Ottawans, look outside.
This is about as miserable as it gets. Not only did we get 50 centimetres of snow in 24 hours last week—forcing us to shovel our driveways six times in a single day—but that was followed up, last night, by over 12 hours of rain leaving our city a swamp of slush and despair.
The good news? (sarcasm.) It gets worse. With temperatures plunging again, the capital is expected to completely turn into ice. Ugh.
But, this is not a post about weather. (I'm not the Ottawa Citizen, who am I kidding?) THIS is a post about the single BEST part about living in a city that sees the largest swing in temperature than any other capital in the world.
The citizens of this great valley come ALIVE when the snow melts and the days get longer. The full population comes out of hibernation and the city buzzes for the entirety of those short, but sweet, warmer months.
I used to wait tables in my spare time, and on one particularly beautiful summer day last year, some out of towners asked me "Why the entire city seemed like it was partying?" … My answer: "It's nice out."
And that, my friends, is a superb reason to call Ottawa home. No one here takes warm weather for granted, and each of us know that the best cure for the winter blues is to have visions of patio drinks dance in our heads.
ALL THAT TO SAY – this Spring looks like it will bloom more brightly than ever. As we've stated many times before, Ottawa's restaurant landscape is undergoing a complete evolution. Gone are the days of few options, family restaurants and franchises. Restauranteurs are being bold, creative, innovative and are pleasing our palates time and again.
Spring 2016 is slated to see the opening of Fairouz (MUCH more on that later, we can't even), the incredible duo of Matt Carmichael and Jordan Holley (of El Camino and Datsun fame) have another masterpiece in the works – AND – if you haven't heard the news, Pure Kitchen is rounding out this new hub of restaurant activity by coming to ELGIN STREET.
You'll remember Pure Kitchen from our juice cleanse, but this is such a welcome announcement not ONLY because I live off Elgin and this is a complete personal victory, but because this adds something to this main drag that was seriously lacking.
Elgin is known for being a hub of pubs, sports bars. When the Sens make it to the playoffs it transforms into the Sens Mile, on Canada Day it's essentially parade grounds for the mass pilgrimage downtown. It's the best place to grab a Caesar, or kill off your Saturday night hangover at brunch. It's an awesome spot to play pool, or to catch Sunday football. What it is NOT (currently), and never has been, is a place to consume one of the greatest, healthiest vegetarian (or vegan) meals you will ever have.
I'm not exaggerating. The first time I dined at the original Pure Kitchen, in Westboro, I was blown away. Cauliflower wings, cold pressed sangria, burgers topped with coconut bacon & cashew cheese (those ARE real things, and they are just as delicious as the original).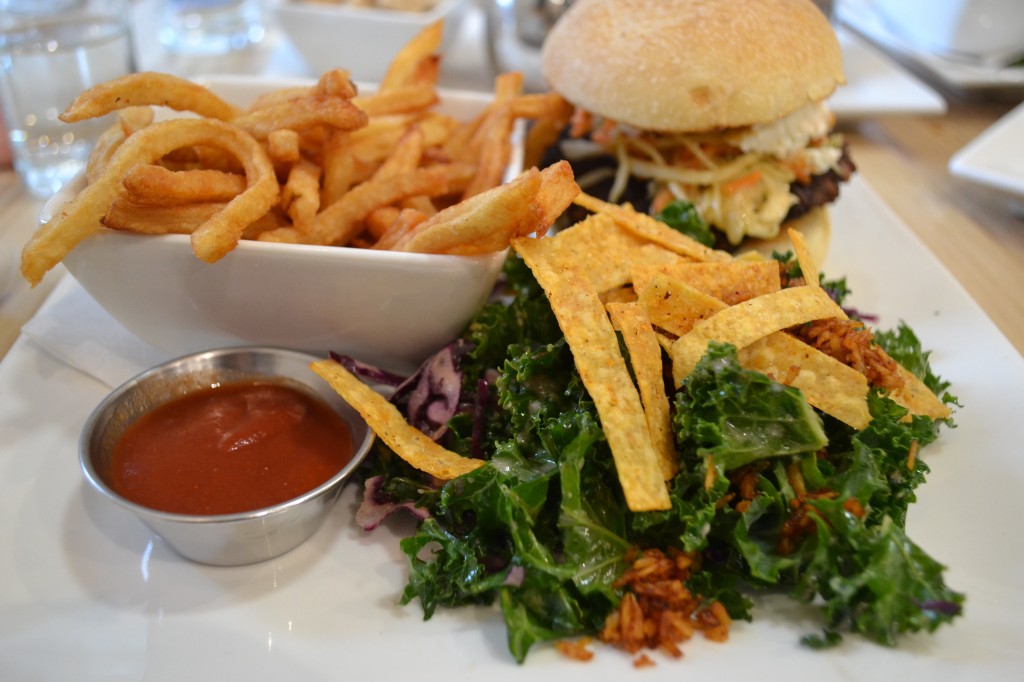 Although all of the nuts have made an effort to decrease our meat consumption as of late, I'll say it: I love meat.
I love veggies too, but in a different way. I don't crave salad the way I crave chicken nuggets. My mouth doesn't water over parsnips the way I salivate for steak. But Pure Kitchen changes all of that. The creativity of the dishes, the combination of flavours, the way your mind is blown that a piece of cabbage could taste so. damn. good. that's the experience you'll get from Pure Kitchen.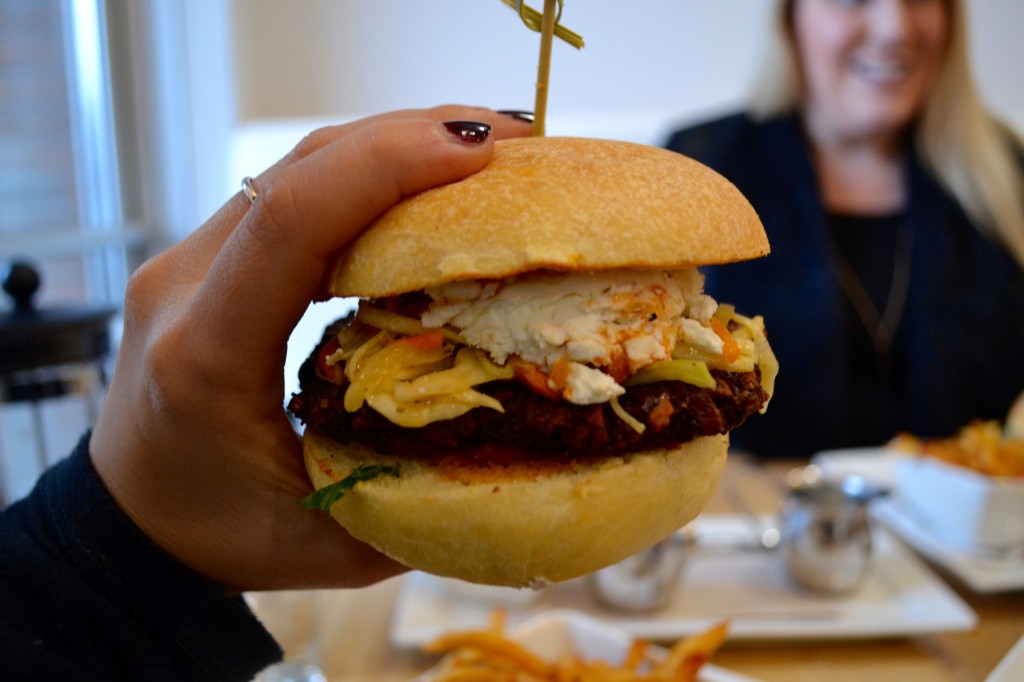 That's definitely how Kate, Meghan & I felt when we decided to make it the venue for our latest monthly meeting. We had walnut mushroom burgers, we ate tofu dumplings and we were left asking for seconds of everything.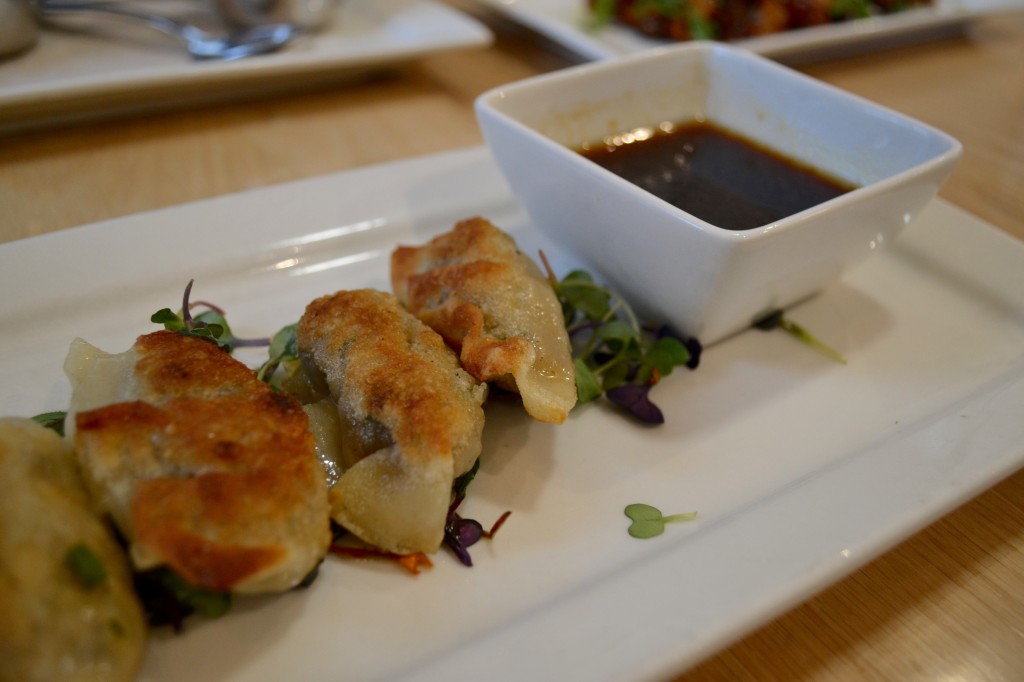 But, it's more than that. Any foodie knows that vibe is essential to the dining experience. And the one at PK is unlike any other. You'll find girlfriends stashing their yoga mats under the table, donning top knots and not giving an F that there are beads of sweat still visible on their brows. You'll see moms converting their young kids into veggie lovers. You'll see actual lovers getting caffeinated, via French Press, before an afternoon of errands.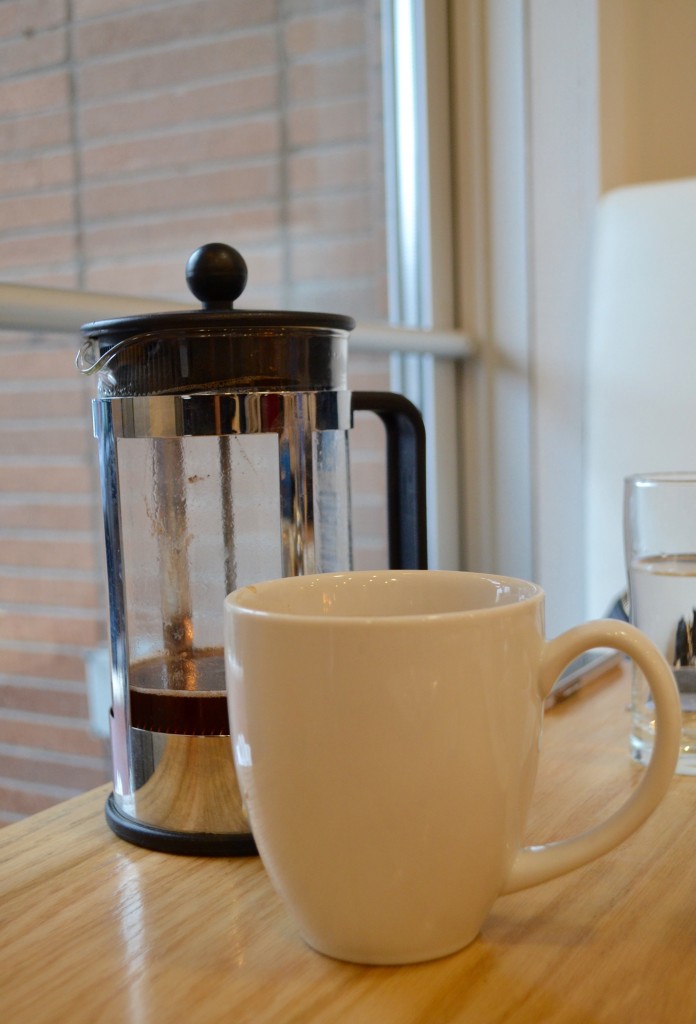 It's casual. It's hip. It's lively. And it proves the saying: healthy is hot.
To recap: Food—check. Cool patrons—check. Beautifully designed? CHECK.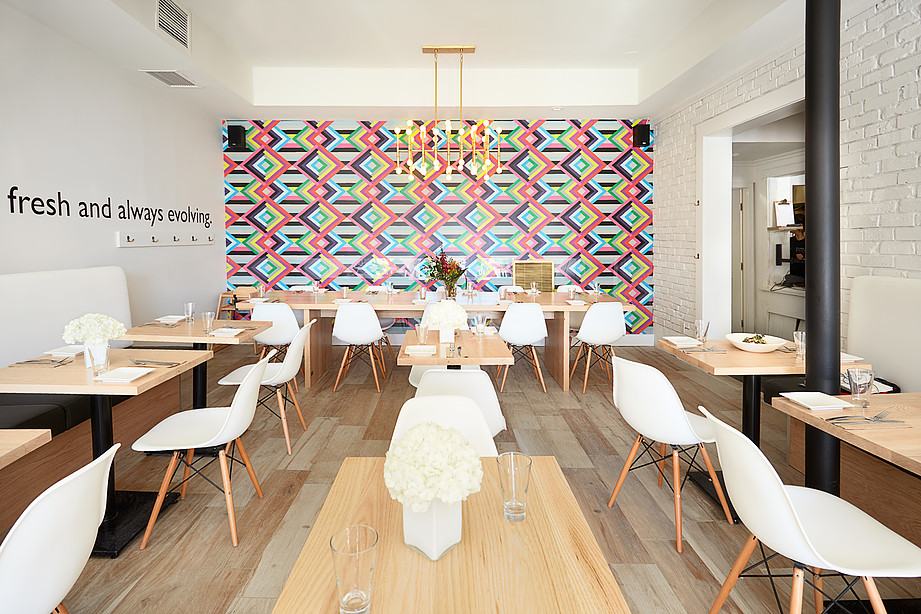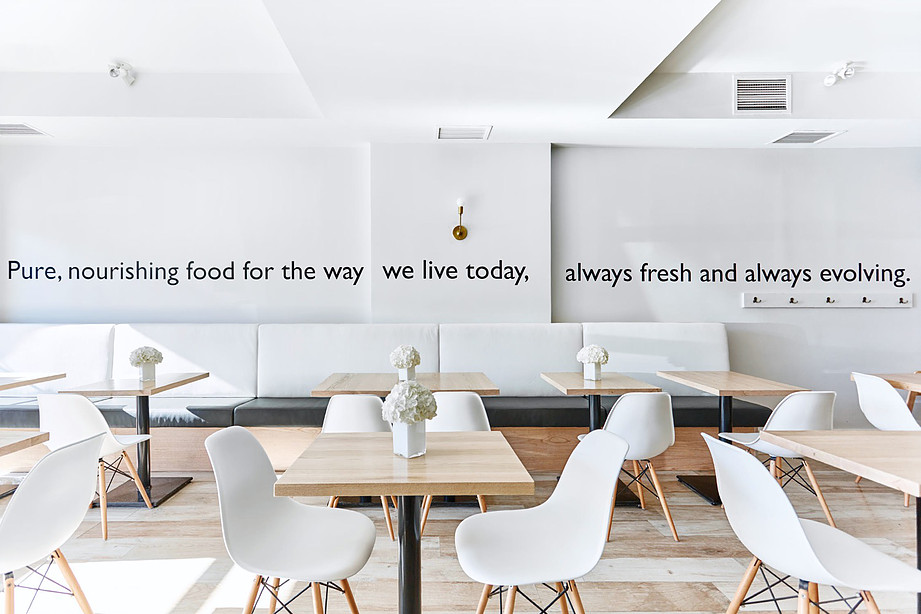 For the Elgin Street PK, designer Rnea Garrah is leading the charge, once again (with good friend of the blog and junior designer Allison Smelters as her sidekick. Go Allison!). This time, her task will be to transform the former Maxwell's into the bright, gorgeous and welcoming space that will mirror its Westboro sister.
My favourite line from the Ottawa Citizen's initial review of the Westboro PK describes it perfectly: "Pure Kitchen is something more than just an eatery. It's more like the culinary embodiment of a shiny, happy lifestyle …"
So, on a day where many of us are probably questioning why we live in this city (or even country), we felt a moral duty to remind you that February slush-showers bring Spring cauliflowers. Crispy ones. Tossed in sauce.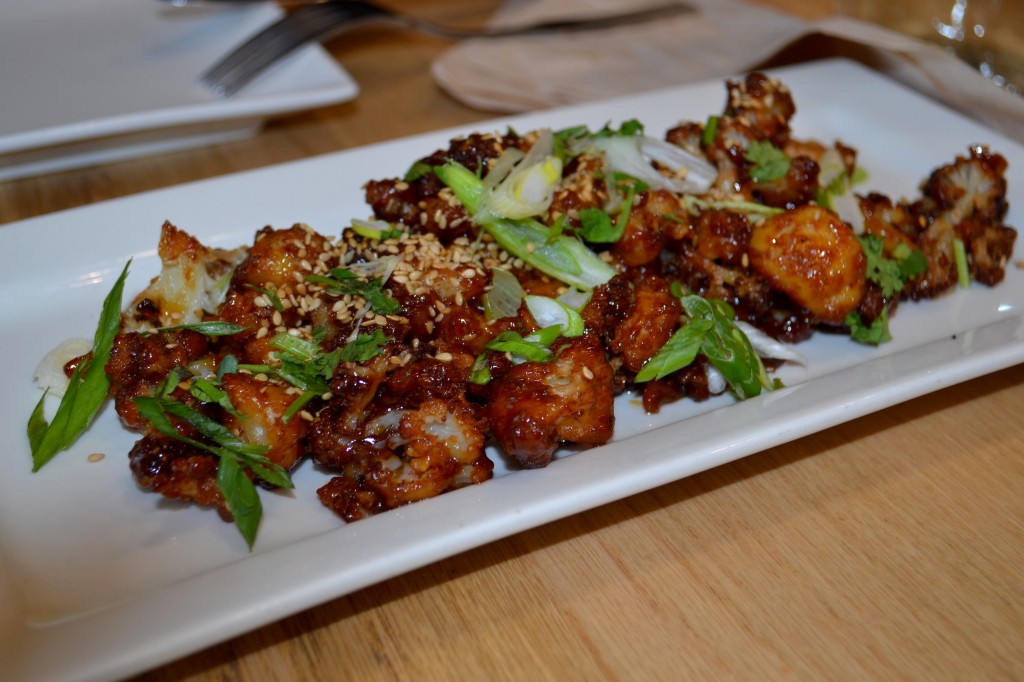 Pure Kitchen Elgin 2016, the salvation from the snow is coming.
Images via 6, 7