Guys, on Wednesday I introduced you to the city's biggest mystery. The elusive weather reporter (the Weather Mystery/WM as I will call him or her) is back at it today and is funnier than ever. Not only do they call it like it is with regards to the gloominess outside, but THEY REFERENCE EARLY 2000's HIP HOP. I'm pretty sure this person is my spirit animal.
Since so many of you reached out to tell me you loved Wednesday's post, I had to share today's amazing article, in case you forgot to check it. Honestly, though, bookmark this link; it's what dreams are made of.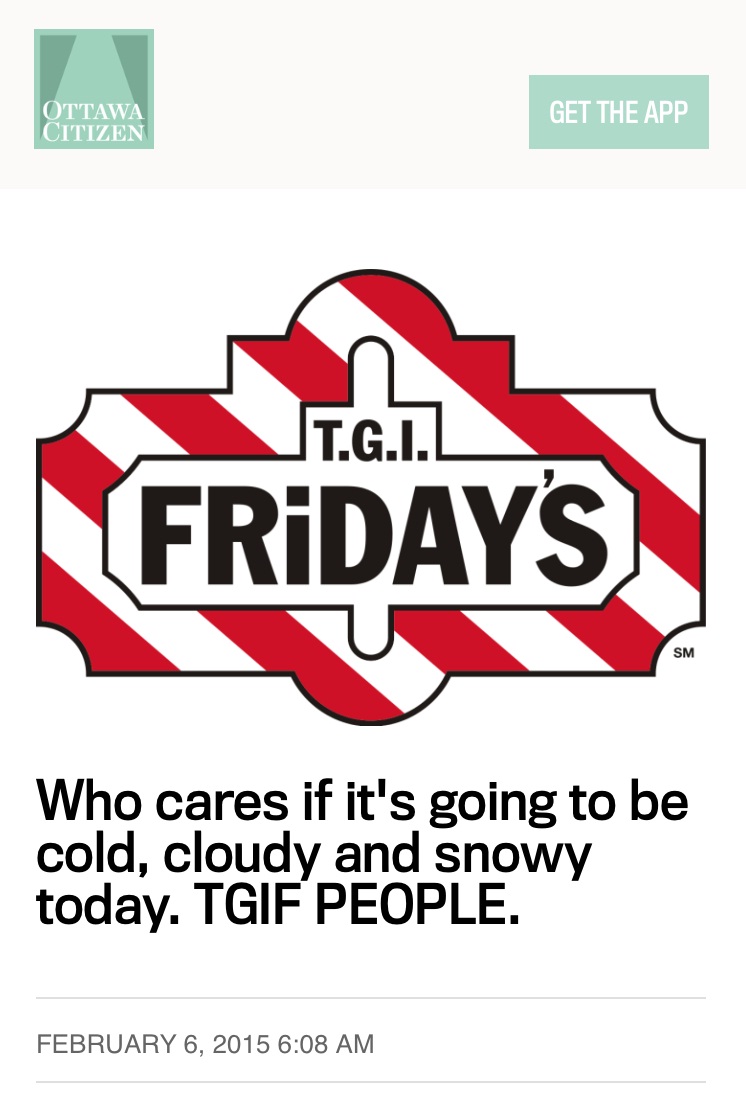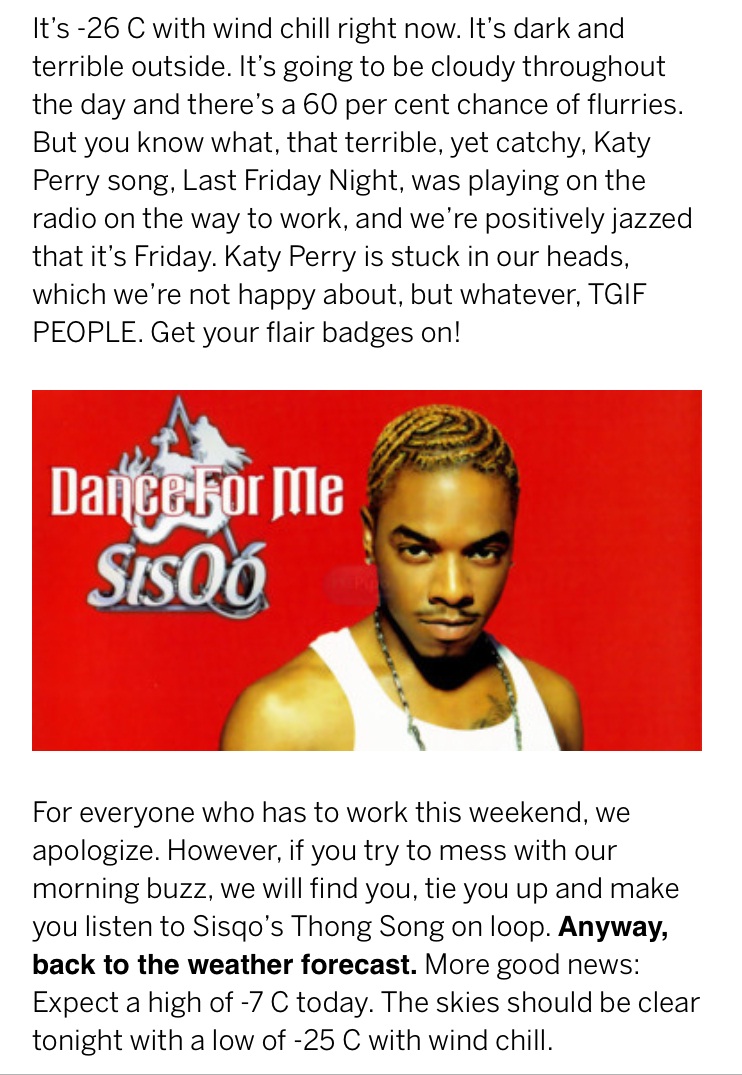 ALSO, I am seriously considering starting a Change.org petition to make the Ottawa Citizen reveal who this reporter is. After several unanswered tweets and Facebook messages, the identity of my potential BFF is still shrouded in mystery.