Back in October, I did a round-up of my favourite scary movies and Halloween-themed TV episodes to get you in the spirit and our readers loved it. After receiving a special request to do the same thing for Christmas, I sat down to compile a list and I realized that there are SO MANY MORE Christmas-themed movies and episodes than I remembered. In an effort to keep the list manageable, I decided to simply focus on TV today. Below you will find a list of my favourites that I'll be watching while I wrap gifts, bake and sip eggnog.
1. Seinfeld – The Strike
I cannot start this list anywhere else because this episode makes me laugh out loud just thinking about it. Just go watch it immediately.
"It's a Festivus for the rest of us"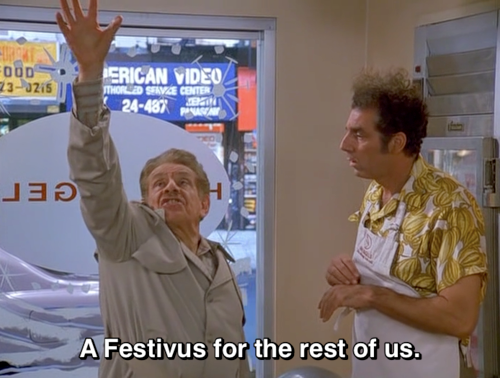 Watch: Season 9, episode 10.
2. The O.C. – The Best Chrismukkuh Ever
Probably one of the most memorable things to come out of the O.C. besides Phantom Planet's theme song is the concept of Chrismukkuh, as thought up by the loveable Seth Cohen. Merging the best of his parents' religions, Chrismukkuh brings 8 days of presents followed by one day of many presents. I'm a traditionalist, preferring the first Chrismukkuh episode to the later ones, but I mean, if you have the time, there are four installments, including a Chrimukkuh Barmitzvukkuh and one that introduces the yamaclaus (you're welcome). But just keep in mind that that the first one ends with Ryan really becoming part of the Cohen clan with his stocking on the mantle… brb going to cry.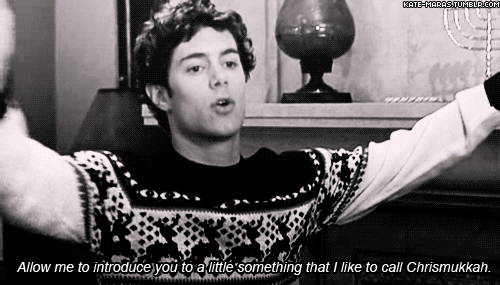 Watch: Season 1, episode 13. Season 2, episode 6. Season 3, episode 10. Season 4, episode 7.
3. Friends – The One With The Holiday Armadillo
I have legitimately seen every Friends episode at least 50 times (it's a problem…or is it?) and this holiday episode is definitely one for the books. Ross is trying to get his son, Ben, excited about Hanukkah, so he doesn't plan for Santa to come visit like every other year. Cue a sad kid. Of course, there are no Santa costumes available that close to Christmas…enter, the Holiday Armadillo.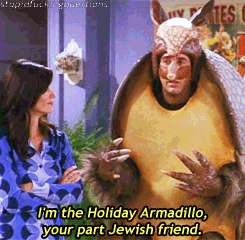 Watch: Season 7, episode 10.
4. The Simpsons – Simpsons Roasting On An Open Fire
I often forget that the first episode of this 25-year running show was actually Christmas-themed. Due to some classic Simpsons hi-jinks, Bart and Homer end up at the racetrack on Christmas Eve trying to win money to buy Christmas presents for the family. After betting on the dog, "Santa's Little Helper" and hoping for a Christmas miracle, they end up with the best present of all: a new family member.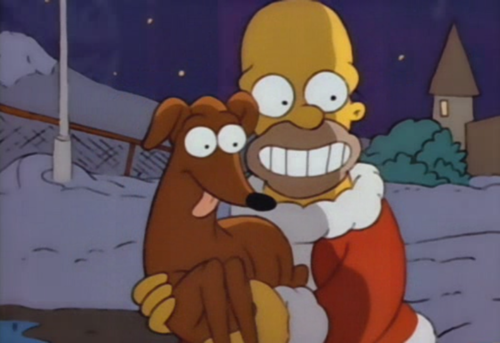 Watch: Season 1, episode 1.
5. The Office – Christmas Party
The Office blessed us with seven Christmas-themed episodes, but again, the first installment is my favourite. I think it's mostly thanks to classic Michael Scott moments like him being disappointed in his secret-Santa gift and demanding that they take part in a sophisticated gift-swapping game.
Some of my other favs: Benihana Christmas, Moroccan Christmas and Classy Christmas (purely to see Jim get attacked with snowballs).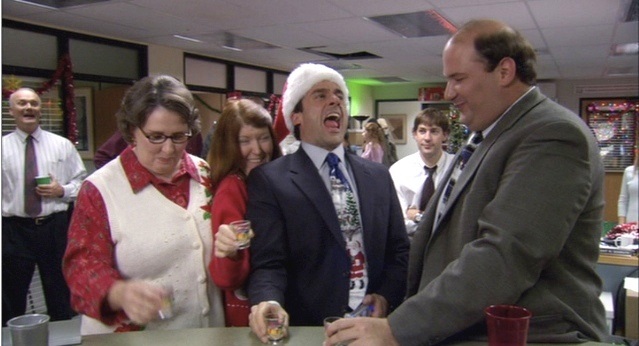 Watch: Season 2, episode 10. Season 3, episodes 10/11, Season 5, episode 11. Season 7, episodes 11/12.
6. Full House – Our Very First Christmas Show
Naturally I had to include Full House on this list because if you ever need a feel-good lesson about the true meaning of Christmas, you don't have to look to anyone but the Tanner family. Trapped in an airport in a blizzard, Christmas isn't unfolding the way it was supposed to and you can bet the crew is upset. But leave it to Uncle Jesse to remind us all that Christmas is in our hearts… cue a collective, "awwwwww".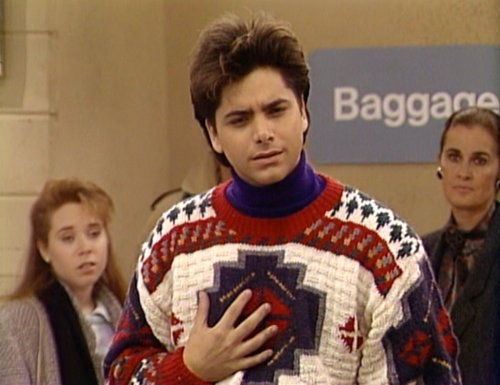 Watch: Season 2, episode 9.
7. Community – Abed's Uncontrollable Christmas
Community's holiday episodes are always on point. In this Christmas themed episode, we see Abed longing for his friends to re-discover the true meaning of Christmas and imagining them all in stop-motion animation (think claymation Rudolph-style if you haven't seen it). And while this sounds like it's pure jokes, given that the characters are suddenly animated and in a fantastical Christmas world, it's actually chalk-full of emotion too. It really drives home the fact that the Christmas season, while wonderful in so many ways, are very emotional and aren't the same across the board.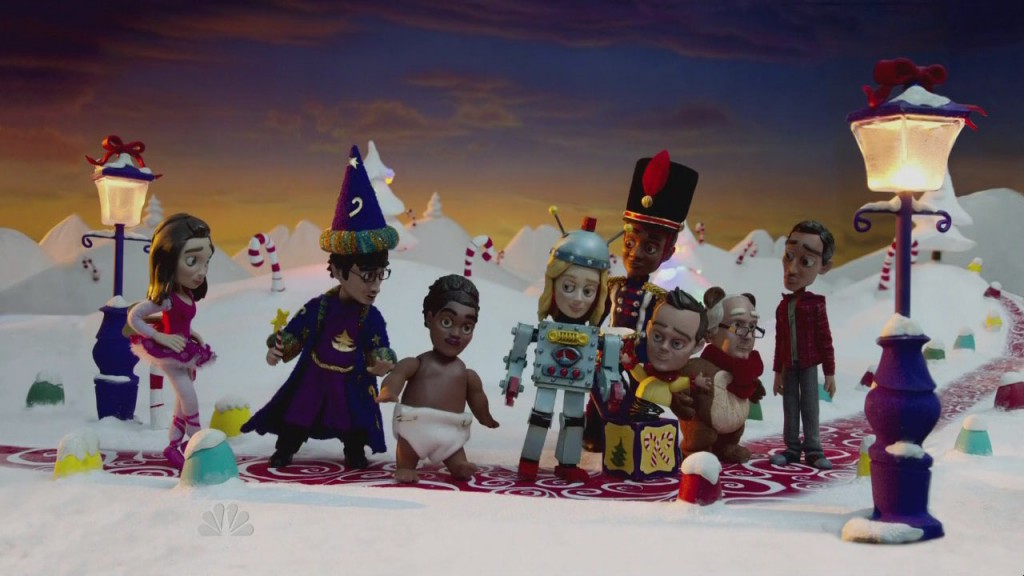 Watch: Season 2, episode 11.
8. Mr. Bean – Merry Christmas Mr. Bean
Yes, this list just took a turn, but you can't tell me that watching Mr. Bean dealing with that turkey isn't a Christmas classic and comedy gold. Even if you just watch that part of the show, you'll be doing yourself a favour.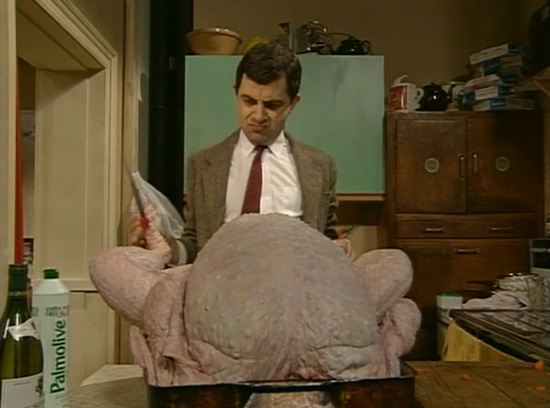 Watch: Season 1, episode 7.