Their picture comes up on your phone screen. They have a great smile and their profile tells you that they like dogs, romantic dinners and long walks on the beach. You obviously swipe right…
You're a match! Now what?
To keep your digital fairy tale alive and well, we have compiled some first date ideas that are sure to impress your Prince/Princess Charming.
1. Cacao 70
We recently tried out the new Cacao 70 location at Lansdowne and we loved it. One of our favourite parts was the chocolate fondue. Fondue is fun, delicious and so much cooler than the average first date food. Plus, they have amazing coffee and chocolate bevvies, which you can choose to add alcohol to or not. Definitely ups the ante on the traditional coffee date.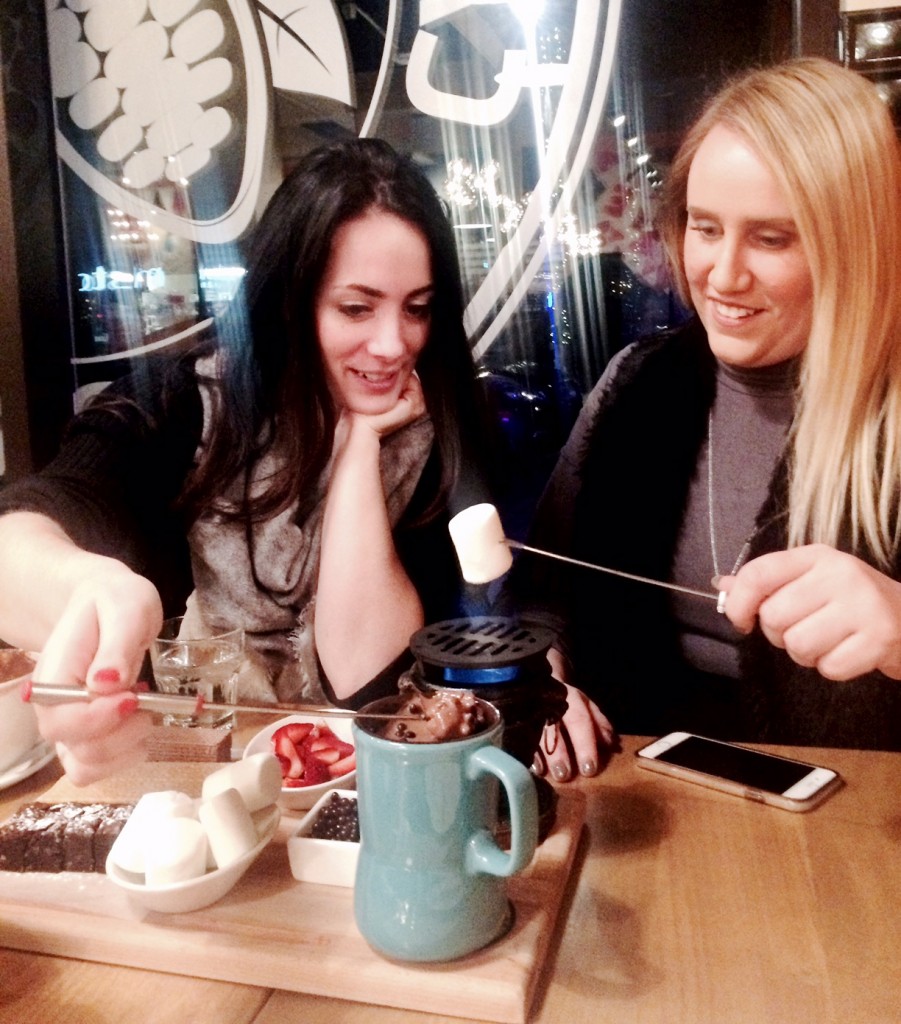 2. Rock N' Bowl & Elmdale Tavern
We've talked about this being the perfect date night before…and we stand by it! Mosey on down to West Park Lanes for glow-in-the-dark rock n' bowl every Friday and Saturday night. You can grab a beer while you show off your bowling skills (or lack thereof). If the date is going well, keep it going by heading up the street to Elmdale Tavern and dance the night away. On Saturday nights, the music is insane: an awesome mix of 90's and 2000's hip hop that are sure to have you grooving.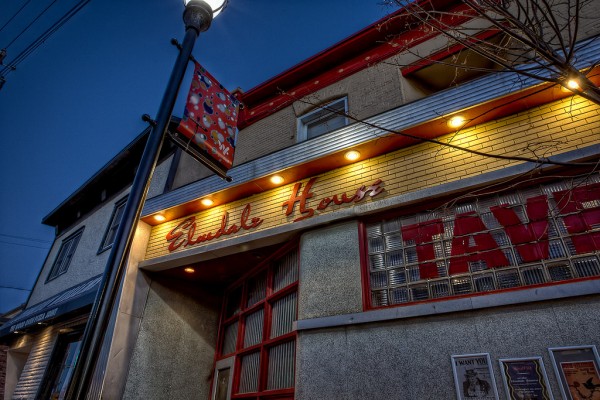 3. Winter Brewfest
Impress your date by securing tickets to one of the best upcoming Ottawa events: Winter Brewfest. The second installment of this annual event is taking place on February 12-13 and is sure to be an absolutely blast. Over 35 breweries from Ontario and Quebec will be set up, as well as a wine and spirits bar. A little lot of liquid courage never hurt anyone, amirite?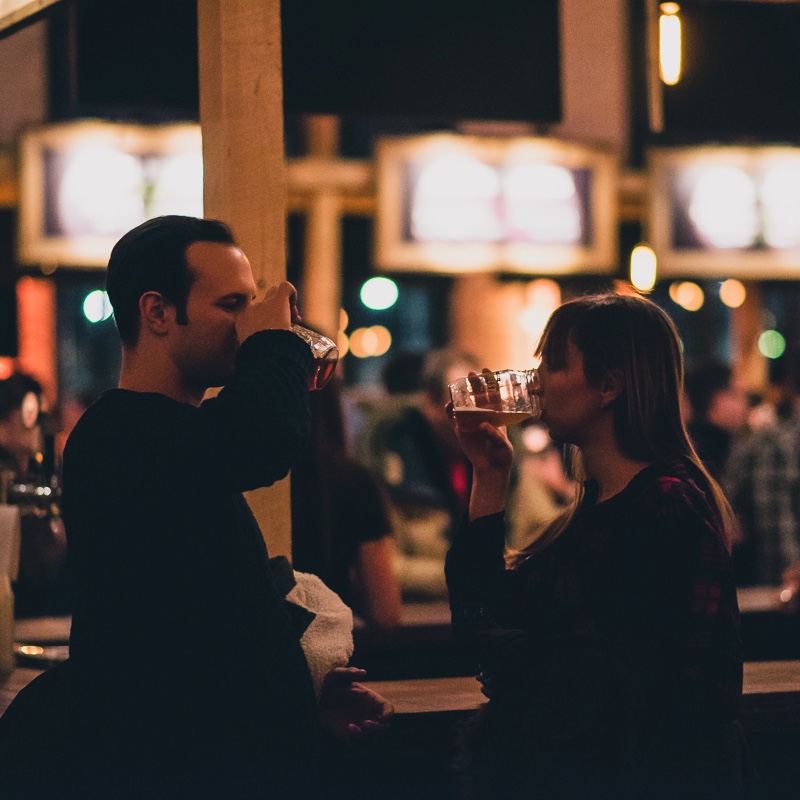 4. Drinks at Datsun
Another classic first date: "let's meet up for a drink". Rather than heading to any old pub, we highly recommend heading for a drink at Datsun. Newly opened on Elgin, the atmosphere is awesome, the drinks are delish and they come served in really fun glassware (hello, icebreaker). If things go well, there's even a cocktail designed for two that comes served in a whole coconut. You can share it Lady and the Tramp style and let the sparks fly!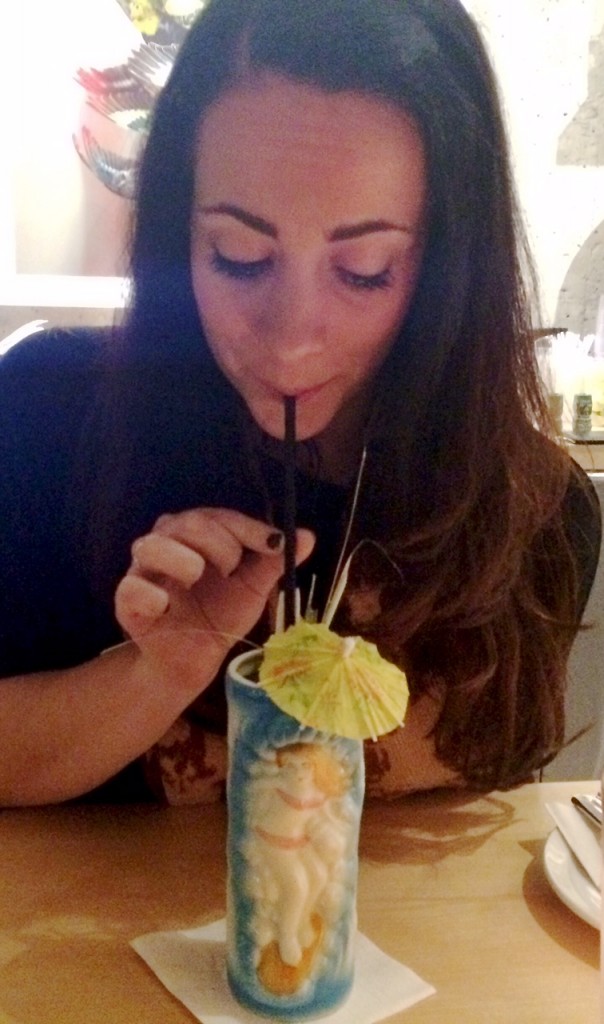 5. Game Night
If you really want to up the ante, you can propose a game night to your love interest. We have a few options for places to go, depending on your interests.
If pool and darts are up your alley, look no further than the classic sports bar Maclaren's on Elgin. A classic sports bar, you can practice your billiards skills and trade stories for only $12/hour.
Maybe pinball and classic arcade games are more up your alley? Then you should check out House of Targ on Bank Street. They also have a killer perogie menu (they're all handmade!) that is sure to impress your date.
Funhaven: it's not just for kids! Well at least not on Friday nights. Funhaven is an entertainment centre that brings together attractions, games and food. Plus, it's 19+ on Friday nights from 9 p.m. though 1 a.m. You can rock climb, play skills games, check out virtual simulators and much more. Plus, if you don't really like your date, you can target them when you go on the bumper cars.