Hi y'all,
Welcome to The Booklist! As I mentioned in my last post, Favorite Reads of 2015, one of my goals for 2016 is to read more books. Fiction, non-fiction, cookbooks – you name it, I'm reading it! And lucky for you, nuts, I'm giving you the skinny on each and every paperback and hardcover I open this year. Speaking as someone who has picked up many a random book at Chapters, only to be disappointed by its contents, I hope that by reading The Booklist you are propelled (or not!) to pick up one of these works based on more than its cover art/sleeve description/strategic front table placement at the bookstore. I want you to think of me as the GODFATHER of literature (less violent, better advice).
I will preface this post by saying that my literary taste is alllllll over the place. If you read this January + February post and think, "what is that girl's deal? She reads the weirdest s**t. I don't care about Cameron Diaz's healthy lifestyle or random excerpts from an advice column" – power to you. Maybe you will enjoy my next post, where I delve into non-fiction feminist essays by Joan Didion and a story about the creation of one of the most famed alcoholic empires of our time. All I ask is that you don't judge these books (or my taste!) by their covers; you never know what story will change your life! (I didn't say I was less dramatic than the GF).
So, here in Volume 1 of The Booklist are my JANUARY + FEBRUARY reads!
JANUARY: THE BODY BOOK by Cameron Diaz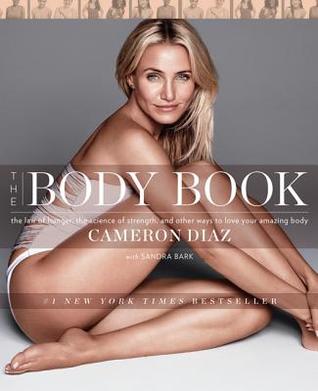 I wasn't too sure what to expect from The Body Book. Part of me was compelled by my own personal mission to better my health via nutrition and exercise in the new year, and part of me was excited at the prospect of a big, shiny coffee table book with lots of interesting diagrams and pictures for my apartment (don't act like you've never thought about this). Well, The Body Book is not exactly coffee table material – little to no pictures – but it was exactly what I needed on the health front. Cameron walks her reader through the basics of the human body's functionality in three parts: Nutrition, Fitness, and Mind. Readers looking for a specific, regimented diet programme or workout 'how to' will be disappointed; The Body Book is more of a manual for understanding the way our bodies work and the positive and negative impacts of what we put them through. I read somewhere in a scathing review that this would be a good book to give to your teenage daughter to teach her about her body, and I totally agree – but not at all in a bad way. The Body Book puts health and habit into perspective in a very real, very understandable context. Full of incredibly interesting scientific information interlaced with stories of Cam's personal struggles & triumphs with her health, I highly recommend this as a fun and easy way to educate yourself about the effects of nature and nurture on your body. Since reading, I now run three mornings a week and make all of my meals out of fresh, whole foods. Whether this is a product of Cam's wisdom or my upcoming trip to Vegas is anyone's guess.
FEBRUARY: TINY BEAUTIFUL THINGS: ADVICE ON LOVE AND LIFE FROM DEAR SUGAR by Cheryl Strayed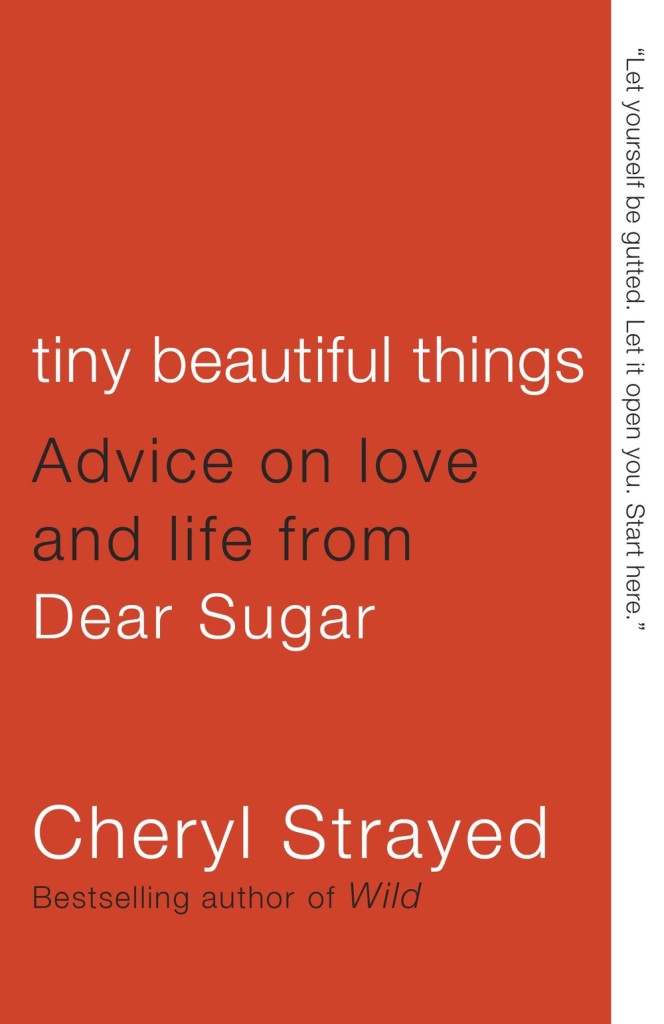 Tiny Beautiful Things was gifted to me by my boyfriend's mother. An avid reader like myself, I had given her Cheryl Strayed's memoir, Wild (one of my favorite books), as a Christmas present, and she surprised me with this shortly after reading it (the sweetest woman – and for any of you who have not yet read Wild, I highly encourage you to do so. Cheryl Strayed is a remarkable force of a writer, and reading her depiction of her own struggles and adventures in life is truly a breathtaking experience). Being the type of book I would not normally pick up, I was curious and excited to delve into the strange world of "short stories" – or, in this case, literal excerpts from an advice column. I was pleasantly surprised. What began as an anonymous advice column for a friend's website (online literary magazine, The Rumpus) has been beautifully fashioned into a collection of wise musings for Strayed's readers. Answering pleas for help on issues ranging from marital problems to writer's block to coping with the tragic loss of an unborn child, Cheryl's alter ego, 'Sugar', gives perspective to those that write her through tales of her own experience. Caution for the faint of heart: Cheryl's life has not always been pretty, and some of the personal stories she tells are shocking and, for lack of a better word, heart-wrenchingly sad. I think it is for those reasons that this book touched me so much. It will open your eyes, your heart, and your soul, and take you to a very real place; one where you don't close your eyes when the monster comes out from under the bed. It is, as one reviewer so aptly notes, "destined to become a classic of the form". Read this, and you can't help but feel waves of compassion wash over you. You're a robot if you don't. Some of my favorite Sugar quotes:
"Your assumptions about the lives of others are in direct relation to your naïve pomposity. Many people you believe to be rich are not rich. Many people you think have it easy worked hard for what they got. Many people who seem to be gliding right along have suffered and are suffering. Many people who appear to you to be old and stupidly saddled down with kids and cars and houses were once every bit as hip and pompous as you."

"You cannot convince people to love you. This is an absolute rule. No one will ever give you love because you want him or her to give it. Real love moves freely in both directions. Don't waste your time on anything else."

"We live and have experiences and leave people we love and get left by them. People we thought would be with us forever aren't and people we didn't know would come into our lives do. Our work here is to keep faith with that, to put it in a box and wait. To trust that someday we will know what it means, so that when the ordinary miraculous is revealed to us we will be there, standing before the baby girl in the pretty dress, grateful for the smallest things."

"Accept that this experience taught you something you didn't want to know. Accept that sorrow and strife are part of even a joyful life. Accept that it's going to take a long time for you to get that monster out of your chest. Accept that someday what pains you now will surely pain you less."
Read on, nuts! And stay tuned for the next volume of The Booklist, coming your way in April!
Who might this guest be?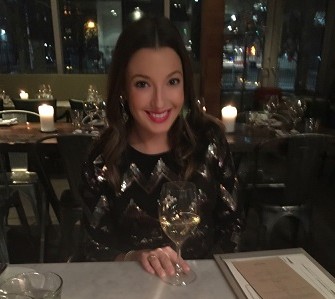 Shannon is a Tostito enthusiast who balances her unhealthy obsession writing reviews from her TripAdvisor account with a day job in Legal Marketing. She lives in Toronto, where she has yet to meet a carb she didn't like. Follow her misadventures on Twitter @codeshanaynay.
images via 1, 2, 3