If you're from Ottawa, then you are likely familiar with El Camino. Located on Elgin Street, this tasty place opened up a few years back and has been a consistent hit and "must-try" restaurant ever since. We have been obsessed with their food from the beginning and have not only enjoyed eating in, but also grabbing take out tacos on the regular.
You can imagine our delight when we heard that the same owner/star chef, Matt Carmichael, was opening up a new Asian-fusion spot right next door to El Camino. We were eagerly waiting to try DATSUN and we got the chance earlier this week.
The first thing that struck me: this place is COOL. The inside was gorgeous; the design and décor were unique. Kate mentioned that there's nowhere in Ottawa quite like it, and I'd have to agree. The art was curated by La Petite Mort Gallery (LPM) and overall, the whole vibe of the restaurant was on point. I am definitely eager to go back, just because the atmosphere was so enjoyable.
Another reason I'd re-visit: the service. Not only did drinks and food arrive quickly, but the staff are excited to be there. More than one server checked in to see how we liked things, if we had questions, and were so enthusiastic talking about the menu items that I wanted to try everything. We sampled: pork belly steamed buns, both ramen bowls (pictured sans egg due to an allergy), shrimp dumplings, tuna tartare, and braised beef curry.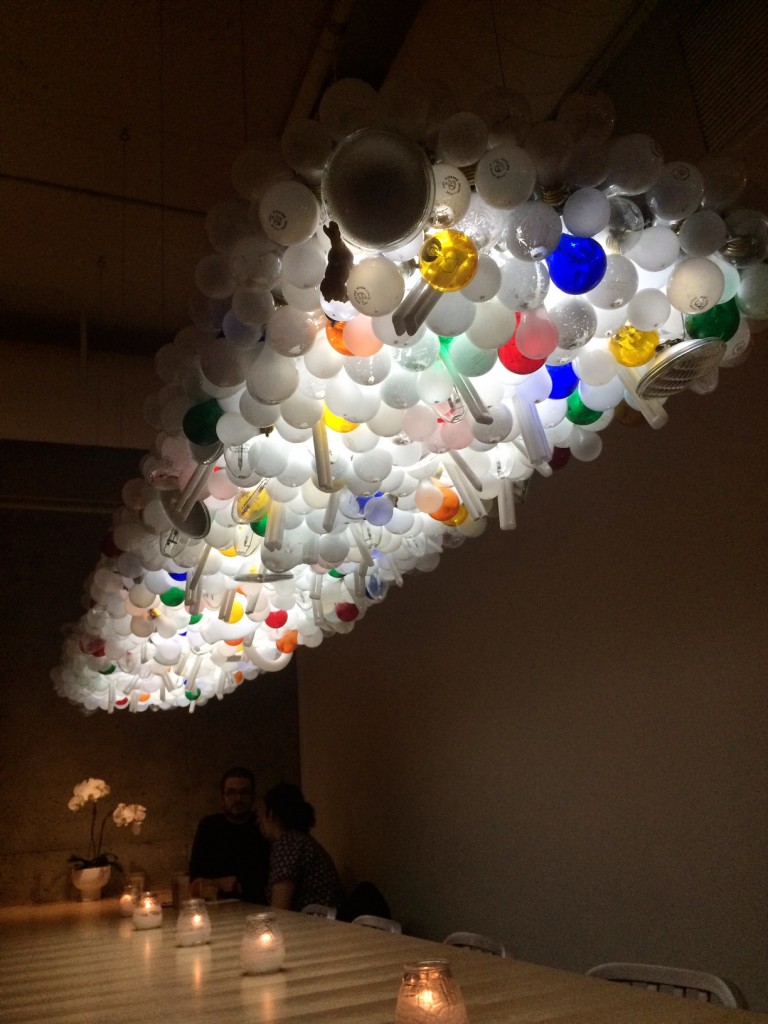 MUST-HAVES:
Cocktails: all of the cocktails sampled were amazing and get bonus points for the cool glass-wear they were served in. Kate described her sake sour as perfection: thirst quenching, sweet and sour – yet peppery. There is also a cocktail that comes in a real coconut and meant to be shared by two people (a great date idea: like sharing a milkshake in the olden days, but with alcohol. Win.)
Steamed Buns: I wish I had ordered 100 of these. I tried the pork belly steamed buns and they were SO GOOD. I will be visiting again ASAP to try the crispy chicken…and order the pork again because YUM.
Braised Beef Curry: I am not usually a huge curry lover, but this was delicious. The helping of beef was massive and the flavor was excellent.
Overall, the experience at DATSUN was awesome. There is nothing better than a place where the vibe is on point, the drinks are delicious and you can get well curated food. As with every new restaurant opening, we expect to see little tweaks made to this menu, perfecting what is already an incredible concept. Looking forward to our next visit!