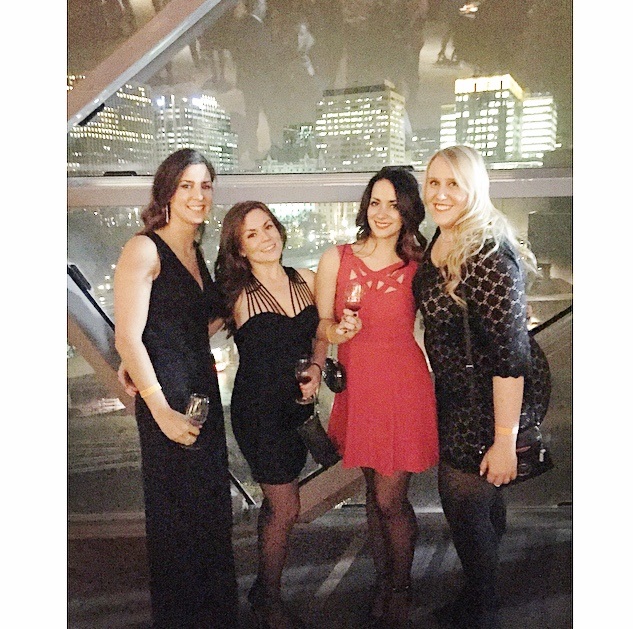 A night of food, wine and fun is high up on 'nutshell's priority list this weekend – and it should be on yours, too! Celebrating its 30th anniversary, Ottawa's Wine and Food festival begins today and runs the span of the weekend. Whether you're attending in a party dress or a costume this year, prepare for a wild ride of food and drink where all of Ottawa will be clinking glasses.
A few years ago, we shared a survival guide to the Ottawa Wine and Food show, but this year we've vetted the exhibitors and picked a list of  seven – food, wine and otherwise – that are not to be missed.
 1. Rosewood Wines
A favourite here on the 'shell, Rosewood is an amazing winery that showcases the best wines from our region. This year Rosewood snagged medals in the Ottawa Wine Challenge for their Cab Franc and their Select Pinot Noir, but rest assured that all of the wines they will be sampling this weekend are winners.
 2. Two Sisters Vineyard
A hidden Niagara treasure, Two Sisters boasts a collection of award winning wines that are  varietally correct and wholly representative of the Canadian terroir. For a Canadian food and wine show, this exhibitor is not to be missed!
3. Georgian Bay Gin
We love our home-grown gin and that's exactly why we are dying to try Georgian Bay Gin! We also love Canadian spirits that truly have a 'spirit'. For example, the founders of this particular gin – Denzil Wadds and Tim Keenleyside –  decided to turn their love of gin into a brand of their own. Tim picked juniper berries from his property in Georgian Bay. Denzil collected water from Spring Water Township, known as the purest water on earth. This little story leads us to believe that Georgian Bay Gin is definitely a spirit worth trying!
4. Beau's All Natural Brewing Company
We're suggested a pit stop at Beau's about halfway through your night at the festival. Not only is Beau's delicious but a splash of beer is great way to cleanse your palate after the copious amount of wine you'll be sampling.
5. The Unrefined Olive
If your olive oil supply is limited to grocery store brands, it's high time you expand your olive oil horizons. A visit to The Unrefined Olive's booth will show you that olive oil – aside from its many health benefits- also has many delicious incarnations.
 6. Pelee Island Winery
Pelee wines are incredibly diverse. Their collection boasts full flavored Baco Noirs to their liquid-gold ice wines. Favourites include their Chenin Blanc Vidal,  Gerwurtztraminer and Pinot Noir.
 7. Petit Bills ( and the Lobster Poutine)
Though we couldn't see Petit Bills on the exhibitor list, this is a MUST! Always a crowd-pleaser, their lobster poutine sells out quickly  so be sure to get there before the crowds roll in.
The nuts will be sampling wine and tweeting live on both Friday and Saturday  this year – follow along @inanutshellca for Wine and Food show-stoppers and nutshell antics.