The Roaring Twenties: an era characterized by cultural rebellion during a period of economic luxury in cities like Chicago, Los Angeles and, of course, New York.  The United States gained world dominance in its financial prowess and consumerism quickly took on a life of its own.

Automobiles, films and radio proliferated modernity to those who were formerly marginalized from it. Up to the eyeballs in booze, jazz and fashion, the Roaring Twenties saw a decade of luxury- and money spent in a way- that no longer exists.
There is a quote from F. Scott Fitzgerald's The Great Gatsby, aptly uttered by narrator Nick Carraway.
 "I was within and without."
Nick's character is continuously struggling between two extremes- of being involved in the action and as a silent observer. This is the most common interpretation of the famous quote.
In a much more literal understanding, this line can be interpreted as the nucleus of The Great Gatsby fever that has struck North America- for the third time- since the novel was published in 1925. When Jack Clayton released the 1974  film adaptation of The Great Gatsby, it had a similar, starry-eyed effect on its viewers. Before viewing the most recent adaptation, I asked my mother what she recalled from the former popular adaptation that was released in 1974. She was my age (24) when she saw the film and her most vivid recollection of the Redford and Farrow rendition was of the overwhelming wealth and glamour oozing from every inch of the film. "Of course it's nothing compared to what they will come up with for this version," she said, "…but I remember the gorgeous pool- nothing like anything I had ever seen- tiles with Egyptian print and long white curtains – that later were splattered in blood."
Her memories of the first popular film adaption translate the same fixation and immaculate Gatsby spell that seems to have been cast on the masses yet again.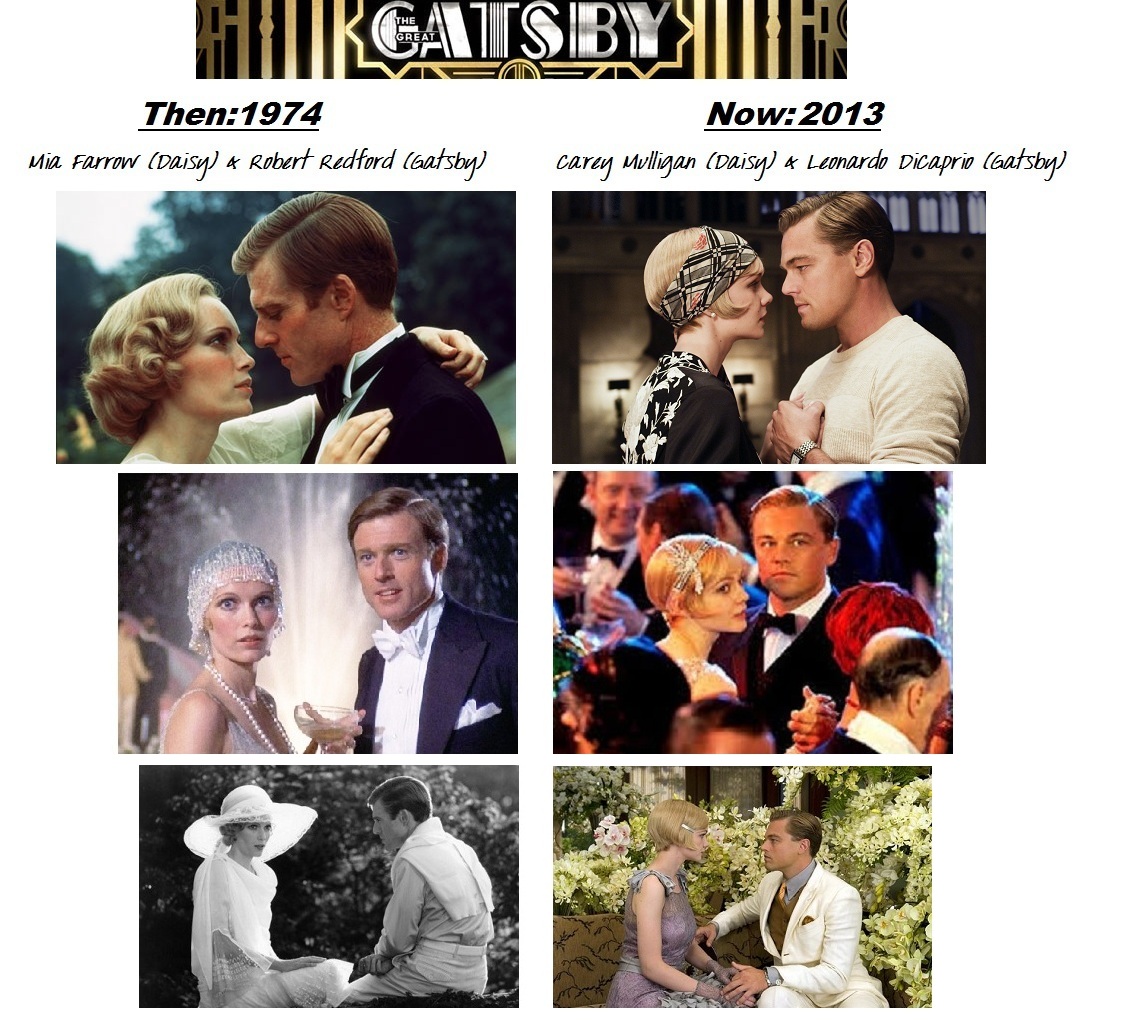 "I was within and without. Simultaneously enchanted and repelled by the inexhaustible variety of life."
So how does that explain the Gatsby mania that has been adopted by magazines, blogs and T.V. shows? It seems that red carpets are funneling an endless stream of flapper-clad starlets. Magazine covers are adorned with the face of beautiful Mulligan, spearheading the path for women to jump at the nearest diamond-studded headband and string of pearls. Theme parties with Gatsby inspired menus and cocktails are popping up all over Pinterest and music bloggers can't quite decide if they love or hate the Jay-Z produced soundtrack. Whether you are completely sick of it, or simply can't get enough of it, it seems that everyone has a case of The Gatsby Fever.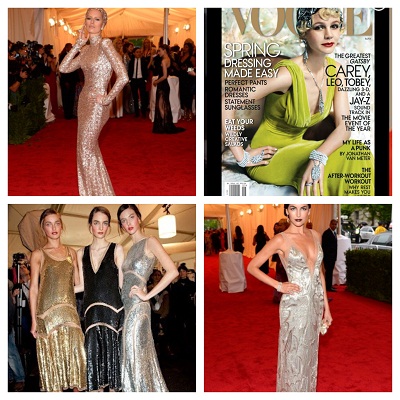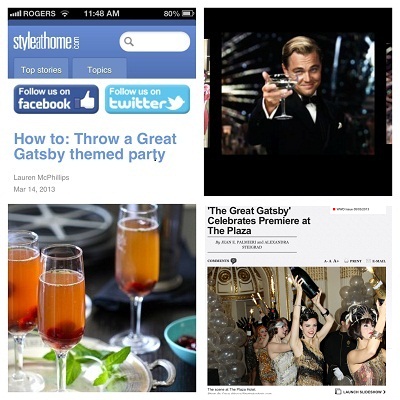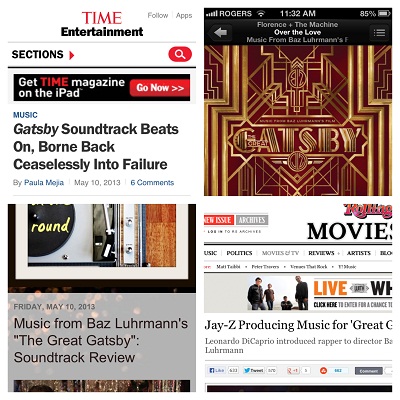 Our fascination with Gatsby is, arguably  rooted in our current economic station. Where we, like character Nick Carraway, are within the reach of economic stability and another surge in modernity- similar to that experienced in the 20's. But yet, we remain without it, as it dangles just out of arm's reach. Barely resuscitated from the 2007-2008 North American economic crash,  the lavish lifestyle of the 20's is something that our society is now striving toward, collectively and individually. Our actions, similar to those living and thriving  in the 20's,  are propelled by consumerism but it is a consumerism that is "borne back ceaselessly into the past",  grasping at the straws of what others had before us.
Ours is the first generation that has been pegged to have less than our parents had, an anomaly that has not occurred for decades. In the face of this somewhat daunting realization, we pine for a time when life was nothing but decadent.
Or maybe, someone just did a really damn good marketing  job.