Well, there was a frost bite warning in place last night. And the first day of Spring is, that's right, tomorrow. But that hasn't stopped us from embracing the idea of warmer weather and finding the best ways pull ourselves out from hibernation and into the vibrant city that is Ottawa. And what's better than shaking off the cobwebs and exploring this city in, what hopefully will be, a warmer season than the last, than doing it while keeping your pocket book in check?!
We've taken a few ideas and some of the blog's favourite go-to's from around the city to bring you a list of Spring time musts, at little to no cost, while the last little patches of snow melt and the flowers begin to sprout their first blossoms….
 1) Absolute Comedy
Every time we take in a comedy show,  we scold ourselves for not coming more often because we never leave disappointed! If you're looking for some fun (and cheap) entertainment, why not head down to Absolute Comedy on Preston Street during the week. Tickets on weeknights run from $5-10. Or, for a good cause, hit up the comedy show next Thursday night at Yuk Yuks on Elgin. $14  per ticket and all proceeds go directly to patient care at The Ottawa Hospital Rehab Centre.
For those who aren't in the downtown core, you can check out comics from Absolute at the Tartan Pub in Orleans on Mondays or Rare Restaurant and Bar on Thursdays for just $10. Just think – you'll squeeze in an extra ab workout from all the laughing you'll be doing.
2) Night at the Museum
As native Ottawans, it's safe to say that we have not spent enough time doing the "touristy" things that are available to us in this city. Specifically, how many of us can say we've taken in the sights at all the many, amazing museums in town? Many of the museums offer free admittance at certain times including:
The Canadian War Museum – free Thursdays after 4 p.m. http://www.warmuseum.ca/home/
The Canadian Aviation and Space Museum – free daily after 4 p.m. http://www.casmuseum.techno-science.ca/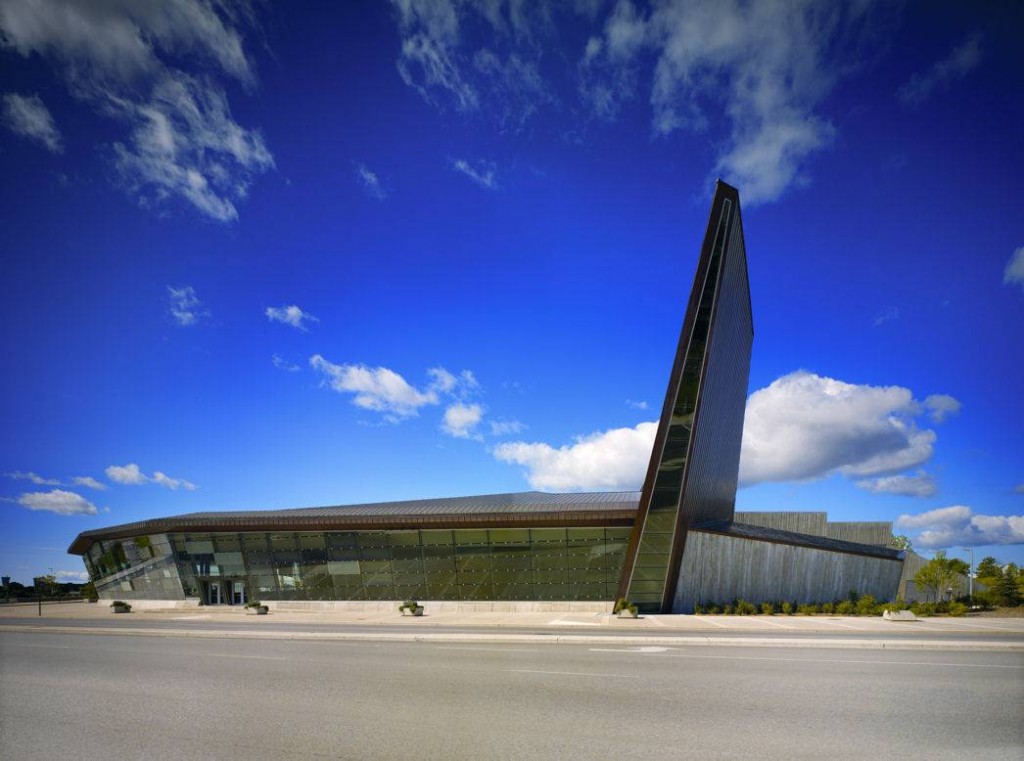 3) Ottawa Farmer's Market
Find local fresh fare for dinner at the Ottawa Farmer's Market. It's a great way to spend the day with kids. Bring the family down to Lansdowne Park and browse through over 100 vendors at Aberdeen Pavilion's Ottawa Farmer's Market. The market will be there until April 26 on Sundays from 10:00 am – 3:00pm.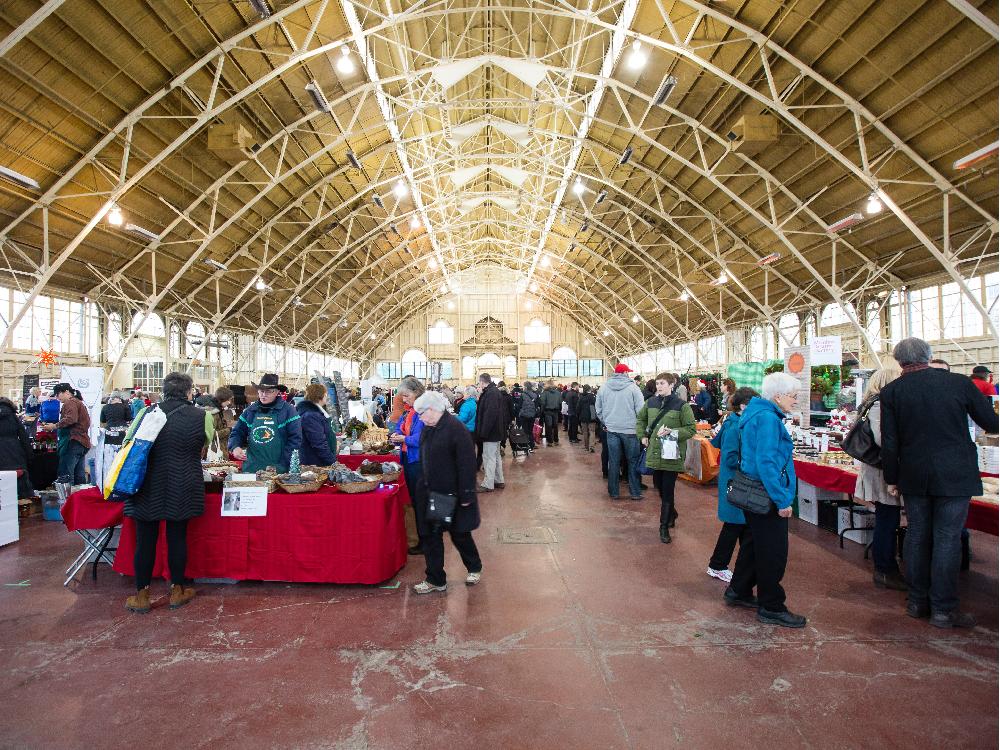 4) Ottawa Little Theatre – Goodbye Piccadilly
Attending the theatre is a great way to pass those awkward nights of slushy, spring weather. Avoid the puddles and find an aisle seat inside, at Ottawa Little Theatre's production of Goodbye Piccadilly – a light hearted, humourous production about families, family secrets and the families we make.
Running: 24-March-2015 – 11-April-2015
Time: 7:30 p.m. nightly (matinee at 2 p.m.)
Tickets: range from $12- $25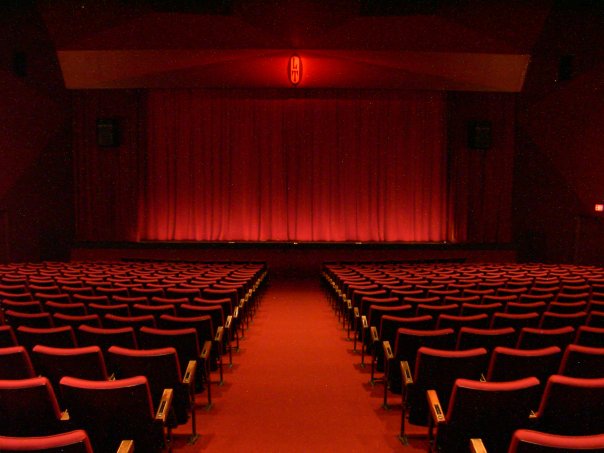 5) New Tacos in Town
The Glebe is home to a new eatery – the ENCINO Taco Shop is the newest taco shop in town.  Grab a delicious snack for only $4 per taco. The menu is incredibly creative and the dishes that we have sampled are bold in flavour and moreish! We recommend the ASADA taco which is a grilled marinated "AAA" flank steak taco with queso fundido, caramelized onion jam and fresh cilantro or the TOKYO taco with tempura shrimp, pickled cucumbers and wasabi crema.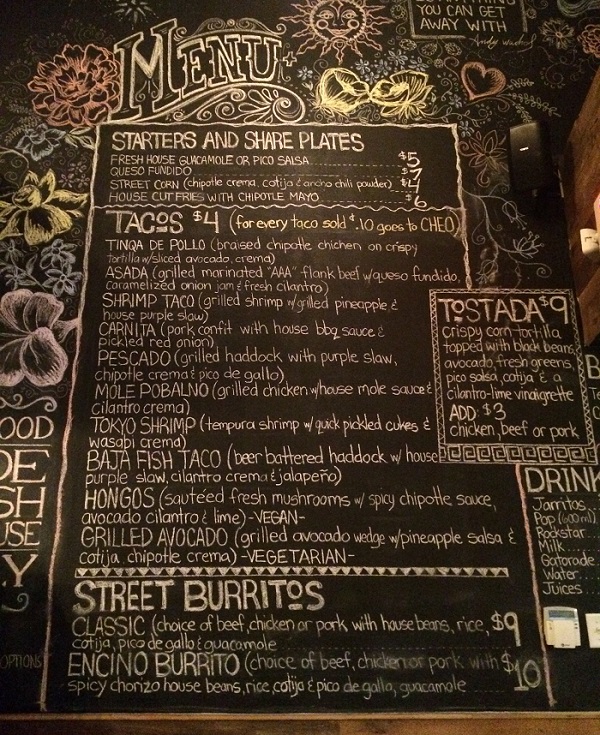 6) Orange Gallery or the National Art Gallery
It's such a great way to pass the day, which is why number 6 on this list goes out to some of the finest art exhibits in this city – try out The National Gallery of Canada – free Thursdays after 4 p.m. – which currently offers a variety of interesting exhibits, including an exhibit of early Canadian travel.  http://www.gallery.ca/en/
Another favourite is Orange Gallery located just off Somerset, near Preston. The most current exhibit is  "THE ABSTRACT SHOW" from March 11 – March 29.  In this eclectic mix of abstract artworks, Orange Gallery artists have taken the challenge to steer away from their familiar subject matter and go, you guessed it, abstract! This exhibition includes smaller and larger works. Orange Art Gallery is open 11 am to 5 pm from Wednesday to Sunday and open late every Thursday night until 9 pm.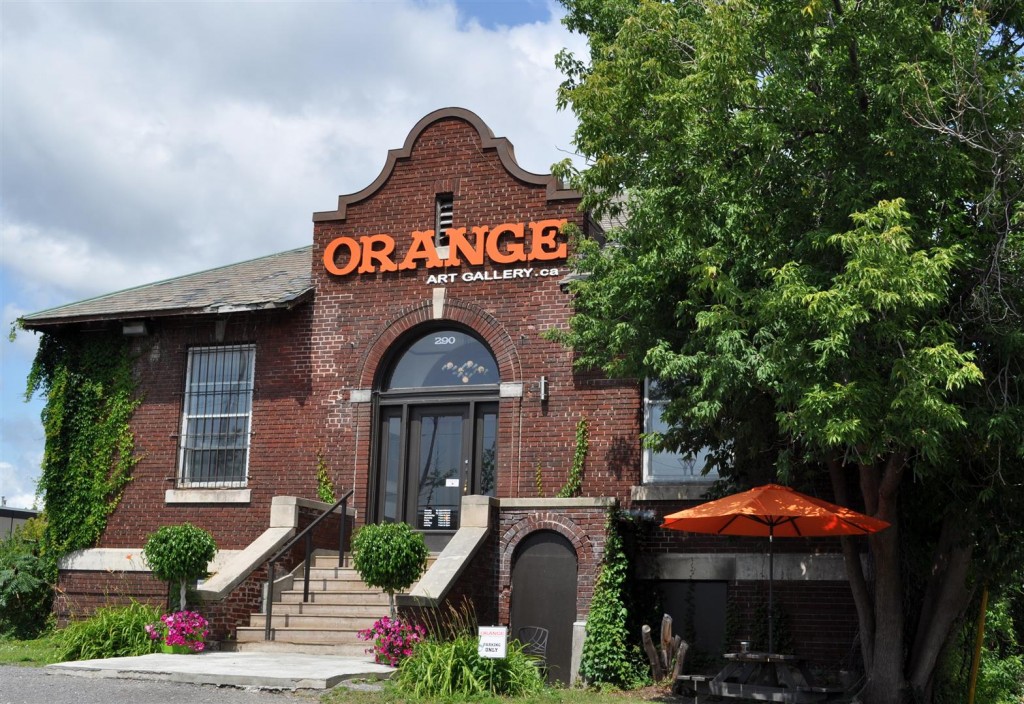 7) Spring Cocktail Competition
For Canadians, the first glimpse of warm(ish) weather sends us running to the nearest patio! For those of us who want to get into the spring spirit but can't quite find a patio that is on the same page– bring the party to your home with a spring inspired cocktail competition. Gather a group of friends and find some of the fresher flavours that remind you of springtime to make for an at home cocktail showdown. Below, some fun and easy cocktail ideas to get you started!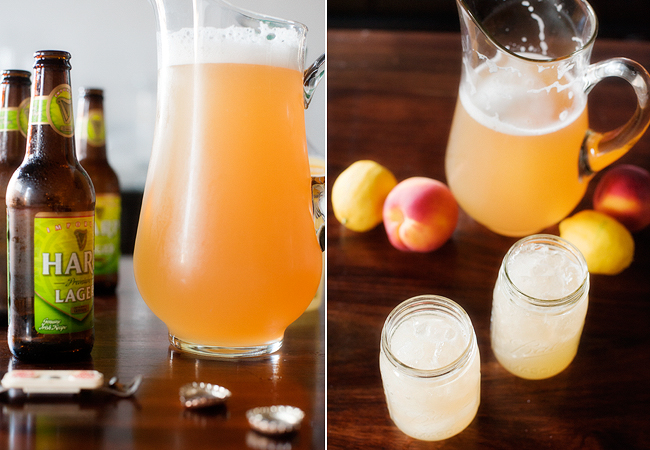 Southern Shandy
Ingredients
3 12 oz bottles of ice cold beer (not dark)
4 cups of lemonade chilled
½ cup peach brandy
Instructions
Combine all ingredients and stir.
Pour into glasses filled with ice.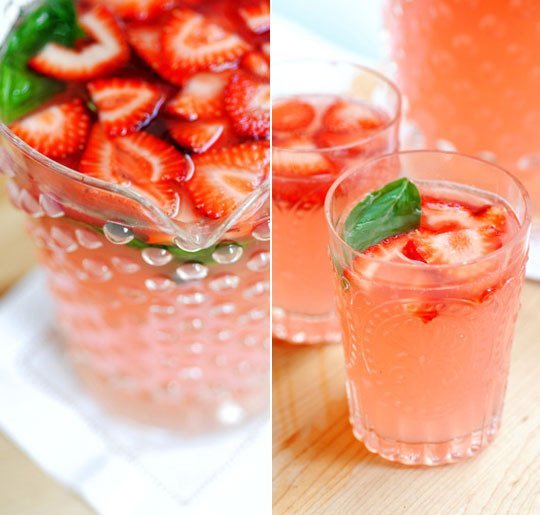 Strawberry Basil Margs:
Ingredients
1 can (12 ounces) frozen limeade concentrate
10 strawberries (or 12 if you're using smaller ones from the farmer's market or your backyard.)
8 basil leaves
2 to 2 1/2 cups tequila (gold or silver)
Instructions
Empty the limeade concentrate into a pitcher. Add 2 1/2 cans of water and 1 1/2 (18 ounces, or 2 1/4 cups) cans of tequila (or a bit less, if you don't want your drinks to be quite as strong).
Hull the strawberries, slice lengthwise, and add to the pitcher. Crumple the basil a little in your hands (this will help the basil flavor release into the drink) and add it to the pitcher, too. Place the pitcher, covered, in the fridge overnight, or for at least four hours.
Enjoy