A house of hummus. The turf of tabouleh. Ottawa's newest Lebanese lean-to. Well, it's actually much more than a lean-to: Chickpeas is a gorgeous space and might just be my favourite new spot to grab a quick, healthy, vegan, organic snack. Say that five times fast.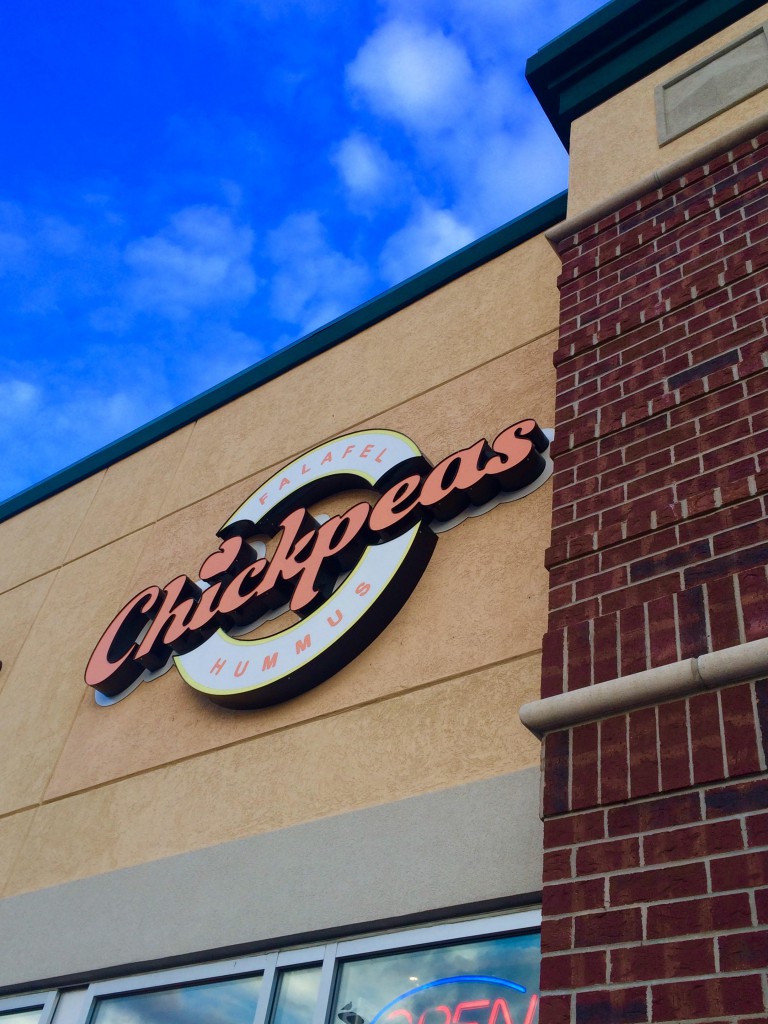 It's hidden in the Trainyards conglomerate and the exterior is unassuming. But, one step inside the door and you'll see why it's really worth exploring.
Sleek and simple, the interior is a hint as to what you can expect from Chickpeas' menu: everything is simple, made from scratch and delicious.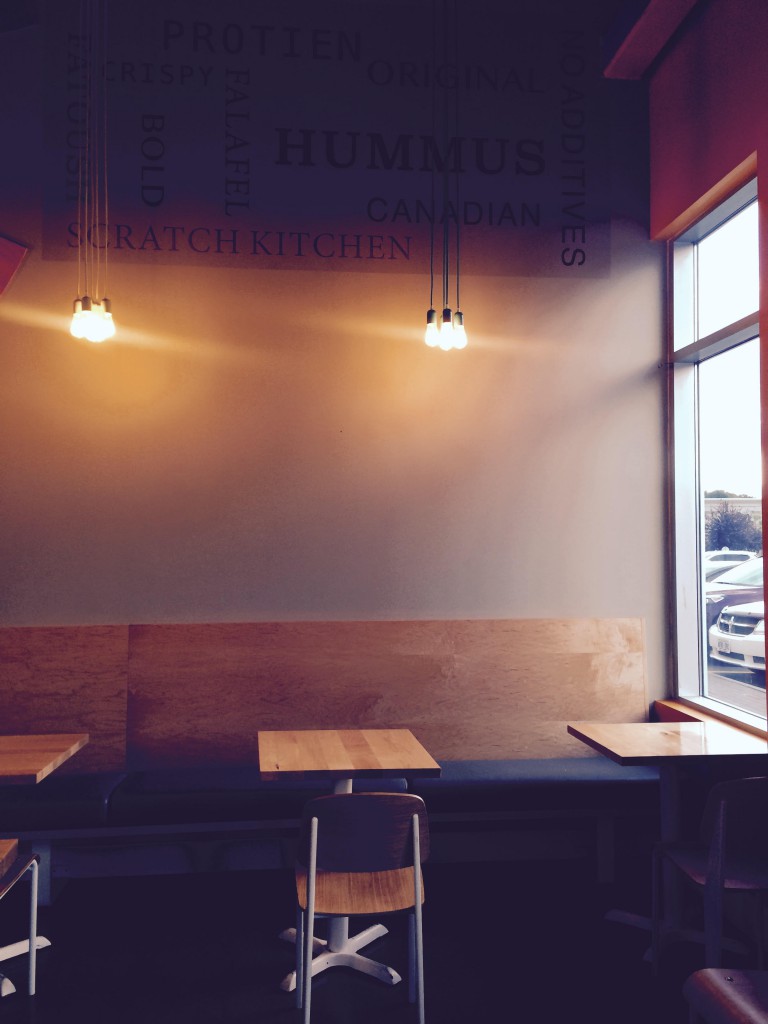 Where you might only expect to find hospitality in the upper eschelon of Ottawa restaurants, you'll be surprised to find it happily at home at Chickpeas. The owner, Omer Abdallah, is friendly, welcoming and ready to explain to each customer what Chickpeas is all about.
The concept is simple: take 30,000 chickpeas, soak them overnight and make delicious food, with chickpeas based recipes. No canned chickpeas (or anything else for that matter) at this eatery.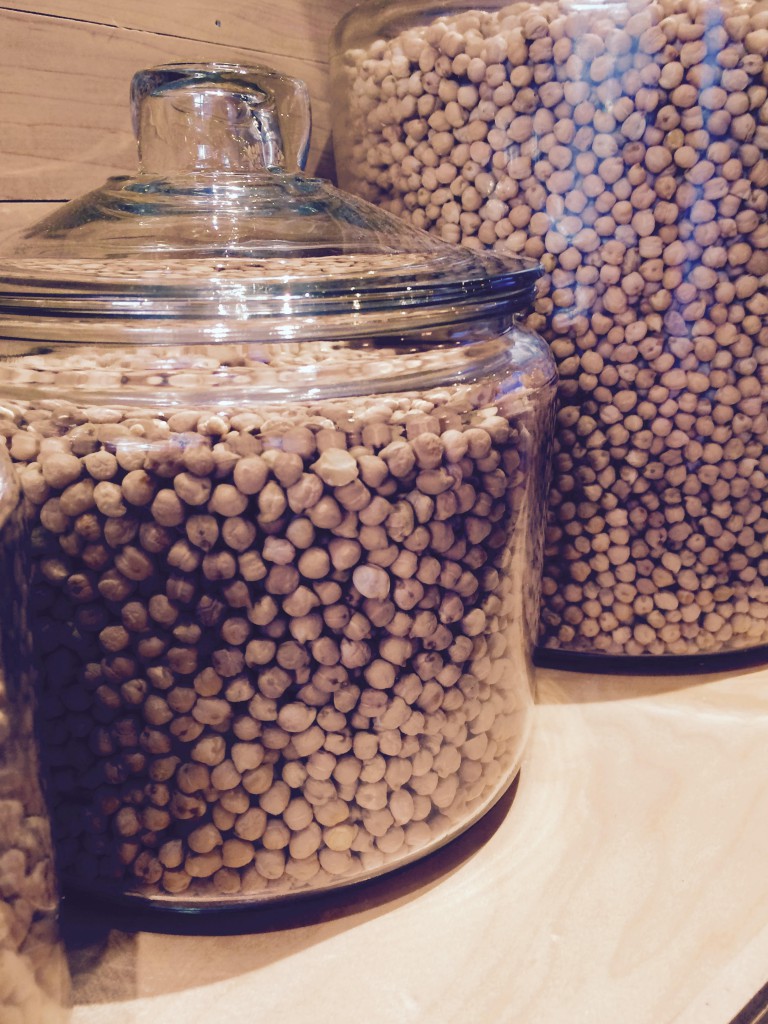 Omer travelled far and wide before he decided to open Chickpeas, spending a month in Lebanon where he drew inspiration from traditional Lebanese dishes for the menu. He also did a stint in Lyon, the food capital of the world. These experiences plus his evident passion for serving people has gained Chickpeas some serious nods already.
If you go to Chickpeas (and you should!) try the hummus variety plate. Six different flavours of creamy hummus dips range from classic, to roasted red pepper to avocado and, my personal favourite, mango. For those of you who have an unhealthy obsession with hummus – as I do – this platter is the holy grail.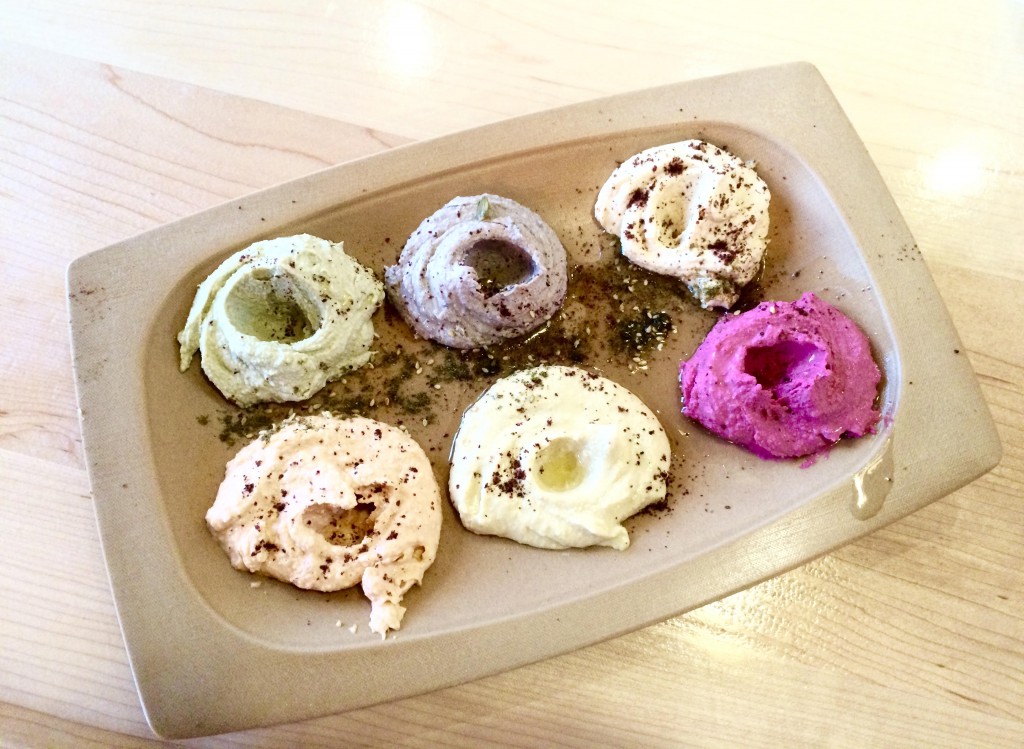 And if you think hummus can only go so far to satiate your appetite, you haven't yet tried the delicious "fawaffle" – a savoury spin on a regular waffle. Made in a waffle-maker, instead of batter, you'll find chickpeas; instead of fruit you'll find veggies; and, instead of syrup, this unique creation is topped with a delightful tahini sauce.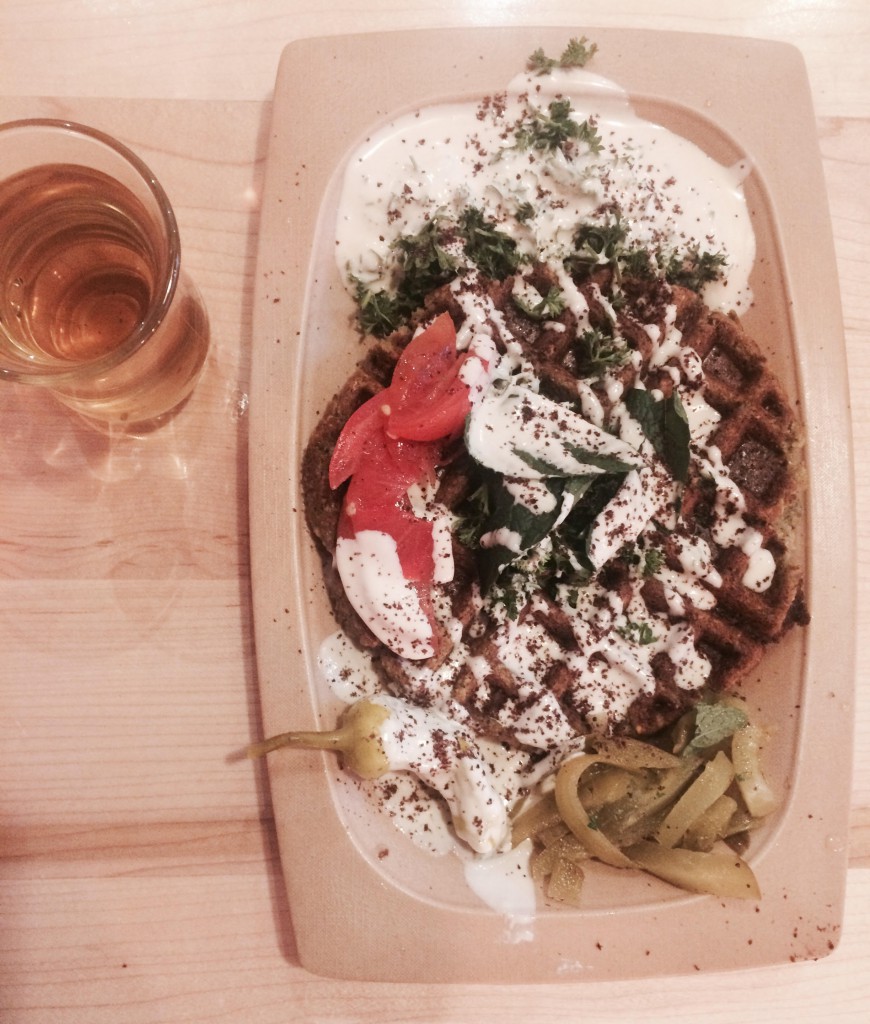 I have yet to try the pita sandwiches, the salads and the traditional falafel, but rumour has it that everything at Chickpeas is sure to please.
We'll be back soon!