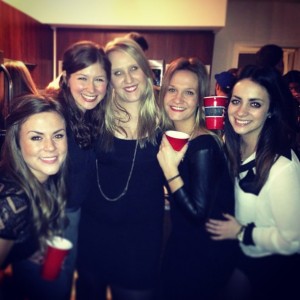 This past weekend, the nuts reunited in Toronto for a two-day lovefest where we danced the night away at The Drake, munched on out of this world tacos at La Carnita, celebrated two important birthdays, had slumber parties, hugged uncontrollably, laughed even more uncontrollably, maaaaybe did a few tequila shots, reminisced, and true to form, sipped 2 mild and 3 wild Bloody Caesars. It was a weekend for the books, one of those that really makes you appreciate the women in your life, realizing how important they are, and just how happy they make you. Boys out there – I know you feel the same after a "man's weekend" #Bromance
I often think – if we're SO in love with our girlfriends, why do we hate on other people's girlfriends so much? Why is it so rare when a woman you don't know says something nice to you? Why is it way more customary to be scowled at? That girl who shoved you at the club probably has a group of girls that adore her just like you. Maybe, just maybe, she didn't mean it. If you stole her spot in line, then she may have meant it. But who cares. You've shoved people before too, and you'll do it again.
Before I go on, I should premise that I am no princess. I am known for my stink eye (sorry mom) and have had my fair share of stand-offs (hello out there!) But the new year is all about transformation, so why not attempt a mini revolution? WOMEN OF CANADA – LET'S LEARN TO RESPECT EACH OTHER, SHALL WE?
In the interest of testing my theory, I decided Friday night at the Drake would be the opportune time to treat every woman I saw like a best friend. I smiled quite hysterically at perfect strangers, offered to take group photos when I could spot a struggling selfie from afar (the perfect segue) and averted my eyes to the almost automatic up and down I do to check an outfit (which alwaaaays comes off as a judgment when I'm really admiring the shoes, skirt or accessories…) Well, not too surprisingly, I was greeted with utter confusion. Women almost didn't know how to handle themselves around a creep who actually made eye contact without a look of complete animosity on their face. I don't recall getting a smile in return, but that may be due to the fact that these women were just genuinely creeped out by my attempts at friendship.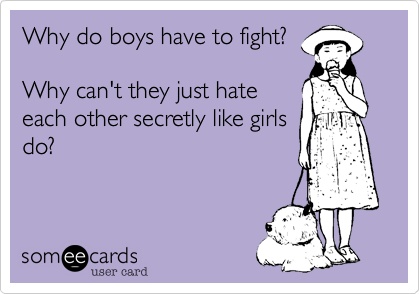 While my execution may have been a bit extreme, I think we can all benefit from going outside our comfort zone and resisting the unbelievable urge to judge and undermine others. There's really no reason for it. We're all on this earth together, so we may as well give it all we've got. And if you're ever standing in line in the freezing cold at a club, and a girl butts, just remember – she's someone's best friend too, and  don't you spend a good part of your life tweeting and texting about how OBSESSED you are with your besties? We all do. Don't ruin anyone's night by throwing a fit, it will get you nowhere but in a cab home, escorted by the bouncer.
In a nutshell, we've all got our own stories. We have ample amounts of stress and worry handed to us each day to be concerned with the next chick who raises her eyebrows and crosses her arms your way…why waste the energy being one of them when everyone knows that your day will go the way the corners of your mouth turn? Something to think about.