You know how weather is usually super boring? Well, the Ottawa Citizen app is changing that for us. There is a mystery weather reporter who makes my day on a regular basis. Instead of just showing us a weather emoji with the high and low, this mystery reporter calls it like it is. Using sarcasm and hilarity, they regularly have me keeled over and wondering WHO is writing this and how are they getting away with it?
To be completely honest, I can't even share the best article that I've read by this mystery genius. When a terrible forecast was projected, the WM (weather mystery) hilariously compared the weather to eating McDonalds when drunk/hungover. Unfortunately, I didn't screenshot it in time and the article has since been changed. But I can tell you, it mentioned the Hamburgler and made me cry laugh. Luckily, I did screenshot another example from a few weeks back and todays' article.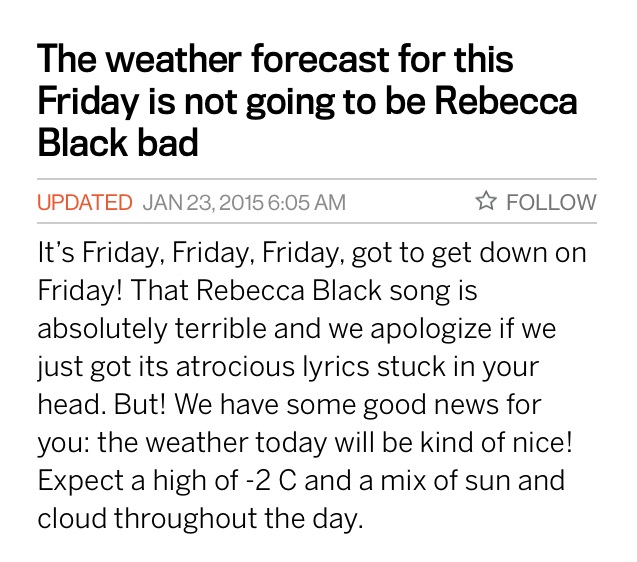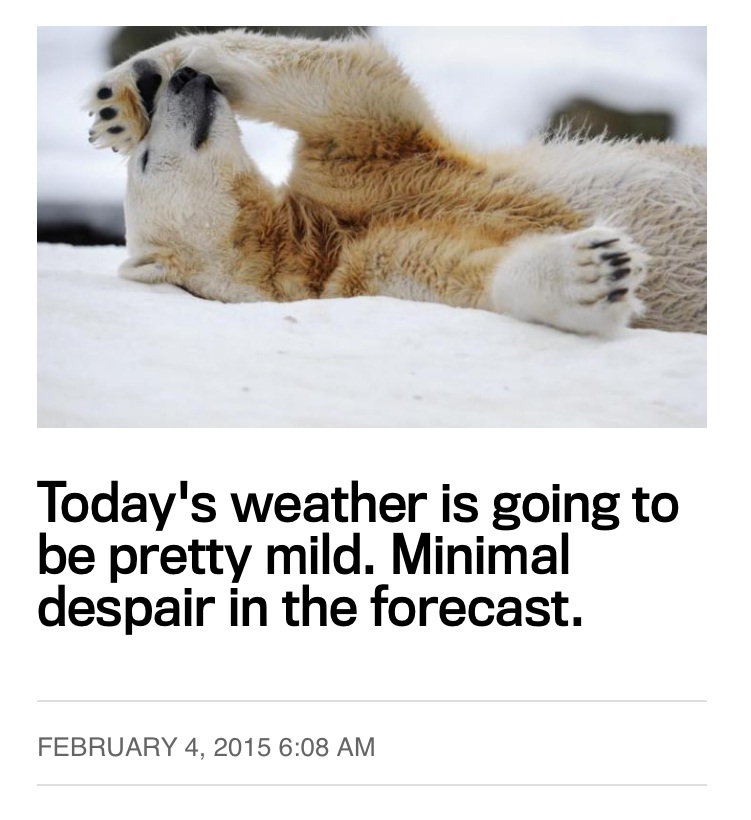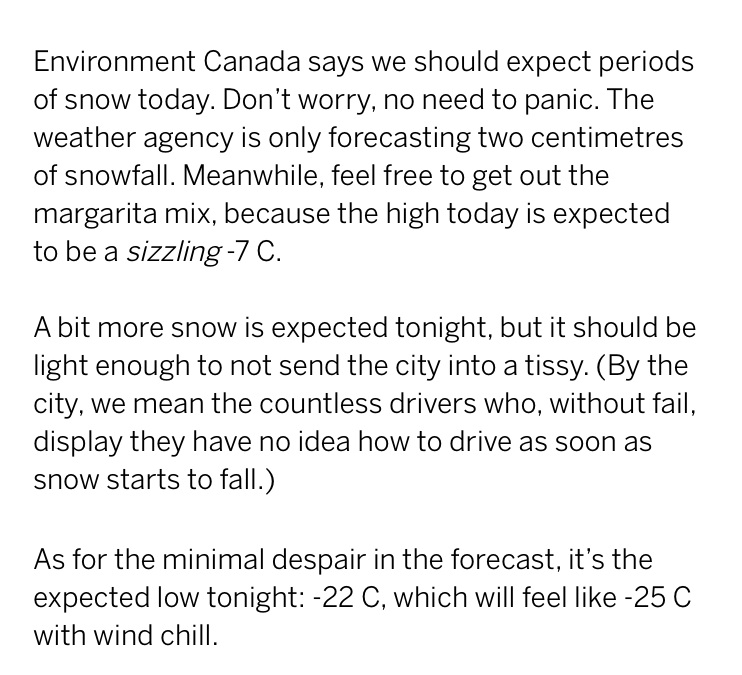 If you're interested in following these weather reports along with me, they are easily visible through the Ottawa Citizen app. Also, if you are the WM or know who the WM is, I'd like to meet them and become their friend ASAP.
Happy Hump Day nuts!