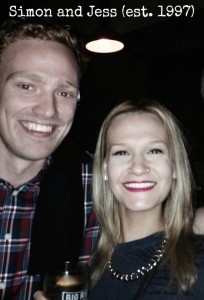 A few weeks back, my best pal Simon and I wrote about the shameless 90s hits that still maintained a serious spot in our rotations. As mentioned, Simon and I have been best pals since we were spring chickens, frolicking around recess innocently – he with his wild ginger curls, me with my awkward slicked-back ponytail. Life was easy back then, until we hit high school and began to bear witness to the complicated world of shell necklaces, green apple vodka and illicit school dance behaviour.
While we had a penchant for those 90s alt-rock feels as pre-teens, there's no denying the significant role the exact opposite genre of music – early-to-mid 2000s party hip-hop – ended up playing in our lives once we hit the mean high school halls. Both Simon and I practiced the original "work hard, play hard" mantra – in that we were both avid athletes and social butterflies – so songs that took us from basketball locker room to grimy rec room were essential.
Without further adieu, here are those shameless pump-up jams that still drive us wild. *Note: Simon and I actually really consume good hip-hop – old and new – but, this list is dedicated to the guilty pleasure stuff.
Jess's Picks
On and On – Missy Elliott (feat. Pharrell): I mean, this whole list obviously could have been made up of all Missy songs. "Work It", "Pass That Dutch", "I'm Really Hot" – you name it – all of them coax the "basic" right out of women everywhere, and leave us no choice but to get up on high surfaces and crump. Her sassy, beat-heavy jams were the soundtrack to our cruising the (small) city at midnight, throwing shade across the parking lot at our soccer opponents and, of course, those icky school dances. Long live Missy.

Fire – Joe Budden: I will forever associate this song with running lay-ups during basketball warm-ups and feeling like we were the preppiest bad-asses to ever hit the courts (who probably could have dunked if we tried). Surefire signs of a golden early 2000s hit? "Fire" features Busta Rhymes, and easily translated from semi-finals to the semi-formal pre-drink. Naturally, in 2003, "there's some hoes in this house" was also a fan favourite chant for sexually charged, part-time American Eagle employees everywhere.

Hate It or Love It – The Game and 50 Cent: Again, this whole list could have probably been populated by the mostly untalented masterminds known as G-Unit. I'm unsure why, but this song just gives me lots of feelings – maybe which can be attributed to that deliciously soulful sample, Fitty's half-annunciated dribble or the ever-present, scandalous beef between the whole G-Unit gang. This song made a 15 year-old gal feel like she had finally made it (not out of like, Compton or anything, but still) – and she'll forever be grateful for that.

Hey Ya! – Outkast: Early-to-mid 2000s Outkast jams are tough to choose from, seeing as every single one was a freakin' anthem. But, eff The Black Eyed Peas and P!nk, because this Outkast track is pretty much the recipe to get any party started. To this day, this song (and like, every Yeezy song, ever) is what I spin to kick off any physical activity – because the psychotic cadence and classic singalong moments ("Shake it like a polaroid pikcha") are all it takes to have you shoving strangers out of the way en route to the finish line.

Drop It Like It's Hot – Snoop Dogg: Ah, where to begizzle. There is something physically and emotionally wrong with you if you can control yourself when this song comes on. It's one of the few instances in my life when I want tall, slithery Snoop Dizzle to tell me what to do. Needless to say, if this was released today, it would ignite the exact same reaction in me as it did when I was sixteen, and would likely still feature Pharrizzle, because he's immortal.
Jess's Honourable Mentions:  "Headsprung" – LL Cool J, "Oh Yes" – Juelz Santana, "Ante Up" – MOP, "New York" – Ja Rule feat. Fat Joe and Jadakiss,"Be Faithful (Put Your Hands Up)" – Fatman Scoop and Crooklyn Cran, "When The Last Time" – Clipse, "Throw Them Bows" – Ludacris, "Oh" – Ciara, "Lean Back (Remix)" – Fat Joe feat. Eminem, Lil' Jon and Mase, "Nothin'" – N.O.R.E
Simon's Picks
Southern Hospitality – Ludacris: This song is one of the first Neptunes-produced track I remember loving. The beat is great, Luda has some amazing punch lines, and it taught me all about throwing bows, a very important life lesson. As an aside, I remember my older brother trying to teach me the first verse of this song as we were on a cross-Canada train ride when I was in grade 8. So there's that, too.
Hey Ma – Cam'ron ft. Juelz Santana: Any list of 2000's-era rap music NEEDS to include Dipset somewhere. Cam'ron is definitely the best emcee of the crew, but I've always had a soft spot for Juelz Santana. This song gives us a taste of both. The only thing that would make this track better is a Jim Jones verse.

Breathe – Fabolous: Just one of the many sick Just Blaze beats to come out in this era. Sure, Fab has a bit of a boring flow, but his punch lines are on point and—again—the beat is sick. I think it is also important to note that Fabolous was probably the biggest subscriber to the most important style of this generation: enormous throw back basketball jerseys. Honestly, I feel like the guy had every jersey Mitchell & Ness ever made.

Stunt 101 – G-Unit: Another crew that absolutely HAD to be on this list somewhere. Mr. Cent, Mr. Banks and Mr. Buck (and to a much, much lesser degree Mr. Yayo) pumped out hit after hit in the early 2000's, and any song really could have made the cut. Ultimately I gave this gem the nod, for the following reasons: a) Brandy makes a (kind of weird) cameo in the video; b) this song was featured on my grade 10 basketball warm up CD (arguably the greatest warm up mix ever made); c) it brought the art of stunting to the masses.

Da Rockwilder – Method Man and Redman: Yes, I know this song was released in 1999. But it was late in the year, on the heels of the millennium and… c'mon just let me have this one. This song was great as a sports warm up track, high school party banger or a I-just-got-my-driver's-license-and-have-borrowed-my-parents'-car soundtrack. Now that's versatility. These guys were so popular FOX gave them their own sitcom. I find it hard to believe we'll ever see another sitcom based on New York rappers. Ever.

Simon's Honourable Mentions: Missy Elliott ft. Ludacris – "Gossip Folks",  Mike Jones – "Back Then", Mystikal – "Shake Ya Ass", Busta Rhymes – "Break Ya Neck", Twista – "Overnight Celebrity",  T.I. – "What You Know", 50 Cent – "Many Men", The Game – "Westside Story", Nas – "Made You Look", Clipse – "When The Last Time"