The day after Halloween may be two months too early to begin blaring the holiday classics, but if by now you still haven't cracked into your stash of Christmas albums, bobbed along at the grocery store or starting arranging playlists for your holiday feast or annual overconsumption of Bailey's with friends – get moving. Whether the songs you play require dusting off circa Bing Crosby, or whether they're just cozy winter favourites that sit well next to a crackling fire, a holiday melody is always a welcome addition to the week before Christmas. Every year I have a handful of tunes that I can't help but loop – effortlessly romantic and cheerful songs that add a little sparkle to the month of December – but with each new year and a little digging, I can always find new favourites to add into the mix or under the tree.
With one week until the big day, work holiday parties wrapping up, holiday reunions gearing up, and foreseeable hours spent stuck in traffic trying to make it home to your family – here is a jolly little playlist to get you in the spirit.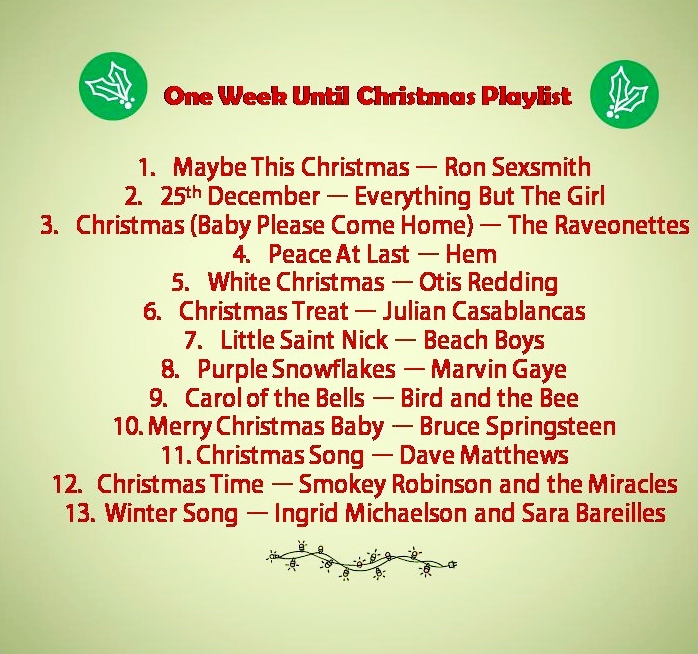 Happy holiday groovin'!