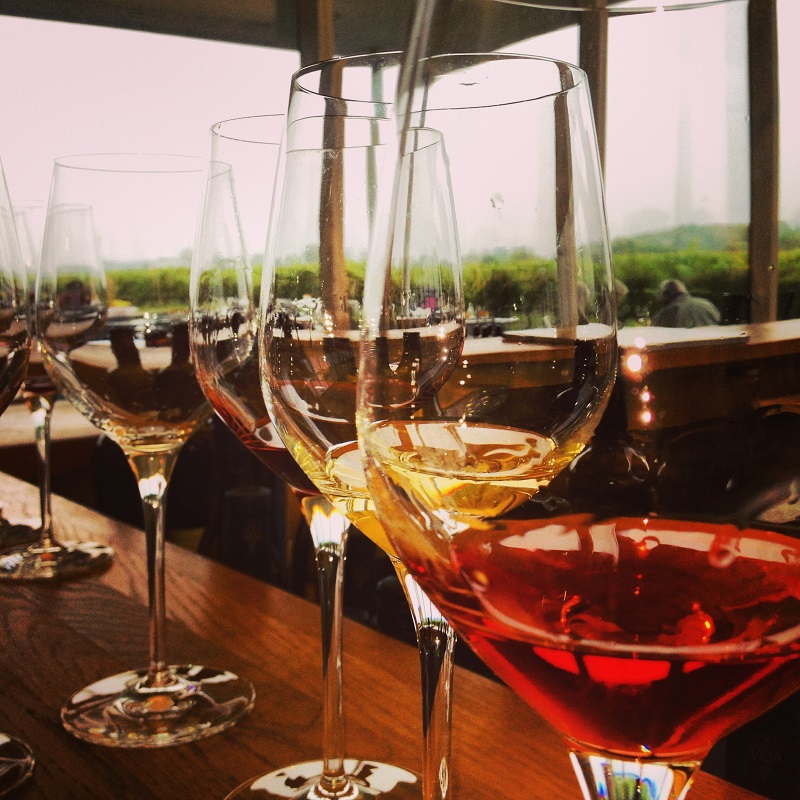 Oh, Canada. Our wines have forever been cast aside, scoffed at and belittled. And now, even after more than a decade of producing quality wines that stand up to those produced by competitors in old world, and new, Ontario wines are still overlooked by a large portion of Ontarians. For some reason, when it comes to Canada, many will opt for B.C. wines over our own homegrown product. Not that B.C. wines aren't also a great representation of Canadian wine, but this past weekend, two of the nuts visited Niagara (with two other lovely ladies) and took in some of Ontario's prized wineries- truly winning over our hearts and our palates.
The wine soaked peninsula boasts countless wineries, award winning names and sprawling regions within the region. So how do you choose where to visit and what to taste on a weekend visit?
If you have one day:
Let's not kid ourselves, one day for wine tasting isn't nearly enough. But, if that's all you can devote, strike out dreams of visiting as many wineries as possible and concentrate your visit on a few, we're talking two or three, at the very most. If you're lucky, you might even get a chance to chat with the winemaker and really discover what it's all about.
If you have two days:
If you have two days, be sure to get yourself out to Beamsville. This was the region that we fell in love with on our visit and, although it is about a half hour drive from the downtown core, it is well worth the trek. This quaint township is the perfect area to rent a bike, and self-propel yourself along picturesque vineyards towards a couple of incredible wine destinations.
Spotlight from Niagara on the Lake
Stratus: Aesthetically arresting, Stratus winery boasts LEED certification and aims to be one of the world's most sustainable wineries. Tastings offer a selection of four wines- aside from the flagship assemblage red and white Stratus wines, be sure to taste the red icewine. Coming in at 14.5% alcohol, this blend of cabernet sauvignon, syrah and mourvedre is a testament to acidity in icewine. Perfectly illuminating the balance between sugar and acid, the Stratus red icewine carries unparalleled notes of a strawberry rhubarb pie and baking spice.
Southbrook: The first wine estate in Canada to achieve organic and biodynamic certification for its vineyard and winery, expect a wine tasting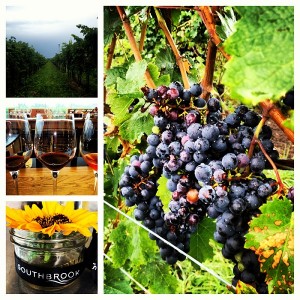 at Southbrook to be incredibly hospitable (thanks Robin!). Our tasting guide provided an explanation for each and every tier of Southbrook wines, and even allowed us to sample Southbrook's spin on a kir royale: Southbrook's sparkling apple juice topped up with the Southbrook Framboise fruit wine. If sweet wines aren't your cup of tea, be sure to taste Southbrook's Triomphe Rose. Don't let the word Rose repel you,  layers of strawberry and cherry are levelled by the crisp, clean finish of this well crafted wine.
Spotlight from Beamsville Bench
Organized Crime: A craftsman-style, boutique winery, it was evident in each wine we tasted  that barrel loads of TLC go into wine making at Organized Crime. Each wine was true to its varietal, yet maintained a unique character representative of Niagara's terroir.
     Organized Crime Viognier: Rich and luscious, Organized Crime's Viognier is OUTSTANDING. The oily mouthfeel gives way to flavours of stonefruit and banana bread continuing into the long, refined finish.
     Organized Crime Pinot Noir: Vibrant now, this particular vintage of Organized Crime's Pinot Noir will also hold well for another two to three years. Expect ripe cherry aromas, with savoury notes of pepper and herbs. On the palate, tart cherry and raspberry, white and black pepper integrate well with rich flavours of earth and mushroom notes.
     Organized Crime Pipedown: A beautifully crafted Bordeaux blend, this wine could fool you into thinking old world at first sip. Niagara's terroir coupled with Organized Crime's artisan winemaking proves that Niagara can achieve top grade quality of old world favourites. Earthy, dusty, layered with black fruit and pepper, Pipedown is a classic and reliable Bordeaux blend.
     Organized Crime Cabernet Sauvignon: This unusual cab is delicious in its obscurity. Layers of tobacco and leather open up to reveal hints of plum, cassis and raisin to eventually unravel strong undertones of caramel and chocolate. Although complex, Organized Crime provides a cabernet sauvignon for cabernet sauvignon lovers.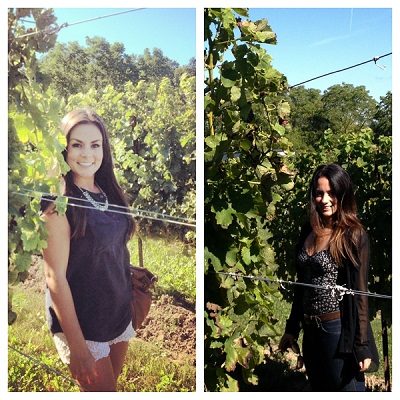 If ever you have the chance, make a stop at Organized Crime, ask for owner Krystyna- she'll teach you about Organized Crime's namesake and maybe even invite you to taste some of the grapes in her 150-acre vineyard and, if you're in Toronto, keep your eyes peeled for Organized Crime's debut at the LCBO in the near future!!
If you love good wine, good food and a good laugh, stay tuned this week for more about Niagara, as it was experienced, by in a nutshell.