If you're living in Ottawa and haven't yet been to the TD Place Stadium I have one word for you: GO.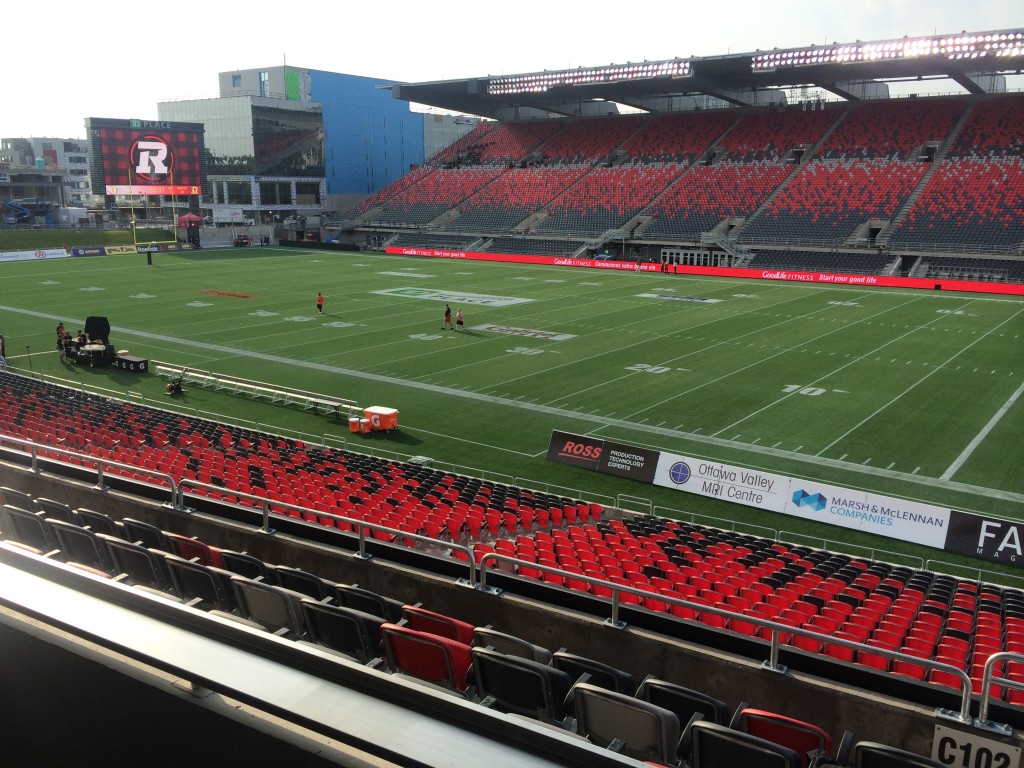 Long-awaited and highly debated, the stadium finally opened its doors for the RedBlacks inaugural game on July 18 – and we nuts couldn't have been happier.
Whether you fancy football or soccer, Ottawa finally has two premier teams to call our own and the energy at every event is something you must experience. Trust me.
As big fans of live sports and cold beers, the nuts haven't missed a RedBlacks game yet, but last Friday we were treated to a different look at one of the nicest football stadiums in the country.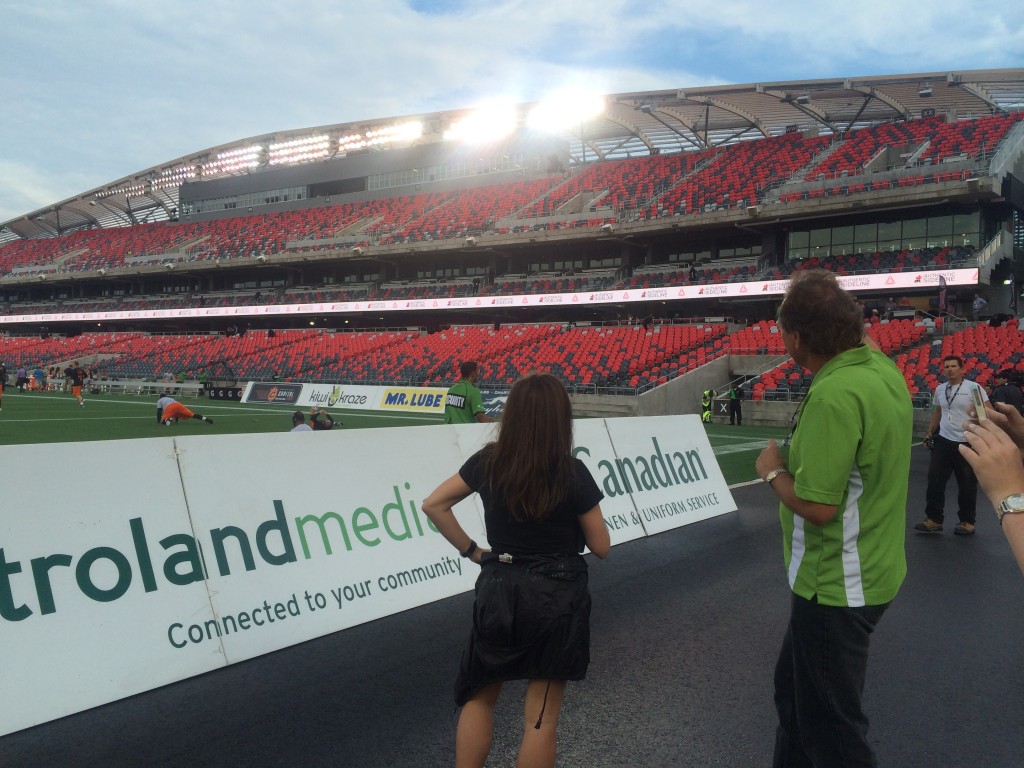 It's easy to be distracted by the architecture, the crowd, the delectable food options and – oh ya, the babes on the field – but, if you've been to the stadium, you may have noticed that TELUS has hooked it up.
Literally.
As the official telecommunications supplier, TELUS has outfitted TD Place with more than 400 HD screens. Located throughout the stadium, and arena, you can view the action live – even when in line for a beer.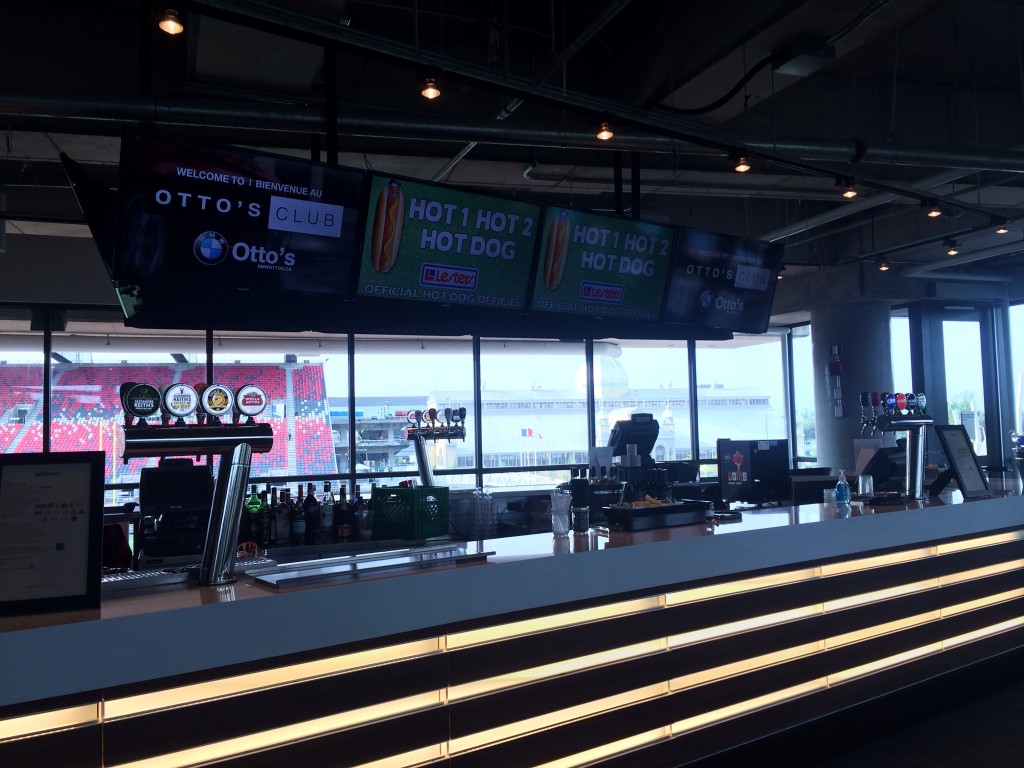 A live feed, instant replays, surround sound – when you bump into someone you know on the way back from the bathroom, you won't miss a minute of what's happening on the field. Which is key considering Kate & I experienced this when the RedBlacks scored their ONLY touchdown to date. RIGHT in front of our seats. As we were in line for beverages.
Still have not gotten over it.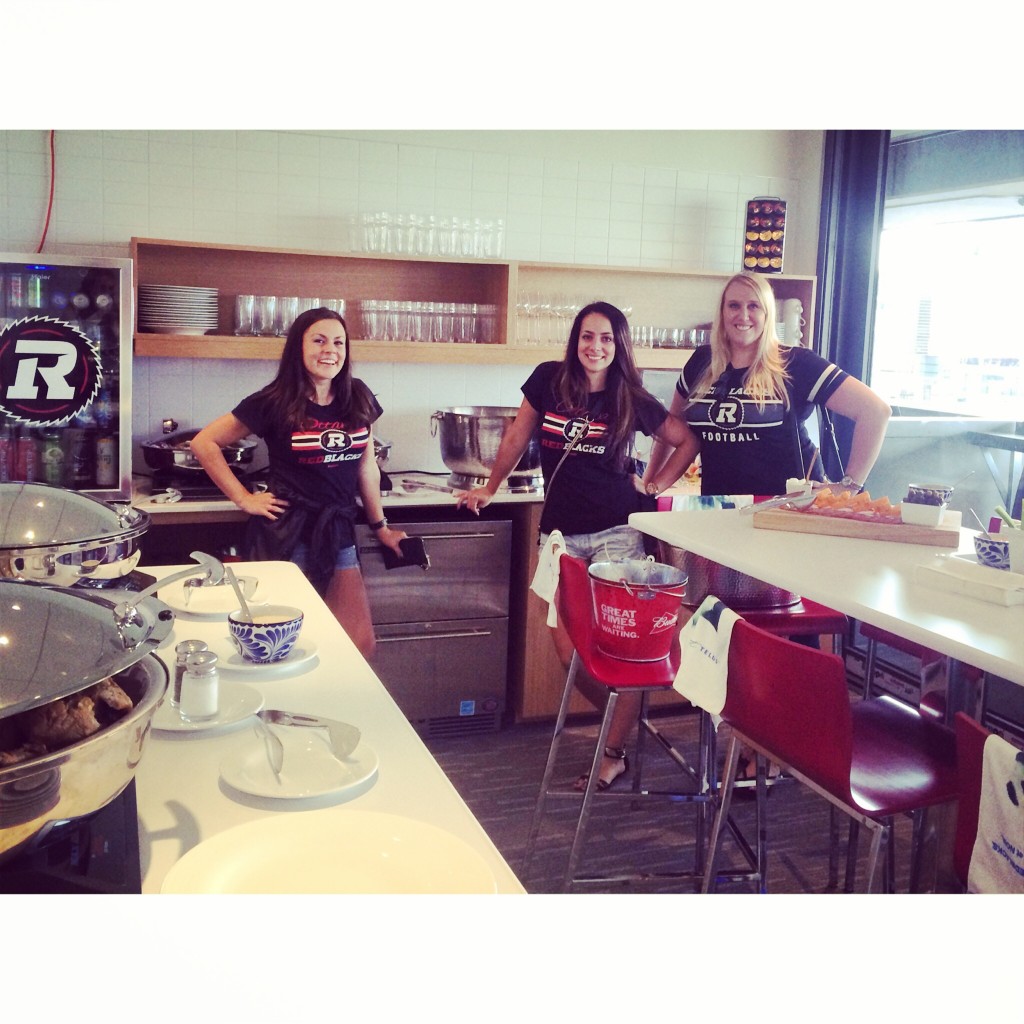 And I must ask you: Is there even a point in going to a game if you can't post about it on Instagram, Facebook and Snapchat? TELUS has you covered there too, by providing more than 300 Wi-Fi access points throughout the stadium and park. No matter what service provider you're with, you can connect to the Telus  Wi-Fi – with special perks for loyal customers.
Perhaps the most genius play of all, however, is that TELUS even thought to put cell phone charging stations throughout the stadium, complete with chargers for almost every kind of smart phone. When you have plans to meet up with someone after the game, this feature can literally be lifesaving.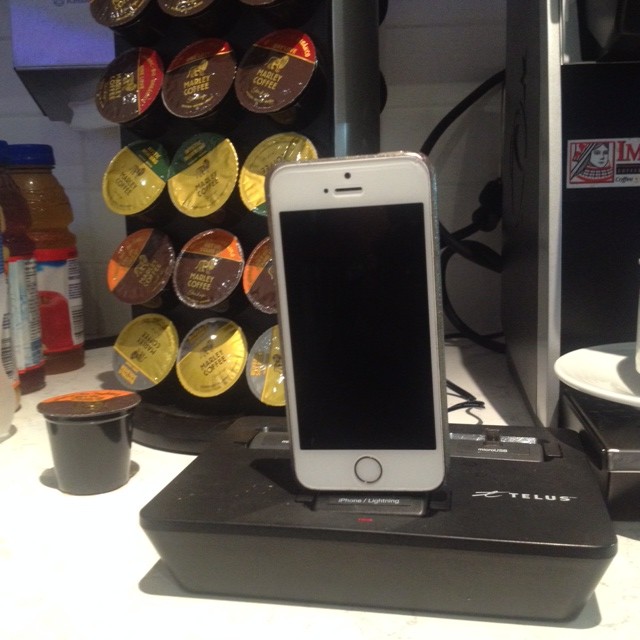 Recently downloaded to my own phone, the RedBlacks' mobile app for Android and iOS is something to check it out. The app provides features such as live game feeds, replay channels, pre-and post-game coverage and real time statistics.
Not to mention, a game schedule which is especially helpful when trying to coordinate your social calendar. Am I right?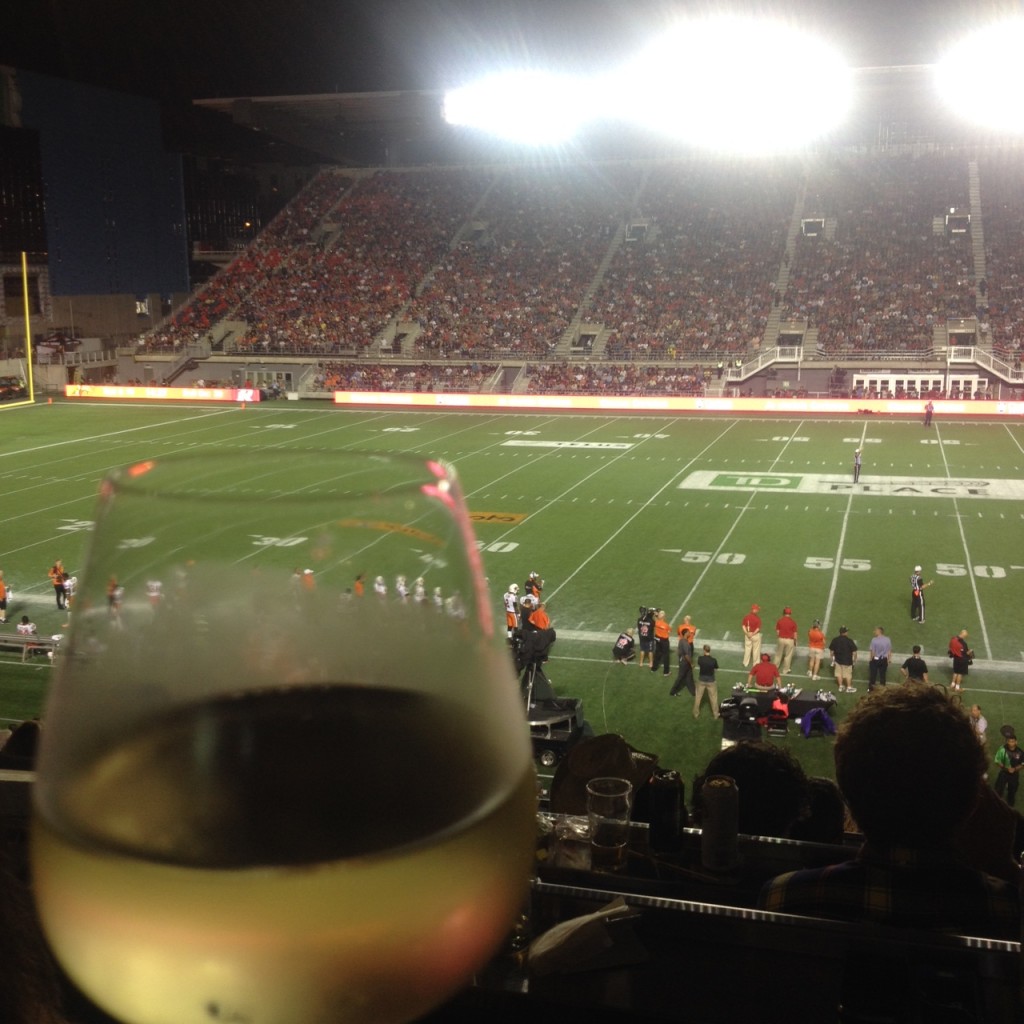 Telus' Vice President, Michael Sangster, may have said it best: "This partnership allows us to be part of one of the greatest community building initiatives that Ottawa has ever seen."
I couldn't agree more, Mike.
As someone who has lived in Ottawa my entire life, and have had the pleasure of both working and living in the Glebe, I'll say that there hasn't been a redevelopment project, in any part of the city, that has brought about this much excitement and city spirit.
That, alone, makes me want to lend my support to the stadium and the teams that call it home.
The future might be friendly, TELUS, but the present isn't too shabby either.