Do you have Instagram? Do you spend an embarrassing amount of time on it each day? Not me. This is a hypothetical scenario.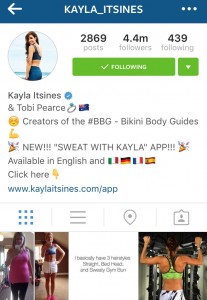 Well, if you are among those who's main priority on a Sunday morning is to stay nestled in bed and scroll endlessly, then you probably know who Kayla Itsines is.
The Instagram sensation, and serious #fitspo, has a causal 4.4 million followers and a legit army behind her. Seriously. Hashtag #KaylasArmy.
With soooooo many Instagram models belonging to the #fitfam, you may wonder why this 24-year-old Australian is the Queen of Cardioland.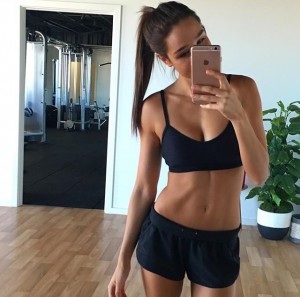 Well, friends, she gets results. Her Instagram feed is a shrine to the thousands of brave souls who have used her workout guide to completely transform their bodies.
This isn't Skinny Mint (sorry, Skinny Mint). This is not a product that promises the impossible using paid endorsements. This is real people, committing to a healthier lifestyle and to changing their lives.
Her famed #BBG workout (which stands for Bikini Body Guide, not BaBy Girl) is a set of varied exercises that are intended to be the most efficient way to tone your abs, arms, butt and inner thighs. The workouts are 28 minutes, high intensity and repetitive. They require little equipment and are easily accomplishable without the use of a traditional gym. Also, Kayla recommends three of her workouts a week, substituting Low Intensity Steady State (LISS) workouts on the off-days (like walking, or cycling). Coupled with a nutritional guide and BAM! global sensation.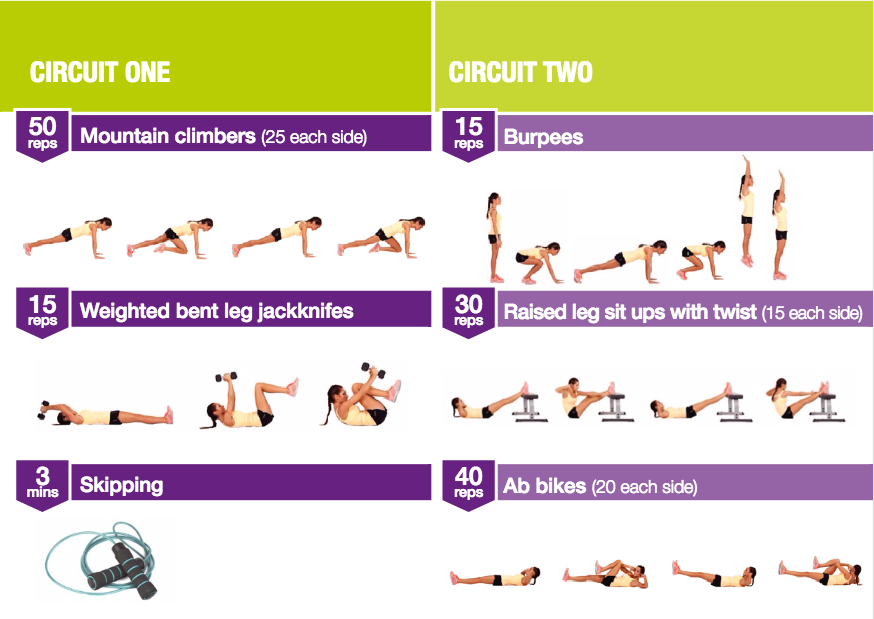 Guys, I enlisted. I am part of the army.
As regular readers of the blog will know, I am a faithful barre devotee. You can find me at The Dailey Method Ottawa anywhere from 3 to 6 times a week—but, I'm also a big believer in trying new things and when a motivating colleague asked me to join her to 'Sweat with Kayla', I couldn't say no.
Well, I mean, I COULD have said no. These workouts take place at 7 a.m. (yes, you read that correctly), three times a week. They are TOUGH, they increase in difficulty each week and they challenge me physically and mentally. I'd be lying if I said I got out of bed every morning without the help of my colleague sending me inspirational text messages (or death threats).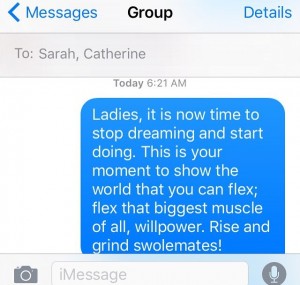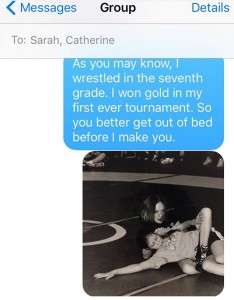 But I'd also be lying if I said I haven't noticed a major difference in my body. Even though it is an incredible organizational challenge to have gym clothes on me at ALL times, Week 5 is underway and I'm feeling good! Only 7 more weeks of BBG1 and then it's on to another 12 weeks of BBG2. See you in June!
The best part? My LISS days are still spent at The Dailey Method, and my barre training definitely helps me to stay properly aligned while battling through the BBG exercises.

Kayla, you may be one tough customer, but your legion of #bbggirls is an inspiration and I'm proud to be among them.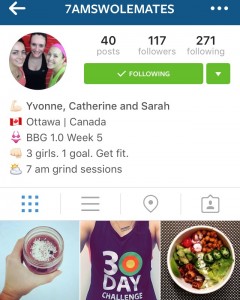 To stay particularly motivated within a community that lives largely online, my colleague made an Instagram account to join in on the conversation. Follow our adventures: @7amSwolemates
One more hashtag for good measure: #TransformationTuesday ( … it's a start!)