As a long-time resident of Ottawa, I'll be the first to tell you that Ottawa summers are unbeatable. Because this city spends half the year under a blanket of snow, Ottawans fully embrace the summer months and are unwilling to miss even a minute of sunshine. So, when the hot summer breeze shows the first inklings of an autumn chill, we find ourselves scrambling to fill the last warm nights of August and early September with summer activities.
But, after the many festivals that grace this city in June and July, it  feels like a dust settles over the city come end of August as it prepares, once again, for a long winter's nap. The nuts are here to tell you that, even though the heyday of summer is over, there are still plenty of things to do that will check off a few more boxes on your summer bucket list.
 1. Full moon yoga on the Great Lawn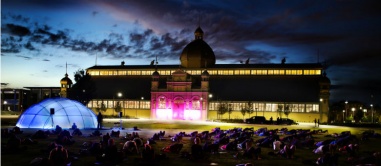 Yoga on the hill at noon? Been there, done that. Time to shake things up a bit and get your "om" on at 8pm this Saturday at Lansdowne. Full Moon yoga is a great way to stay active and enjoy the outdoors while you still can! The activity begins at 8:00 pm and flocks of dedicated yogis will be sure to claim the best spots on Lansdowne's Great Lawn, so arrive early!
2. Atari rooftop patio
Newer to the Ottawa food scene, Atari boasts the best rooftop patio in the city. A hard hitting craft cocktail list and a pristine view of the Byward Market are just some of the reasons to check out Atari before the summer's end. The kitchen is open late too, which makes for some great late night gnoshing – don't miss their spin on cookies and milk: a deep fried oreo and a shot of milkshake. Yes, you read that right.
3. Northern Lights Show at Parliament
We haven't been yet ourselves, but Parliament Hill's new light and sound show is gaining some serious notoriety! Replacing the classic Mosaica light show that ran the roost of Parliament Hill for many years, this year's new rendition is gaining some serious accolades from young and old. Grab a blanket and set up camp for a show that will not disappoint.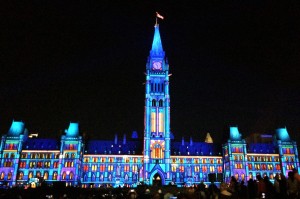 4. New Kitchen's on the block
We can't keep track of all the new restaurants that have opened in this city as of late; but, there is definitely a hub, where you can be sure to find at least a handful of new additions to Ottawa's culinary scene. Lansdowne and the Glebe is home to at least three new restaurants that are worthy of return visits. Dinner, drinks and a stroll by the canal will make for a memorable (and delicious) summer night.
Don't miss:
The Pomeroy House: We know that Chef Rich Wilson and his partner Lyndsay Gordon hold culinary golden seals after their long stints in the Beckta Dining and Wine kitchen.  We are excited to see their personal flare infused in the new Pomeroy House.
The Rowan: The Fraser brothers finally opened their second installment. Meant to play off English-style pub fare,  is Fraser 2.0 (formally called The Rowan) is as wonderful as the original. Stay tuned for a review!
Crust & Crate Public House: Thin crust Zaa?! We can get on board with that. Crust & Crate is brand new and is nestled among the many restaurants that have taken up residency at Lansdowne. We expect this place will be packed, on game days or not!
5. River Run
Disclaimer: This may or may not be legal, so don't blame us if this goes awry– but, if all goes well? Well! You've got yourself a nice little river run.
Buy a floatie, head to the Quebec side and let the Gatineau River take you down-stream all the way past the Wakefield covered bridge. What better way to spend the last few days of summer than cruising down a gorgeous waterway, soaking up sun, with  your friends.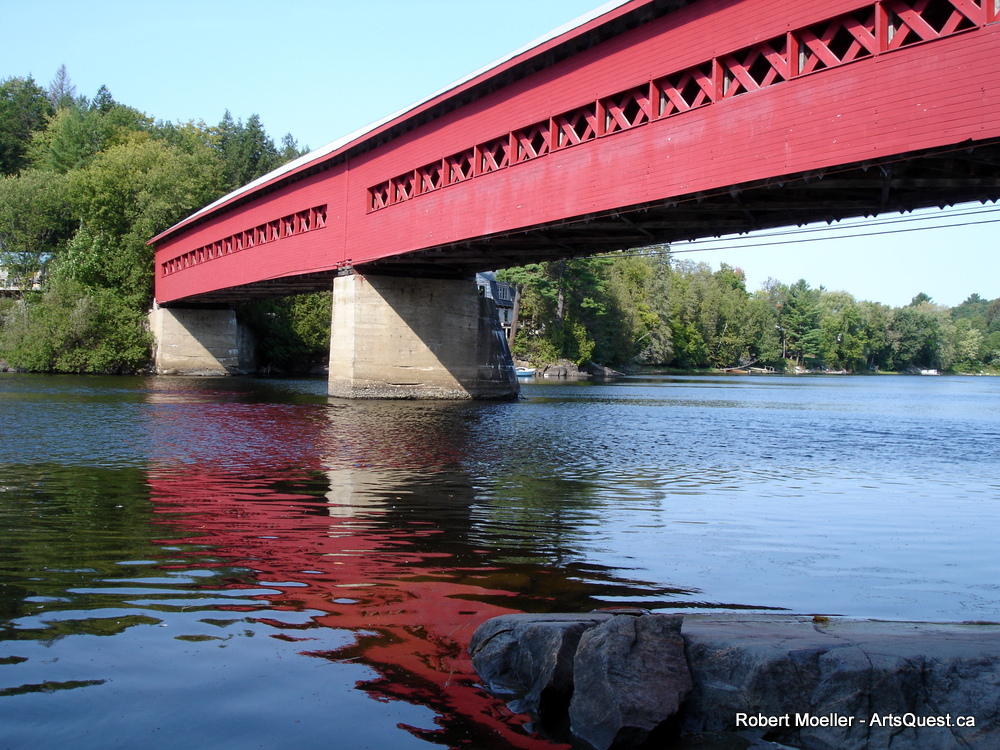 6. City Folk
Did you know that the official last day of summer is September 23? That means that City Folk- formerly known as Folk Fest- made the cut on this list and is, in my opinion, the best way to send-off summer. Notable acts include: Walk Off the Earth, Of Monsters and Men, Wilco and more!