Last year, Mother Nature was much kinder to us than she has been this year. At the end of March 2012, I wrote about Spring Cleaning to go along with the warm weather that we were experiencing. Here we are more than a year later, nearing the end of April, and Spring Cleaning is just dawning on me now. Possibly because I have been subconsciously putting it off, and possibly because I was still bundled in my wool peacoat and knit scarves until last week. Either way, it's (nearly) safe to say that Spring has FINALLY sprung and so has the time to get ourselves and our spaces in order before summer comes and we're consumed with outdoor activities (ahem, patios). Here are some tips to help you re-vamp your rooms.
1. CLOSET
This is where I began last year and it's where I'll start again. Your closet is the easiest place to get lost between the seasons if you don't take the time to organize it. No longer do you need your bulky wool sweaters and winter boots, so pack those bad boys up and store them until next fall. Once you've cleared out some space, take a look at last year's spring and summer clothing and make sure that you still like it, that it still fits and that it's still in good shape. Personally, I like to organize my closet by type, but you can figure out your whatever works for you. It's so much easier to plan an outfit (or a shopping trip) when you can actually see what you have/need.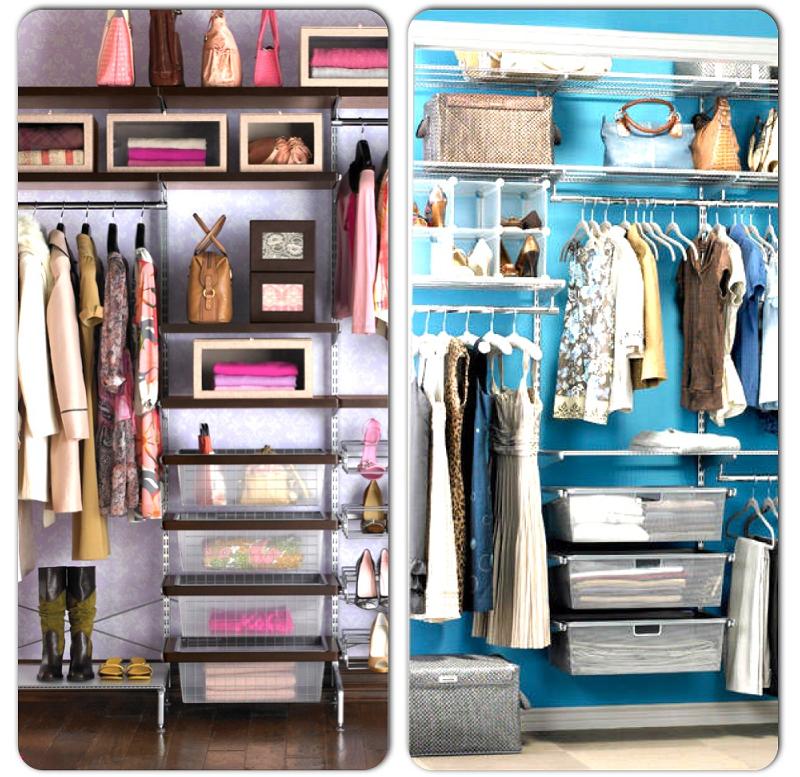 2. PRETTY ORGANIZATION/STORAGE
I have accumulated a large (some would say out of hand) nail polish collection. Instead of hiding them away in a drawer, I organized them by colour and displayed them, along with some other beauty products on a lace-inspired tray.
For my jewelry, I purchased an inexpensive stand to display my most favourite pieces. Instead of tucking them into a drawer, my options are easily accessible and displayed for me to see.
 3. AFFORDABLE ART
I love the idea of changing up art-work every so often. It's a quick and easy way to bring new life to any space. Unfortunately, art can often be expensive. Instead of breaking the bank, try looking for affordable prints that you can frame on your own. One online retailer, Society 6, has thousands of prints from a variety of artists and you can easily pick up some inexpensive frames from Ikea. Another upside to this idea is that the frames can be used year-round while you update the prints with each changing season.
4. DO IT YOURSELF
As I've previously mentioned, I am a wee-bit obsessed with Pinterest (see here and here for examples) and therefore, also obsessed with DIY projects. If you're anything like me, you hibernated through the winter, aimlessly pinning DIY projects for a warmer day. Well, I'm here to tell you that the warmer weather is on the way and you should get a head start on all those fun projects before the summer sun seduces you. Below are a few examples of things I've got on my schedule in the upcoming weeks.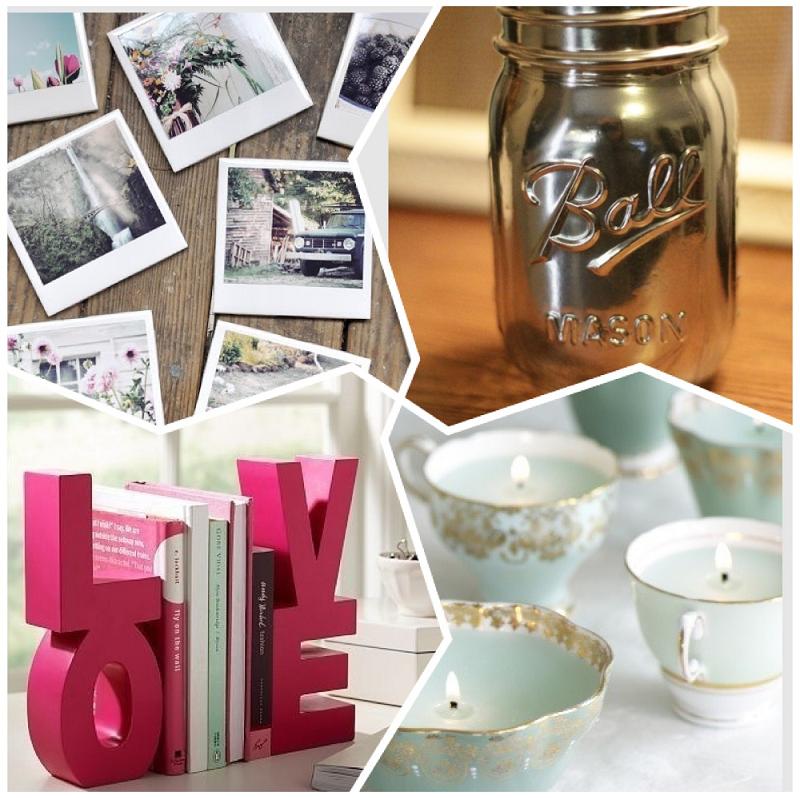 5. SPRUCE UP YOUR SHEETS
We spend so much time in our beds, we should really take the time to spice it up here and there… Get your minds out of the gutter! I'm obviously talking about new bedding! Spring is the perfect time to invest in new sheets and comforters. Whether you try a new pattern or bright colours, bedding can really make a room. Don't need new sheets? Grab some fun pillows or a new throw.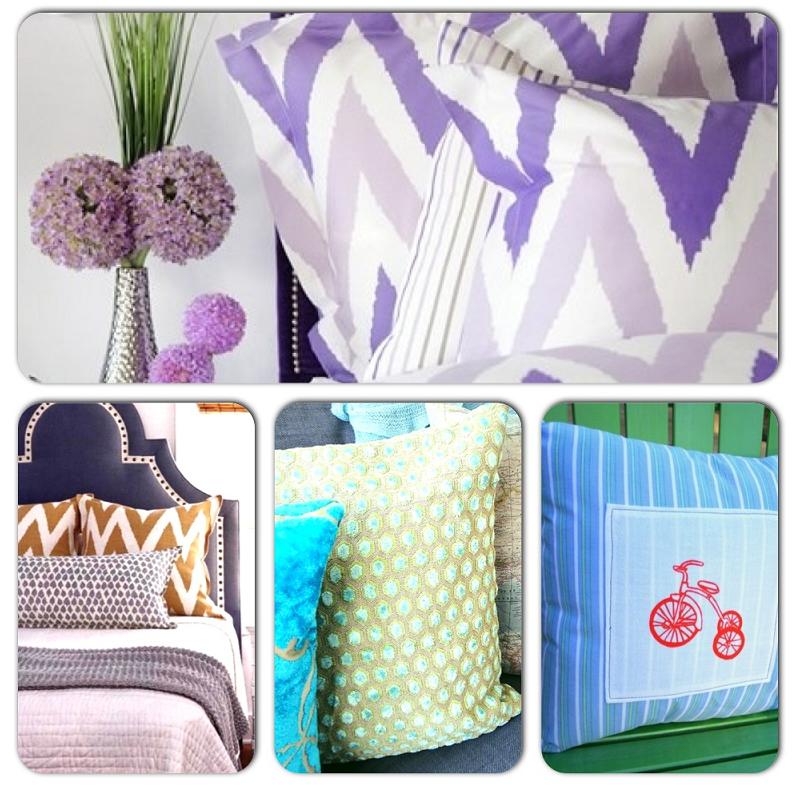 6. FIND SOME FLOWERS
I've said it before and I'll say it again, flowers are the best. As Kate previously mentioned, fresh flowers can be expensive – but there are plenty of fake flowers around. Whether you opt for the real thing or not, putting out a pretty bouquet can brighten up even the dullest room.