Meghan had a blast kicking off the Christmas season at her book club's annual Christmas party! It's always a blast hanging out with this group of fabulous women and this event was no different! Imagine their surprise when all of the Christmas crackers contained stick on moustaches! It was the perfect way to transition from Movember to the Holidays!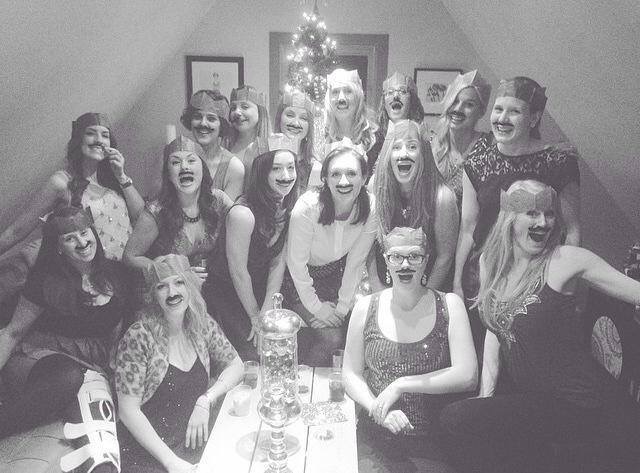 Jess spent the past few weekends looking at wedding dresses with her best friend, Kaylee. Needless to say, the two maid of honours and Kaylee's Mom shed big crocodile tears when the beautiful bride found the most stunning dress to wear on her big day.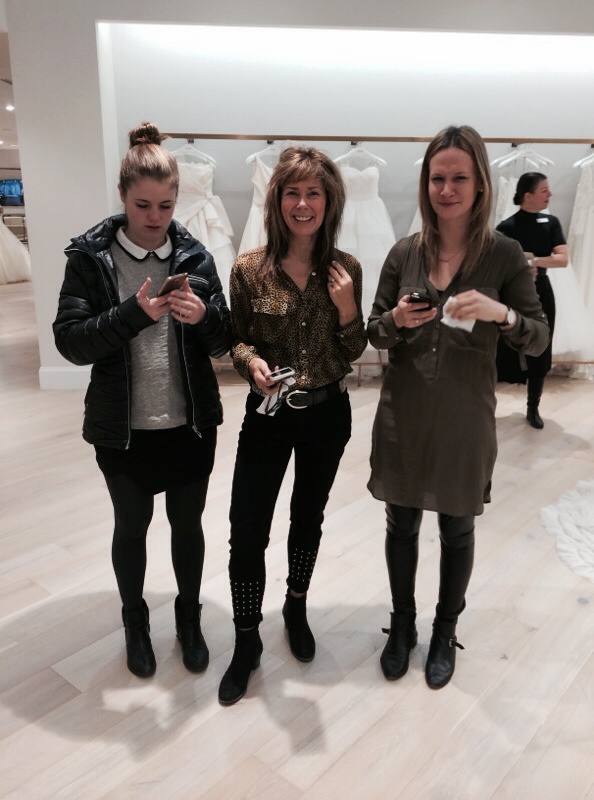 Kate started her Christmas shopping this week, picking up stocking stuffers and other little goodies along the way. Though she didn't stop and shop for herself, she couldn't help but swoon over this gold plated cocktail set. Notice how the shaker is $161? Maybe next year.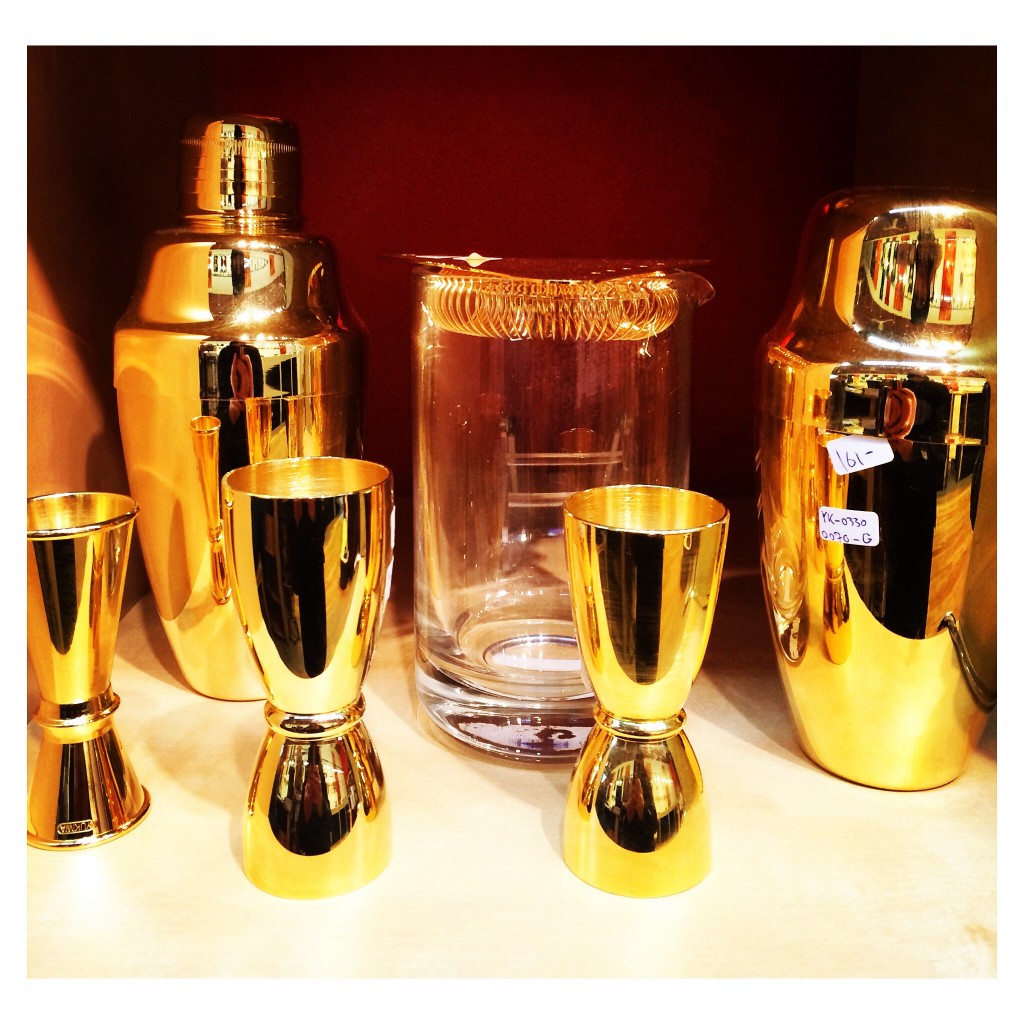 Most weeks, the view from behind your desk would be the last thing on your list of peaks, but this week was different for Catherine. Her department participated in Giving Tuesday – a global initiative dedicated to generosity and giving back. Setting an ambitious goal of raising $40,000 in 24 hours, due to lots of hard work, they crushed their target collecting nearly $100,000 and making it impossible not to consider this a pretty special view.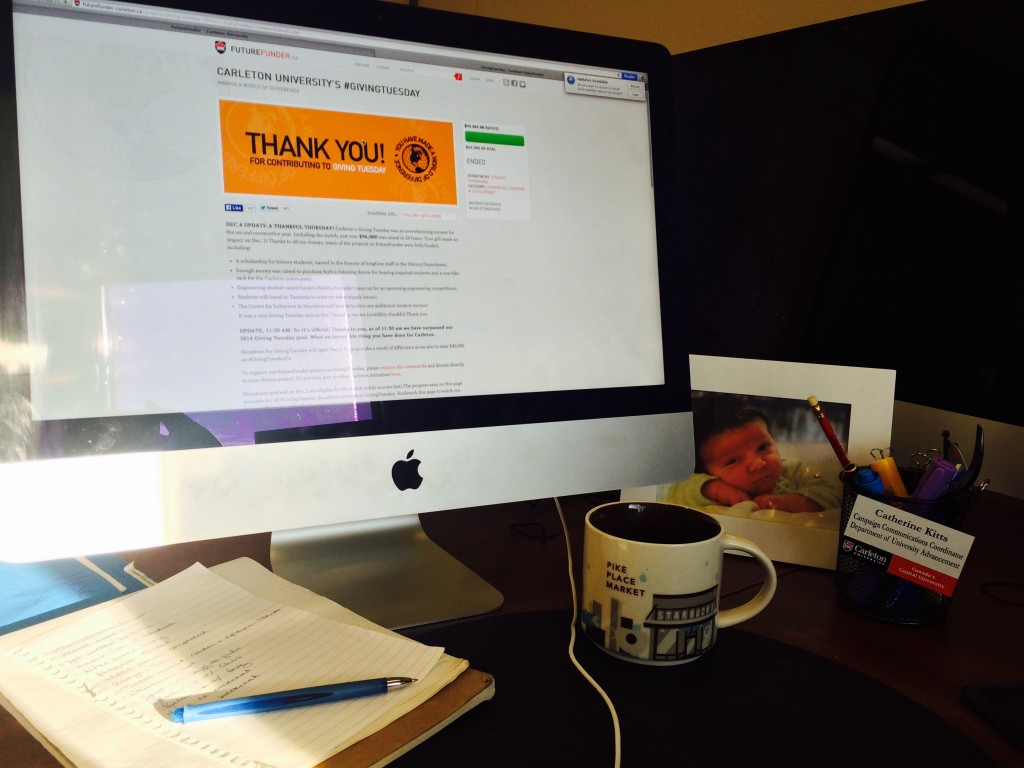 My peak of the week (MONTH?) was having my mom spontaneously fly in for the weekend in hopes that I would find my wedding dress after an unsuccessful few shopping trips. I was lucky enough to visit Kleinfelds for my second visit during an Ines Di Santo trunk show, and was the first person in Canada to try on the dress I ended up saying "yes" to (!!) Not only did I fall for the dress in a big way, I got to meet Ines herself, and her daughter, who both made the experience extra special. The guest of honour though, my momma, made the weekend so perfect and unforgettable. Not to mention, I couldn't have said yes to the dress without the sweetest entourage of weeping besties <3