As a skincare and makeup addict, I have tried approximately 1 million products over the years. I'm always trying new things, but, for the most part I have a number of products that I have worked into a regular routine. I love when other bloggers give insight into their favourite products and I realized that in the nearly four years that I have been blogging, I haven't done an all-encompassing post that showed off each step of my routine. So, I decided to be brave and put my bare face out there from start to finish. Today's post will focus on my evening ritual and later this week, I'll show off my day-time ritual, including my makeup collection, so stay tuned!
EVENING RITUAL
Personally, I find that what I do to my skin in the evening greatly impacts it the next day. I never used to take off my makeup or moisturize at night, but with age (excuse me while I go cry) I have found that actually investing 10 minutes at night makes a world of difference in the morning. I have very dry skin, so I rely on The Body Shop's Vitamin E line to hydrate my skin.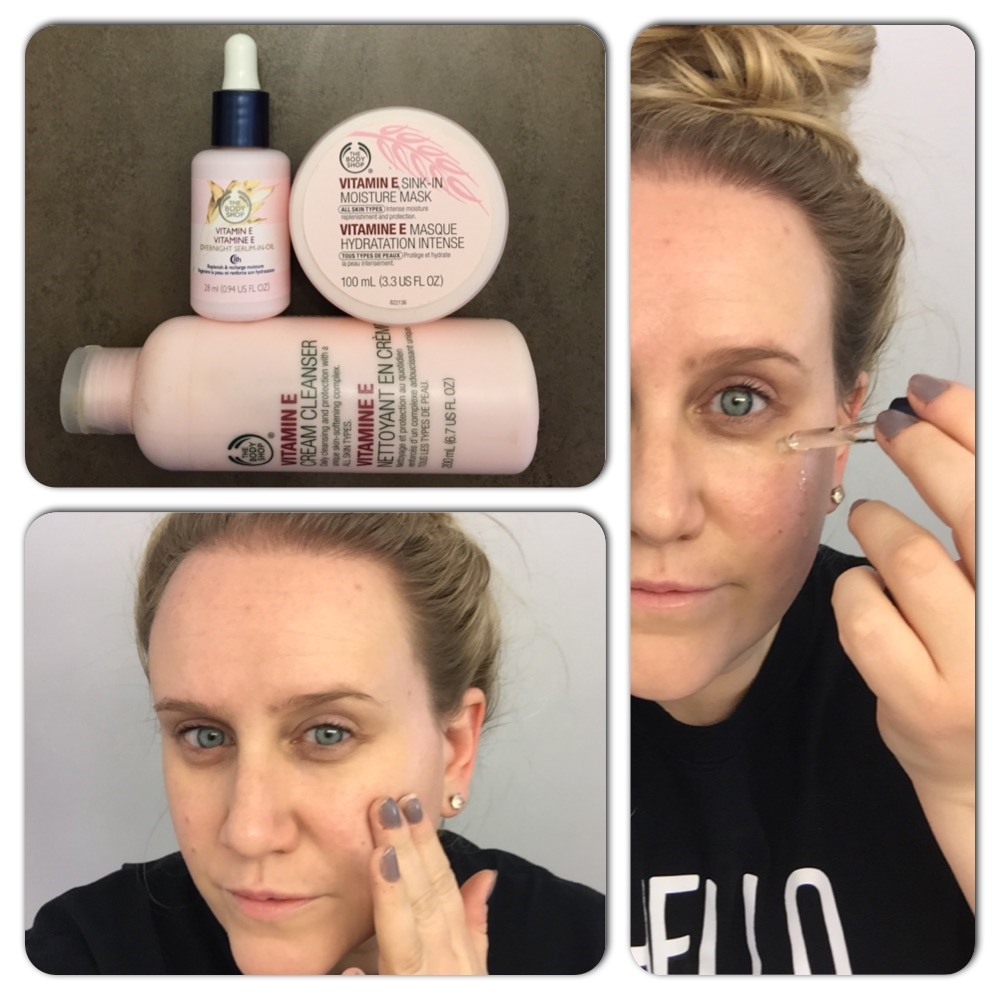 1. I wash my face with the Vitamin E Cream Cleanser.
2. I use a Vitamin E Overnight Serum-In-Oil to give my skin "8 hours of beauty sleep". A serum helps to entrap the skin's moisture and helps it feel recharged and softer.
3. I alternate between two different creams. I love the Vitamin E Nourishing Night Cream and it's my standard moisturizer, but any time that I feel like my skin needs an extra bit of moisture, I use the Vitamin E Sink In Moisture Mask.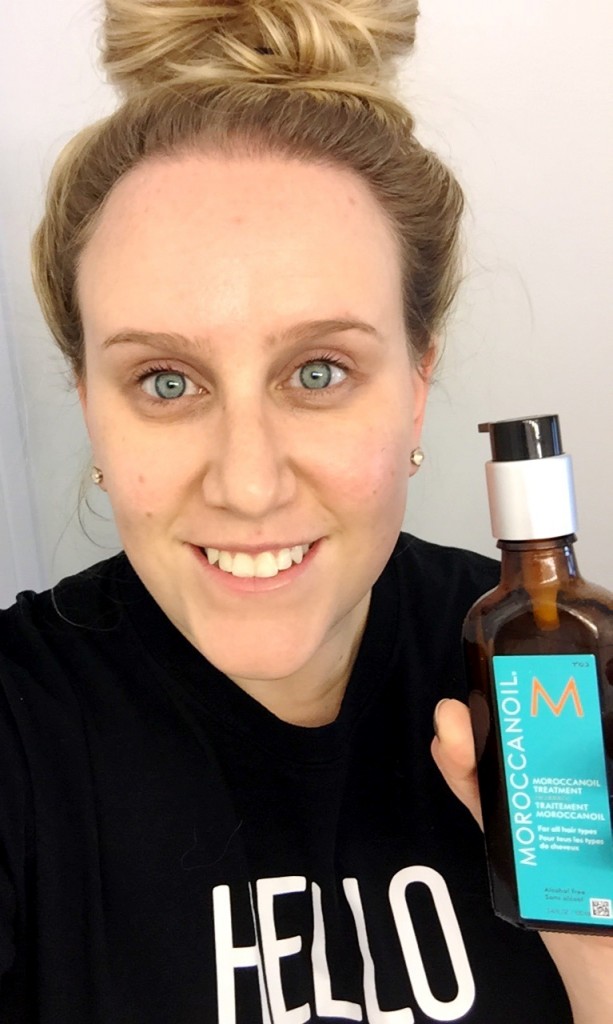 4. I always focus on my skin, but I also like to treat my hair on a regular basis as well. Moroccan Oil is my product of choice to keep my hair healthy and happy between hair cuts. Once or twice a week, I apply Moroccan Oil to my dry hair (focusing on the ends) and wrap it up into a bun to sleep in. When I wash it out the next morning, my hair is shiny and feels like silk. Not only do I love this product, but I also love some of the work they're doing with their #inspiredbywomen campaign. Check out the video below to hear more about it!
Stay tuned for part 2 of my Beauty Routine later this week!