Whenever people talk about visiting Ottawa, I always have the same piece of advice: come in July.
Come for Canada Day, Bluesfest and Hope Beach. Come for the heat, the patios, and the opportunity to sail down the canal, or do yoga on our government's front lawn.
This city has become accustomed to taking a lot of slack for being "boring", but come to Ottawa in July and I dare you to leave with that belief.
Here's a quick run-down of what you can expect from the month I look forward to all year:
Saturday, July 4: RedBlacks Home Opener – You know we're big fans of both the Ottawa RedBlacks and of Lansdowne in general, over here. So, it's no surprise that we're eagerly awaited the official kick-off of CFL season in Ottawa at tomorrow's home opener. Lansdowne Park will be ALIVE and TD Place will be the ONLY place you'll want to spend your Saturday. If you weren't lucky enough to secure tickets to tomorrow's game, don't worry—you'll have a chance to catch the boys in action on home turf on Friday, July 17 and Friday, July 24.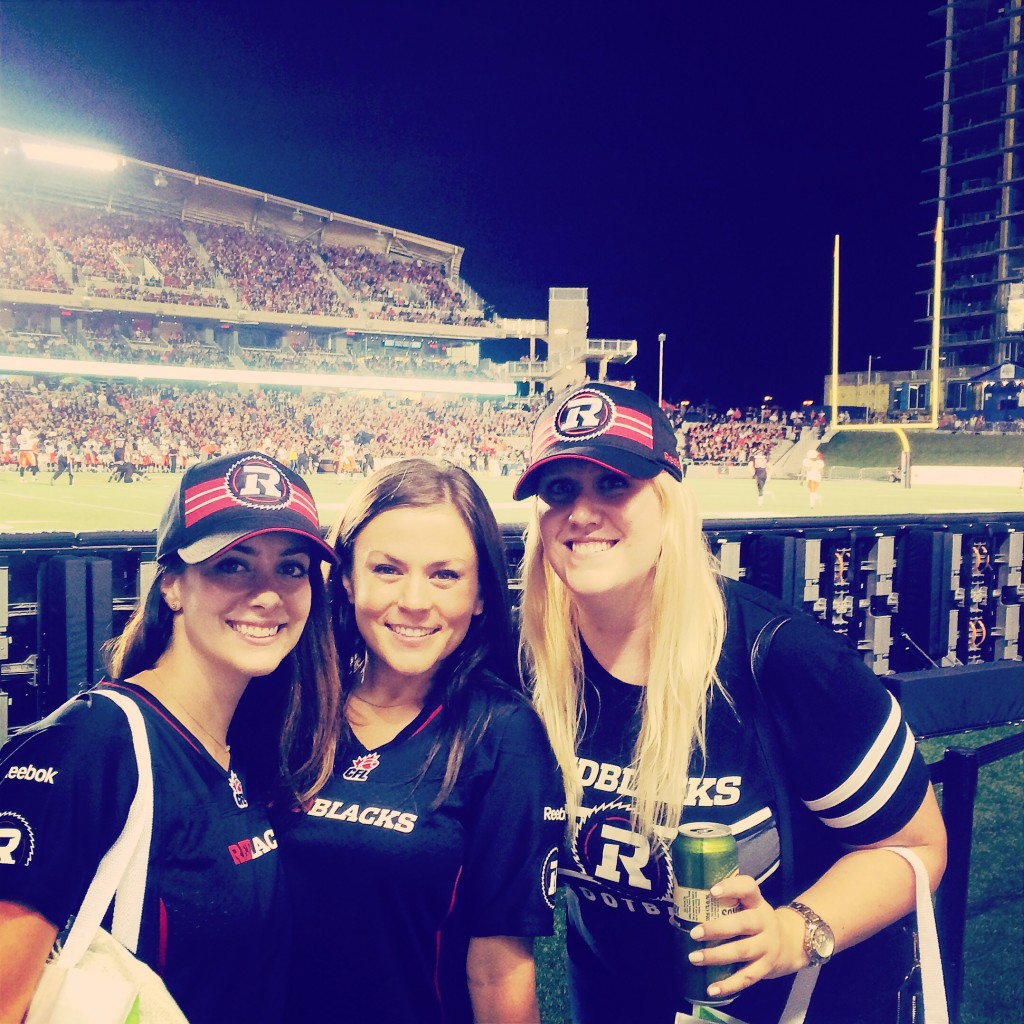 Monday, July 6: Taylor Swift – HAI. If you don't already have tickets to see the queen of addictively-catchy drama take the stage, chances are you're likely out of luck. Fortunately, you don't need to break the bank for opportunities to stalk to the airport, her limo / any after party she might attend.
Wednesday, July 8, 15, 22, 29: Parliament Hill Yoga – Truly a uniquely Ottawa experience, join hundreds of fellow yogis from noon – 1 p.m. every Wednesday in the summer months to stretch, breathe and revitalize your day. I think I can speak for all Ottawans when I say that this season's sessions are particularly meaningful given the terror that unfolded there on Oct. 22 and our distinctly Canadian right to still enjoy the opportunity to gather on those grasses.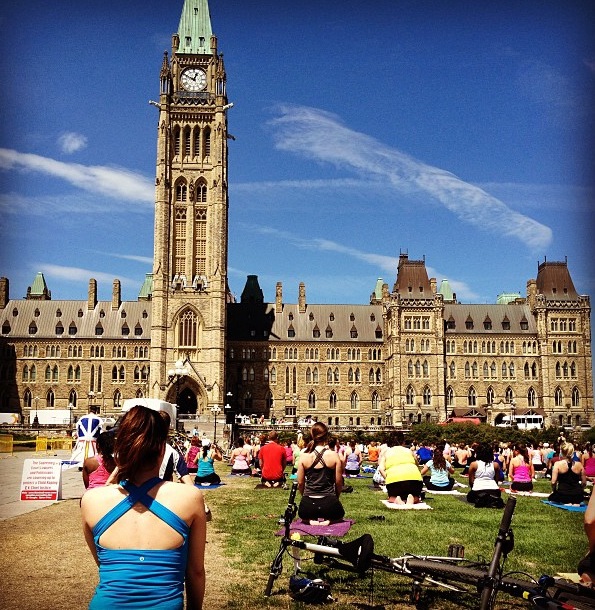 Wednesday, July 8 – Sunday, July 19: RBC Ottawa Bluesfest – THE premiere summer event in Ottawa. Jason Aldean. Skrillex. Iggy Azalea. KANYE. Just to name a few and not to mention the supremely talented smaller acts that round out this year's line-up. Even if the artists that are playing aren't your thing, tell me that swaying back and forth in the summer heat with friends, and beers in hand, is not the best possible way to spend your summer.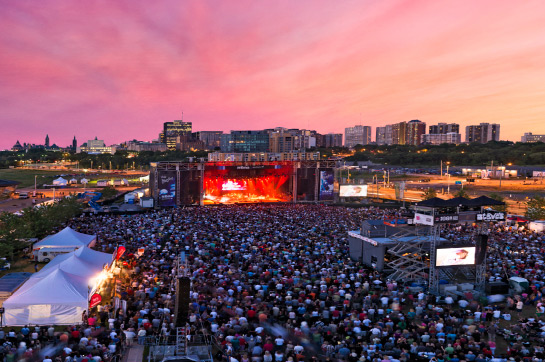 Friday, July 10 – Saturday, Sept. 12: Northern Lights @ Parliament Hill – For history buffs, politicos, or any one looking to do something a little different on a nice night, the Northern Lights sound and light show at Parliament Hill will dazzle you with over 35 million pixels and give you a little lesson in Canadian culture while you're at it.
Saturday, July 11: HOPE Volleyball Summerfest – This yearly event so nicely coincides with Kate's birthday that it's not only a must-not-miss, but it's a year highlight for us all. Hundreds of beach volleyball teams, great jams blasting, a well stocked beer tent and an excuse to spend the entire day on the beach with your best buds. If that doesn't sound perfect, it's all for charity, too.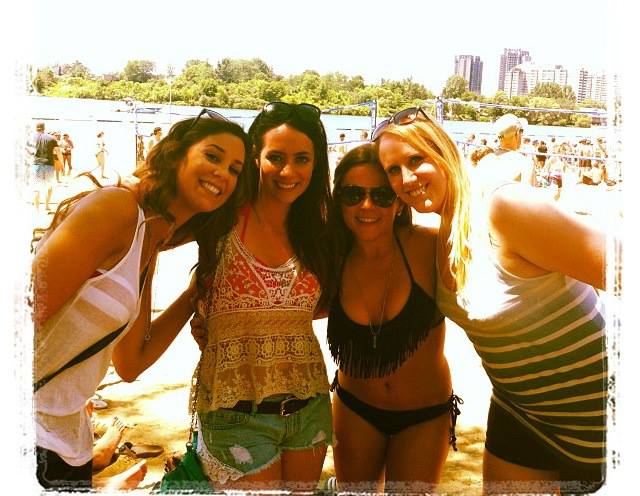 Thursday July 31 – Aug 3: Ottawa Busker Festival – Every time I visit another city that has a marketplace, it quickly becomes my favourite place to visit. And then, I remember that: I LIVE in a city that is home to one of Canada's largest public markets. New appreciation for Ottawa's Byward Market is brought around each year by the annual Ottawa Busker Festival. All it takes is someone eating flaming torches for me to be sold that yep, I live in a pretty cool city where these things happen on the street—FOR FREE.
What's your favourite July event?? Leave us a comment below.