Last month, once again Ottawa hit the headlines after being the (unwilling) recipient of "the most boring city in Canada" award. The Boring Awards, created by a group of filmmakers who have filmed a documentary on Boredom, are based in Toronto and were looking to create buzz about their new film.
Time and time again, we nuts have tackled this less than stellar reputation, showing our readers just how much fun Ottawa can be. And I'm here to do it again. While Ottawa may be regarded as a boring, government town, I can say with dead certainty that if you take the time to explore it, Ottawa has so much more to offer than Parliament. June is an especially exciting month in the Nation's Capital, filled with festivals for just about everyone. Read on for some of the upcoming events that will certainly keep you entertained!
West Fest (June 6-9)
Cost: Free
"4 days of music, art & life." Ottawa's 10th installment of this fun-filled festival in one of Ottawa's most coveted neighborhoods is always a hit. Filling 14 blocks with 100,000 people over 4 days, West Fest seeks to showcase Canadian artists of all genres, from live music, contemporary dance, visual, media and performance art, buskers and street performers, and much more. Local businesses offer special sales and promotions and admission is free!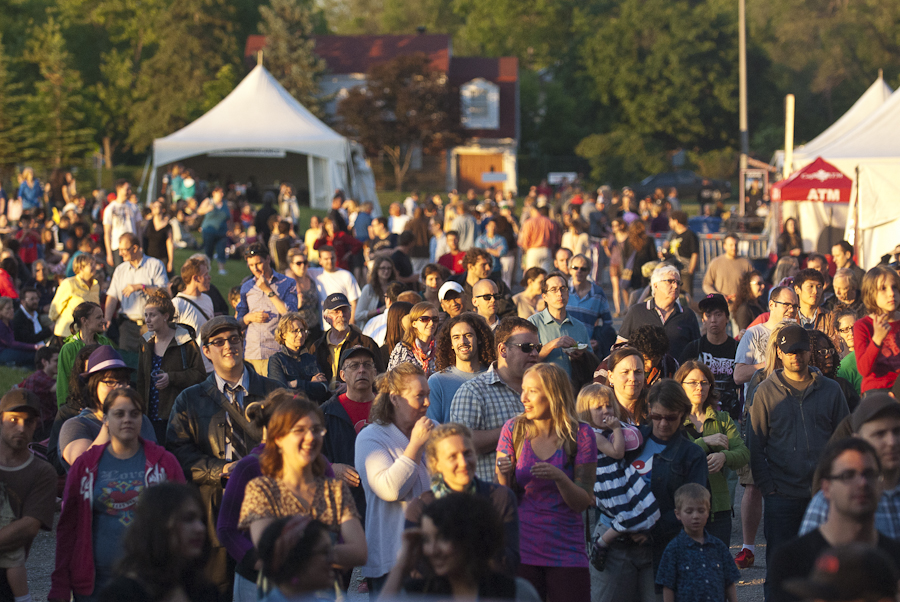 Carivibe Beach Fest (June 15)
Cost: $12 for adults
"Carivibe is an annual celebration of Caribbean culture in the Nation's Capital." Held at Petrie Island in Orleans, Carivibe has become the largest celebration of Caribbean culture in the region. An all-day outdoor event for all ages, Carivibe offers something for everyone, including over 11 hours of live music and dance performances as well as a variety of Caribbean cuisine.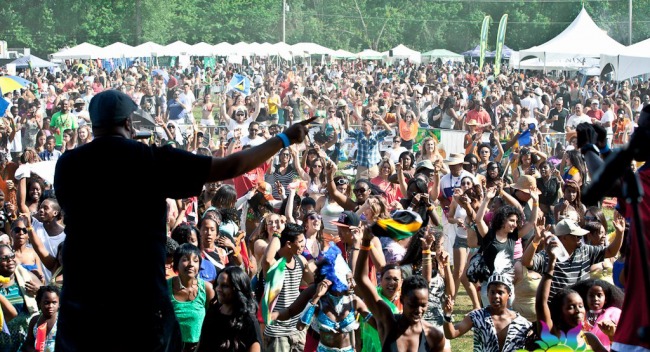 Rib Fest (June 19-23)
Cost: Free
"Sticky social – Sparks Street hosts their annual chicken & rib cook-off." Once a year, as you approach Sparks Street outdoor mall, your mouth will instantly begin to water. Over 15 ribbers from across Canada and the United States set up shop for this 5 day festival, competing for the titles of Best Ribs, Best Chicken and Best Sauce. A favourite of the Ottawa nuts, this festival is never a disappointment. The only problem is trying to decide which vendor to go to…or how you feel after you've tried them all.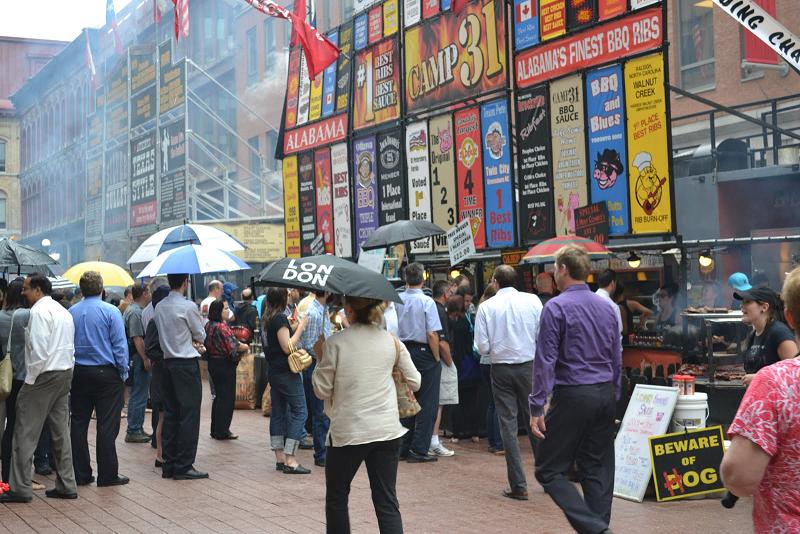 Fringe Fest (June 20-30)
Cost: Varies
"A fringe festival is a forum that unites artists and audiences in a fun, exploratory environment." After 17 years, Ottawa's Fringe Festival has seen continued success and growth. With various venues hosting a wide array of artists, this festival allows artists to showcase their talent in a non-censored environment and promotes accessibility of art within the community. It's licensed venue in the Courtyard at the corner of Daly and Waller offers nightly entertainment.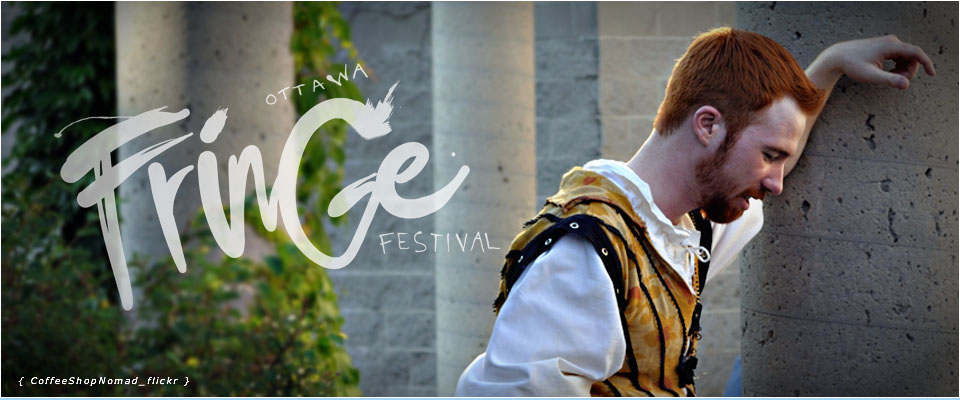 Jazz Fest (June 20-July1)
Cost: Varies
"The festival celebrates jazz in its broadest sense, with musicians reflecting an expansive cross-section of the genre's history and influences." Last year, I was lucky enough to frequent Jazz Fest to see the Minkus Big Band and it was a lovely evening that I hope to replicate this year. Even if you aren't the biggest jazz-fanatic, Jazz Fest is still worth checking out. With big name performers like Willie Nelson and Macy Gray gracing this year's lineup, an evening outdoors filled with soulful music, food and drinks is always worthwhile. Bring your lawn chair and enjoy this event in the heart of downtown at Confederation Park.

VegYoga Fest (June 22-23)
Cost: Donation
"Vegan diets and yoga are two of the fastest growing and most widely embraced healthy lifestyle movements in North America, and Ottawa is no exception." Ottawa's fifth annual Veg Fest is partnering with the first installment of Yoga Fest to create a Festival for vegetarians, vegans, veg-curious and yogis alike. This festival will include speakers and demonstrations as well as local vendors who offer products and services of interest to Ottawa's vegetarian and yoga communities. Held at St. Paul's University on Main Street, this weekend is sure to leave you feeling balanced and zen-like.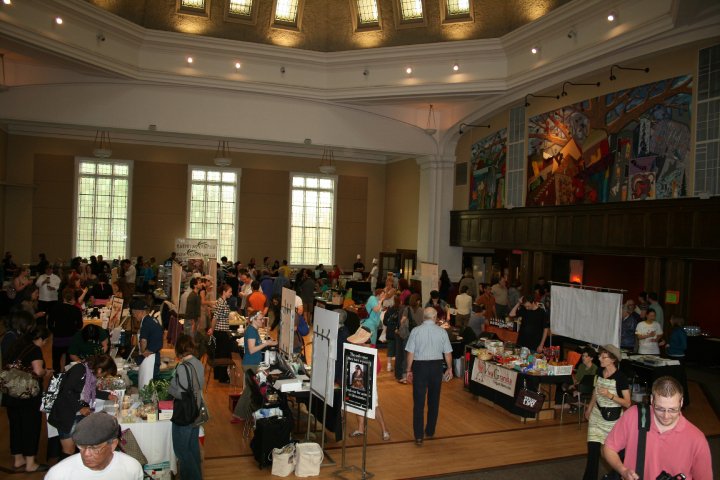 Oyster Fest (June 30)
Cost: Varies
"2012 saw near 2000 urban oyster lovers gather for great music, food, and an epic oyster battle. Things went off without a hitch – heck there were even fire breathers on the rooftops. It was an awesome day of oystering." Another favourite of us Ottawa nuts, Oyster Fest is a fun afternoon and evening filled with delicious Whalesbone Oysters, Sailor Jerry snow-cones and live music and performances. Never tried an oyster? Do what I did, and make your first time one to remember at Oysterfest!

If these events are what make Ottawa a bore, than I guess I'll happily live with my boredom… See you at the fests, nuts!