"Charm is a product of the unexpected."
When Cuban literary figure and political hero, José Marti penned these words, he captured exactly what lives within the Cuban spirit, a spirit that I beleive is often missed by travellers.
When I planned to go to Cuba, the reviews I received from previous Cuba-goers were less than enthusiastic. Aside from the vast, white sandy beaches and crystal waters, everyone seemed to have their two-cents of negativity to contribute. Despite the criticisms, I pressed on to book a trip for two.
After spending a week there, which I'll admit is hardly enough time to explore even one city, I noticed where the masses may have drawn their conclusions from but was not blind to the beauty they may also have missed. So, not to suggest that I am a Cuba guru, but in visiting with an open heart and open mind, I garnered a few  experiences that can translate into suggestions for those of you who may be taking a trek down south over the next few winter months: a guide to surviving, enjoying and thriving in Cuba.
1. To all-inclusive or to not all-inclusive: I've been on a few all-inclusive vacations and I think it's safe to say that after day three, the endless parade of food, drink and sunshine tires. That is probably why some travel groups are now beginning to offer dual packages: a hybrid vacation partially consistent of an all-inclusive vacation and a few days of travel on your own. For me, this was a perfect combination; allowing a few days to explore Havana and then a few days of beachside relaxation in Varadero. Check out Nolitours for more information on this kind of vacation and what I think is a unique way to experience two sides of Cuba.
2. Havana is a must: Though the positive reviews were few and far between, Havana managed to garner a resounding positive note from travellers, which is why my two-part trip included an extended stay in Havana. If you haven't broken up your all-inclusive trip to Cuba to include a two-part vacation, at least take a day trip to Havana, specifically Habana Vieja. One of my favorite spots in Habana Vieja was La Plaza de Catedral. As the name suggests, Cathedral San Cristobal is the pinnacle of this cobblestone square. Rife with tourist traps, the square maintains a beautiful display of colonial architecture and is home to the best cup of coffee (café con leche) on the northwest side of the plaza in Casa de los Marqueses.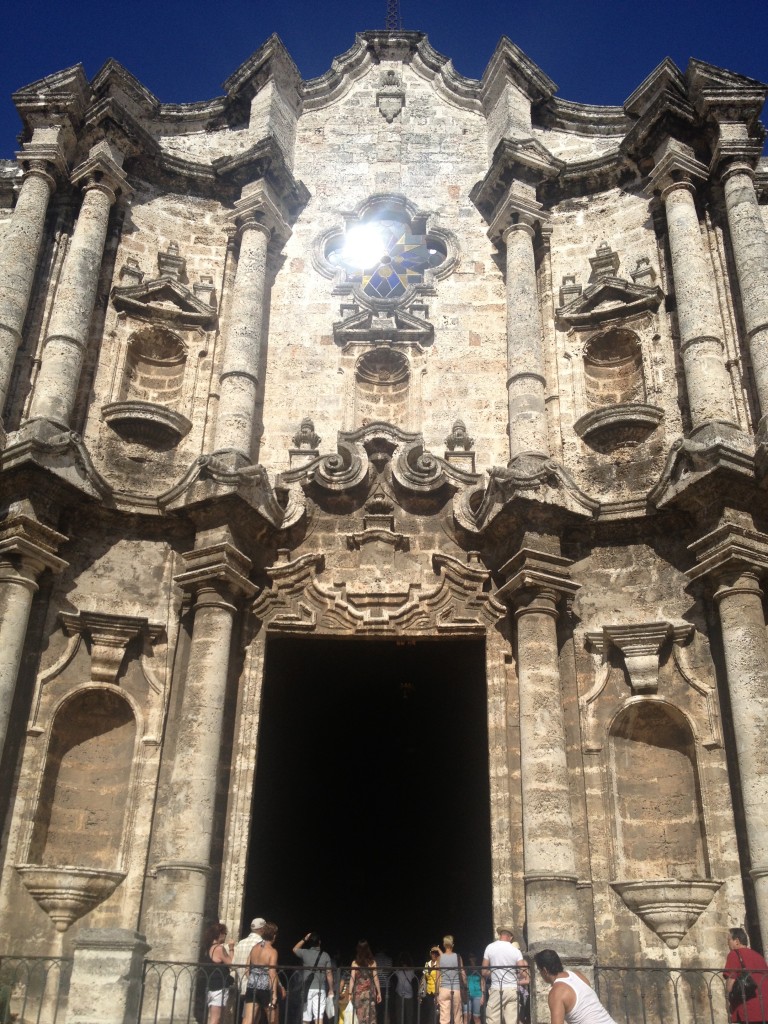 3. The food is (often) terrible: I will attest that this statement is true about 80% of the time in Havana. However, if you really want to feel like you're part of the culture and dare to eat like a local, one restaurant in Havana is certainly worth seeking out. Los Nardos, located across from El Capitolio, boasts some of the best food I experienced while in Cuba. Try the house specialty chickpea dish and expect portions to be larger than any North American sized dish.  I left with a full tummy and was very happy with the service and quality of food, not to mention an impressive wine list. Another food to seek out is the Churrito(Churros): a fried dough-pastry  found at street vendors located throughout Havana, similar in taste and texture to the commonplace Canadian beaver tail.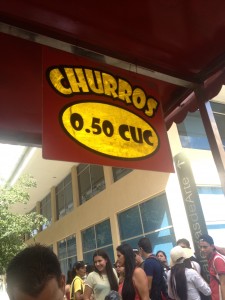 4. Tour in an Oldsmobile: If you are the type to take a guided bus tour through a newly landed upon city, this is the ultimate way to get it done. Rent for an hour (or even six) and have a local guide take you through Havana all the way to the national parks and even to Hemingway's house and haunts (this is included in the six hour tour). The guides are incredibly knowledgeable and will be happy to make a pit stop on a dime, the perks of a more personalized tour. Plus, the automotive sentimentality is reason enough to visit Cuba: the greatest living car museum in the world.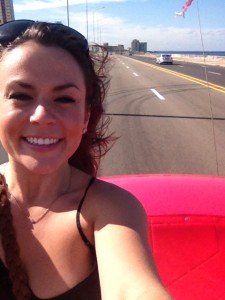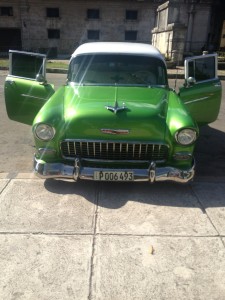 5. Tipping is a way of life: It will come as no surprise that Cuba is a country that thrives on tourism. And coupled with tourism is the system of gratuity. Be prepared that every hand you come in contact with will be yearning for an extra peso or two and for that reason, excursions, day trips, taxi rides and dinners off the resort can rack up quite the tally.
6. Do spend some time on the beach: It's true, the beaches in Varadero are stunning. Just like every traveller will tell you, the sand is blindingly white, the water is turquoise and clear and, if you are fortunate enough to have sun shining down on your vacation, this will likely be a glimpse into paradise (especially if you're visiting from a country that experiences 30 below on the regular). So take the time in your vacation to find at least one day to soak up the sun and dive into the waves.
7. Avoid Gypsy taxis: I had the unfortunate experience of travelling in one of these cars and although the experience didn't turn out as horribly as I had imagined, I would  be more than happy to never have experienced it at all. These Gypsy taxis are unmarked cars, usually very beat up and tend to hang out around tourist traps or late night "discos".  To avoid uttering the words, " We are jumping out at the next light" to your backseat co-passenger, opt for a Cuba taxi and take the safe route home.
 8. Stray from the tourist path: Los Obispos is a strip that stretches North to South, cutting directly through central Havana. If you walk from the city centre, north bound, you will find yourself amongst boutique shops, street merchants, artists and small cafés. If, however, you walk southbound you will be privy to an eye-opening experience where the line between the middle class and the impoverished becomes crystal clear. This may not be the holiday "sight-seeing" you had planned on, but it will make you grateful for everything that you have. Tip: bring any old toys or jewelry with you to give as gifts to the locals who literally have nothing… and bring a smile to someone's face, if at least for a day.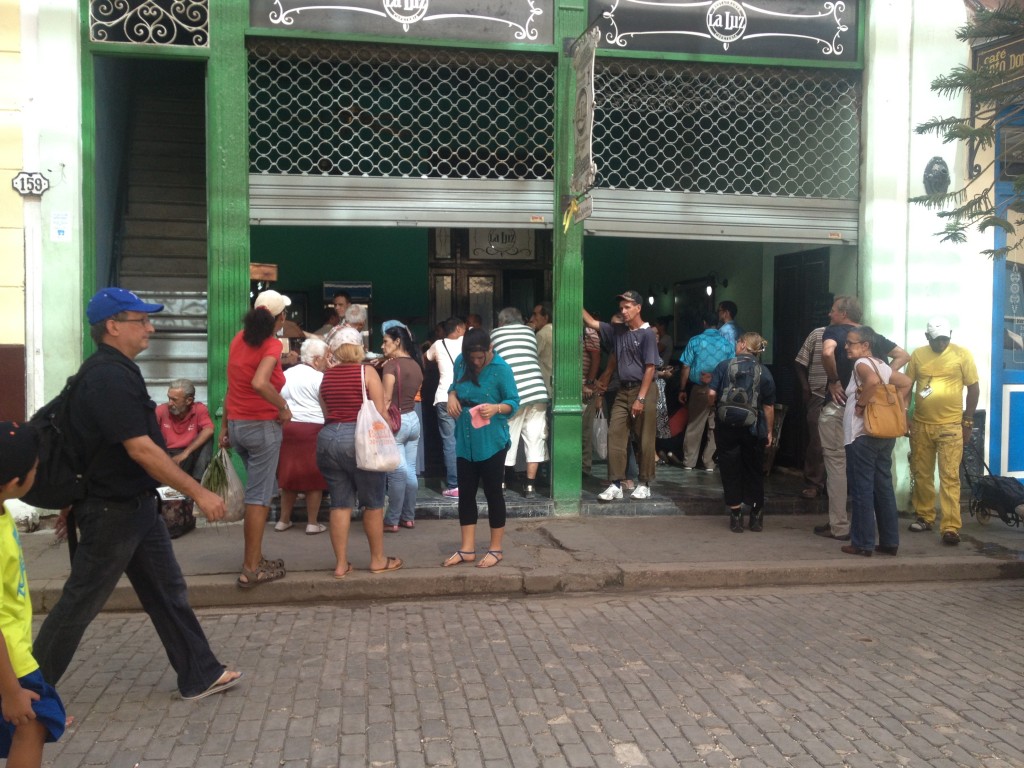 And although this list is not as comprehensive as I would like it to be, it is a good turning point for anyone who has been warned about Cuba. This list, coupled with an open mind and remembering, of course, that charm is a product of the unexpected.