It's no secret that we love our animals around here. As cherished members of our family, we tend to spoil our furry pals throughout the year, so why should Christmas be any different? Read on for gift ideas that are sure to gain you lots of cuddles over the holidays (unless you own my cat, Jasper, who only gives 1 cuddle per week at 3 a.m.)
For your loving Pup
1. Personalized Dog Hoodie: It's no shock that we're obsessed with Beyoncé around here, so you can't be surprised that this is my top pick for dog couture. Available in a variety colours, your dog will definitely be the most on-point pooch at the park.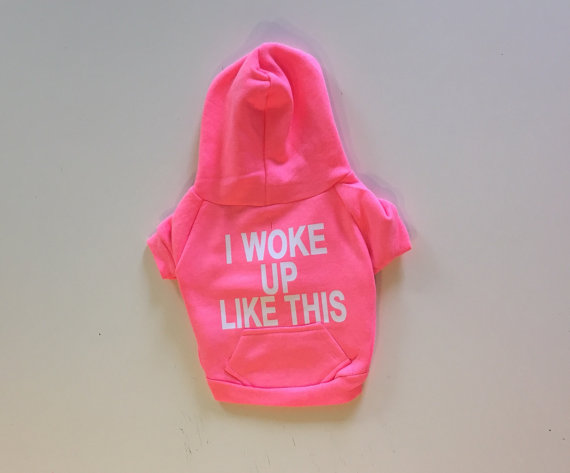 2. Busy Buddy Jack: This awesome product keeps Winston busy for HOURS. The durable nylon and rubber jack holds natural rawhide discs in the centre and encourages dogs to bite, chew and twist the toy to get to the treat in the centre.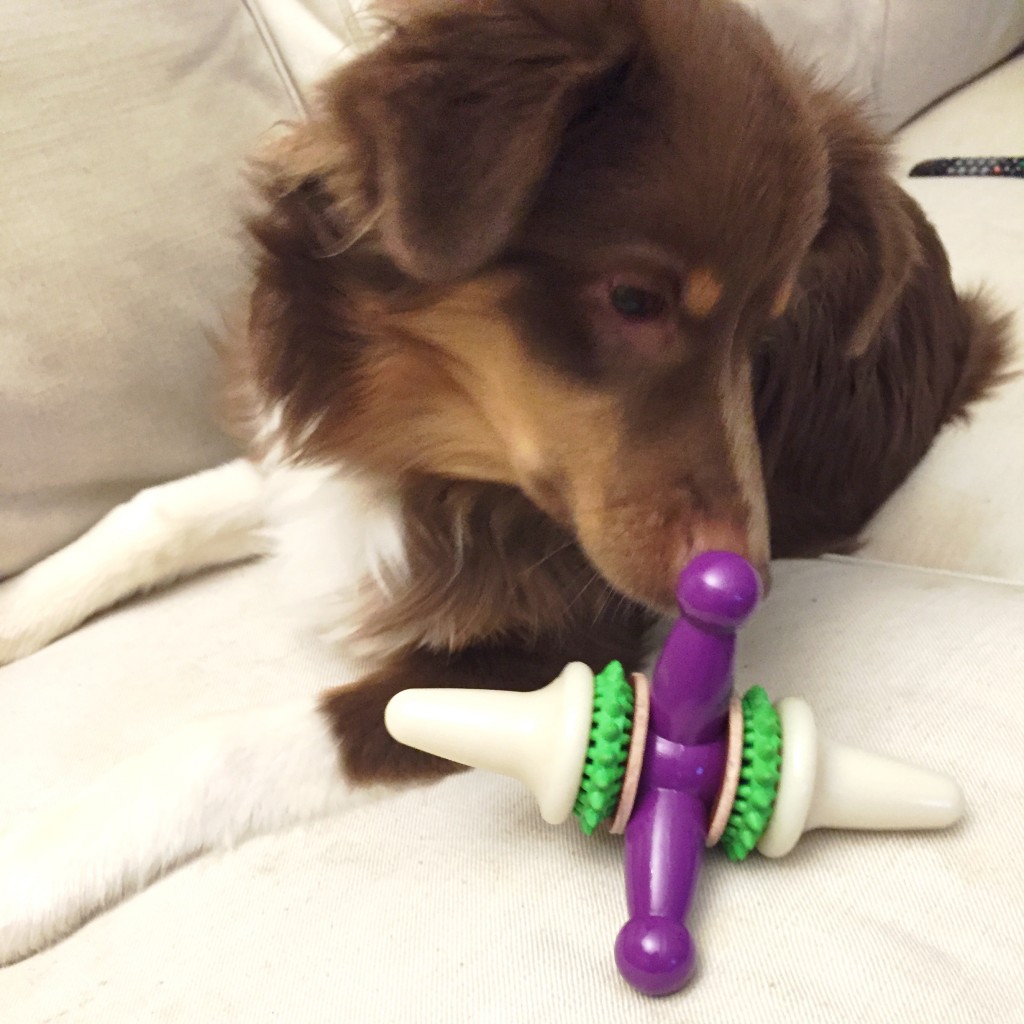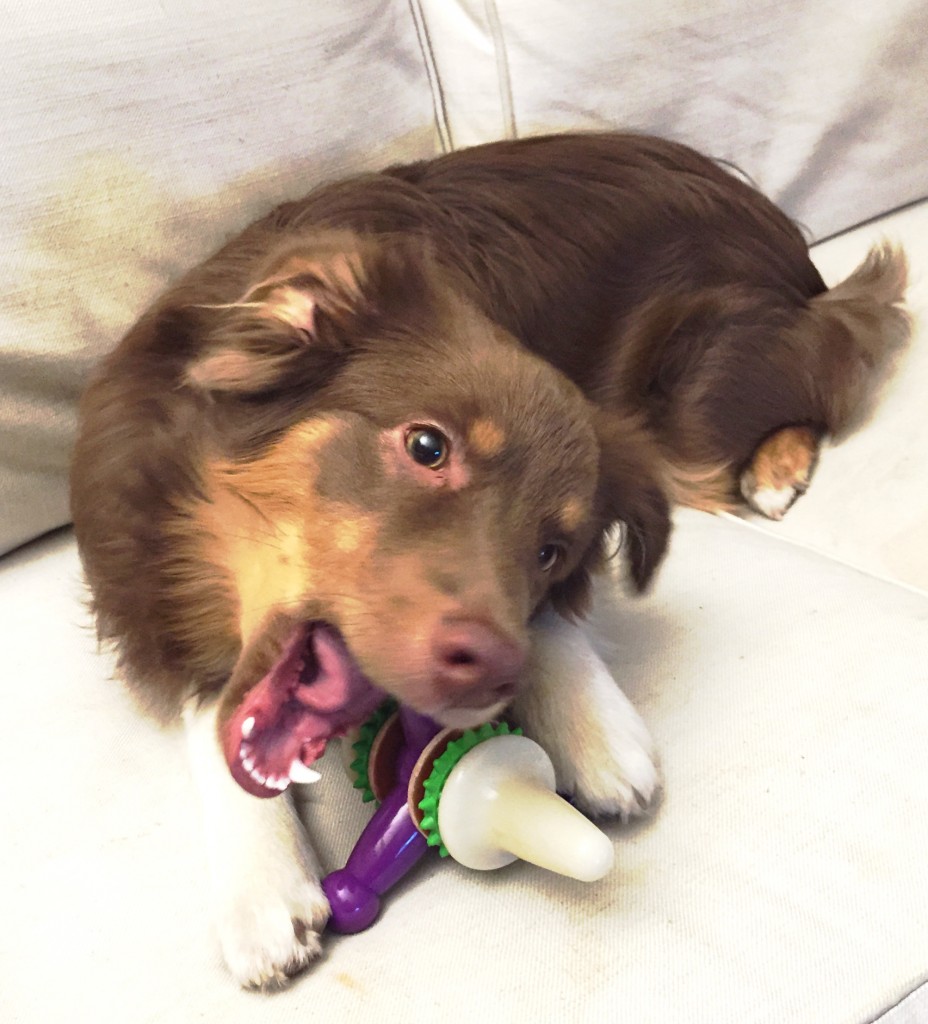 3. Nite Ize LED Light: Remember how the sun used to stay out until 9 p.m. and walks were so carefree? Those days are gone. Now that the sun sets at 4:30, both of Winston's evening walks are done in the dark. This light clips on to his collar and has made our walks so much better! When on leash, it stays on Winston's back and makes us visible to cars and other pedestrians. When off leash, it falls to the front of his neck lighting up the ground in front of him and making it easy for me to see him running around at the park. We got ours at Home Depot!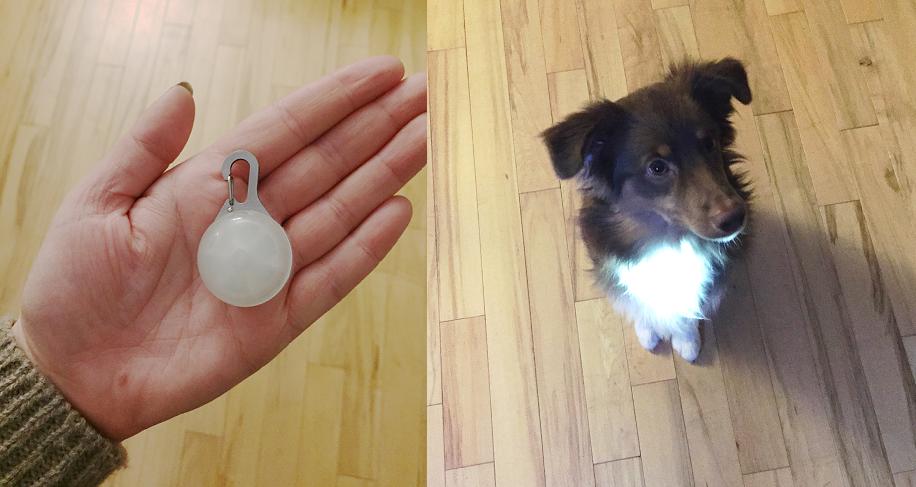 4.  Indigo Triple Chews: We often talk about taking good care of ourselves by trying to eat healthy foods and the same goes for our pups! These long-lasting chews are made from potato, chicken and blueberries and Winston goes bananas for them. They also help to safely remove plaque and prevent tartar build-up, which makes me feel like a good mom.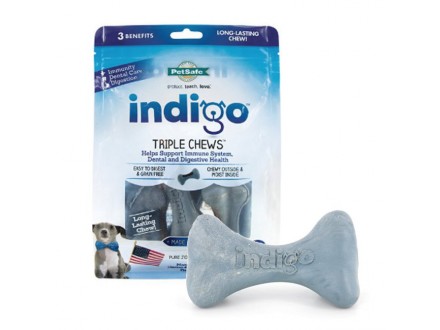 For your awesome (or in my case, angry) Cat
1. Cat House: While this may not be the most attractive thing in my living room, Jasper loves this cat house and I can't see ever parting with it. He spends his afternoons lounging in and on it and of course, does a lot of re-decorating (scratching). Luckily, he focuses his attention here and leaves our furniture alone!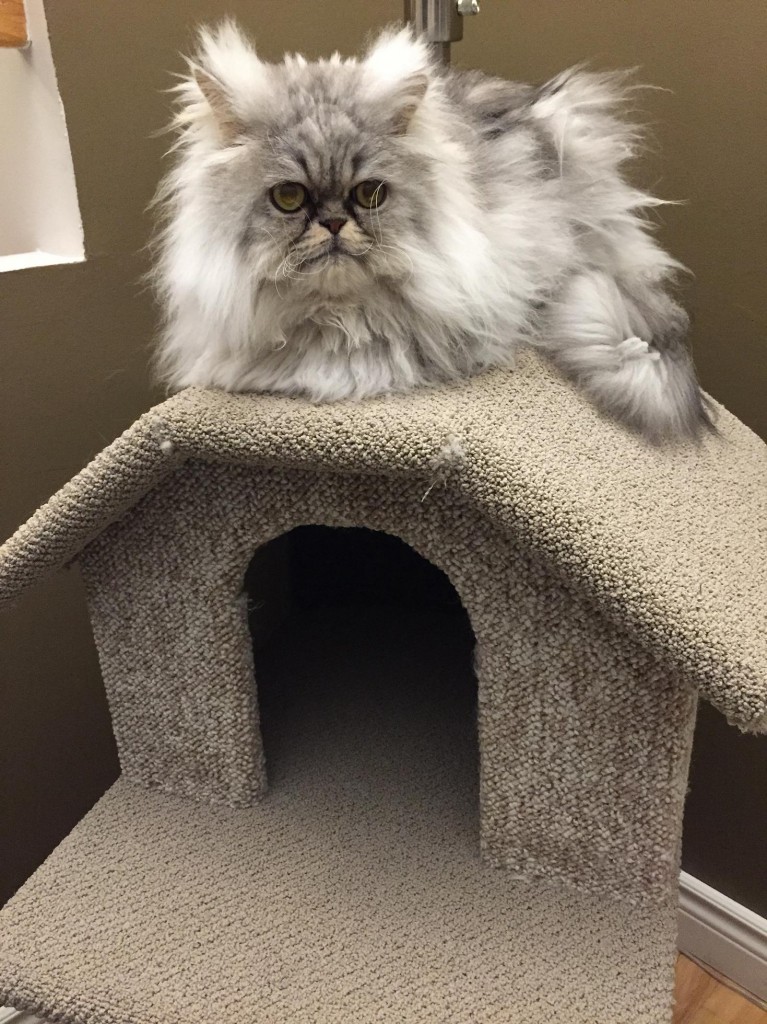 2. FroliCat BOLT: This toy is AWESOME. This automated toy projects a laser in random patterns and encourages your cat to go crazy and have a great time chasing and batting the mysterious little red dot. It's great because you can either hold it in your hand or leave it on a surface for hands-free play. Plus, the timer automatically shuts off after 15 minutes, so you don't have to worry about your cat going insane for hours.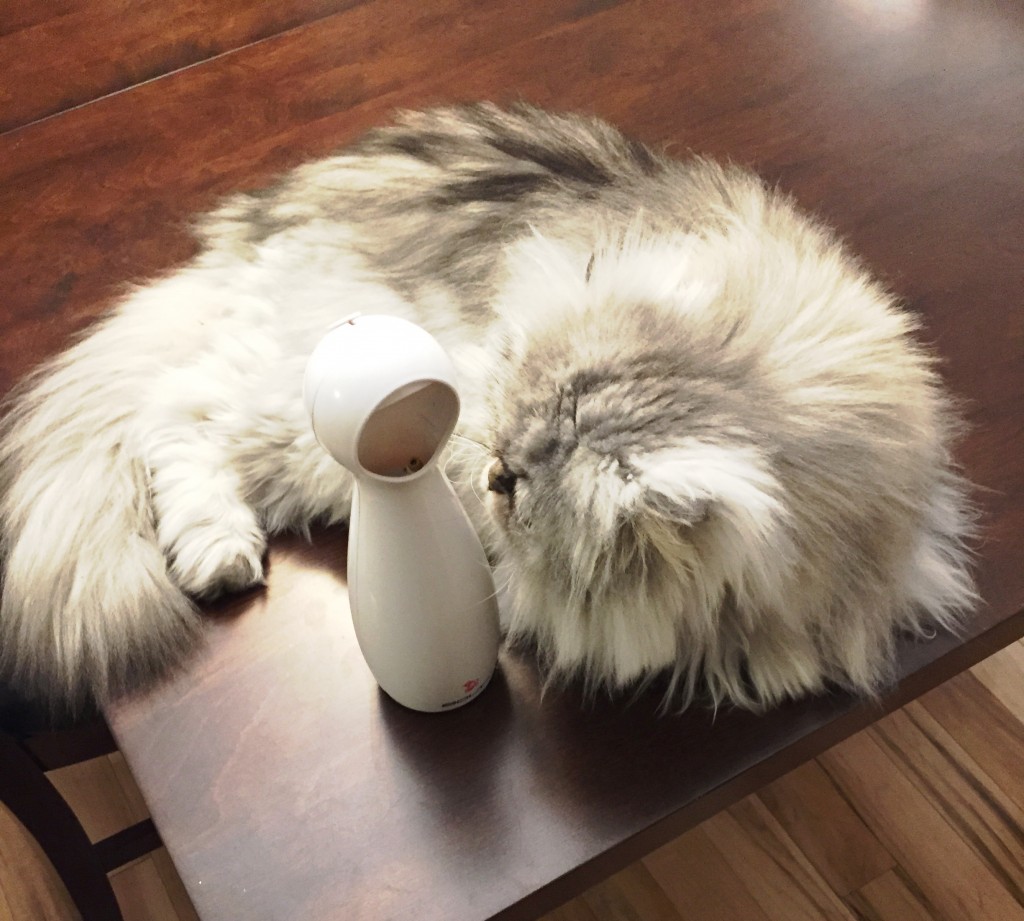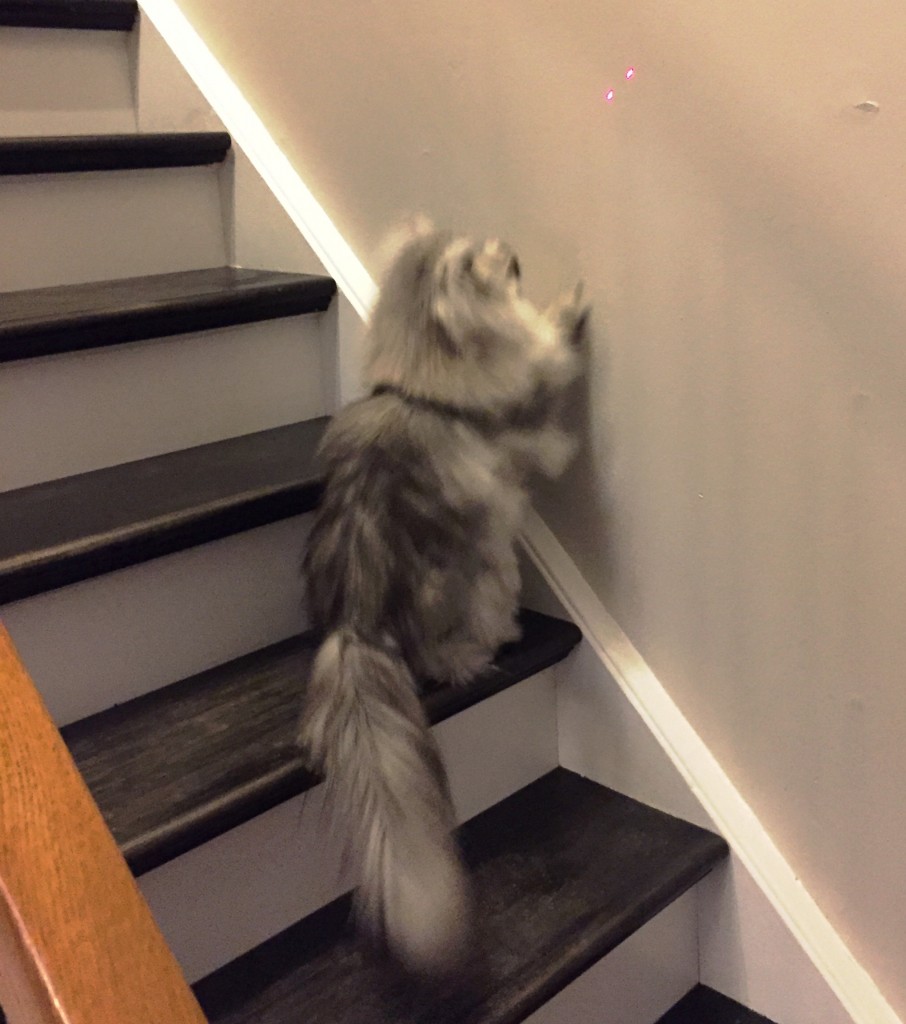 3. Gourmet Crunch Treats: These are Jasper's favourite treats. They're small and contain only a few calories each, so I don't feel guilty about giving them to him! He willingly comes near me when I pull out the bag, so they must be good.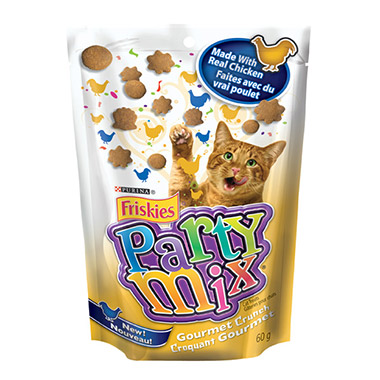 4. Fun Kitty Egg-Cersizer: This egg-shaped toy can be filled with either treats or your cat's meal and encourages them to work for their snacks! It makes playtime more fun and can encourage weight-loss, if that's a concern for your feline friend. It's adjustable so you can increase or decrease the challenge for your cat!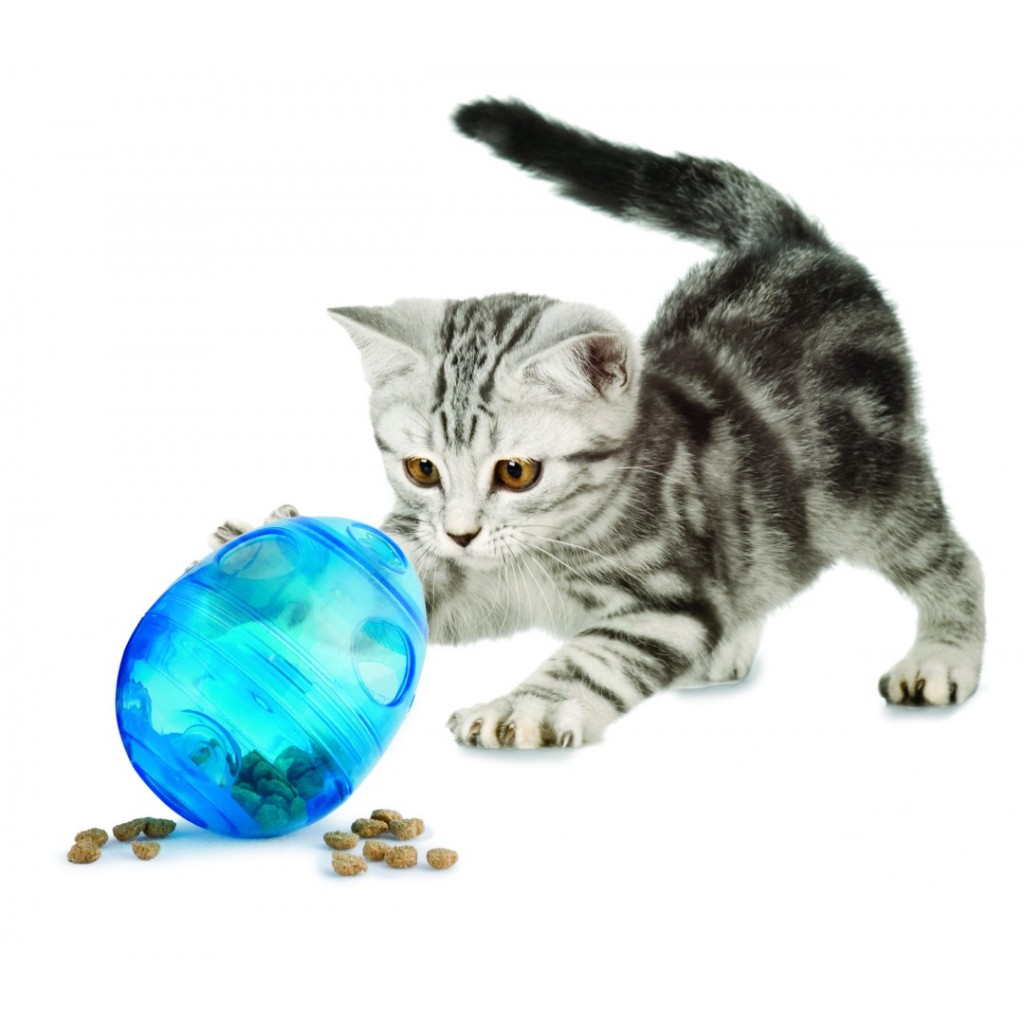 Thanks to Petsafe Canada, we're pleased to bring your our latest giveaway that will help one reader spoil their furbabies this Christmas! Petsafe is generously giving away a gift-pack filled with some of the products I've mentioned above, along with others that are sure to keep your pets happy through the Holidays.
Here's how to enter:
1. Leave a comment on this post with your name and your pet's name (because really, he/she will benefit most!)
2. Like and follow us on social media and share this blog post on Facebook, Twitter and Instagram for extra entries using the hashtag #nutsforfurbabies
The more shares, the more entries you will have! But, if you don't have social media on all three platforms, don't worry – it only takes one entry to win!
3. We will be accepting entries and social media shares until 11:30 p.m. on Monday December 8, 2014. The winner will be announced next week. Good luck, nuts!
Thank you PetSafe Canada!