Is it just me or has summer been a whirlwind? Somehow, we're already half way through the best month of the year and we've been busy enjoying everything that Ottawa has to offer in July (and celebrating the birth of one of our own – Happy Birthday Kate!)
With every new season, I seem to inherit new beauty products that quickly become staples. Read on for the things I'm currently loving and that I've added into my regular routine.
MAC Mineralize Skinfinish Natural Powder
I was previously using a powder that had a built in foundation, but I found it was too much coverage for me and slightly drying on my skin. Summer is all about a more dewy, natural finish so I was on the hunt to switch things up. Now I'm using a cream foundation with built in SPF and setting it with a mineralized powder. While the powder still offers a medium coverage, by just lightly sweeping it over my foundation, it gives a smooth, matte finish without being too heavy. I've gotten a ton of compliments since I've been using it and a few of my friends have picked it up as well. I'm confident that this product will follow me through the seasons!
As a former Body Shop Babe (yes, I worked there for years) there are a few of their products that I am hopelessly devoted to. These shimmer waves double as a bronzer and eye shadow. I'm a bit too pale to use a shimmery bronzer during the winter, so I usually start incorporating the darker pallet into my daily routine once the days start getting longer. At the moment, I turn to it everyday to highlight the places on my face where the sun would naturally hit (cheeks, temples, forehead and bridge of my nose).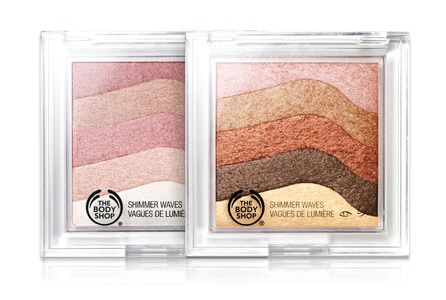 I bought this nail polish last year and it somehow snuck its way to the back row of my polish shelf (ahem, 1 of 2 polish shelves – I may or may not have an addiction). This year, upon re-discovering it after a purge, it has become one of my go-to's. It's one of those colours that looks different in different types of light. Sometimes it looks like a deep pink and other times it looks a bit more orangey-red. Either way, I've been getting tons of compliments every time I wear it, so it's quickly become a summer staple.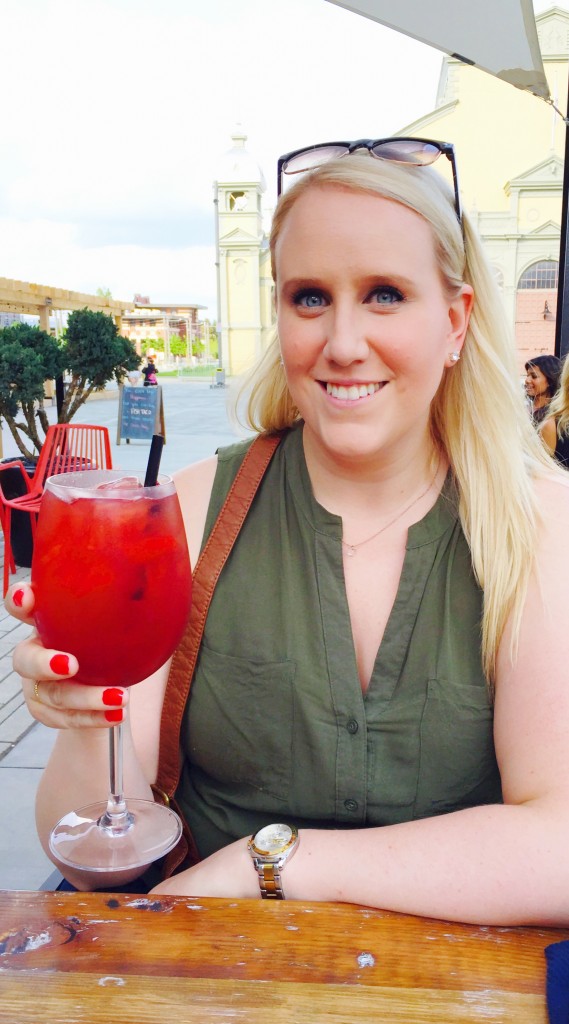 Bumble and Bumble Prêt à Powder
Dry shampoos have always been a bit of a struggle for me and I've never been able to find the perfect fit. I was introduced to this product just before the weather started getting hot and I am so thankful. Not only does it absorb oil and make your hair look fresh, but it also volumizes and adds texture when styling. I use it most frequently when I don't want to wash my hair, but also don't want to look like I'm sporting a greasy pony tail. It works so well when creating up-dos and it's also great for touch ups after a workout. The mini size has been added to my purse in case the heat gets the best of me while I'm on the go!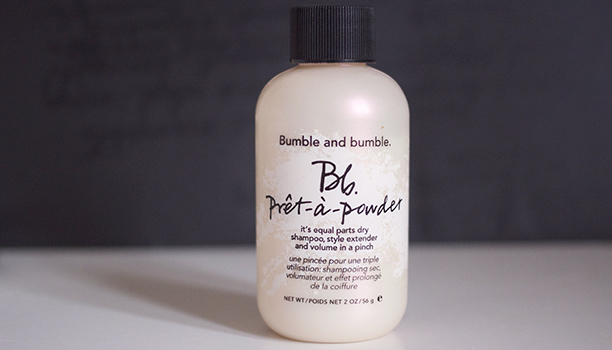 P.S. Last summer's staples are still in the regular rotation as well. Check them out here.