Guess who's back? Back again. Meghan's beauty buys are back. Tell a friend. 
It's been some time since my last beauty buys post… you've gotta give a girl some time to save up! In all honesty, I feel like I'm in a really good spot, makeup wise. I've got my go-tos and I'm so happy with them that I've just been hitting "re-order" when necessary. However, never one to miss a good sale, I hit up the Sephora VIB Rouge 20% off event and here's what I'm loving…
1. BECCA Shimmering Skin Perfector – Becca X Jaclyn Hill in Champagne Pop
Remember when contouring took over? Well this year, highlighting did the same thing. People have been strobing instead of contouring. Honestly, I was a little bit apprehensive. I was thinking back to my high school days when shimmery bronzer was all-the-rage… it wasn't pretty. All that to say, I became sold on picking up a good highlighter after watching countless make up artists that I love use them in amazing looks. I picked up this cult-favourite by BECCA and started using it while I was away last week. Needless to say, the compliments I've received on my "glow" have definitely sold me on using highlighter on the regular.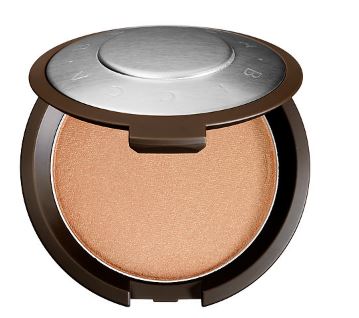 2. FRESH Seaberry Moisturizing Oil
I am majorly into the online shopping scene; three clicks and things show up at my door? Yes please. The majority of my Sephora shopping happens online, however, there is something special about going in-store. A while back, I visited the skin care department and one of their staff sent me home with some mini samples, one of which was the FRESH Seaberry Moisturizing Oil. I loved it then, but the price tag swayed me from picking up the full-size version. I was lucky enough to get a small bottle as a gift-with-purchase recently and honestly, I'm sold. With a long, dry winter ahead, I trust that this oil will help keep my skin feeling baby smooth. If you can try it, I highly recommend it!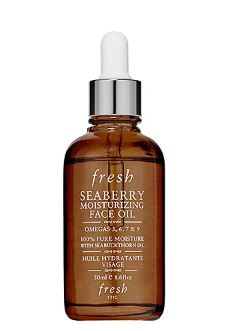 3. Sephora Collection Vessel Canister Brush Set
I was gifted these brushes and I absolutely LOVE them. There's something about pretty brushes that make the application process so much more fun. I love the fluffy texture of the bristles and they have been super easy to clean, which I appreciate. I have actually asked for another set of these brushes for Christmas (hi, Mom!) to round out my collection.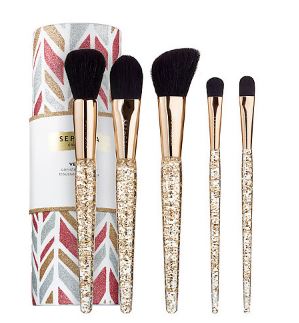 Check out my previous beauty buys here:
Banner image via 1.