I've always loved makeup and love experimenting with different products, techniques and trends. In fact, when I was in high school, one part of my job while working at The Body Shop was doing makeovers and makeup for special occasions. Luckily, I had a beauty guru as my manager and she taught me the ins and outs of how to do flattering makeup on everyone. Now that I'm older, I often think back and find it completely insane that at 16 I was responsible for wedding day makeup, for brides, on the most important day of their lives. but I never got a complaint (thank GOD).
Even though it's been more than 10 years (I'm crying as I type this) since I started working there, my love for makeup has not changed. My youtube history is filled with watched tutorials, my instagram feed is loaded with the work of amazing makeup artists and my wallet is significantly lighter any time I visit MAC or Sephora. For me, it's fascinating and fun. But I do understand when people think makeup is overwhelming. There's so much available and it's hard to narrow down what products to rely on, what techniques to use, what trends to adopt and what trends to avoid.
While I think I've always done a decent job with my make up, lately, I've been getting a ton of compliments (Kate actually told me that I was looking the most babely she'd ever seen me last week – thanks boo). This made me think about the changes I had made over the past six months and what wisdom I could pass on from first-hand experience. So, without ado, my makeup mantra for the new year (and hopefully beyond).
1. Let the Experts do their thing/find what works for you
I'm all for doing online research when you're considering a new product, especially when it comes with a hefty price tag, as many cosmetic products do. But, I also like to keep in mind that beauty bloggers and youtubers often know what works best for themselves and that their opinions may be biased and/or sponsored*. What I find to be the most helpful when looking for good products is actually going into the store and talking with a sales associate who knows the ins and outs of the products themselves. A good makeup artist/sales associate will spend the time to navigate through the countless choices to find the right product for you because they not only know what they use, but what products work best to target specific issues. For example, I have dry skin and was using the wrong type of foundation and powder for years until I actually spent some time chatting about my specific issues. I was finally lead to what I currently use and am super happy with. Also, you don't have to buy the first thing recommended. Ask to see some options, have them try them on you and then go with what works best.
*I am open and honest about sponsorship and collaborations with brands on this site. I only blog about products I've used and enjoyed.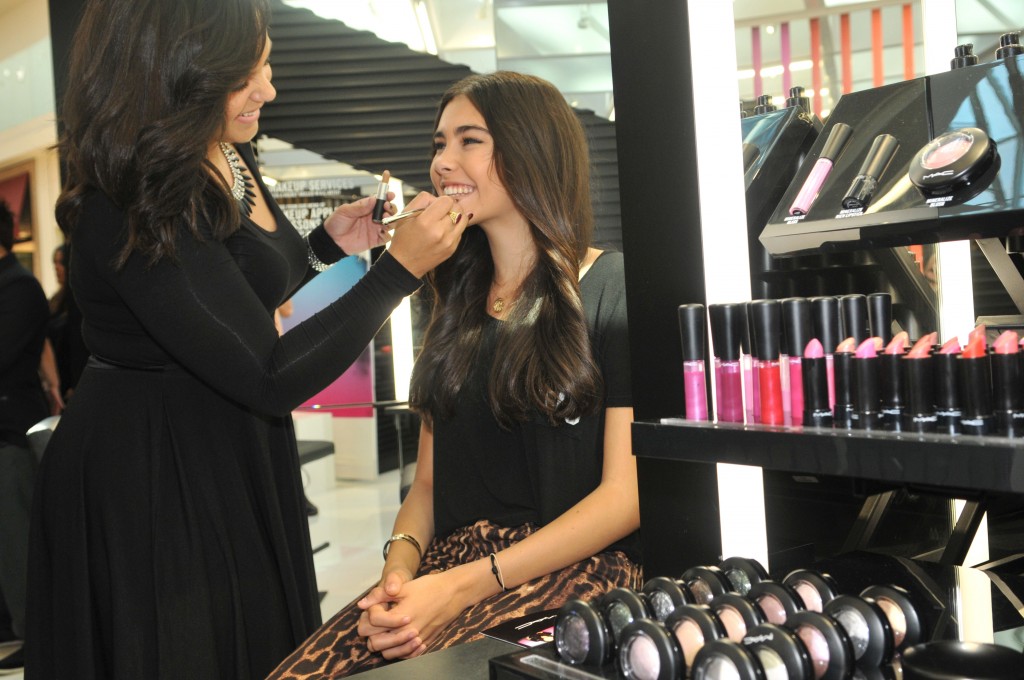 2. Make an effort to learn when to splurge and when to save
Sensible Meghan, reporting for duty and keeping her wallet closed… *walks by Sephora and spends entire savings account*
Sigh. Any beauty lover out there will understand this struggle. But the thing is, there are a TON of really great, inexpensive products out there too. One of my favourite concealers retails for under $8*. Ultimately, it really depends on the product and why you want it. My favourite lipstick that I wear almost every day is $20, which I can justify because it's amazing and I wear it regularly, but the fuschia lipstick I wear a couple of times each summer costs less than half that. If I'm going to be using something every day, I generally don't mind paying a bit more for good quality. For example, I need a foundation that will last all day, not dry out my skin and contain an SPF. What I use costs $39, but that's ok with me, because a number of $10-15 drugstore brands I tried just didn't work for me and/or didn't contain all of the elements I was looking for. Another exmaple? The NAKED eyeshadow palettes are pricey, but the colour lasts longer and is more pigmented than any of the less expensive eye shadows I've used. Plus, one palette can create so many different looks, so although it's expensive, it's versatile and the quality can't be touched. To me, that's worth the investment.
A great way to figure out what is worth the spend vs. save is to try smaller sizes of more expensive products to determine whether they're worth it. Sephora is a great place to pick up mini/travel sizes of products (and sometimes you can get them for free with Beauty Insider points). You should also ask sales associates if there are samples of a specific product you're eyeing that you can take home. At a minimum, you should at least have them try the product on you before you buy it. There is nothing worse than spending your hard-earned money on something that you won't enjoy or use.
*This concealer only works for me in the shade Golden Beige. I've tried others and it's not the same formula and does not apply as well. If golden beige doesn't work on your skin, skip this product!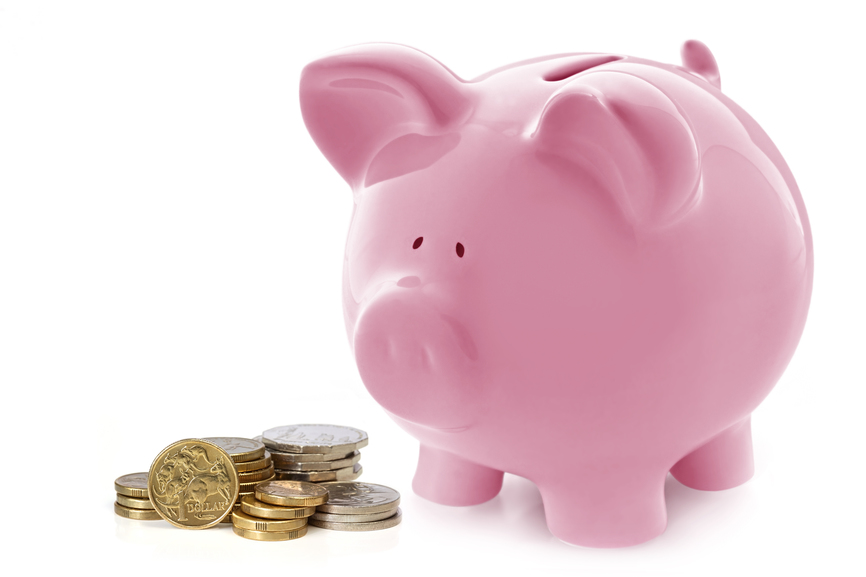 3. Contouring is cool, but a little bit goes a long way
Contouring is one of the biggest make up trends out there and while some people have spoken out against it, I am a supporter of it, but with a caveat: don't overdo it. There are contouring tutorials that confuse me because there is so much layering and blending of various products that I don't know what half of the products are actually doing. While I appreciate how beautiful the end result in some of these tutorials are, it's not realistic – I am not a Kardashian or walking a red carpet everyday (sadly) and do not need to apply that much makeup to contour and highlight my features to come to work. I started out with a simple NARS palette, which I really enjoyed. I've since moved on to the Kat Von D palette and I'm loving it, but defining my cheekbones and tops of my forehead is all I do on the daily* (and it's just a nicer, less shimmery version of what I used to do with bronzer).
*On a night out, I might contour other areas like my nose or jawline (if I feel like/have time to play around with the product a bit more), but I always keep it relatively simple.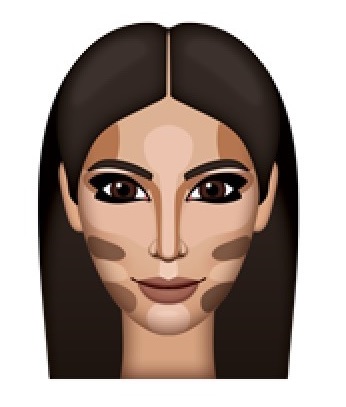 4. A Good Lip Colour Changes Everything
I have recently found a 
staple lipstick
 that I am using regularly and I love it. I've always been a "lipstick on a night out" person, but I've been having a lot of fun working them into my daytime routine as well. It's true what they say that a swipe of lipstick can make a world of difference. Plus, it's always good to have those solid few fall back products that can make you look put together in under 2 minutes…like when you sleep through the alarm. Lipstick* has officially joined the ranks of under-eye concealer and mascara for me.
*I include lipstick, lip gloss and tinted lip balm in this category. A girl needs varying ranges of moisture.
5. #browsonfleek
I only started doing anything to my eyebrows over the past few months. I always thought that because my brows were so blonde that you could barely see them that I should just leave them alone… And then eyebrows took over the beauty world. Filled in brows are on trend right now and because I started seeing it more and more, I took the plunge and decided to try it out. AND I'VE NEVER LOOKED BACK. In all honesty, I never realized how changing my eyebrows could drastically change my entire look and really help frame my face. I'm not saying you need to pluck like a maniac, invest in eyebrow extensions (yes these exist) or layer on all sorts of products, but I am just really loving that one
eyebrow pencil
has completely updated my look… plus you can say "brows on fleek" and that makes me happy.