Some people took art lessons, did karate, spent countless hours at the rink perfecting figure skating techniques, or battling in hockey games. Some did science experiments in their bedrooms, or mastered card tricks. Some won track meets, some won spelling bees.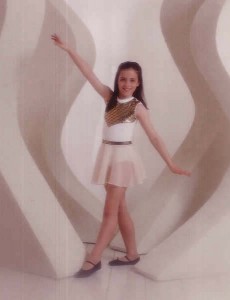 Me? I danced.
I danced a lot.
I was in the studio 5-7 times a week and when I wasn't there, I was practicing. I sped through mealtimes to make it to rehearsal. Stayed up late finishing my homework. Missed out on birthday parties for practice. Wore costumes, learned how to apply makeup, traveled the world.
My friends from dance were family. Every road trip, every competition filled with as much hard work as there was laughter. We grew up together, from pre-school ballet to advanced hip hop—participation ribbons to first overall trophies.
We got injured, we went to physio and asked the doctor only one question: how long till I can dance again?
Dance was life. Dance was the most defining characteristic of my childhood. I was a dancer. And then, all of a sudden … I wasn't.
I danced for longer than most that don't pursue a professional career. I taught lessons until my mid twenties; I competed until the end of university. But, in the dance world, if you don't go pro, or continue to teach, that's usually where it ends. And in my case, I gave up the teaching gig to focus on my journalism career, packed away my dance shoes and the only place I got to break it down was on the dancefloor after a few glasses of wine.
Then our friends at The Dailey Method Ottawa announced they'd be hosting a "Dance like Beyoncé" Workshop. I think I signed up the second I received the email. I was PUMPED. Not only was this my chance to learn some proper choreography, but a routine that was inspired by Queen Bey, herself.
If I'm being honest, though, as we waited to get into the studio and 'get in Formation', I was the teeniest bit nervous. I hadn't taken a real dance class in years. What if I'd lost my mojo?
But, as soon as teacher Emilie Phaneuf started working her magic, Bey's notes hit my ears and Meghan & I shared some laughs, I quickly remembered what it is to be a dancer. It's less about hitting every move perfectly and more about losing yourself in the music, the steps, the moment.
I know that sounds pretty eye-roll worthy, but it's true. For anyone that has tied on a pair of cleats after a long stint, sharpened their skates or dusted off their paint brush, there's something really special about rediscovering what ever it was that made your heart tick as a child or teenager.
If you spent nearly a quarter of your life doing anything—anything at all—you owe it to yourself to find time in your life to reinvest in it.
Lucky for me, and any other dancers, wanna be dancers, or straight-up Beyoncé lovers, the Bey workshops continue! From April 9-May 28, The Dailey Method Ottawa is hosting a series of workshops every Saturday from 12:30 – 1:30. Sign up for a $20 drop-in class, or register for the entire series ($15 / class). There are a FEW spaces left so act quickly by signing up online, or  by calling the studio at 613-422-3482.
No matter how coordinated you are, I guarantee you'll fall in love with Emilie, the TDM studio & the positive vibes that live there.
But, for all the former dancers out there, I promise you'll tap into a little nostalgia that will warm your heart.
For some fresh videos of the routines we learned, follow In a Nutshell on Instagram.