The holidays are here and my favourite part is celebrating them with friends. That's why I jumped at the chance to partner with Harrods to put on a special Christmas party for my girlfriends. Harrods is a brand that I've loved since I was little; I can remember listening to my grandparents talk about their travels across the pond and how much they loved visiting Harrods. When I went to Europe, you can bet that I went myself.
Every year, Harrods releases a range of luxury hampers that feature an array of first-class treats. First dispatched over a century ago, a Harrods Christmas hamper was a simple affair offering a choice of turkey, goose or ham, plus tea, a bottle of port and a pound each of butter and tobacco. Today, culinary experts put together seasonal hampers, tracking down the finest ingredients to design hampers filled with quality foods that impress the discerning tastes of their global customers (us included!)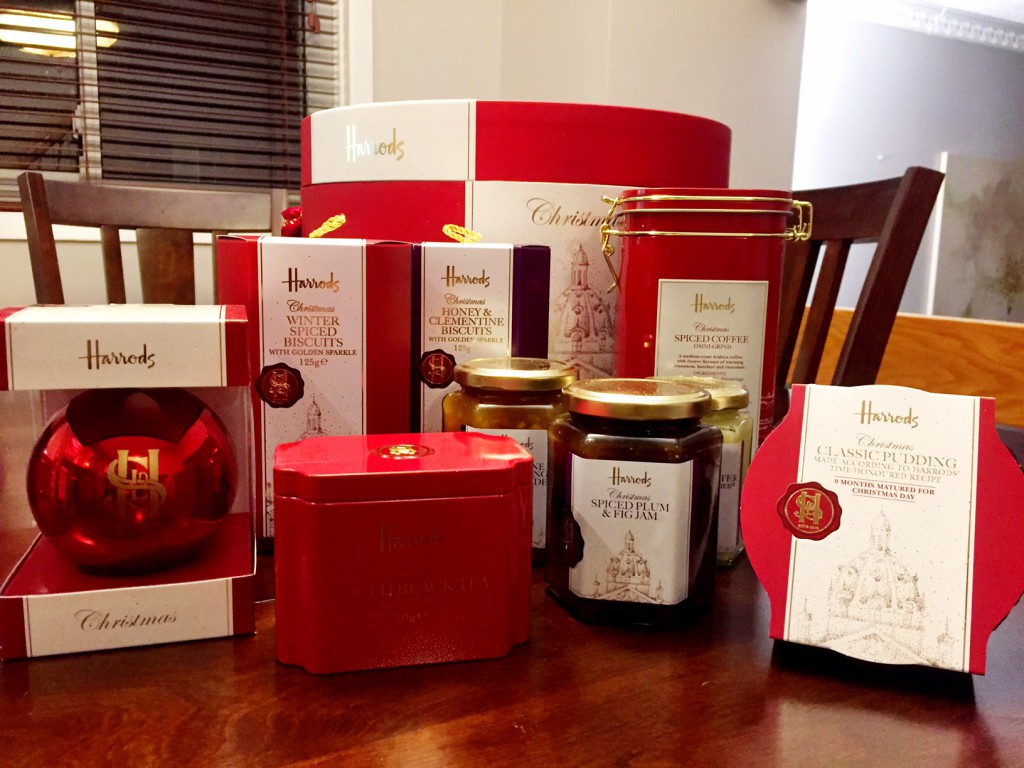 When my hamper arrived, I was so excited to open it up and look at the impressive contents. From spiced Christmas coffee, tea and biscuits to marmalade and jam, I had everything I needed to host a special Christmas tea party. In addition to the basket, I made some cucumber tea sandwiches (crusts removed, of course), some smoked salmon pinwheels, a cheese plate, and a seasonal champagne cocktail with Veuve Cliquot, cranberry juice, lime and frozen cranberries.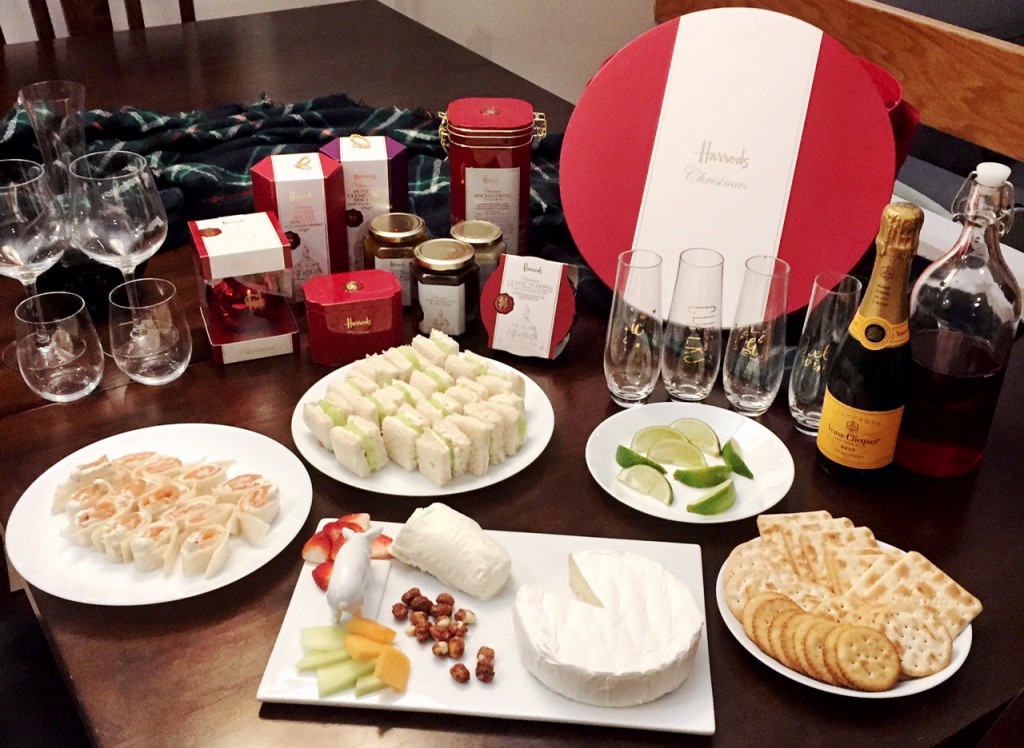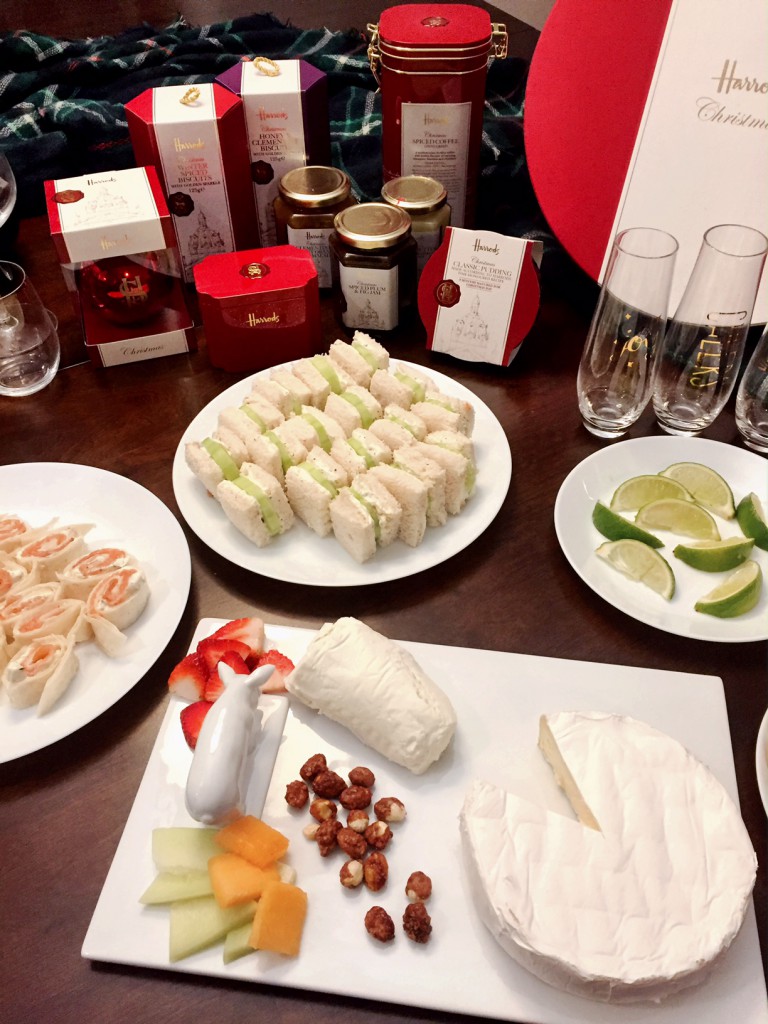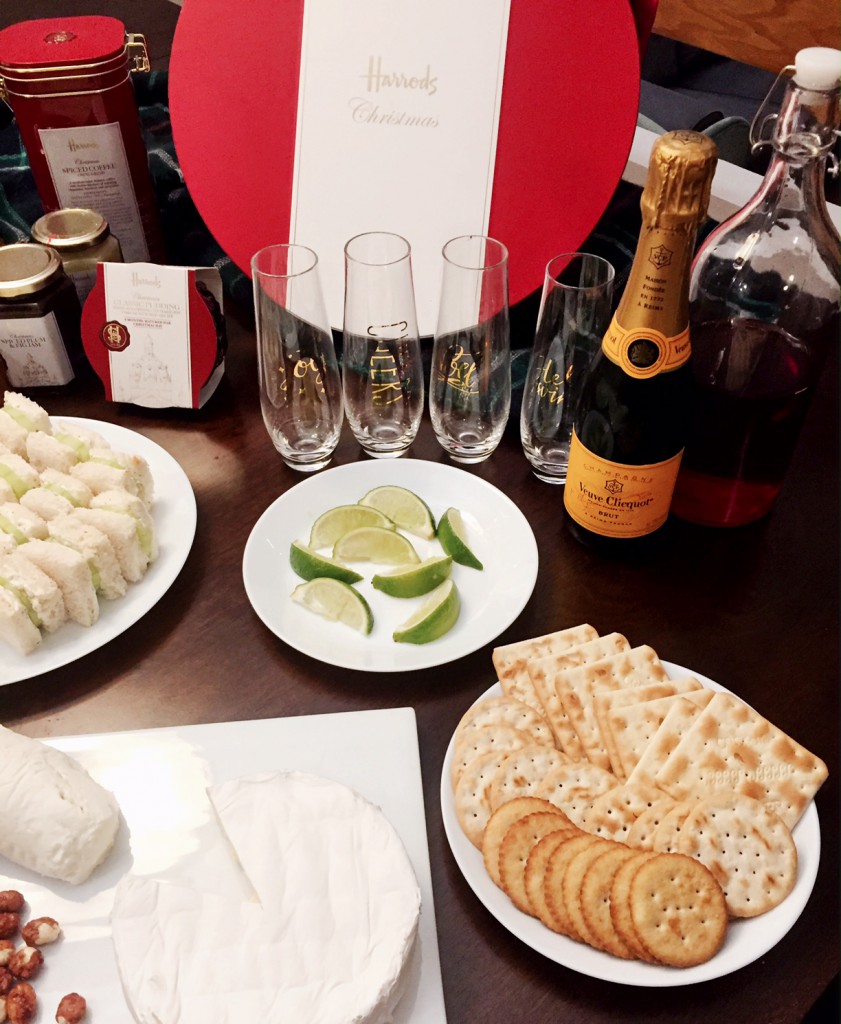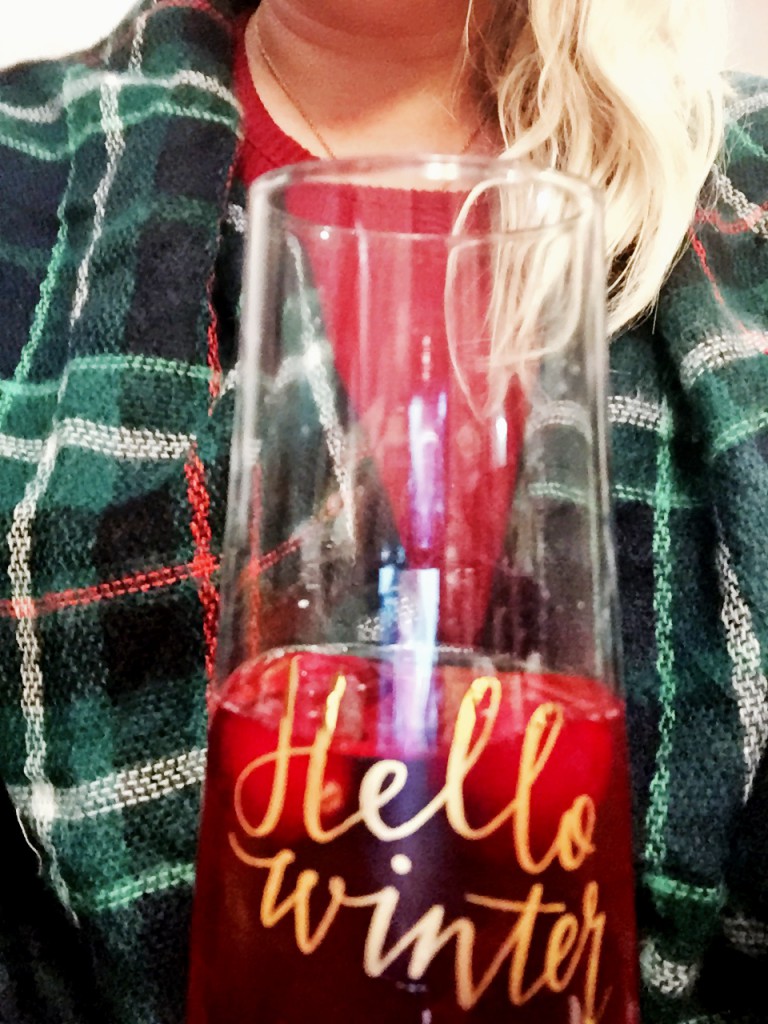 We enjoyed all of our treats over lots of laughs and good conversations. The only thing we didn't dive into was the Classic Christmas Pudding because it's been aged perfectly to be enjoyed on Christmas Day. I'm very much looking forward to that special treat…in 9 days!
*Special thanks to Harrods for sponsoring this post. We only feature products and brands that we love.