If you've been following the blog for some time, you know how much we love The Dailey Method Ottawa. We happened upon their workout almost 2 years (!!) ago and we feel so lucky to have become part of their community. When we first started out, owner Sarah Thompson, challenged us to try classes at least 3 times a week, for 30 days. We took on the challenge, fell in love with the workout and since then, we've been barre junkies.
KATE:
Spend five minutes in The Dailey Method and you'll see that it's not just a gym or an exercise class; The Dailey Method is a community.
It's a community that encourages positivity – in mind, body and spirit.
It's a community that is dedicated to #livingadaileylife, which can mean something different for everyone.
For me, living a dailey life means being a part of this vibrant group of people. And that's why I always look forward to a 30 day challenge at the barre studio, because it means for the next 30 days that same vibrant group of people will be working together towards a goal.
The workouts are varied and challenging – but you can take them at your own pace. The workouts are effective, too. With the recommended dose of three classes/week, it would be impossible not to see and feel differences in your body. Strength, alignment and toning are paramount and after many, many months of "practicing", I've noticed significant changes.
I should admit that before I started going to barre, I owned a few old tee-shirts* (*read as: Northern Getaway tees, RIP.) that doubled as "gym shirts" and a couple pairs of yoga pants. Now, half of my wardrobe consists of workout gear, that I would often prefer to wear over the other half of my closet!
Another confession: my flexibility has never been something to write home about. But, today, I feel more flexible than I did when I was 13 years old. My core strength has also improved, and day-by-day I challenge myself a little bit more.
But really, the greatest change I've noticed, is my true desire and complete willingness to move. To get outside. To be active.
This has been such a rewarding lifestyle change that I can solely attribute to The Dailey Method.
CAT:
There's been a huge change in me in the past year and a half. There's a change you can see—I'm leaner, stronger and generally more fit. But there's a change that goes beyond the surface, one that comes from a place of self-love, an uplifting community and a bigger commitment to health and wellness.
After a hiatus from the demanding fitness regimen of my childhood and young adulthood, it wasn't until I found The Dailey Method that I remembered why intentionally elevating my heart rate was one of my first and strongest passions. The physical benefits you gain from The Dailey Method are proven. The method creates the long, lean, dense muscles that are so sought after and after consistent practice, the changes in your body are noticeable. But ask any member of The Dailey Method community about its effects, and they'll say it goes beyond physical results.
The Dailey Method Ottawa is a home away from home. It's a place where people know you by name, ask about your life, celebrate your accomplishments and promote positivity on your most challenging days. The community—made up of people from all walks of life—is the single best part of the experience. And it's the reason you want to go workout. You want to fit a class into your busy schedule. You want to be there and it made me want to make significant life changes.
Personally, The Dailey Method has been my springboard into a completely different lifestyle. Yes, with the range of classes they offer, Dailey really is all you need, a one-stop shop for every kind of fitness criteria you're looking for—but I have noticed how much my TDM training has sparked a curiosity to explore all variations of fitness. Proper alignment is important not only when you're working the barre, but in every movement you make throughout your day and my overall level of fitness has made me unafraid to try new things mixing in HIIT workouts, yoga, spinning and even CrossFit ( … twice) into my arsenal of physical activity.
When you make a commitment to put yourself first it translates to so many other aspects of your life. In the past year and a half, I haven't only strayed from unhealthy eating or lifestyle choices, I've (tried) to back away from unhealthy friendships, get more sleep, consume more water, be more present, more giving, more considerate.
I will be forever grateful that The Dailey Method came into my life in my mid 20s, to set me on a path toward a lifelong love of fitness, health and wellness. But I am even more grateful for the friendships I've made and the incredible community I'm so proud to be a part of.
MEG:
We talk about things we're passionate about on this blog and that's why The Dailey Method has been mentioned so many times. It's not often that you find a workout that brings you a new outlook on fitness, a new group of friends and a new perspective on life. These are the things I've gained from taking these classes. It seems like a bold statement, but it's 100% true.
The thing about The Dailey Method is that it's not only a great workout where you see physical results, but it actually helps to work out your mind as well. So much of fitness can be motivated by reaching a specific goal; a number on a scale or a clothing size. And while the physical results are obviously important (and attainable) with these workouts, gaining perspective on living a healthy life, for life, is something that TDM has taught me (#livingadaileylife). The variety of classes that they offer are an amazing thing, but only part of the package. The encouragement, support and inspiration that I have gained from the owners, teachers and community as a whole is invaluable.
Have there been bumps in the road? Sure. As many of you will relate to, making time is the most difficult aspect of sticking with something. Committing to attending at least 3 classes a week can seem tough when life gets busy. But this community draws me in, no matter how busy I may be and makes me glad to commit my time to myself and my practice. The community also welcomes me back if I have slipped and missed a class or two, encouraging me to brush it off and focus on today's successes instead of yesterday's shortcomings.
This all plays into the reasons that I love the bi-annual 30 day challenges that TDM holds. Not only does it feel SO rewarding everytime you put a sticker on the board, but it also reminds me exactly why I've chosen this fitness studio and why I've committed to this goal year round. When I do 3+ classes a week, I feel better. I can see visible differences but I can feel them too. I feel stronger, both mentally and physically, and happier, overall.
TDM is more than a workout, it's a lifestyle and I'm down to #doitdailey for as long as I can.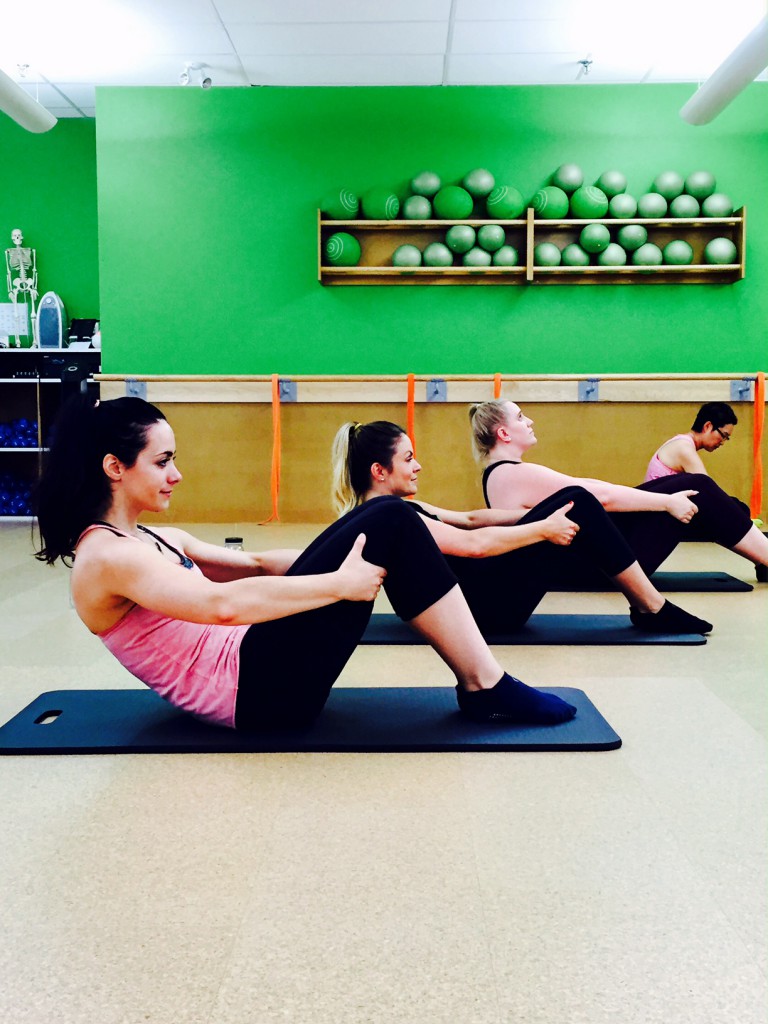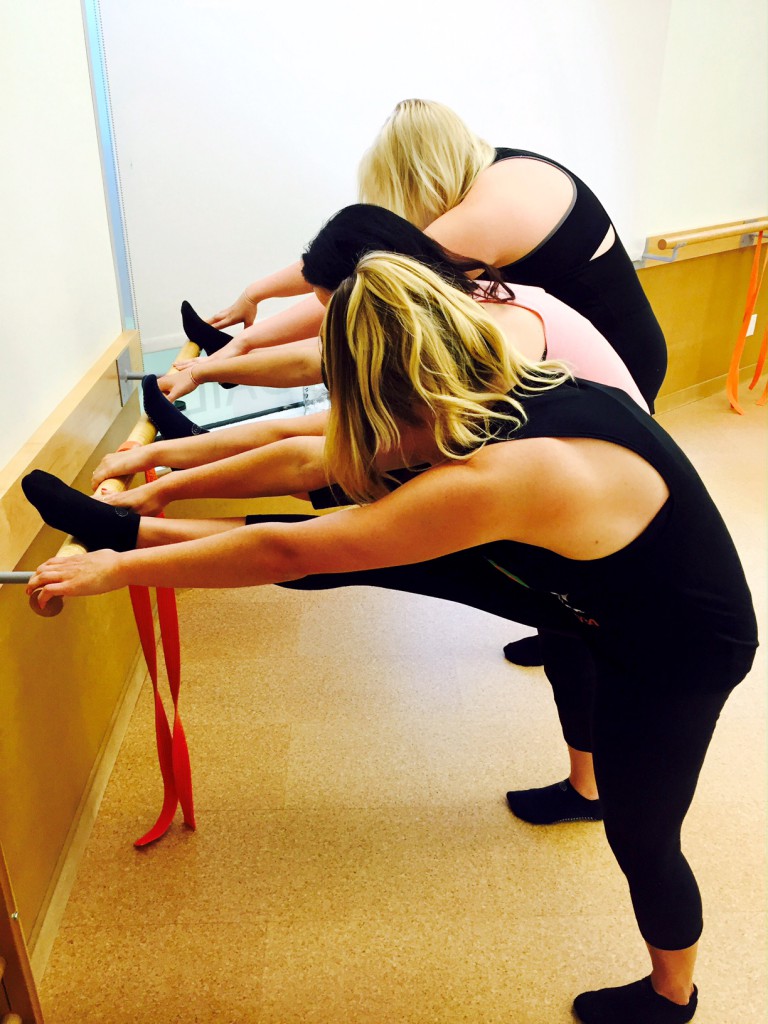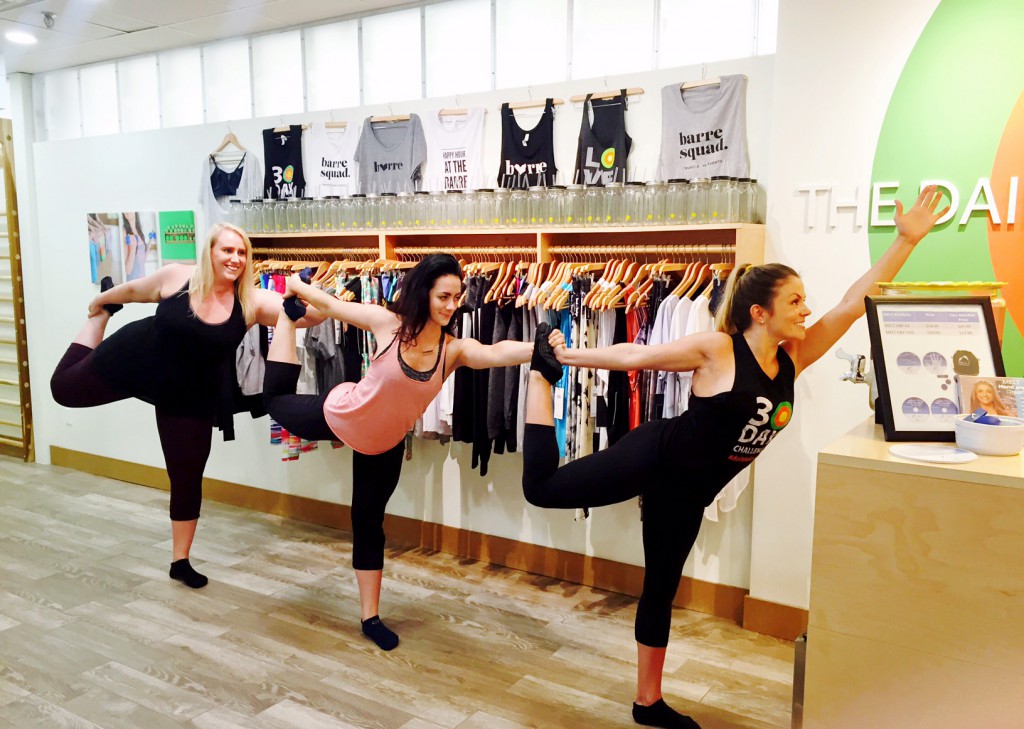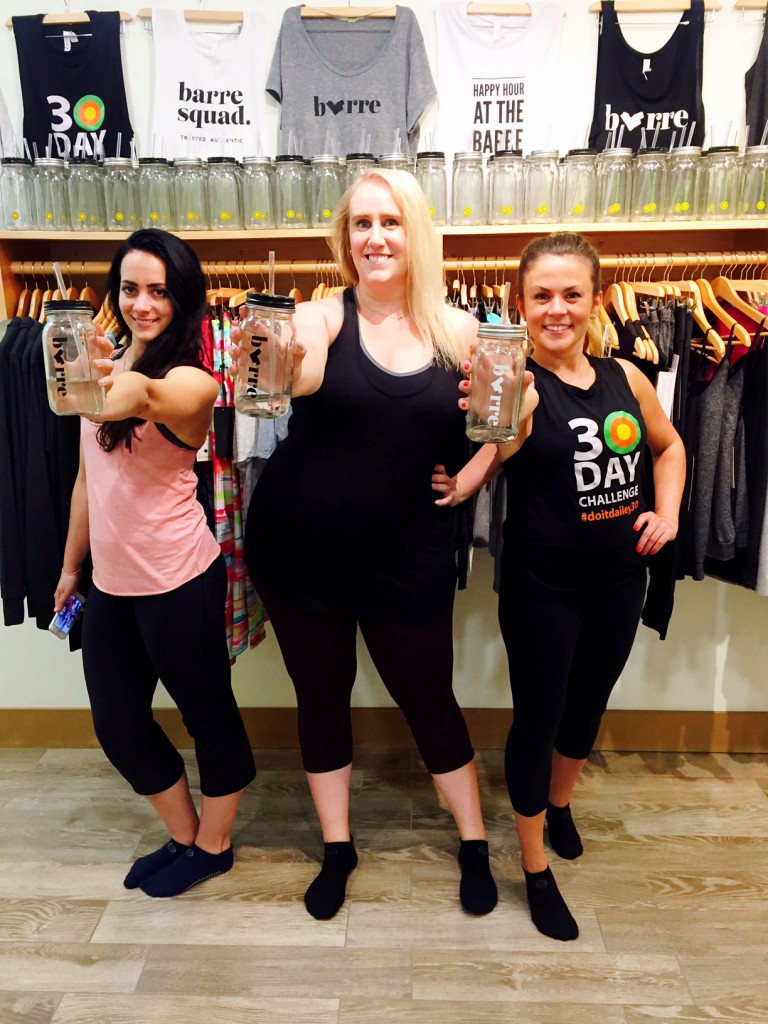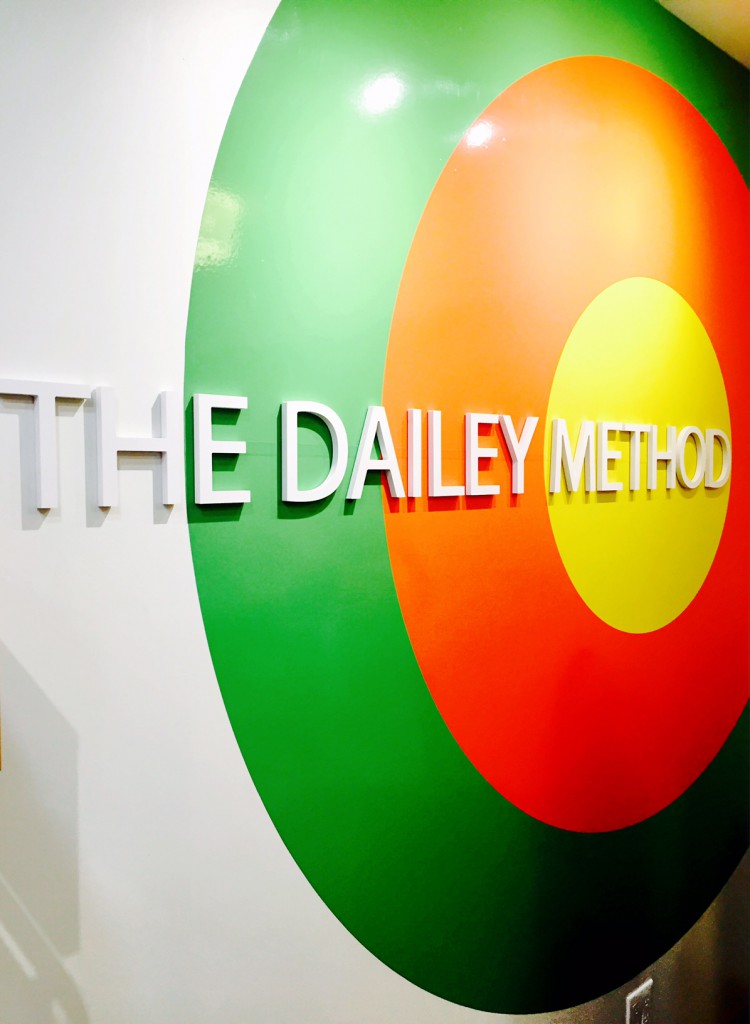 Interested in joining us at the barre? Here's the ways you can…
New client unlimited month: as many classes as you like for 1 month + a 15 minute private session to target your specific needs (Cost $79 – the best value!)
TDM Outdoor Summer Series: Every Wednesday at 6p.m. from July 6-August 24. Held at the Ottawa Tennis & Lawn Bowling Club, you can get your barre on outdoors! (Cost: 8 class series, $120. Single class, $20)
Go Beyond the Barre with Beyoncé Dance Classes: Every Saturday at 12:30 p.m. from July 9-August 27 you can get your groove on to all of Queen Bey's biggest hits! (Cost: 8 class series, $120. Single class $20)
Follow The Dailey Method Ottawa on Facebook, Twitter and Instagram for full details and your dailey dose of inspiration.