Last week, I posted part one in this two part series on buying a house. Today, comes part two. Read below for more things I've learned since buying my first home last year!
6. Don't judge a house by its pictures online. The story of our house is quite funny. We had a price point set in mind and for the most part were looking at townhomes. Here and there, a single home would pop up in our MLS search within our price range, but for the most part they were very old and not well maintained. When I saw the pictures of our now-home, they looked like they had been taken on a camera-phone from the 1990's AND they only photographed the front of the house and the scary wall behind the washing machine in the basement. I instantly discounted it. Shaun, on the other hand, insisted we view it because it was a single in our price range. I begrudgingly arranged the viewing and, alas – it was perfect. In this case the pictures did not do it justice. On the other hand, I saw so many listings online that seemed spacious and amazing, only to get there and see that they were tiny. Beware the wide-angle lens!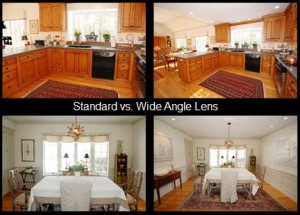 7. Be prepared for realistic closing costs. Closing costs are mentioned in every "home-buying how-to" guide, but I want to reiterate it and expand a bit. It's not just the formal costs (lawyer's fees, land transfer, etc.) that you need to prepare for; it's the costs of moving and getting yourself settled in. We made our "to be done now" list much longer than it actually needed to be because we know it would be easier for us to get a ton done before actually moving in. But, all of the things we worked on cost us money. I'm fairly certain my VISA was actually on fire from all the swiping at one point. Knowing the first few weeks would be very costly, we decided to put less down on the house and dedicate some of our savings toward upgrading the house. For us, upgrading the house was worth more than putting an extra few thousand down.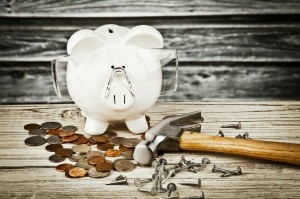 8. Don't stress (too much) about the little things. No house is perfect and there's always going to be things that you want to improve. It was important for me to wrap my head around the fact that we are going to be here for a long time and that we can take our time getting them done. Plus, half the fun is making small changes along the way. It's YOUR place and when you work on these small projects, you get a deep sense of satisfaction. Decorating the house over the first few months, piece by piece is something that I thoroughly enjoyed and I'm excited about the plans we have for the next two years.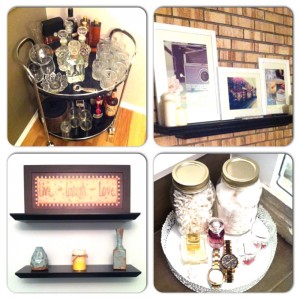 9. Keep your house clean, because you'll never know who's going to pop over. This isn't just advice for new homebuyers, but it's been made clearer to me than ever before. There is nothing worse than someone coming into your home when it isn't looking its best. Shaun and I try to do a sweep of clutter every couple of days and a thorough cleaning job at least once a week. We also vacuum busy areas frequently and wipe counters and appliances down every day. Never have I thought that cleaning baseboards would make me feel elated, but knowing that MY baseboards in MY house are clean? That's a great feeling. Plus, when you do have guests pop by unexpectedly, you don't have to worry that your place isn't looking its best, because it ALWAYS is.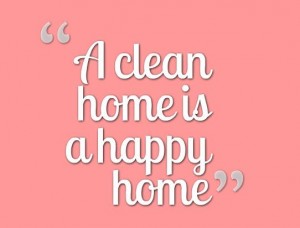 10. Have a great housewarming party. Nothing makes me happier than having all of my friends and family under my roof; that was one of the biggest motivators for buying something bigger – packing it with people I love! Once we had been in the house for 2 and a half months and had really settled in, we threw a giant party and had a blast. The Toronto nuts even made a surprise trip down for it (waterworks and tequila ensued). It was such an awesome feeling to gather a huge group of friends and family from different circles and unite them all under our roof. Our house became the melting pot that I wanted it to, where people from all aspects of our life came to share in our excitement and make memories. It was one of the best nights we've had and it felt so surreal to know that everyone was there for us, standing in the home we worked so hard to get.