Move aside Wine and Food Festival, Winter Brewfest is here to stay.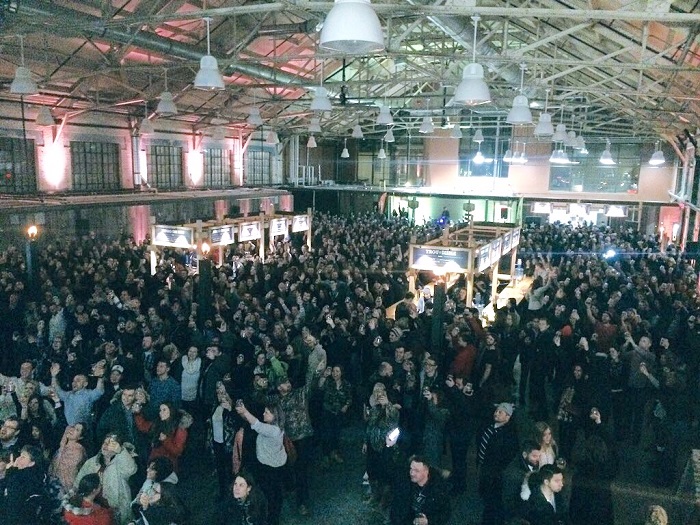 After a weekend of beer tasting at Lansdowne's Horticulture Building,  Brewfest has taken centre stage in the food and beverage festival category. A completely sold out weekend saw hundreds of Ottawans lining up – in -40°C weather – just to get a taste of Brewfest.
Didn't manage to nab a ticket this year? Here's what you missed…
The Crowd:
Less uppity, more laid back is what you can expect from the Brewfest crowd. On the Saturday evening, merrymakers were decked out in their toques and plaid shirts making this event the epitome of "Canadian". Young (not that young) and old (not that old) gathered under one roof to celebrate the best bubbly drink known to man.
The Venue:
Another home run for Brewfest: the Horticulture Building is the best event venue in Ottawa. And, even though the event was sold out and the room was packed, it still felt spacious enough to have your own personal bubble and get your groove on. The "warehouse" vibe only made the venue that much more appealing.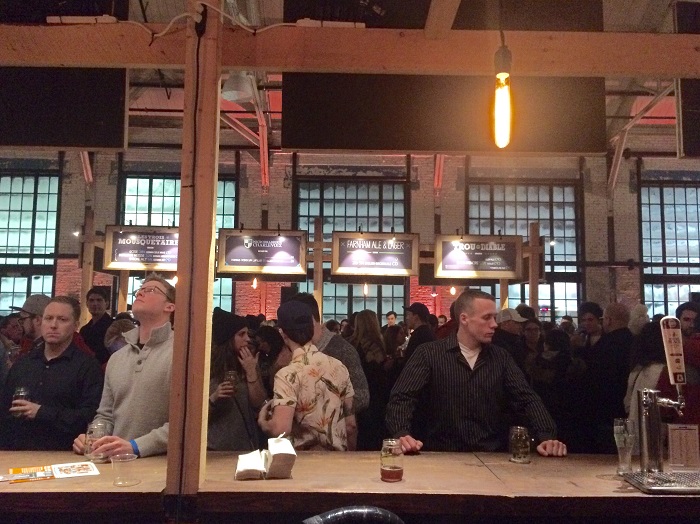 The Beer:
Kegs were tapped, the beer was flowing and the line-up for libations was never more than a minute or two. The selection was also on point showcasing the best of Ontario and Quebec craft brews.
Favourites included:
Gainsbourg – Cote Ouest IPA

Beaus – Lugtread Lagered Ale

Les Trois Mousquetaires- Sticke Alt

Whiprsnapr – Ok Lah!

The Extras:
On a chilly winter's eve, what better than a rentable blanket to take out side and cozy up by the bonfire?! And, while you're out there, why not treat yourself to a classic Canadian treat: maple taffy pops!
Folks that were keen to pull their own pint could sidle up the self-serve station with Stone City Ales, Square Timber Beers and  Sawdust Beers on tap for the taking.
DJ Illo was also on point, warming up the crowd with hit after hit, all night long.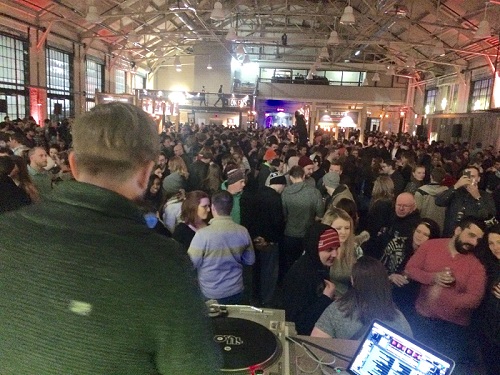 So we'll see you in 2017, Winter Brewfest … but, if you want to come back before then, no one would be mad.