We hope you had a wonderful Thanksgiving weekend and were able to spend time with friends, family and loved ones. Coming together over the holidays often means coming together over a meal including all of the classic turkey accompaniments – stuffing, mashed potatoes, cranberry sauce and of course, pumpkin pie. In my house, I tested out a less conventional finale for dessert  still including the beloved pumpkin. My mother and I are lovers of creme brule so we decided to take up a recipe from Canadian Living, put our own twist on it and finish up turkey weekend with a fun spin on a traditional favourite….
 Ingredients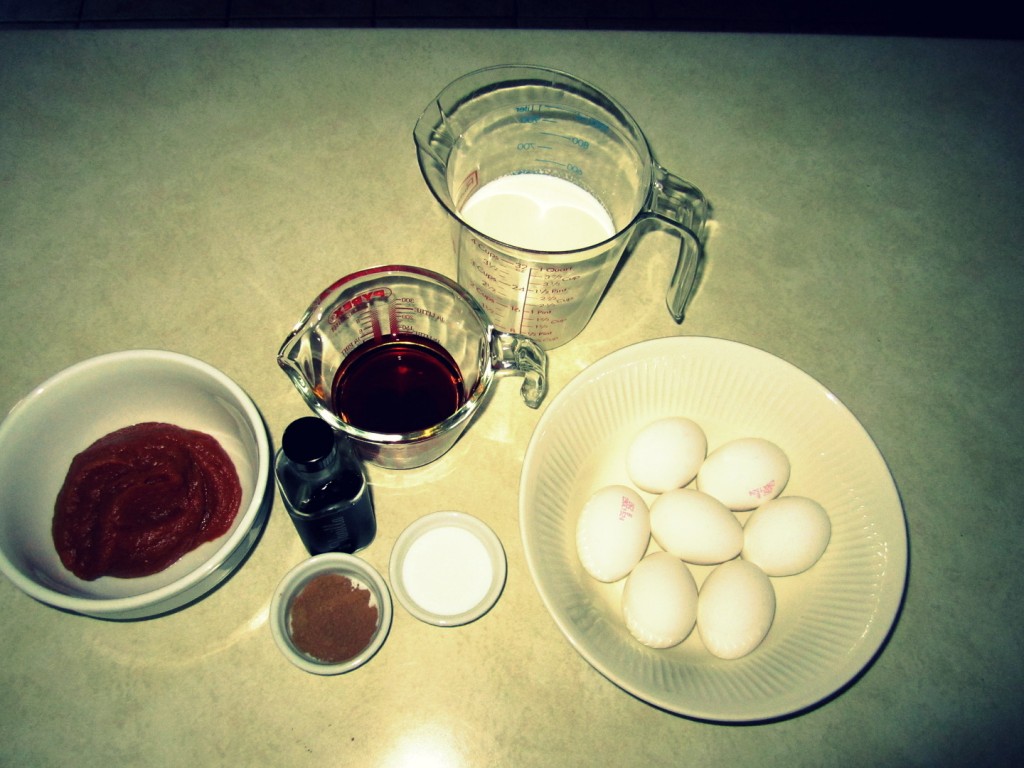 1-1/2 cups pumpkin purée
1 tsp vanilla
1/2 tsp cinnamon
1/4 tsp ground nutmeg
1/4 tsp ginger
2 cups whipping cream
2 tbls maple syrup
8 egg yolks
1/3 cup granulated sugar
1/2 cup packed brown sugar
Preparation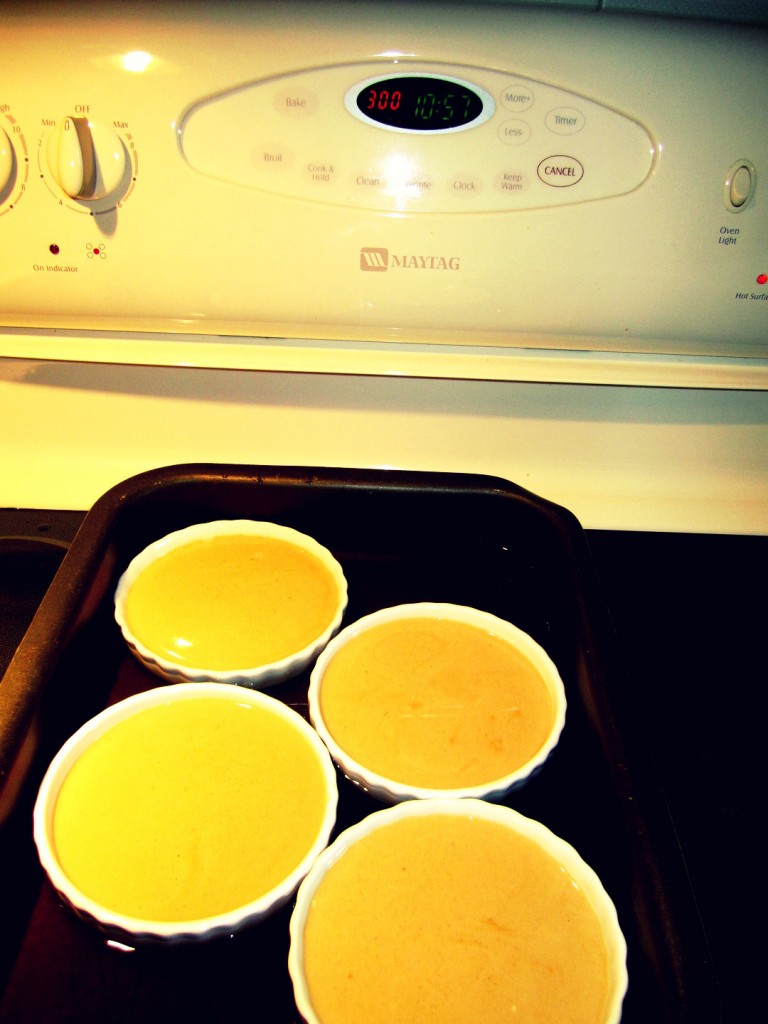 1-  Place custard cups or ramekins in large pan In large bowl, combine pumpkin purée, vanilla, cinnamon, nutmeg and ginger; set aside.
2-  In pan, heat cream until steaming. In bowl, whisk yolks with granulated sugar; slowly whisk in cream. Whisk into pumpkin mixture. Pour into prepared custard cups. Pour enough hot water into pan to come halfway up sides of cups.
3-  Bake in centre oven at 350 F, until edge is set but centre is still creamy for approximately 35 minutes. Remove from water and evenly distribute maple in the centre of the ramekins for an extra sweet kick. Let cool on racks. Cover and refrigerate until chilled and set, about 2 hours.You will need to refrigerate  these desserts for at least 1 day prior to serving.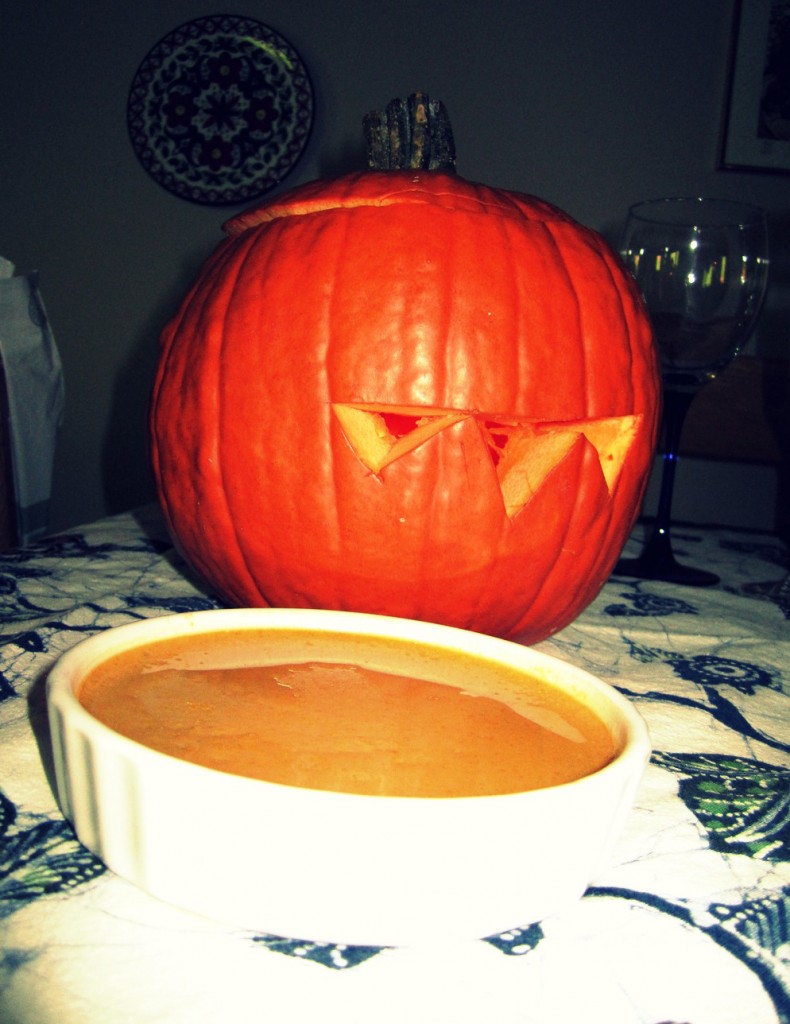 Et voila, a relatively simple dish to prepare, especially for a group of friends and family. For more pumpkin inspired recipes check this out. Or if you feel like you may have overindulged this weekend, try a lighter recipe for dinner this week.