Valentine's Day is on Sunday: you missed out on the table d'hôte and the opportunity to eavesdrop on awkward first dates at your nearest fine dining establishment, now what?
Mix yourself a drink (and one for your date). Seriously. The ceremony of mixing a hand-crafted cocktail can elevate staying in to special occasion.
Start by making your own syrup or shrub (a vinegar-based syrup, if you're feeling old-timey you can call it "drinking vinegar").
Pick your base. I'm a big fan of gin and find there can be a huge range of flavour profiles depending on the distiller. Dillon's Rose Gin is absolutely delicious; its complex and seasonally appropriate.
Spring for a fancy liqueur. You saved a bundle by skipping the prix fixe menu, redirect some of those savings toward a unique bottle of booze for maximum ROI. Calvados, Canton or Chambord are good places to start.
Top it off with soda. Sure, you could opt for the 2 litre bottle of club soda from your local 7/11, OR you could step up your game and go with something a little more upscale and visually appealing. Try Q Club Soda available at Whole Foods.
Don't forget the garnish. Cutesy conversation hearts or classy rose petals, pick the topper that's going to set hearts aflutter.
Set the mood with a sexy soundtrack, slip into something more comfortable and sip down your sumptuous cocktail with your valentine.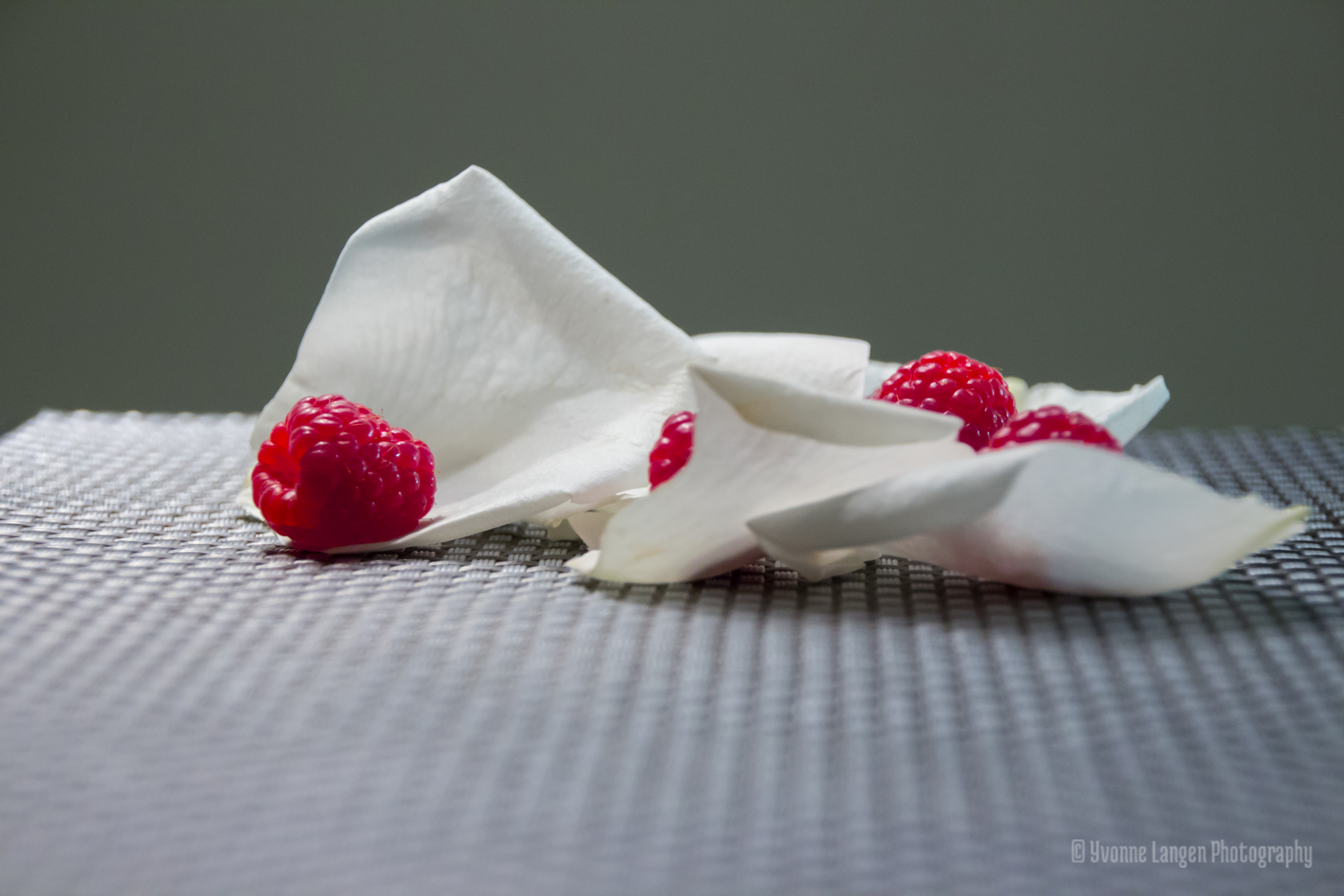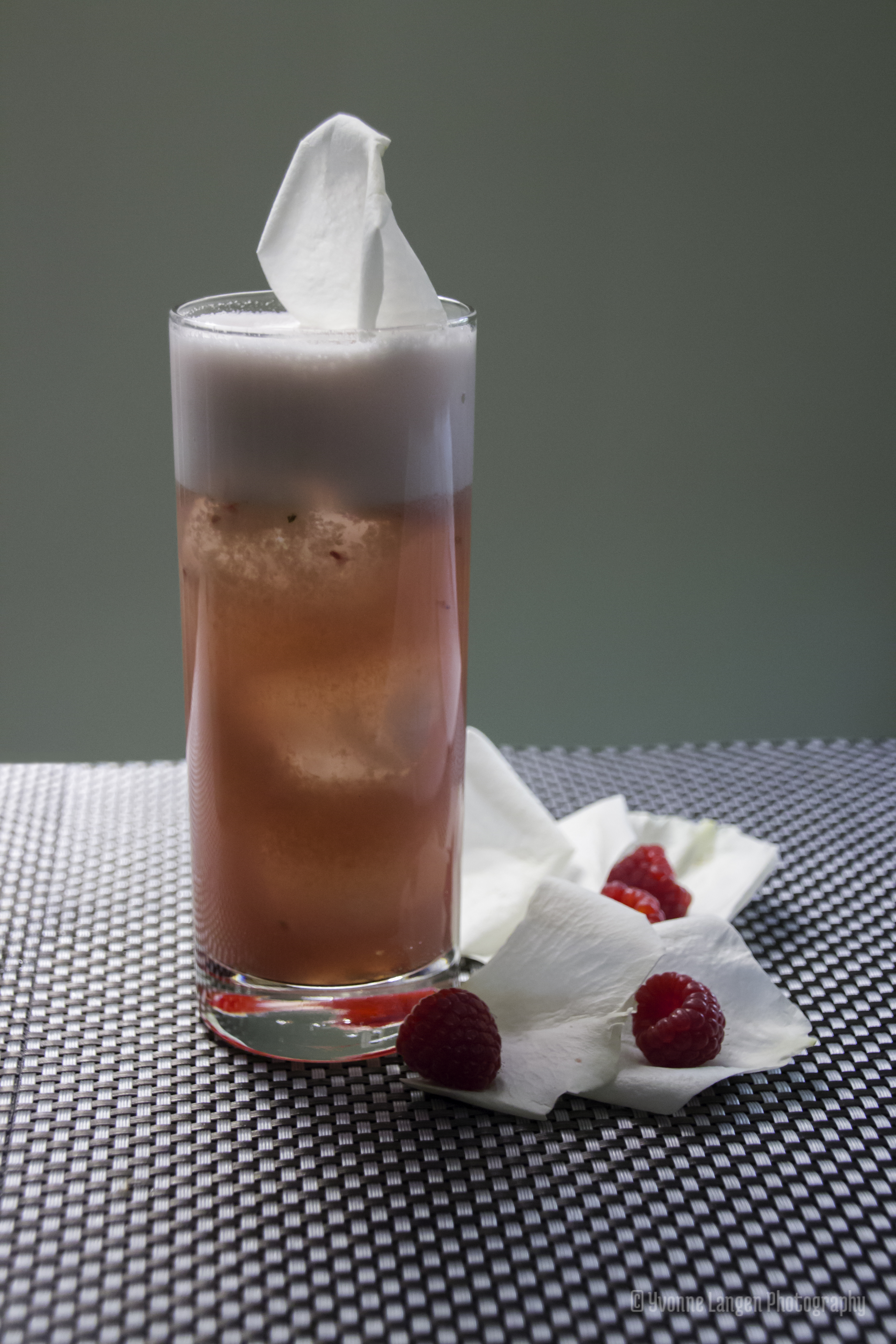 You're Making Me Blush 
Cocktail
1 1/2 oz Dillon's rose gin
1 oz Chambord (raspberry liqueur)
1 oz raspberry shrub syrup
1 egg white
1 1/2 oz soda water
Rose petal for garnish
Raspberry Shrub Syrup
1 cup raspberries
1/2 cup sugar
5 tbsp raspberry red wine vinegar
 Directions: 
Shrub: Mash berries with sugar and let stand at room temperature for 1.5 hours
Strain through a sieve into a bowl, pressing down to extract all that fruity goodness. Stir in vinegar. Makes 3/8 cup shrub syrup.
Cocktail: Add the egg white to your cocktail shaker (without any ice or other ingredients) and shake vigorously for 10 seconds.
Once your egg white is nice and frothy, add all the remaining ingredients, except for the soda water, and shake vigorously for 30 seconds. Don't skimp, if your arms get tired, call in back-up.
Add ice and the soda water to a Collins glass and strain the shaker contents overtop.
Garnish with a rose petal (and a straw if you want to avoid a foam moustache).
Repeat until you've got that lovin' feeling.
Who might this guest be?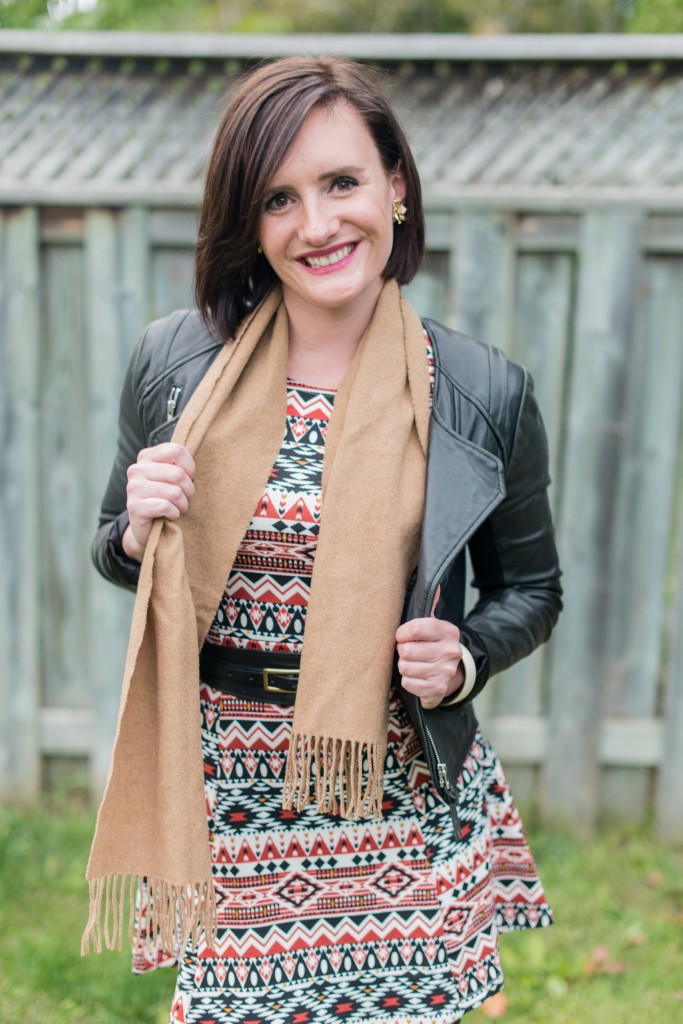 Yvonne is a modern day bon vivant. Incapable of turning down a dinner date or a 2 oz cocktail, Yvonne tries to rein in her spending by finding inventive combinations within her fully stocked liquor cabinet at home. When she's not actually eating, her favourite pastime is visual snacking; as evidenced by her carefully curated Pinterest boards and her unhealthy obsession with Instagram. Follow her foodie fantasies @ylangen. 
Original photos and recipe by Yvonne Langen.