With Toronto's variety of restaurants and famed chefs, it can be difficult to grasp the full spectrum available to us in a quick list. While there are many spots that can accommodate that perfect Valentine's date, a few stand out for their relentless charm and absolute mouth-watering cuisine. Following Kate's exceptional list of Ottawa's best Valentine choices, here are some picks for every couple this Valentine's Day, from the hipsters to the ballers…
Dinner for two: $120 – $200
The foodies of Toronto are an educated bunch, craving restaurant openings and innovative cuisine, constantly ahead of the crowds. A recent Globe&Mail review described Edulis as "pleasure bordering on delirium", a rave review indeed. Married couple, Michael Caballo and Tobey Nemeth, run the European-inspired restaurant, featuring a small ($50/person) or a large ($70/person) carte blanche menu, which come highly recommended, as well as a continually refreshed dinner menu to choose from. Click for website.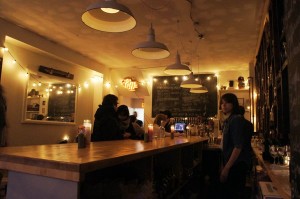 For the hipster couple: Grand Electric

Dinner for two: $30 – $50
This small bar is not only known for its tacos and bourbon, but for its no reservation policy. Despite that, many hip Parkdale folk flock to this venue for the unconventional tacos, like Baja Fish and Beef Cheek, and the casual, lively atmosphere. Any Electric goer can bet they'll wait in line for a table, especially on Feb 14th, but sometimes, the perfect tacos and key lime pie are worth the wait…particularly when your special someone is right there next to you. PS – Great news for line dwellers! Grand Electric is reportedly expanding to the second floor of its current location. Click for website.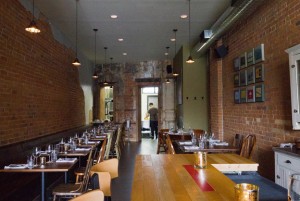 For the travel bug couple: The Grove

Dinner for two: $80 – $150
When you think British food, what often comes to mind is greasy Fish & Chips, but many are beginning to reinvent the wheel when it comes to English cuisine, including Dundas' The Grove. Since receiving a glowing review in the New York Times, this rustic, relaxed restaurant has become a hot spot in the West. Not only will you be gastronomically transported to another country, you'll also enjoy a romantic meal with your Valentine. Click for website.
For the balling couple: Canoe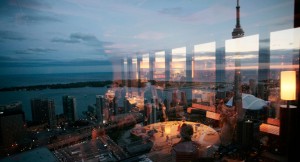 Dinner for two: $200 – $300
Uniquely located on the 54th floor of the TD Bank Tower, Canoe offers breathtaking views of the city, with a warm dining room atmosphere, serving up delectable cuisine to the business elite and ballin' Valentine's couples. Created by leading restaurant company, Oliver & Bonacini, it is known as one of Canada's best restaurants. I had the pleasure of enjoying a Lobster Club at Canoe at the beginning of my Toronto PR career, and I have to say…all the hype is genuine. Click for website.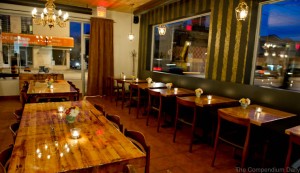 For the "FOMO" couple: Campagnolo

Dinner for two: $120 – $180
Located on Dundas West, this authentic Italian restaurant is always bustling with the "it" crowd, so couples looking for a social scene should head here this Thursday. Receiving rave reviews for its Burrata and other Italian classics, this is the place to be for a candle-lit evening complete with lots of juicy eavesdropping. Click for website.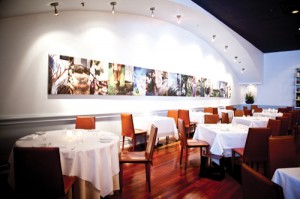 For the starry eyed couple: Splendido

Dinner for two: $200 – $300
Although Splendido could certainly fall under the "ballin'" category, it's also the perfect venue for those lovey doveys wishing to spend an intimate evening complete with quality service and cuisine. Contemporary fine dining at its best, located at Harbord and Spadina, Splendido is hard to get into, but leaves any visitor brimming with adoration for the place. Click for website.
If you're still searching for that perfect gift, see Meghan's Valentine's Day gift guide!