A few months ago, our partnership with Mott's Clamato allowed me to use my lunch break to sip delicious Caesars and delve into the secrets behind Ottawa's best hangover drink.
Now, Mott's Clamato is treating YOU – our readers.
A pair of tickets is up for grabs for one of Ottawa's most anticipated events of the year (and biggest parties, from experience).
We are giving away a pair of tickets for Friday Evening's OTTAWA FOOD & WINE SHOW.  (Over $60 value.)
To enter, it's simple:
1) LIKE us on Facebook (if you haven't already, duh)
2) SHARE the link to this contest
…and BOOM you're entered into the draw and could be off to wine and dine with Ottawa's finest.
Contest closes tomorrow at 6 p.m. … so you have just over 24 hours to LIKE & SHARE.
The Ottawa nuts will be on site to sample and savour. Hope you can join us!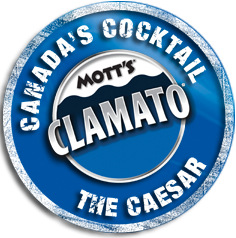 For more information on the show visit: http://www.ottawawineandfoodshow.com/.
    THANK YOU Mott's Clamato, we'll drink to that!
 *Banner Photo: Courtesy of Paul Trepanier Photography