Last week marked the return of the NFL and my boyfriend was extremely happy to see it back on TV. Sunday was also my monthly book club meeting. Since our book club meetings always feature a potluck AND I wanted to treat the big guy to a special "first football Sunday" snack, I decided to try a recipe for a BLT dip that I pinned over a year ago, but never got around to making.
The results were definitely delicious and my kitchen still smells like bacon. I'm not complaining.
I adapted this recipe, adding more cheese and bacon, because why not? It is definitely something I'd recommend for a potluck, but it makes a LOT of dip. You could definitely half the recipe and still have enough to go around! I used reduced fat sour cream, mayonnaise and tex-mex cheese as well as reduced sodium bacon. This in NO WAY makes this dip guilt-free, but I figure half the fat and less sodium is always a good call.
Ingredients:
20 strips of bacon
2 cups of sour cream
3/4 cup of mayonnaise
2 cups of shredded cheese
2 tomatoes, diced
1 bundle of green onions (approximately 8)
**Optional: Add 1/2 cup diced jalepeno. I will definitely be adding this to the dip next time I make it, for some extra kick!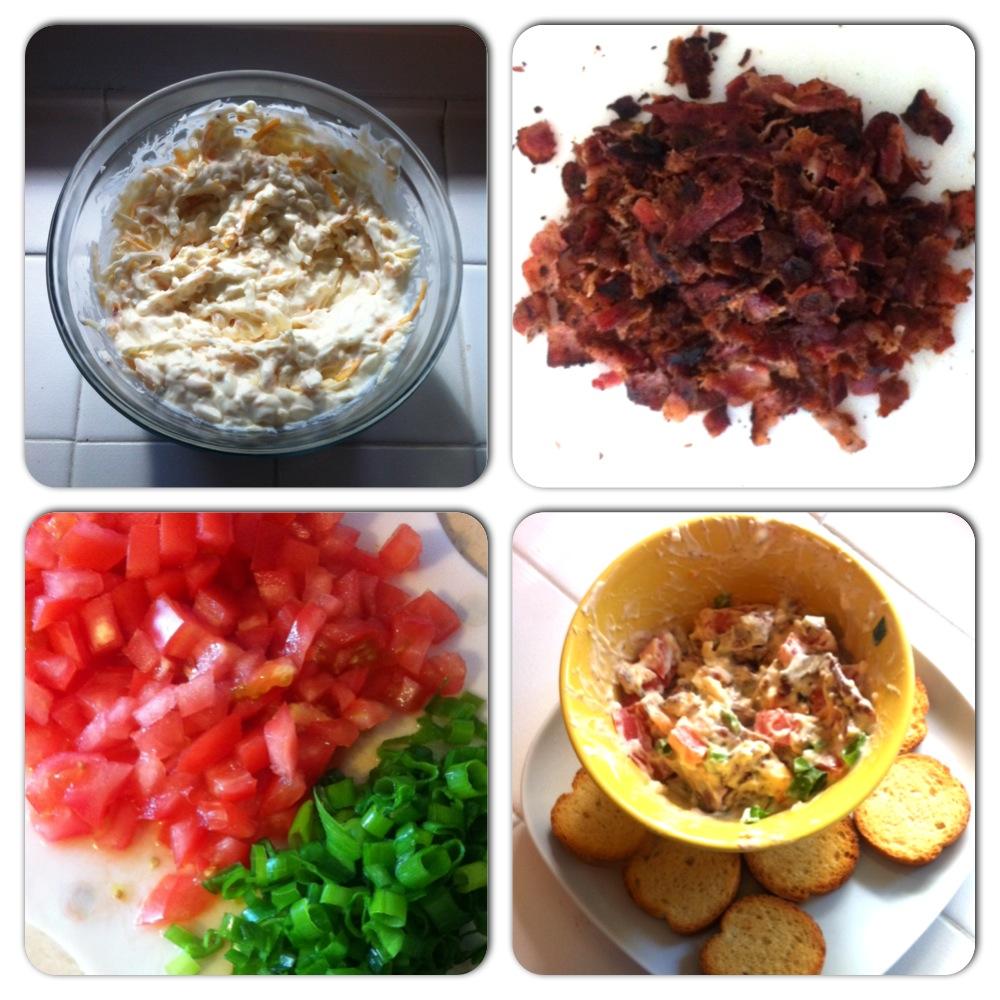 Directions:
Slowly cook bacon until crisp (I did this while preparing other elements). Combine sour cream, mayonnaise and shredded cheese in a medium sized bowl. Dice tomatoes and green onions, set aside.
Once all bacon is finished cooking, blot to remove excess grease and crumble. Add bacon into the bowl, slowly mixing until evenly distributed.
Chill until ready to serve, keeping tomatoes and green onion to the side. Only add tomatoes and green onion just before serving, mixing them in well. Serve with fresh french baguette and/or crispy baguette bites.