Somehow, it's the end of June. Every year as we approach this week, I'm always shocked about how fast time is flying. I woke up this morning and realized that July 1 is less than a week away and I have yet to address Canada Day party planning. Fear not, loyal readers. Whether you're hosting a low-key gathering or planning a huge party to ring in our Nation's Birthday, I've compiled some delicious ideas to help you plan the food & drink portion of your party.
Food:
Chances are, if you're entertaining at home, you're going to have some sort of BBQ. Canada Day is meant to be spent in the sun and a BBQ is the easiest way to go about things. Two must haves for the grill: Canadian cheddar & bacon. Invest in some Canadian Flag toothpicks and get inventive, like this blogger did with pickles.
If you're looking for a festive side-dish, try out this Roasted Red Potato Salad. It fits in with the red & white colour scheme and it's delicious. 'Nuff said.

Dessert:
At Christmas time, I always make Red Velvet Cupcakes with cream cheese icing and they're always a hit. And the best part is that they work double duty sporting the colours of our country. Whip up a batch and top with red sprinkles for a more celebratory look!
Other recipes that have intrigued me have been these Canada Day Parfaits and this Canadian Flag Cake. YUM.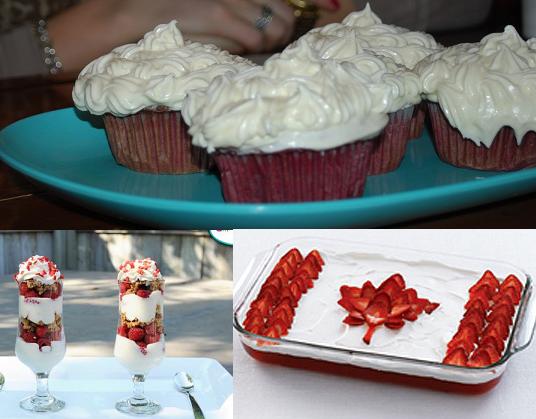 Drinks:
While you're probably going to consume at least one pint of Molson Canadian on July 1st, there's also some fun options for cocktail lovers. A good Caesar is always in demand by Canucks – stock up on Clamato and garnish, like olives, spicy beans and even slices of bacon. If you're looking for something a bit lighter, I would recommend trying a cucumber-infused gin and tonic, garnished with fresh raspberries.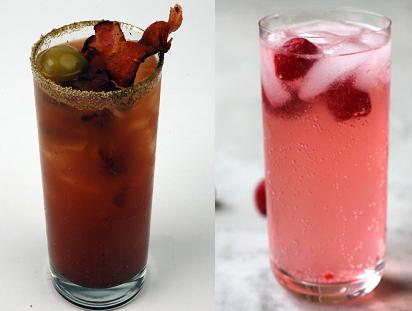 Regardless of what choices you make, wear your colours with pride, consult our Canada Day Survival Guide and have the time of your life celebrating this awesome country of ours.
(And, for more thoughts on Canada Day in the Capital, check us out on CTV Morning Live THIS Friday!)