I have a confession: I don't like chocolate. *Cue shock, awe, gasps and glares from everyone reading this*
As much as you might not believe me (or might not be able to wrap your head around this fact), it's true. Ever since I was young, chocolate has not been for me. So, you can imagine the juxtaposition between delight and concern when we were invited to try out the new Cacao 70 Lansdowne. While I love trying new places around town and love going to Lansdowne Park, I was definitely questioning what the *bleep* I was going to eat.
Upon arrival at Cacao 70, I was instantly relaxed. The decor is vibrant and welcoming and it smelled amazing. From the beginning, we decided that instead of trying to make an extremely difficult decision between the countless menu items on our own, we would rely on the help of their expert staff. Enter Sammy, the GM, who guided us through our meal and totally spoiled us.
The experience was definitely unique and unlike experiences we've had at other "dessert" spots. We all agreed that this would be the ideal place to meet for a date, when coffee just won't cut it. We can see people grabbing dessert after a movie, sporting event, Winterlude or a skate on the canal. And while we visited in the evening, we definitely want to make a trip back to try their brunch because the items we tried off the savory menu were delicious as well.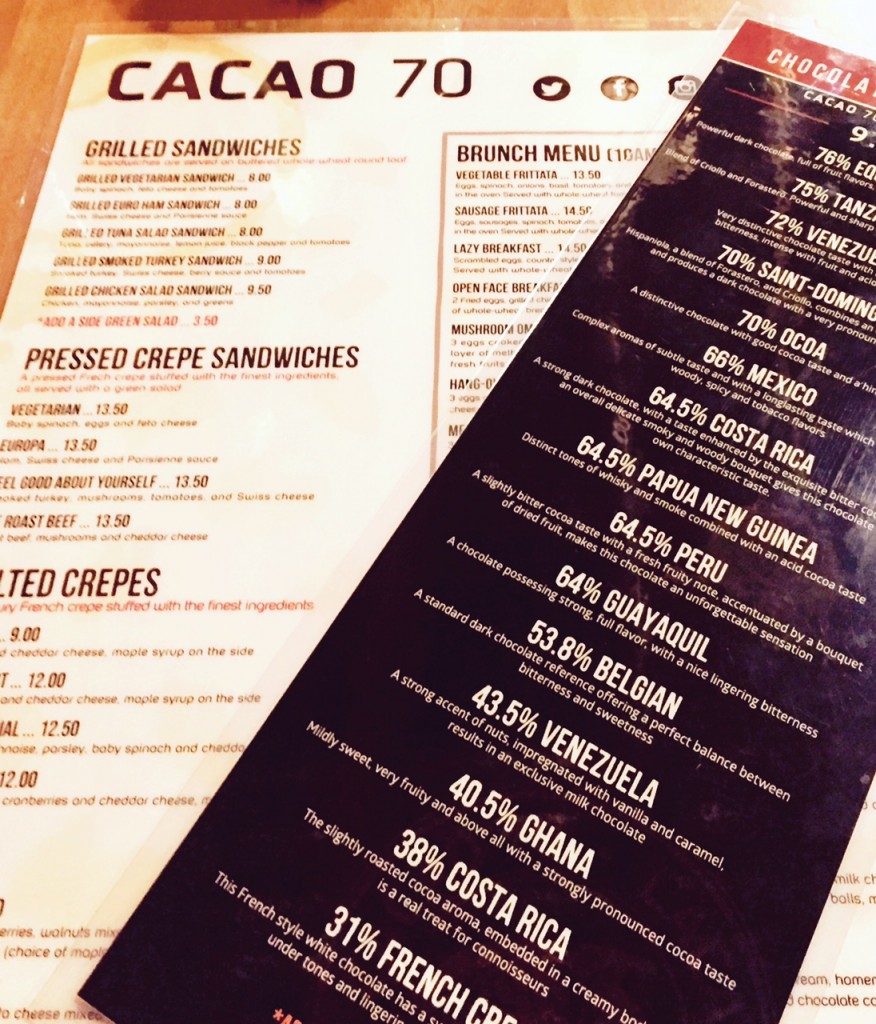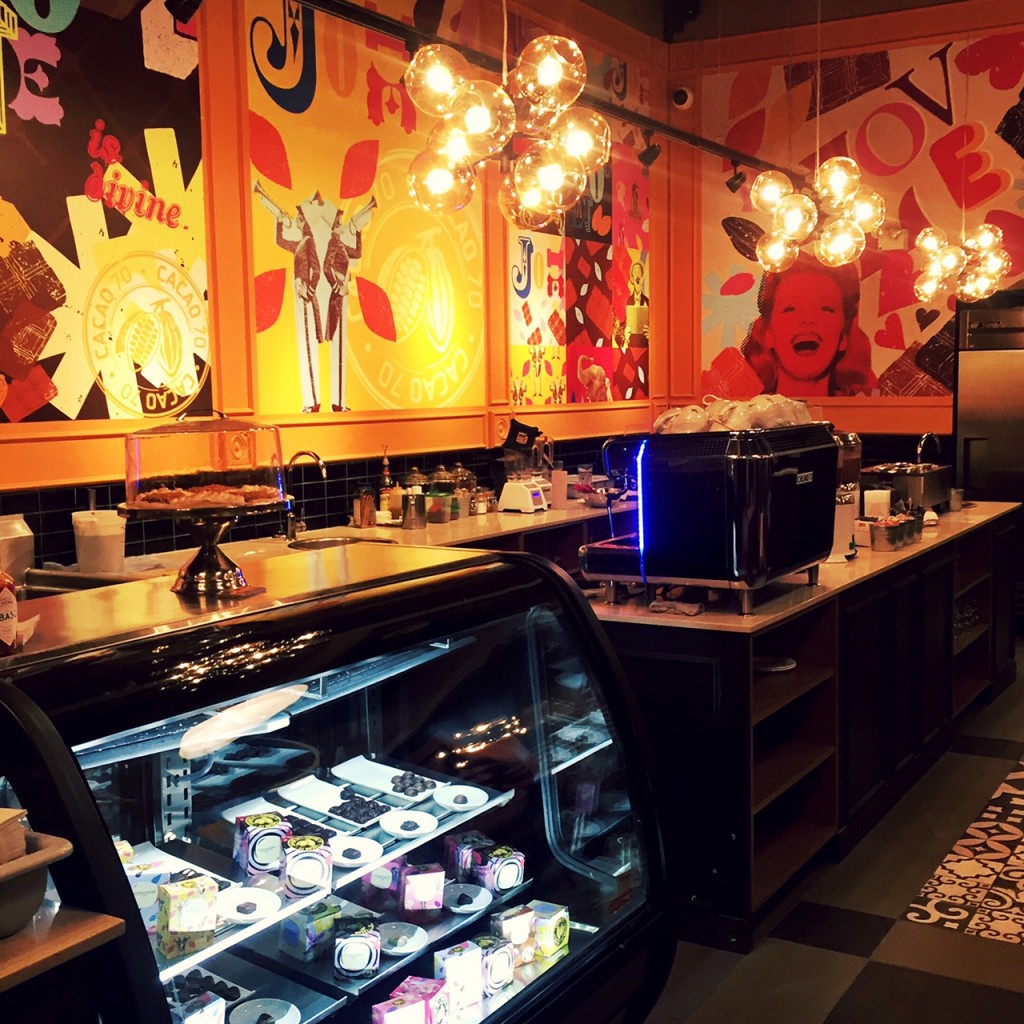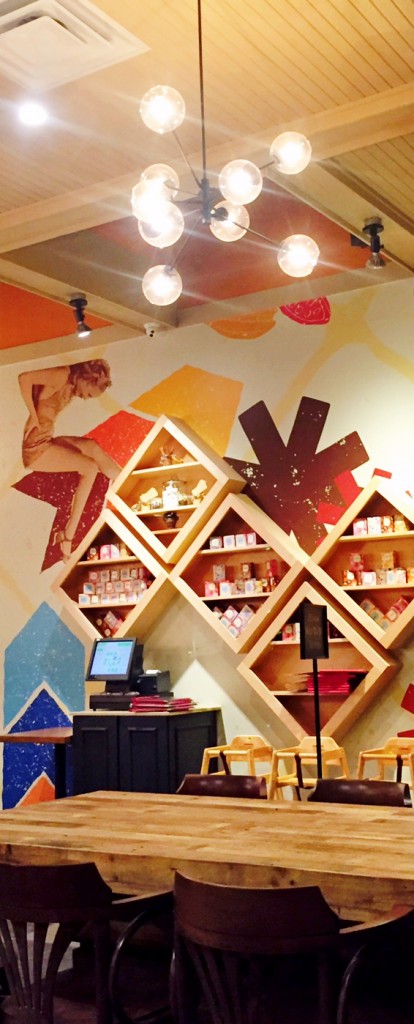 MUST HAVES:
Chocolate Collection Beverage: Cacao 70 has a list of chocolates that they carry to satisfy everyone's preferences. To take it up a notch, try one of these chocolates heated up and mixed into a bevvy. Kate's selection was served in the coolest way possible: dark chocolate coated a snifter and another chocolate mixed with spices was melted in a little pot. She was instructed to combine the two and stir for an incredible mixture. As for me, well I opted for the French Cream. Also served in a snifter, this was one of the most delicious white hot chocolates I have ever had. I will definitely be back for this.
Europa Pressed Crepe Sandwich: Ham, Swiss cheese and parisienne sauce. I am drooling just thinking about it. I love crepes in general and this savory one did not disappoint. It was served with a green salad and we ate up every last bite.
Sharing Plate: This is definitely the route to go if you want to try a little bit of their best bites. It came with fondue (which is always SO fun), a banana split waffle (my favourite), a triple chocolate pizza and s'mores, which you grill yourself over an open flame (hilarity obviously ensued).
Overall, we had a wonderful time at Cacao 70. The service was exceptional and the food was delicious (even though we may have overdone it with our 3 course meal). The biggest praise I can give them? They even managed to win ME over – the person who has hated chocolate since birth.
P.S. We totally recommend this for a fun and unique date night…and Valentine's Day is just around the corner!