Turn the corner of Sussex Drive heading down York Street and one of the sights bound to catch your eye is a giant, inflatable, white poodle perched on the sidewalk, minding its own business. This poodle (I didn't make its acquaintance) marks the doorway to something  stunning – that is Mandy Gosewich's Stunning storefront. Stunning has been open since May under Gosewich's reign and is offering up some of the most unusual yet fabulous jewelry I have laid eyes on in Ottawa.
And the woman behind the operation is a force to be reckoned with herself. A wild brown mane cascades over Mandy's shoulders, a mischievous grin upon her face and her own style is evident – edgy yet sophisticated – as her forearms drip in layers of eclectic, silver bracelets.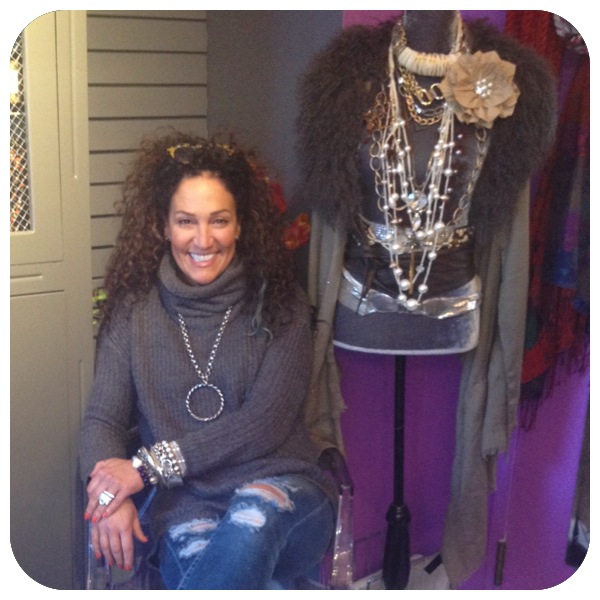 "I live in this neighbourhood and over the years I've gotten to know people in the community. I've established myself, where my style has set a precedent for what people think about me and this store."
And it's true that Gosewich's personal style reverberates within the walls of Stunning. Each piece, from the smallest studs to the largest and loudest necklace, was hand-picked, sole-selected by Gosewich. She visits trade shows, near and far, and only covets the pieces that jump out to her. "I've collected a lot of stuff over the years. I hand-pick every single piece. I like fashion. I don't like trendy. I don't get it."
 Her motto and store namesake: "If it's not stunning, I'm not interested."
Pouring over Mandy's personal Aladdin's Cave, I found myself draw-dropped at some of the pieces she has acquired over the years, all so incredibly unique and eye-catching. There is something in her store for everyone. A lot of the pieces would be classified, by Gosewich's style book, as investment pieces: investment pieces that will last a lifetime is what Gosewich hopes her clients will remember her by. "You're not coming in here and buying diamonds or rubies or pearls. You're buying really fabulous items that speak volumes."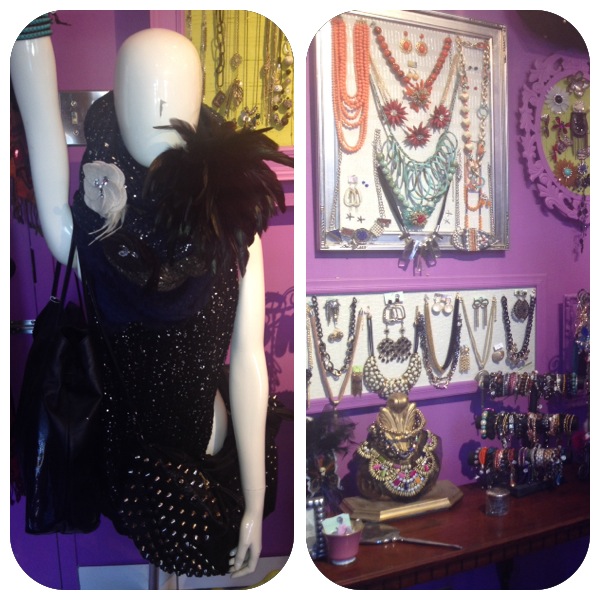 At almost 50 years old, Gosewich has really come into her own with her first storefront in Ottawa. After learning just about every trick of the trade, she felt she was truly ready to spearhead her own project and finally be her own boss. Her family is deeply rooted in the retail tradition – tracking back four generations of small retailers in the Byward Market. The Ottawa community, says Gosewich, has been kind to small retailers like her family: supporting local, shopping local and making a great difference. "At the end of the day, we are all up every morning, in our stores, buying, receiving. We are the ones doing everything." Aside from a small team of coworkers, Gosewich runs the Stunning show solo. But just as the Ottawa community has supported her and other like-minded store owners, Gosewich supports local artists and has a few collections proudly displayed on her walls that have been crafted by Ottawa natives.
Now, after many years of working at the hand of others, Gosewich has taken a leap with Stunning and is imprinting  memorable jewelry onto the face of Ottawa.  "As a store owner you have to be ready for it. I learned every aspect of the business over many years. Merchandising is something you have to learn and understand and that's what I took away from all of my experiences.  I even worked in New York for a while but now I have my little Manhattan, right here."
Stunning! Fashion Accessories & Then Some
6 York Street
613.797.8962