Following the joy of Christmas and the relaxation of the holidays, it's always challenging to start the new year off with a bang in the coldest of the months, and often the busiest. Catching a case of the January blues is no rarity, as just one gray, bitter morning can bring any of us down. At times like these, it's important to cherish the small things, like afternoons with a book and a cup of tea, or a chance to wear sunglasses when rays make an appearance for a few short hours. Most of all, it's important that the January blues are not reflected in your wardrobe. Dressing in black, gray and anything sombre will not help the healing process, only leading you into a greater cold-weather depression.
Force yourself to reach for the neon blouse in your closet, pair it with your go-to wool sweater, and you're all set. Look for essential winterwear that forces colour into your wardrobe, whether it's a new tuque, some knee-highs to peer out from under your boots, or a great pair of graphic pants.
The Essentials
The classic black or gray coat is essential to any Canadian wardrobe, but no need to go overboard on the replicas. Look out for a fresh take on the crucial piece, especially during end of season sale time when you can prepare for next year. How lovely is the ice blue?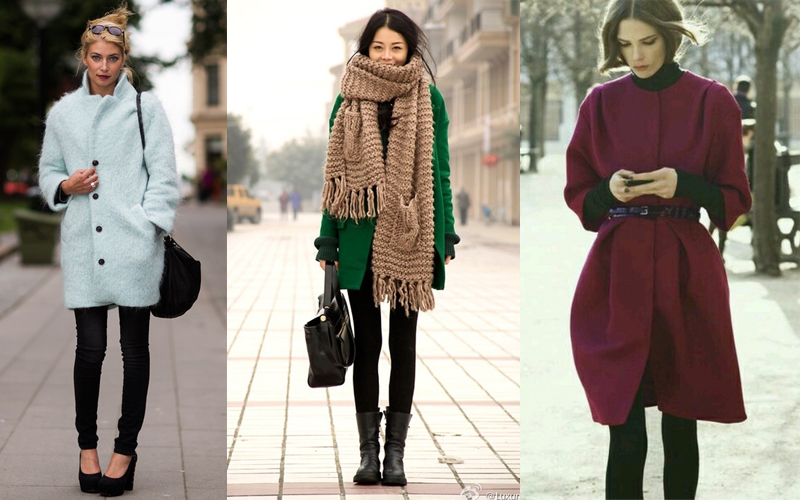 Bottoms Up
It becomes so easy to throw on jeans or warm black pants around this time, but don't let the blues take hold of you. Shopping for a new pair of patterned or bright pants for Winter will make strides in your dressing patterns, and bring those staple knits to life against a new canvas. Try opting for a wool pair that will keep you toasty warm and force you to sort them amongst other winterwear.
The Finishing Touch
A touch of red in the Winter is a surefire way to spice things up, whether it's a pair of Hunters, a swipe of lipstick or the perfect red tuque. Find the hat shape that best suits you, and reach outside your comfort zone to those with patterns, brights and embellishments. The finishing touch is your easy street to curing those January blues.
What's your secret to staying stylish in the bitter cold?