Did you know, Spring is upon us? Or did you miss the incessant Facebook status weather updates, the "signs of Spring" insta photos, the relentless Spring cleaning articles or style inspiration posts? (Guilty. And guilty.) No matter the endless banter on matters of the sun, we can't deny that the dawn of Spring makes us giddy for outdoor activities, cheerful patterns and colour combos, sun-kissed skin, and road trips with the roof down. It changes our moods and transforms our wardrobes. It just…makes everything better.
Now is a better time than any to reevaluate your style. Style evolution happens organically with life changes, as we grow, move and adapt. But sometimes forcing a little change can make the biggest impact. Whether you're feminine or sporty, preppy or edgy, reach outside your comfort zone this season with the following must-have pieces.
If you go preppy…
If you are prone to reaching for loafers, polos and oversized pearls, try a graphic T on for size. Swap out the chambray button down for a loose-fitting, comfy T-shirt that will transform a pant suit from rigid to ultra cool.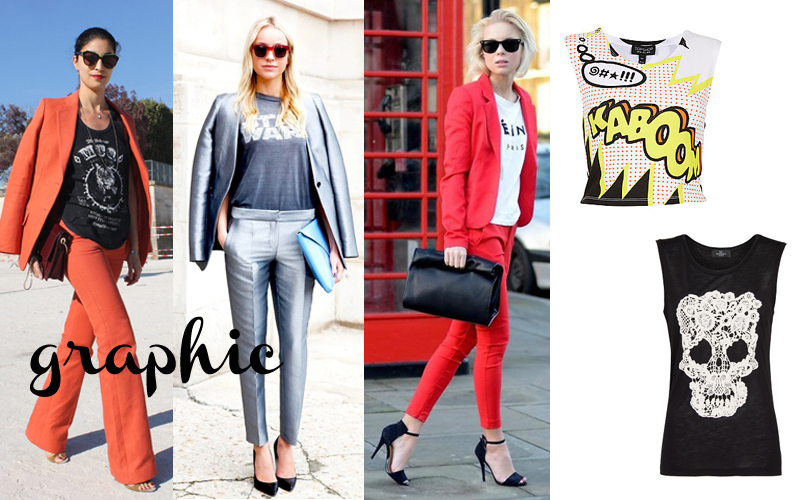 Topshop Kaboom Crop Tee / H&M Skull T-Shirt, $29.99
If you go feminine…
From lace to sheer, and all in soft palettes, you feminine ladies love pairing those essentials with a good pump or ballerina flat. Transform your look from expected to current with lace-up loafers or cap-toe slippers, juxtaposed with your fave girly skirt.
Dolce Vita Metal Toe Cap Loafer, $79 / Jeffrey Campbell Black Patent Flats, $150
If you go sporty…
Elevate your athletic tendencies by swapping out the ripped jeans and leggings for an eye-catching pattern. Printed pants will reinvent the sporty look, and make it a little more cocktail-friendly.
Joe Fresh Slim Pant, $39 / Gap Printed Skinny Khakis, $54.95
If you go edgy…

If you're drawn to black like a moth to a flame, and can't get enough of that disheveled look, add a touch of lace for that feminine flair you're missing out on. A little bright lace will fit just right with your essential leather and grunge pieces.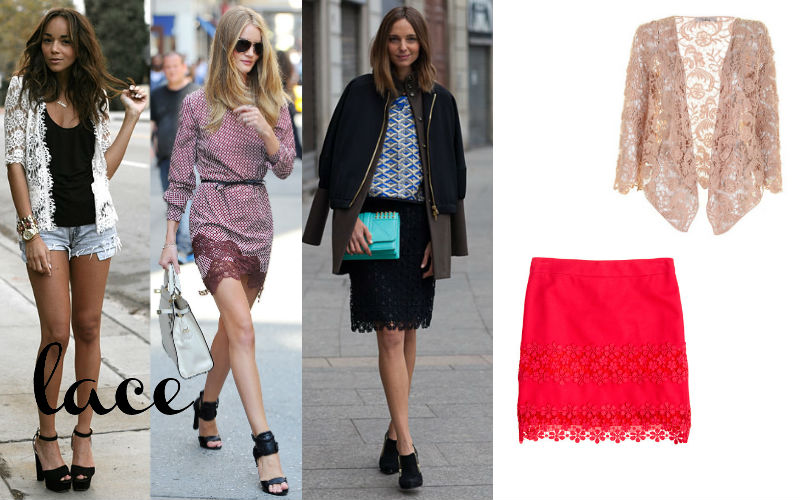 J Crew Daisy Lace Mini, $98 / Debehams Peach Balero, $49
Are you preppy, feminine, sport or edgy? Or all of the above?