Ah, fall. Who doesn't love the brief period between our searing hot summers and frigidly cold winters; a time where the air is crisp, the trees change color, and we can wear our favorite "fall fashion" outfits without fear of sweating through them or dragging our suede booties through a foot of salty snow?
The thing is, nuts: I have a confession. My last post where I swore off traveling because I am "poor AF"? I lied. Not about the being poor part (sadly), but about the no traveling part. When your best friend – who just got married in LA – moves to New York, what's a girl to do?! Naturally, I caught a *cheap* flight to the Big Apple to take in my favorite season in my favorite city. Here are my tried and true travel tips for packing light, but still making the most of those necessary photo ops.
The Carry-on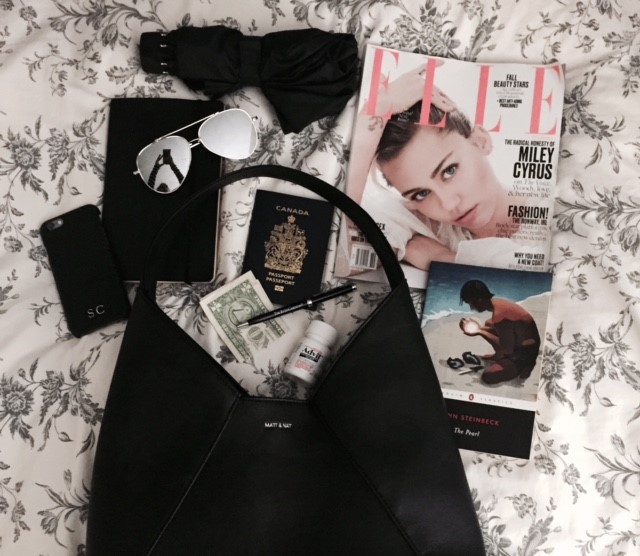 I hate a cluttered purse. Yet somehow, I still fall victim to the pool of crumpled up receipts and 15 lipsticks that make a home at the bottom of my bag on a weekly basis. When I travel, I always make sure to fully clean out whatever tote I'm bringing on the plane and only include the necessities: passport, wallet / cash, notebook / planner, reading material, sunglasses, an umbrella (for that unsettled autumn weather!), my phone, and a PEN. A pen on a plane is to you what a wand is to Harry Potter. Do not forget one.
The Outfits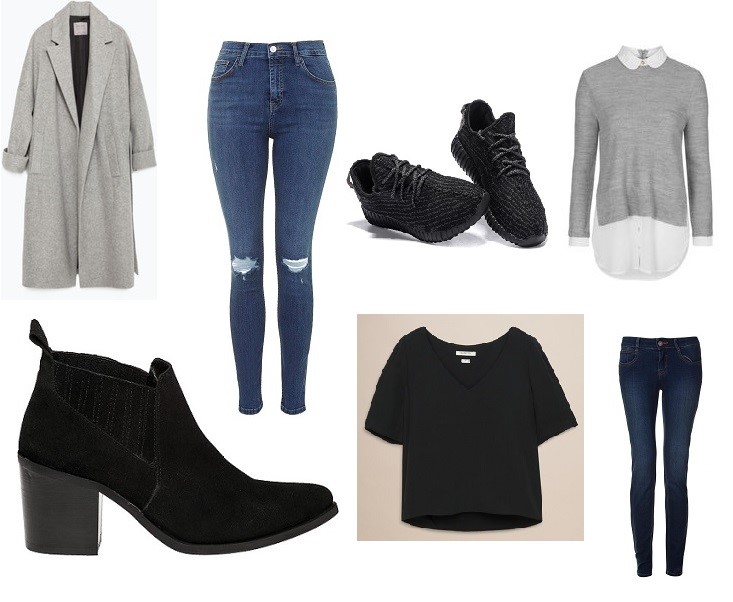 I am a huge day-to-night dresser. When you're traveling around, you never know where your day may take you – and there's nothing worse than having your schedule at the mercy of your wardrobe changes. I am also a big neutrals gal, so especially in NYC, black is my go-to. In fall, boots are are your best friend – many pairs can be dressed both up and down depending on the occasion. I also like to bring a backup pair of versatile / comfy shoes for those days where there is inclement weather or your soles just can't take another step in a heeled shoe.
Jeans are a classic and serve well for weekend trips, as they are both comfortable for travel and can also be stylish depending on what top you throw on. I caught my flight in distressed jeans and an oxford shirt-sweater combo, and then threw on a simple black blouse paired with black boots to see a Broadway show later that night. Your overcoat is key as well; picking one that can be worn for both day and night will really ensure your outfits look put together.
The Accessories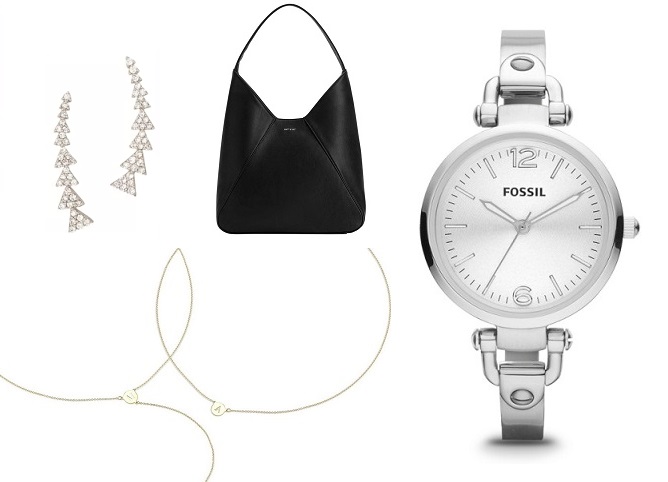 Like your coat, your accessories can help pull your look together and add a "finishing touch". I chose dainty, classic pieces to pair with my outfits this time around; but sometimes throwing a statement necklace in to mix it up is exactly what an outfit needs! Never underestimate the power of jewelry – the flash of a watch or hint of sparkle in your ears always adds allure. Get that allure, girl!
Happy packing!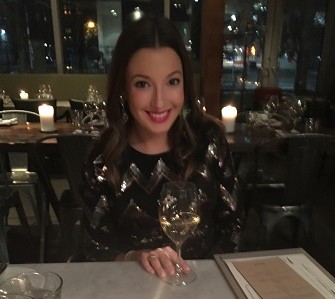 Shannon is a Tostito enthusiast who balances her unhealthy obsession writing reviews from her TripAdvisor account with a day job in Legal Marketing. She lives in Toronto, where she has yet to meet a carb she didn't like. Follow her misadventures on Twitter @codeshanaynay.