Happy Monday Tuesday nuts! As much as Mondays are the worst, yesterday was a busy one that kind of flew by. Next thing I know, I'm already down a day! This weekend, I was lucky enough to take in the Ottawa Food and Wine Festival, which I blogged about a few weeks back. I had a great time with some of my lovely ladies. I then spent the rest of the weekend working, which was especially difficult considering that Kate and Cat hit the open road and reunited with our besties. I was definitely in the dumps on Sunday missing them, but so glad they all got to catch up and celebrate our gorgeous bride-to-be. You better believe I'm counting down the days until the next reunions!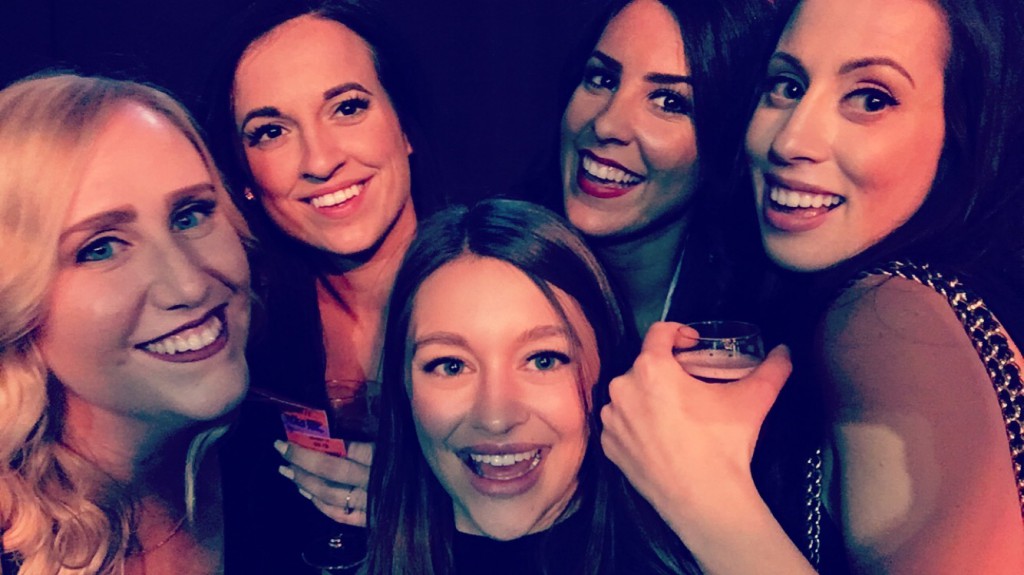 26 Times "SNL" Made You Laigh About The Election In Spite Of Everything. It's FINALLY Election Day in the U.S. after what feels like 17 years. Thank god SNL was here to make it a little bit easier along the way.
A Statement By The Communications Secretary To Prince Harry. YES. The Royal Family is a huge obsession around the world, but we rarely see them speak out against tabloids and false reporting, especially when it comes to dating rumours. But, this morning, Kensington Palace released a statement about the mistreatment of Prince Harry's (now-confirmed) girlfriend Meghan Markle and the unfair treatment of her by the press. I'm a fan of hers, from her work on Suits to her charitible causes and global ambassadorship with the UN to her partnership with a big Canadian clothing brand. I hope the media respects their wishes and privacy. I also LOVE that Prince Harry took such a stand.
P.S. also running out to buy Reitmans' stocks because you KNOW the influence the Royal family & their love interests have! Reitmans is going to be SOLD OUT ASAP. 
Converse Releases Weatherproof Shoes Just In Time For Winter. Speaking of fashion… kind of want to run out and buy these ASAP. While I'm not willing to give up my Sorrels during our crazy Canadian winters, I feel like these would be perfect for the Spring thaw.
Lovely Libations: Apple Cider Mimosas. Ummmm, is this the perfect fall twist on a brunch staple, or what? Making brunch plans ASAP so I can whip these up.
The Early Bird's Guide To Holiday Shopping: 7 Stress-Reducing Tips. Is it too soon to talk about Christmas!? While I'm not yet digging into my Christmas playlists, I am starting to think about how crazy things happen to be in December as we lead up to the holidays. I've written about The Christmas Pledge before, where you try to get all shopping done before December 1. The tips in this article are finance-focused and can give you advice on how to get the most bang-for-your-buck when shopping before December rolls around.
Banner photo via 1.