It is the month of love. Meghan declared it on live television and so, it will be.
In honour of this love-filled month, and with Valentine's Day right around the corner, we decided to take a look at 50 of the most iconic couples of past and present day.
Whether they were star-crossed lovers written into a screen play, an unlikely pair sketched by the hand of a cartoon artist or a living, breathing couple that have captivated our hearts, this list tells the greatest love stories of all time…
 50.  LASZLO and HANA – THE ENGLISH PATIENT
"For the heart is an organ of fire."
49. GEORGE CLOONEY and AMAL ALAMUDDIN
"Amal, whatever alchemy it is that brought us together, I couldn't be more proud to be your husband."
48. MR. DARCY and ELIZABETH – PRIDE AND PREJUDICE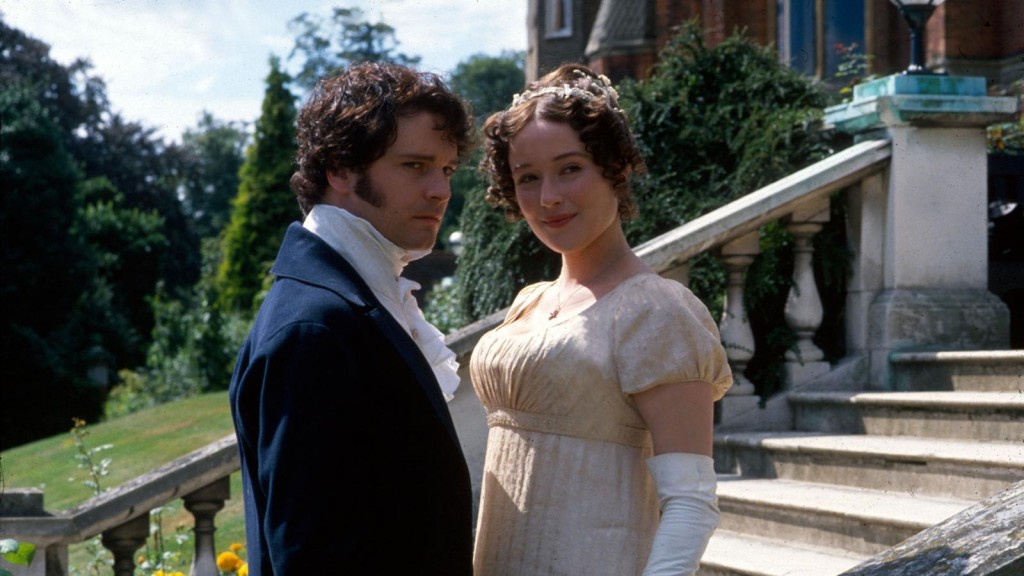 "You have bewitched me, body and soul." – Mr. Darcy
 47. BELLE and THE BEAST – BEAUTY AND THE BEAST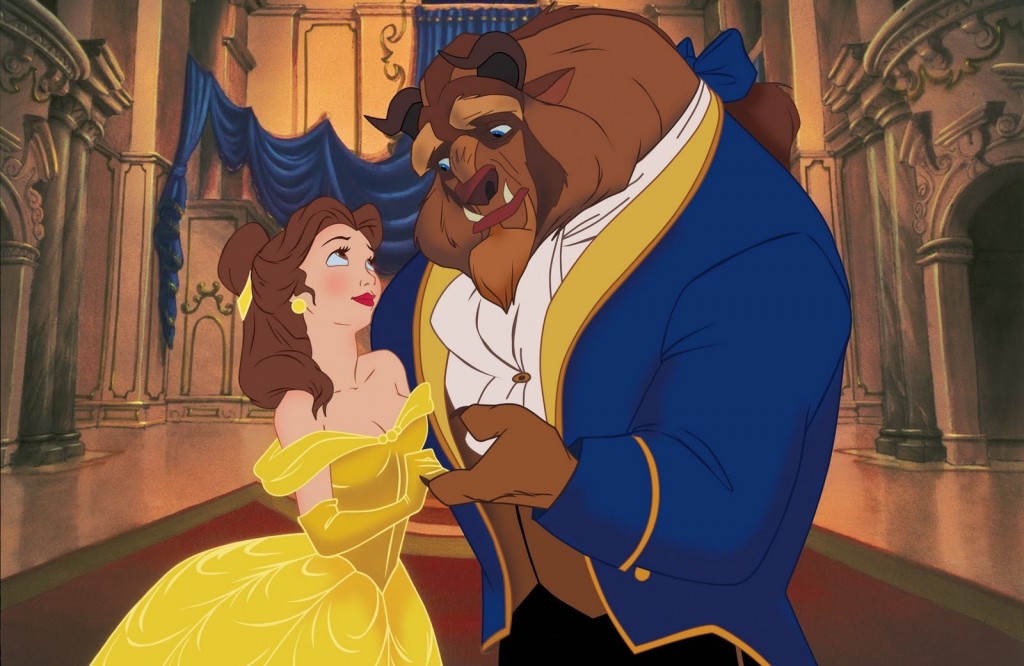 "She warned him not to be deceived by appearances, for beauty is found within."
46. BONNIE and CLYDE
"I'll never leave your side dear Clyde, I'll ride 'till I die."
45. JADA  and WILL SMITH
 "He encompasses everything. It's almost as if calling him 'my husband' is too small a word."
44. SALLY and HARRY – WHEN HARRY MET SALLY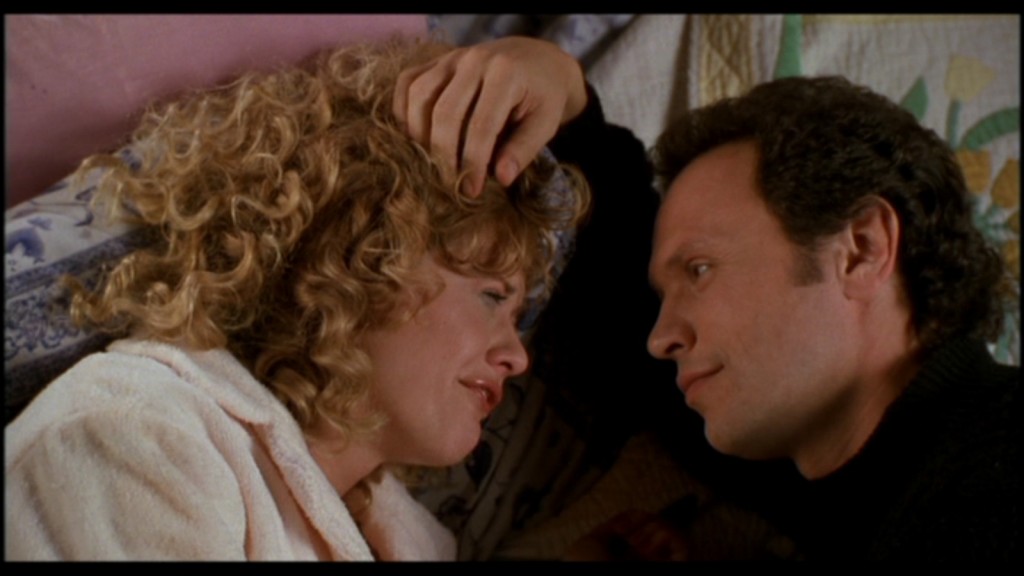 "I came here tonight because when you realize you want to spend the rest of your life with somebody, you want the rest of your life to start as soon as possible."
43. PRINCESS ANN and JOE BRADLEY – ROMAN HOLIDAY
"I don't know how to say goodbye. I can't think of any words."
42. BRITNEY and JUSTIN TIMBERLAKE
"As far as love is concerned, with him, too much is not enough."
41. HILLARY and BILL CLINTON
"She had thick dark blond hair and wore eyeglasses and no makeup. But she conveyed a sense of strength and self-possession I had rarely seen in anyone, man or woman.  She was in my face from the start, and, before I knew it, in my heart."
40. KIM and KANYE

"I felt like our love story is like, a love story for the ages." – Kanye
39. SAM and ANNIE- SLEEPLESS IN SEATTLE
"They knew it. Time, distance, nothing could separate them. Because they knew. It was right. It was real."
38. ELLEN and PORTIA ROSE
"I love her so much it kills me." – Ellen
37. HUBBELL and KATIE – THE WAY WE WERE
"When you love someone, from Roosevelt to me, you go deaf, dumb and blind. "
36. CAPTAIN VON TRAPP and MARIA – THE SOUND OF MUSIC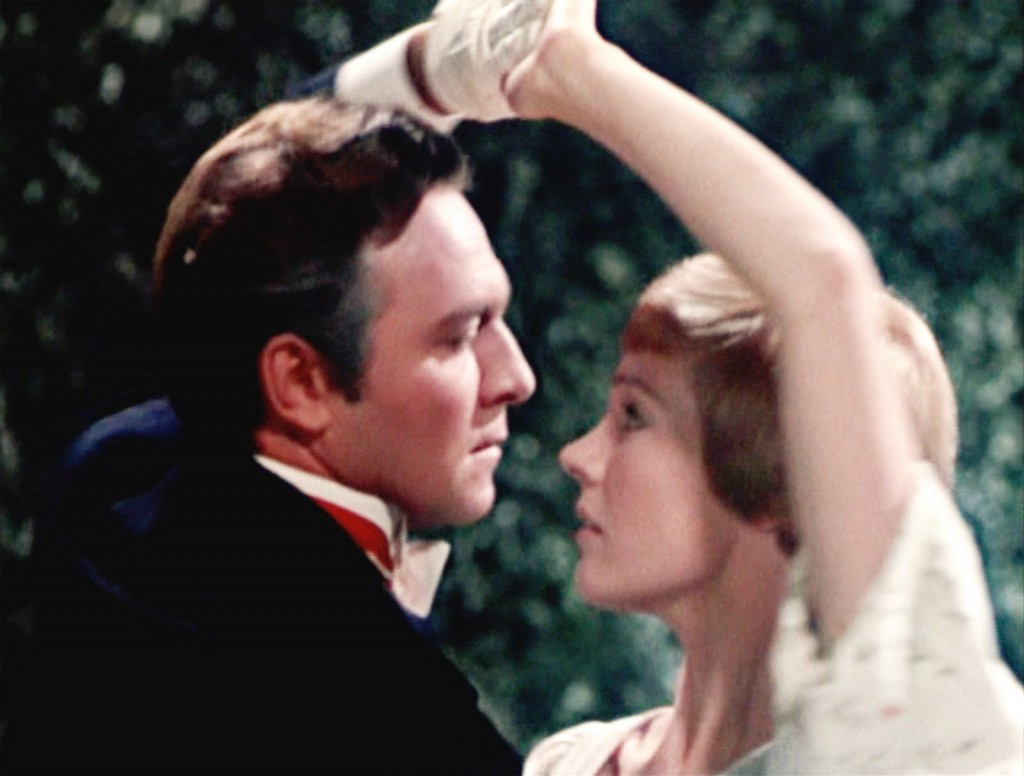 "Well, you can't marry someone when you're in love with someone else… can you ?"
35. JACKIE and JFK
"I consider that my life is over, and I will spend the rest of my life waiting for it really to be over." – Jackie, after JFK's assassination
34. BABY and JOHNNY – DIRTY DANCING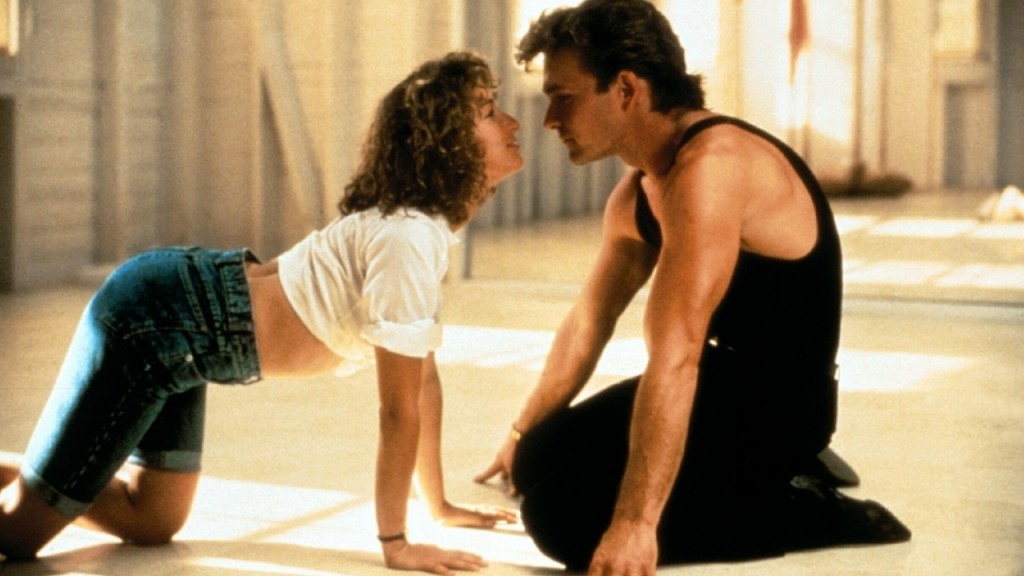 "And most of all, I'm scared of walking out of this room and never feeling the rest of my whole life the way I feel when I'm with you."
33. THOMAS J and VADA – MY GIRL

 Thomas J.: Vada?

Vada: Yeah?

Thomas J.: Would you think of me?

Vada: For what?

Thomas J.: Well, if you don't get to marry Mr. Bixler.

Vada: I guess.
32. DAVID BOWIE and IMAN

"The greatest thing you'll ever learn is just to love and be loved in return."
31. EDWARD and VIVIAN
Edward Lewis: So what happens after he climbs up and rescues her?

Vivian: She rescues him right back.
30. TONY and MARIA – WEST SIDE STORY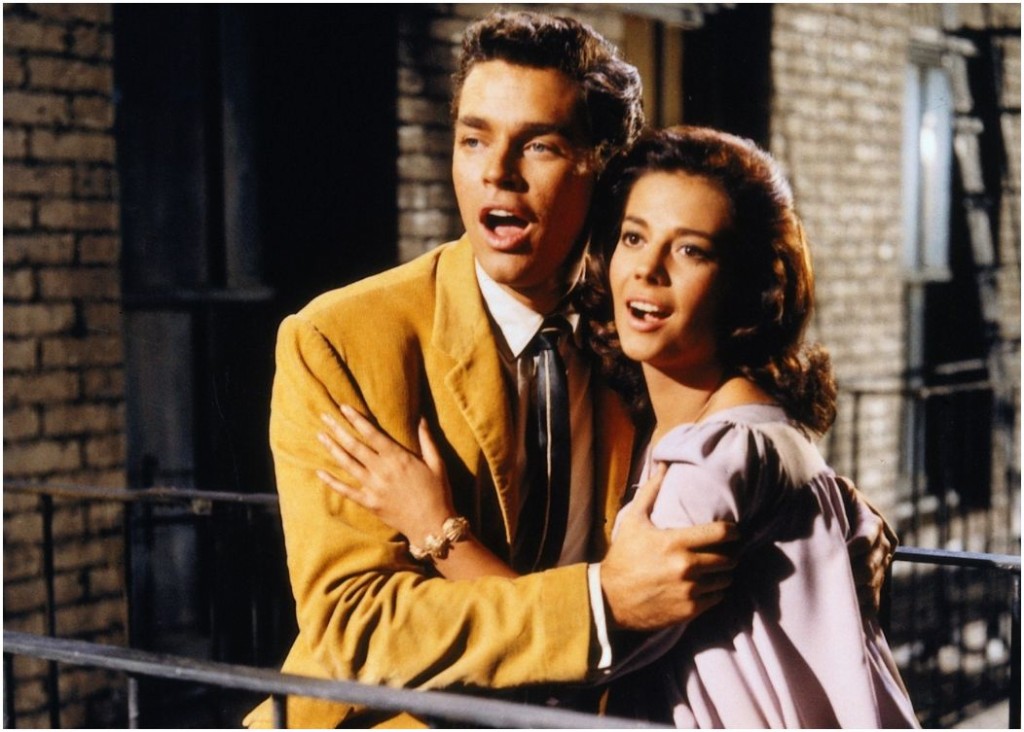 "Te adoro, Antone."
29. COURTNEY LOVE and KURT COBAIN

"The language of love letters is the same as suicide notes." – Courtney
28. GATSBY and DAISY – THE GREAT GATSBY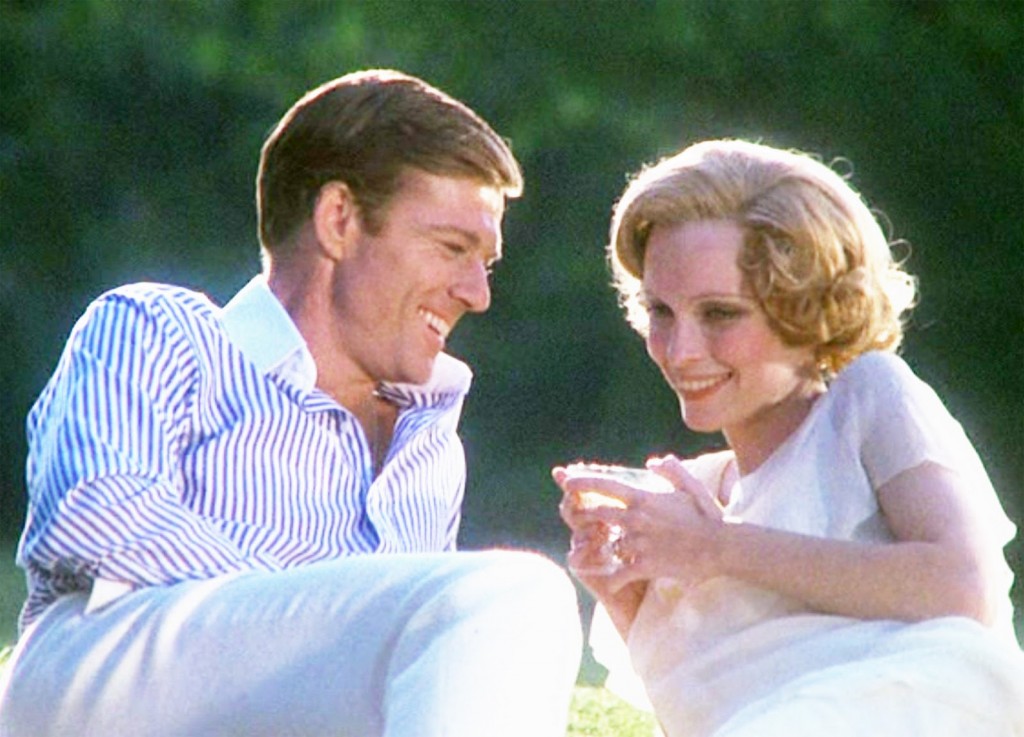 "No amount of fire or freshness can challenge what a man will store up in his ghostly heart."
27. WHITNEY HOUSTON and BOBBY BROWN 
"I think, when two people love each other as much as we loved each other, when they start drifting apart, different people come into the situation, the scenario, and we make mistakes."
26. KATE MOSS and JOHNNY DEPP

"No one will love Johnny as I love him."
25. ROSS and RACHEL – FRIENDS 

"He's her lobster."
23. DANNY and SANDY – GREASE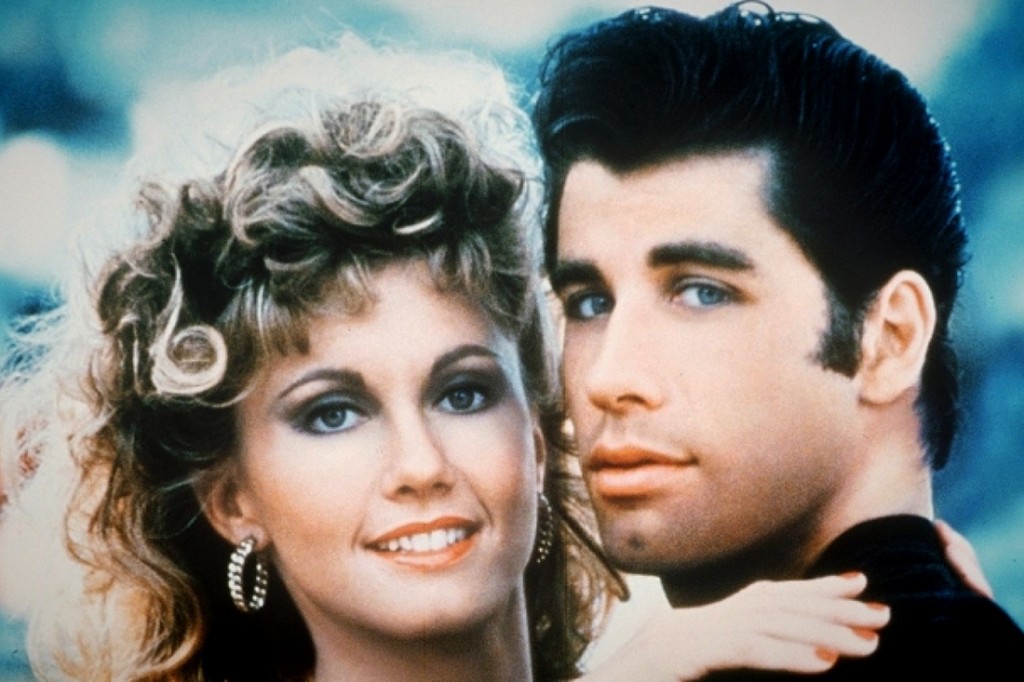 "My head is saying fool forget him. My heart is saying don't let him go."
22. KATE and WILLIAM
"You look beautiful" – Prince William, at the altar.
 21. GEORGE and MARY BAILEY – IT'S A WONDERFUL LIFE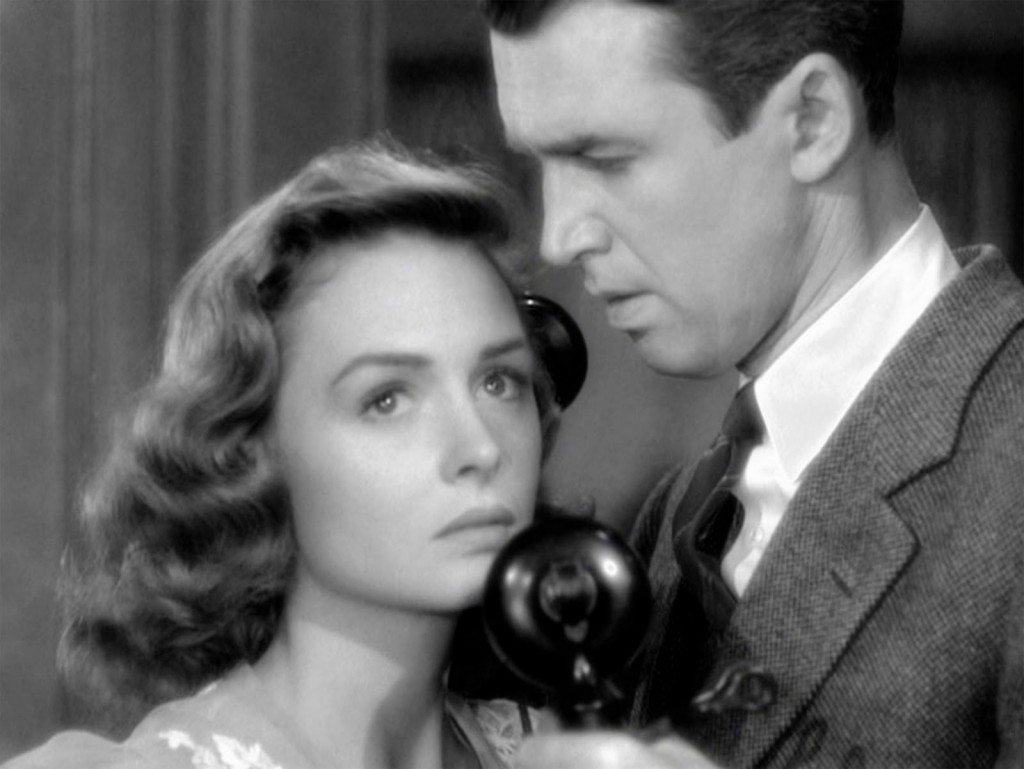 "What is it you want, Mary? What do you want? You want the moon? Just say the word and I'll throw a lasso around it and pull it down."
20. SONNY AND CHER

"I got you, babe."
19. ENNIS and JACK – BROKEBACK MOUNTAIN

"I wish I knew how to quit you."
18. JACK and ROSE – TITANIC
"You jump, I jump, right?"
17. NICKIE and TERRY – AN AFFAIR TO REMEMBER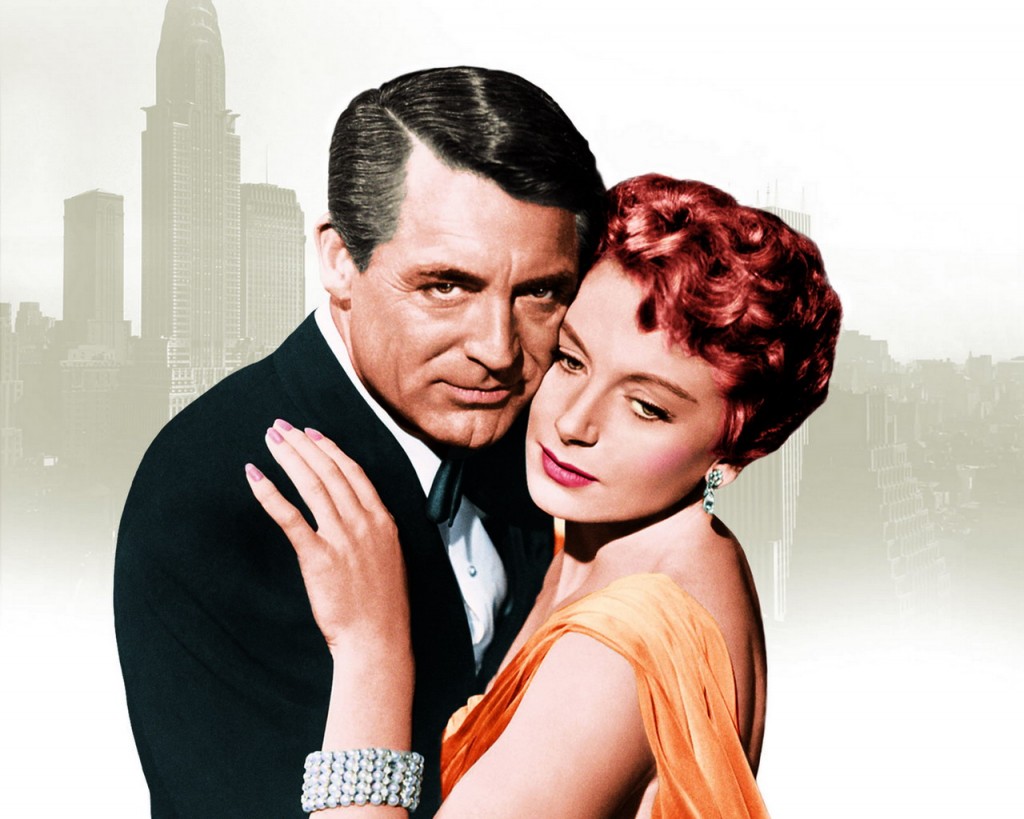 "There must be something between us, even if it's only an ocean."
16. DOCTOR ZHIVAGO and LARA – DOCTOR ZHIVAGO

"I love you wildly, insanely, infinitely."
15. MOLLY  and SAM – GHOST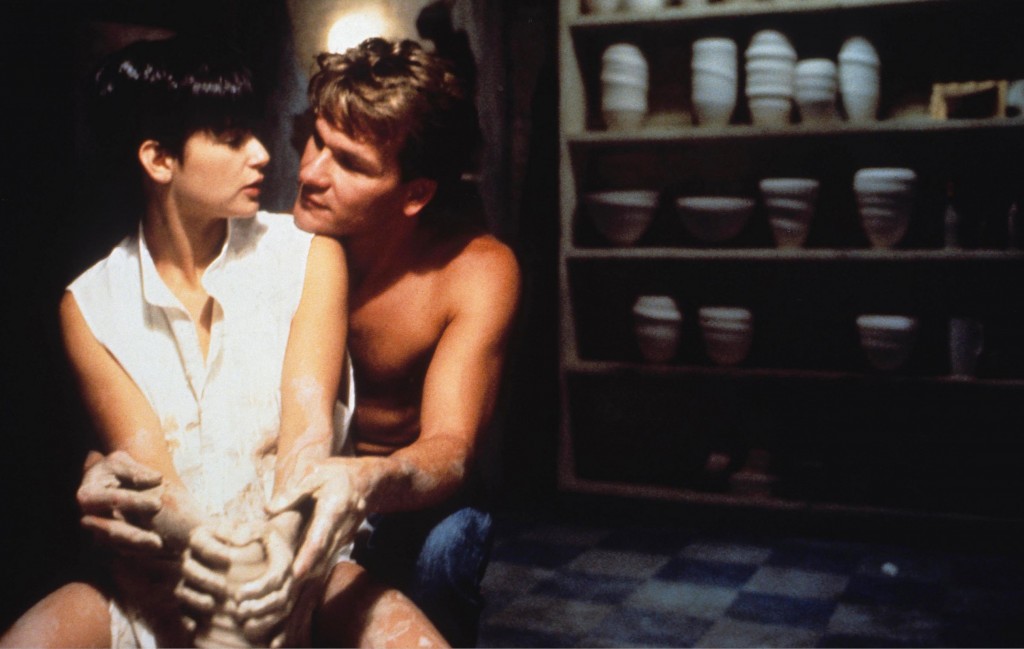 Sam: I love you Molly. I always have.

Molly: Ditto.
14. JENNY and FORREST – FORREST GUMP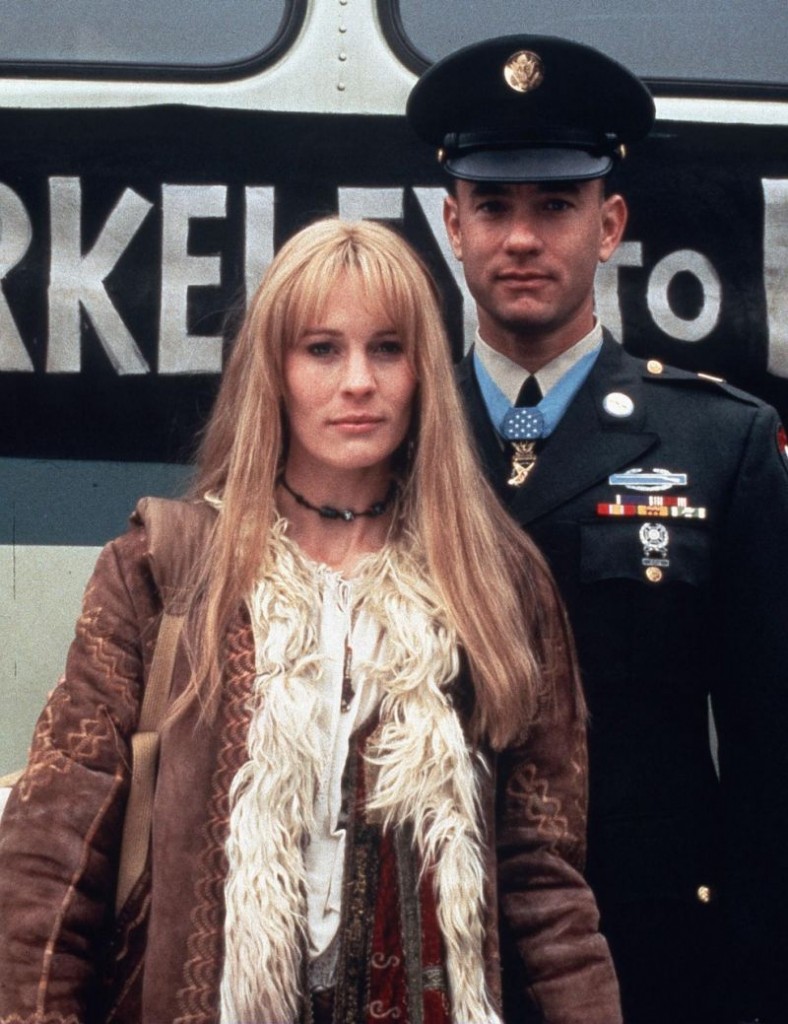 "Me and Jenny goes together like peas and carrots." – Forrest Gump
13. MEGGIE and RALPH – THE THORNBIRDS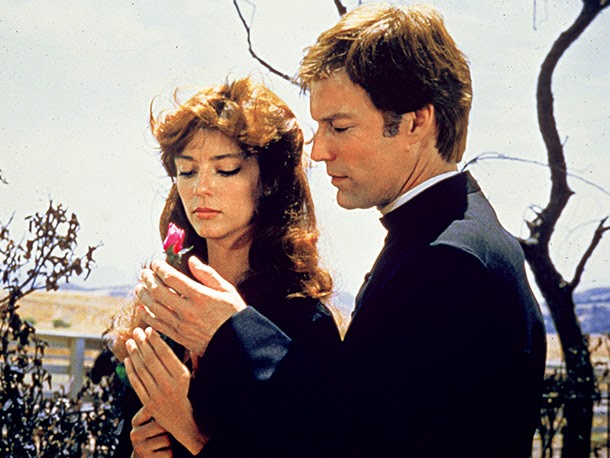 "And since that day, I have somehow known, though I never saw you again, that my last thought this side of the grave would be of you." – Meggie
12. JOHN LENNON and YOKO ONO

"But I can be alone without Yoko, but I just have no wish to be. There's no reason on earth why I should be alone without Yoko"
11. DAVID and VICTORIA BECKHAM
"People can say what they like. But me and Victoria will always stay together as husband and wife … We'll always stick together."
10. JUNE CARTER and JOHNNY CASH
"This morning, with her, having coffee."
9. BARACK and MICHELLE OBAMA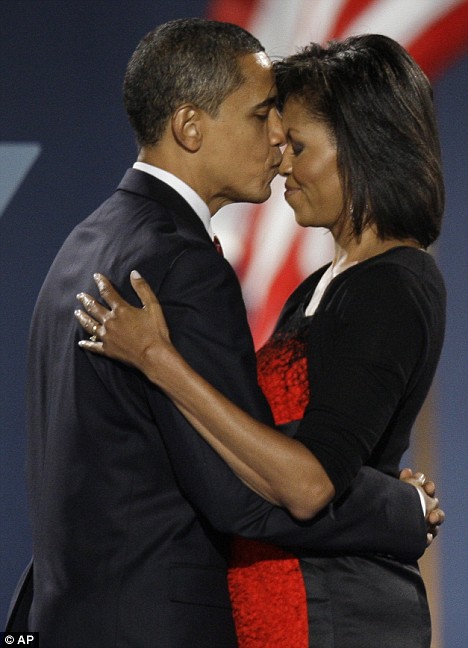 "Obviously I couldn't have done anything that I've done without Michelle. . . . not only has she been a great first lady, she is just my rock. I count on her in so many ways every single day."

— Barack on Michelle's role in his life
8. BIG and CARRIE – SEX AND THE CITY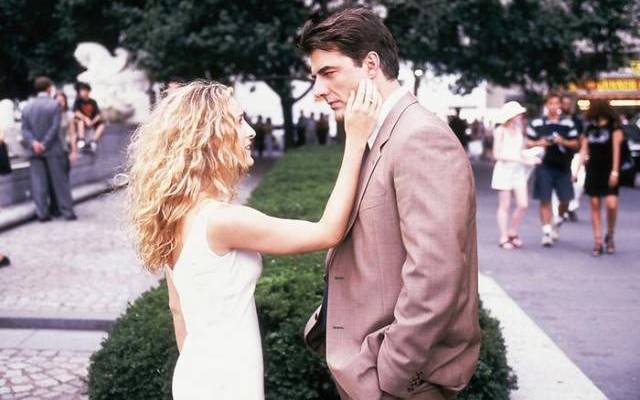 "My mind was yelling how angry I was, but my heart…my heart."
 7. BRANGELINA
 "One of the greatest, smartest things I ever did was give my kids Angie as their mom."
6. BEYONCE AND JAY-Z
"Nobody or nothing will ever come between us."
5. RICK and ILSA – CASABLANCA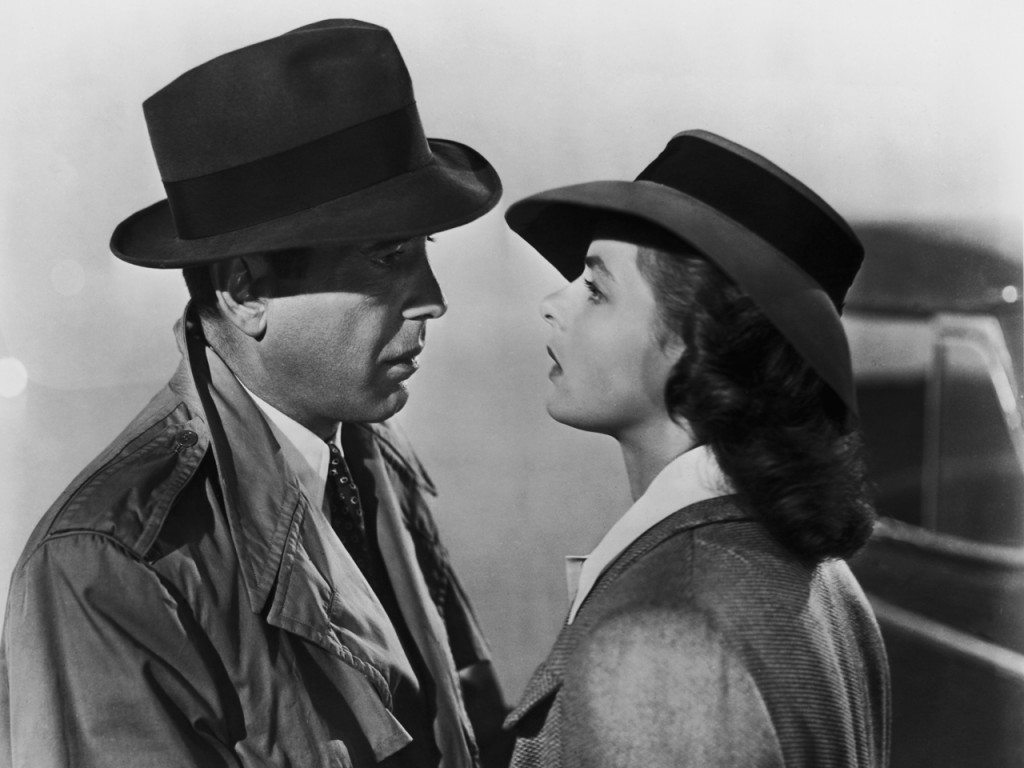 "Here's lookin' at you, kid."
4. ELIZABETH TAYLOR and RICHARD BURTON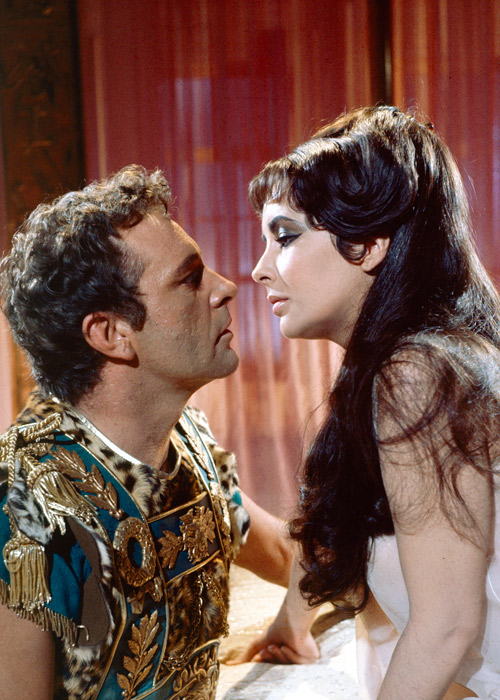 "Maybe we loved each other too much."
3. SCARLETT O'HARA and RHETT BUTLER – GONE WITH THE WIND
"You should be kissed and often, and by someone who knows how."
2. NOAH and ALI – THE NOTEBOOK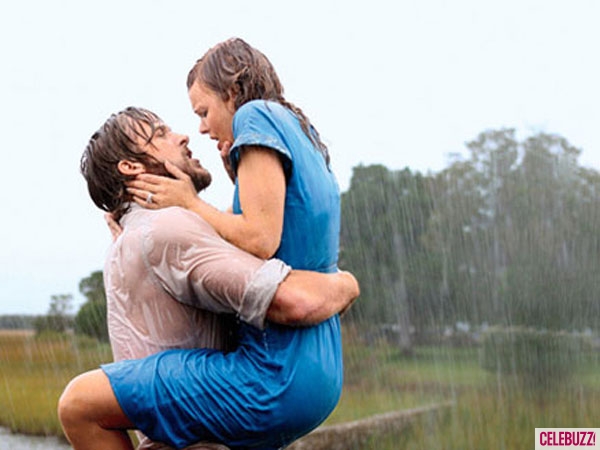 "If you're a bird, then I'm a bird."
1. ROMEO and JULIET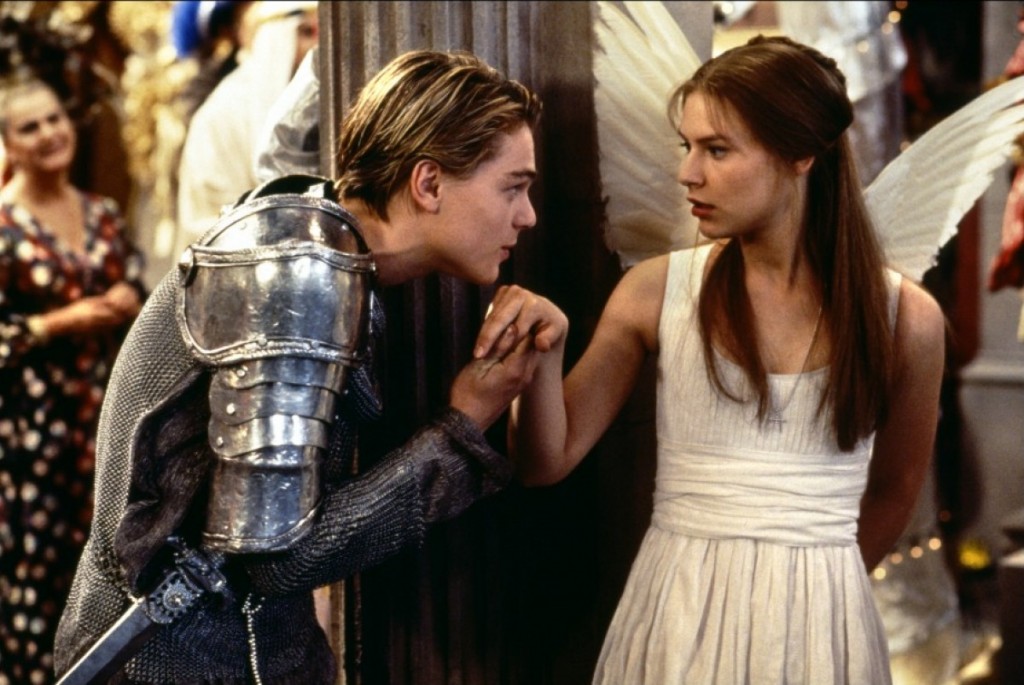 "Did my heart love till now? forswear it, sight! For I ne'er saw true beauty till this night."