Arguably one of the most beautiful seasons to grace the Ottawa region, Fall sometimes comes with a little bit of haste.
As the days get shorter, our schedules get busier and we are all faced with kissing a sweet goodbye to our beloved, and fleeting, summer months, it's tough to look forward to colder weather and far less sunshine. However, us nuts are glass-half-full kind of gals, and we're here to stand up for Autumn and all it has to offer.
As the leaves change colour and shades and swimsuits are replaced with scarves and sweaters, the National Capital boasts a whole host of activities that should make the transition not only smooth but pleasantly stimulating. Below a list of our favourite fall pursuits and your personal passport to a successful season.
Ottawa Fashion Week – THIS weekend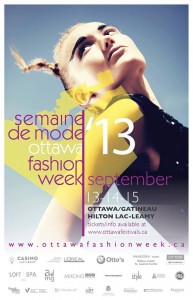 Ottawa Fashion Week, which starts this Friday, Sept. 13, should really be called Ottawa Fashion Weekend. The three day event is, for the first time since its inception five years ago, taking place across the river at the Hilton de Lac Leamy, in Hull, from Friday to Sunday. Over 20 fashion designers will be showcasing their Spring/Summer 2014 collections. What we love about this event is how much it's grown in its last 10 seasons, putting Ottawa on the map, once again, as more than just a boring government town. There are over seven runway shows a night and some top Canadian designers like Montreal's Joseph Ribkoff. Friday and Saturday shows run from 6 p.m. to 11 p.m. and Sunday evening closes with a special charity runway fashion show supporting the Ottawa Regional Cancer Foundation. Not only can you support a great cause, but you can support great local designers and suppliers as well as local models and talent. We love any opportunity for local love.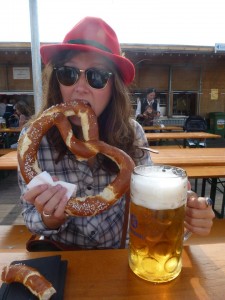 Oktoberfest in Vankleek Hill
On October 4th and 5th, make a trip out to Vankleek Hill and celebrate Oktoberfest. This two day festival is a showcase for one of Ottawa's best craft breweries: Beau's. Beau's will be offering nine different brews including their weissbier, stout, bock and infamous Lug Tread Lagered Ale. Catch some live music performed by Kathleen Edwards, Sloan, the Sadies and other popular artists. Activities -a keg toss, sausage eating contest and malt sack races – will also be on going throughout the days and nights. After the festival, join the Oktoberfest crowds at the official after party to be held at the Windsor Tavern (84 Main Street). Tickets to Oktoberfest are on sale now starting at $22.00 and after party tickets are going for $10.
Perrault Winery (Navan)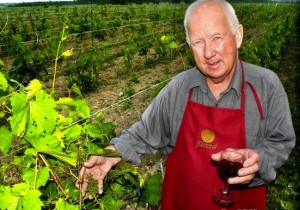 After a jaunt in Niagara's wine region, Kate & I have wine on the mind. Luckily, you don't have to travel so far for a stroll through a picturesque venue and likely won't leave empty handed either. Perrault's six acres that boast around 6,000 vines produce more than 11,000 locally manufactured bottles of wine a year. Currently, Domaine Perrault  has about 10 hybrid varieties in its repertoire including rose, whites and reds and dessert wines. Domaine Perrault holds tastings every Friday, Saturday & Sunday from 11a.m. to 5 p.m. until late December. Not only can you walk along the vines but you'll likely meet the Perrault's themselves and learn more about the wine process and all this small Ottawa winery has to offer.
Hallo-weekend haunts: Spotlight on Oz Kafe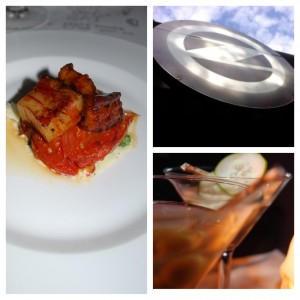 If you're looking for something to keep you busy hallo-weekend, stop by Oz Kafe on the last Monday of the month. Located on Elgin St., this is the place to be for Halloween, where costumes, music and food all meet and will guarantee you a deliciously wicked Hallow's eve. Dinner will consist of a 5 course meal, for $25 and features a (mystery) guest chef from one of the many local restaurants in Ottawa.  Last year, Courtyard Restaurant cooked up classic dishes with a spin: deep fried Kraft Dinner, Liver terrine and Onions, Tuna Casserole, a pork belly BLT and a Pumpkin Pie square with a tart cherry gastrique and white chocolate chantilly. DJs The Wizards of Oz will likely be taking over the decks and the bar area will be thriving with costume clad patrons. Be sure to make reservations at least a month in advance, this event fills up quickly.
MacKenzie King Estate (Gatineau)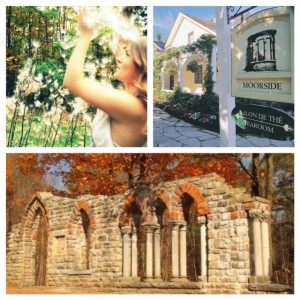 Anyone who's lived in Ottawa through Autumn knows that one of the most beautiful ways to embrace the fall colours is to take a hike in the Gatineau hills. But, one of the Ottawa region's better kept secrets is the MacKenzie King Estate, also located in Gatineau. Walk the grounds of Canada's 10th prime minister, William Lyon Mackenzie King, at his country estate set among the Gatineau Hills. The Estate features colourful heritage gardens, walking trails, picturesque ruins, and the King's original cottages. A great date spot for a stroll or picnic, these grounds are equally ideal for a family photo-shoot. Another great feature of this historical site is the Moorside Tearoom which is open daily until Oct. 14. Have a pot of English tea or a light snack in this quaint country cottage to close out a romantic afternoon.
Ottawa Wine and Food Festival: Pro-tip – the Tasting Alley
We all know what it feels like to wait in line- year after year- amongst the gnoshers of Ottawa who are waiting, desperately to be let in to the Ottawa Wine and Food Festival. It's not fun to be stuck in line for two hours of what is already a short evening of food and wine. So, this year, why not beat the lines and the crowds, and opt for a more intimate experience at the festival, on their 27th anniversary. Last year, the Tasting Alley was offered at a premium rate and boasted 81 wines in a private tasting room. The event sold out, but reviews were positive of the experience and most of the tasting alley patrons were oblivious to the long line ups around the Convention Centre. The festival begins on Oct.31- Nov.3. Tickets are not yet on sale.