Recently, I had the pleasure of traveling to New York City for the first time (eeee!) for a very special occasion; wedding dress shopping with my best friend. Although a day shopping and shooting Say Yes to the Dress at Kleinfeld is a stand-alone amazing experience, I also made sure to experience as much of New York as I could during my limited two-day stay in the city that never sleeps. I hope my experience gives you some ideas of what to see without stretching yourself too thin – if there's one thing I learned on this trip, it's that NYC requires endless exploration. Enjoy, nuts! As my favourite poet T-Swift puts it, "it's been waiting for you!" Welcome to New York.
Hour 1: YTZ – EWR
The flight from Toronto's Billy Bishop Island Airport to Newark Liberty International is a quick and painless 58 minutes; just enough time to enjoy a glass of wine and read up on NYC's trendiest boroughs. Super pumped to be in the last row here – always hate getting judged for cringe-worthy yet necessary photo ops like this, amiright?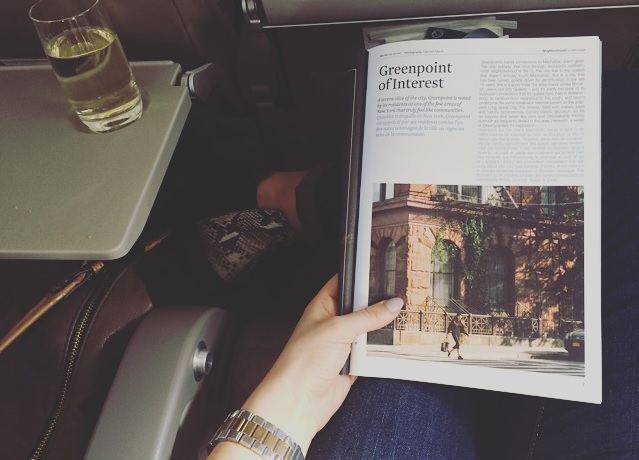 Hour 3: ♪ Welcome to New York – your black car is waiting for you ♪
Picked up in style by a man named Luiz – who has obviously been scolded for daring to have the radio on when driving people like Jake Gyllenhaal around, because he was wearing earbuds and totally tuned me out – I spent the majority of the 30 minute drive from Jersey to Midtown Manhattan taking opulent backseat selfies.
FYI – everyone in New York drives like a maniac. The stereotype is real.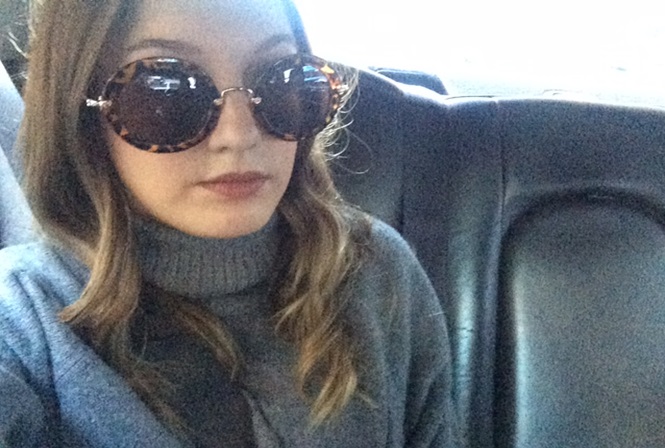 Hour 4: Check in at the Empire Hotel, Lower West Side
I have already spent too much of my life reviewing this hotel on TripAdvisor, so I will let this picture speak for itself. I will note that the day before this photo was taken, in an attempt to look like Kylie Jenner, I bought a lipstick called Velvet Teddy (pictured in Hour 3)… obviously fit into this lobby scene effortlessly.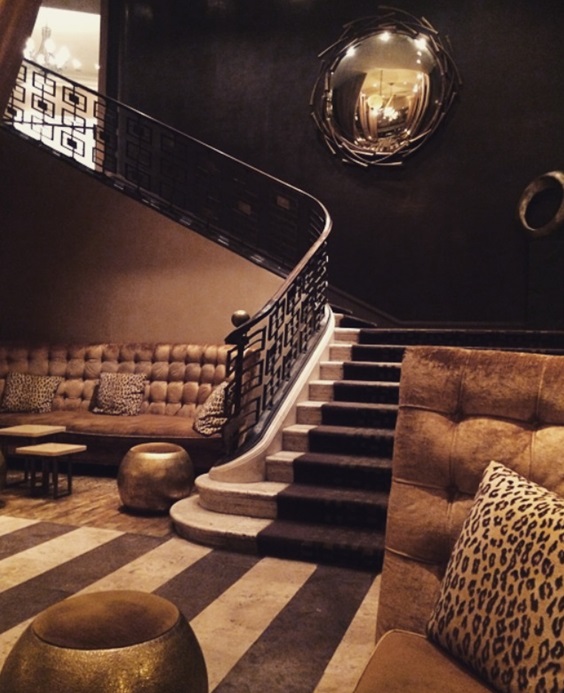 Hour 5: Concrete Jungle
While waiting for the rest of the crew to arrive from LA, some Central Park strolling was most definitely in order. Not in order: the hotdogs they sell at stands around the park. A word to the (not so) wise: THESE ARE NOT REAL NEW YORK STREET MEAT. They are tourist traps in the form of tiny Schneider's ready-mades and they will ruin your day. The park is gorgeous, though.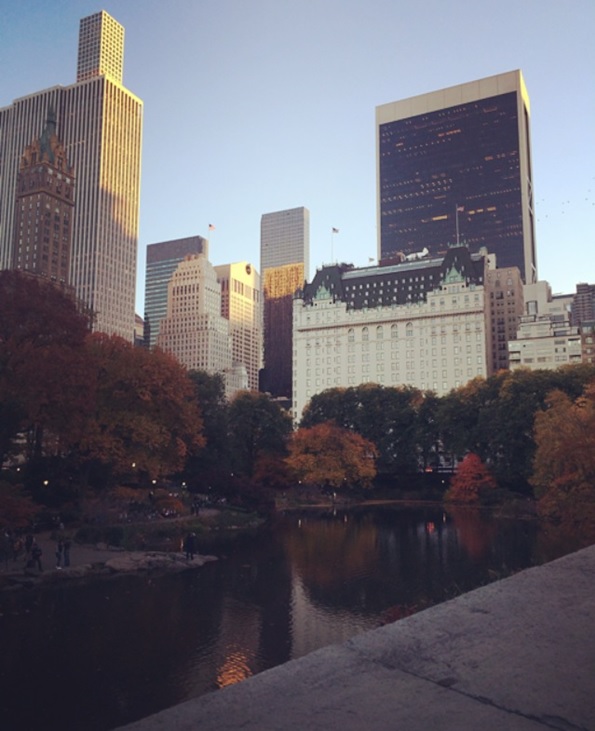 Hour 8: Real Food
CAFETERIA, Chelsea District – the mac & cheese here is to die. It is open 24/7. That is all.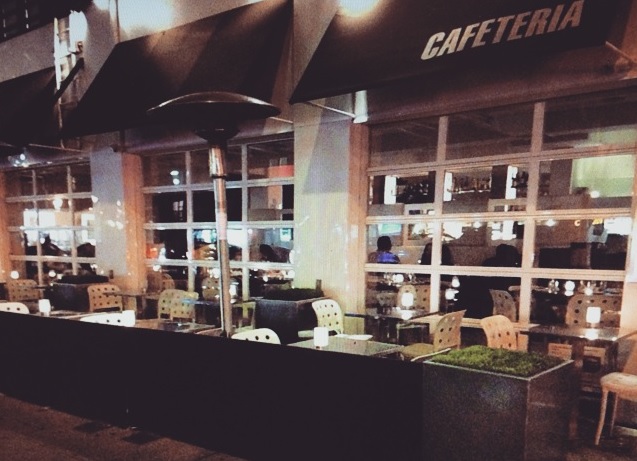 Hour 20: The NY Power Breakfast, aka coffee
Prepping for a big day (and the reason for our visit), we pumped ourselves full of caffeine while getting camera-ready for filming Say Yes to the Dress at Kleinfeld Bridal. Pictured: a bridal beauty (and not-so morning person) getting down to business.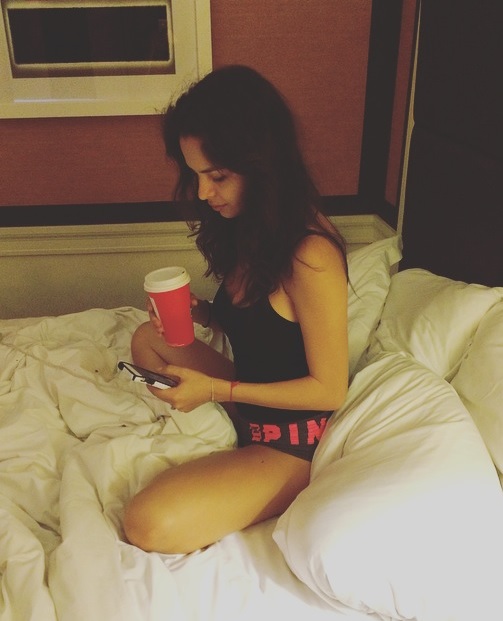 Hours 24-30: Having a bridal moment
I have never been someone who has dreamt about my wedding day since I was a little girl, so perhaps this was a long time coming – but as we watched my best friend's dream come true at Kleinfeld, I couldn't help but be totally mesmerized by the bridal fantasy world. Tune in next season for our ep! Spoiler alert: she says YES to a very special dress!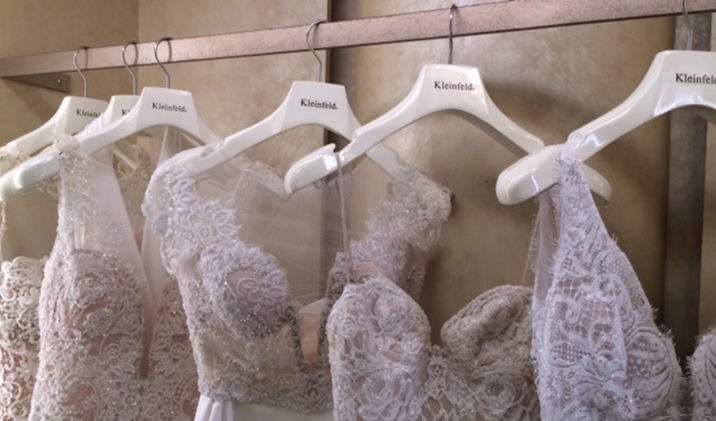 Hour 31: Times Square
There are worse views on the way to dinner.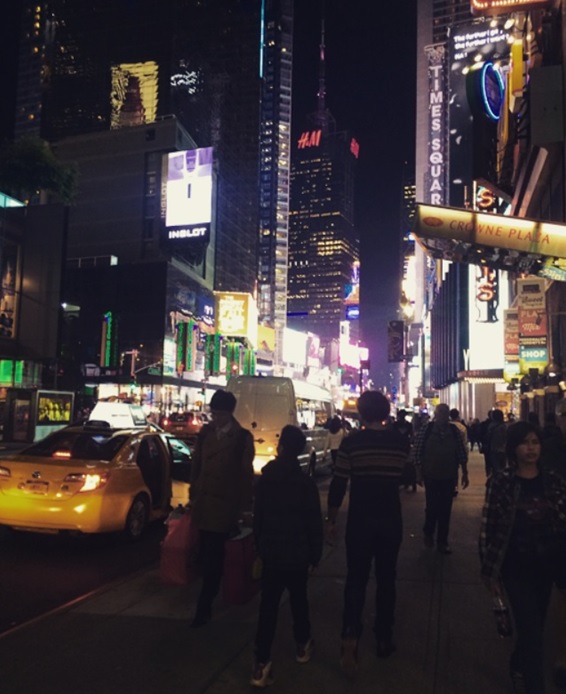 Hour 33: TONY'S
Okay, my life is seriously changed after dining at Tony's Di Napoli on W 43rd street. Not to shamelessly plug this place, but if you go to NYC and do not eat here, you are basically depriving yourself of the best Italian cuisine in the city. With family-style portions, great ambience, and an impressive wine list, this reasonably priced restaurant is a must try for everyone. Still drooling over that penne a la vodka. Did I say family-style portions?!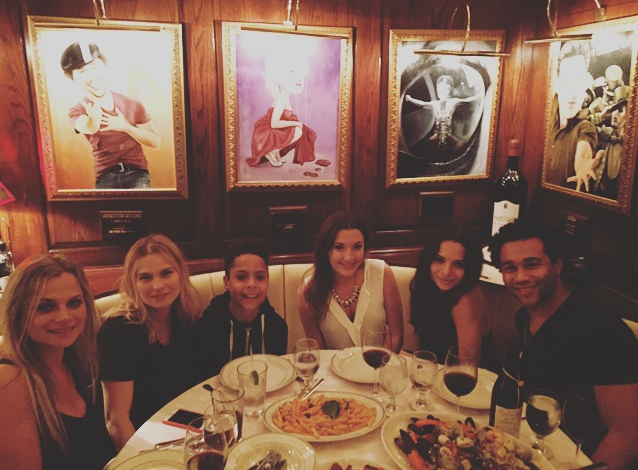 Hour 44: ♪ I'll take ya to the candy shoppe ♪
Dylan's Candy Bar on 3rd Avenue, Lower East Side, is a fun stop to make while traversing the city on foot. If nothing else, step inside to hear 50 Cent's 'Candy Shop' blaring ironically over the speakers. I weirdly visited more than one candy boutique during this 48 hour span… hmm.
Hour 45: Paying Tribute
Although on this trip I did not get time to visit any famous museums or exhibits, I did take the 20 minute cab ride to Downtown Manhattan to see Ground Zero. It is impossible to set foot on these grounds and not be moved by the tragedy the struck here almost 15 years ago. A touching mix of tourists and locals, the memorial is an absolutely beautiful and peaceful place to take a moment away from the hustle and bustle and reflect.
Hour 47: NEW YORK PIZZA
Perhaps the (only) moment I was waiting for, before flying back to Toronto I indulged in a traditional New York slice… okay, two. I couldn't decide! The result of a random Google maps mission, I ended up at Stage Door Pizza & Deli at Church and Vesey St around the corner from the memorial – let's just say Tony's is not the only place I will be seeking out when I return to NYC!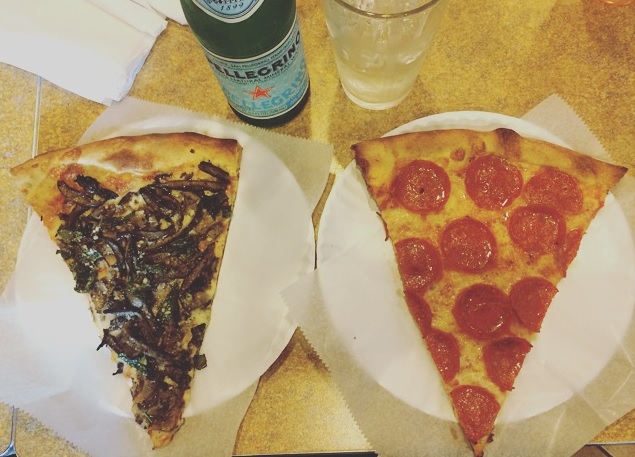 Hour 48: ♪ Just hold on, more delays… ♪
Nothing ruins a one hour flight like a one hour delay. All of a sudden my stylish jaunt across the border feels like a United Express layover in Denver… ugh. Thank god for staged airport photos and endless filter options to keep a gal busy! NYC, we have unfinished business. Until next time, XOXO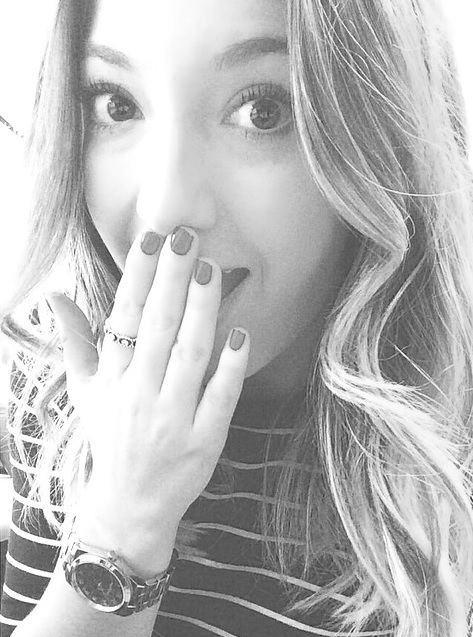 Shannon is a Tostito enthusiast who balances her unhealthy obsession writing reviews from her TripAdvisor account with a day job in Legal Marketing. She lives in Toronto, where she has yet to meet a carb she didn't like. Follow her misadventures on Twitter @codeshanaynay.