Certain recipes truly stand the test of time. This one has been carried through three generations, the recipe card still crafted in my grandmother's handwriting, stained with the flour and oil of many kitchens past. It's a simple recipe that takes mere moments, but continually pleases a crowd as a cocktail appetizer or late night savory snack. Enjoy!
What you'll need:
1 8 oz. Imperial cheddar cheese (sharp)
3/4 cup butter
1 cup flour
3 cups Rice Krispies
1/4 teaspoon Worschestire
1/4 teaspoon Tabasco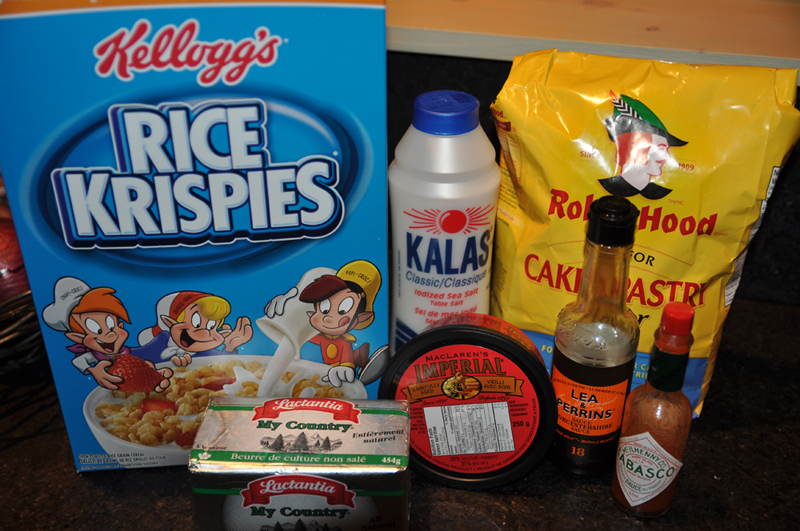 Instructions:
– Leave the cheese out overnight to soften
– Combine the butter and cheese, set the oven to 350

– Add the Worschestire and Tabasco to the mixture
– Fold in the Rice Krispies in small batches


– Form into balls, flatten with water-dipped fork (to avoid sticking)
– Cook for 15 minutes, makes 2 dozen biscuits

Serve warm or cooled, preferably with wine. Et voila!