In an exasperated state you will likely find yourself aimlessly wandering around the mall this holiday season, only to end up at the Wine Rack in hopes of finding something, anything for that impossible-to-buy-for person on your list.
Recently one of the nuts was in a similar situation and asked me, "What kind of wine should I pick up for a gift? It's for the host of a party." I answered vaguely, not really ever contemplating this question before. Aside from the times I've made the mad dash to the LCBO in a last-minute-panic, I never really thought about how to tailor your wine selection to your Christmas list.   Most people won't turn up their nose at a bottle of wine, wrapped in silver and gold anyway – unless, of course, unwrapping leads them to find the wine equivalent of coal in your stocking: Yellow Tail.  But aside from that, it's hard to go wrong with a bottle of Christmas cheer which is why people resort to wine when all else fails. There are, however,  a few things that could make your last minute purchase at least appear thoughtful and heart felt.
To sprinkle some holiday cheer over your Christmas list, and leave a smile on the recipient's face, here are a few suggestions for the people on your list that fall into the "When all else fails, buy them wine" category.
For the hostess with the mostest: Your hostess wants to impress.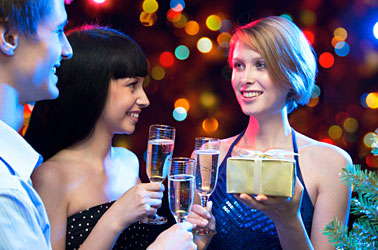 She has decked the halls, set out hors d'oeuvres, picked the shiniest dress and a playlist with all of the Christmas classics. A bottle of bubbles will always be warmly welcomed by the arms of the host/hostess. Bubbles are fun, they are celebratory, and most likely your hostess will want to pop the bubbles right there and then. A win/win for everyone. Try Joseph Cattin's Brut Cremant d'Alsace coming in at $16.95
For the uptight sister-in-law:  The family member that you love to hate and hate to love. I say uptight sister-in-law, but this one applies to any family member that simply won't wipe that smug smile off their face as they brag about their most recent job promotion, worldly travels or celebrity friends. Sweeten that sucker up with a splash of dessert wine. It's not something that people usually buy and therefore, will likely peak your family member's interest- a little. 2 ounces of Miguel Torres Moscatel and your family member might not be so intolerably sour for the rest of your Christmas eve. $16.95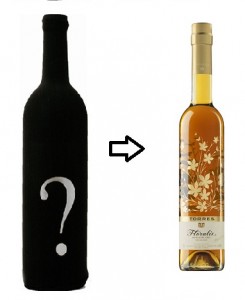 For your dad who is always the most difficult person on your list:
Dads are impossible to buy for. At least I know my father is. He has hobbies, he has interests, but he also always seem to have everything he needs. How that's possible, I'm not quite sure, but often I am drawn towards the aisles of the LCBO, hunting for a wine that will bring a smile to Dad's face. Give Pops a wine with some punch from a region he may not have thought of himself. A nice change from his tried and true Californian Cabernet Sauvignons, try Lealtanza Reserva Rioja at $19.95
For your secret santa that you got wrangled into by a group of girl friends: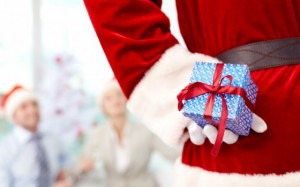 Just as you think you've got everyone on your list checked off, your girlfriends decide to do a last minute secret santa exchange. And, don't forget, we are young, working gals, so let's cap the price at $20. Price caps are often limiting but shouldn't hamper your ability to find a great wine that your girlfriend will be smitten with.  Try this unique wine from Bierzo, Spain,  – Bodegas Del Abad Dom Bueno . It scored 92 points and is a sure bet for 5 years down the road. A bang for your buck wine at $15.85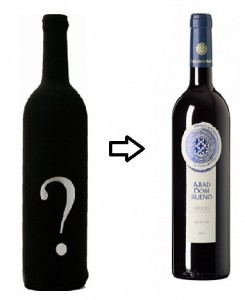 For the romantic interest that hasn't quite reached the point of a "gift exchange":
We've all been there. The awkward beginnings of a new found love interest are just getting ironed out when, BOOM - a holiday pops up-  and everything that has been established between you and your "interest" gets shaken up. Do I buy her a gift? I want to buy him something but nothing too extravagant… Fear not, the answer to these looming questions is easy. A bottle of wine, that hopefully the two of you will share down the road, is a quick and easy fix for  the person in your life that hasn't really become your better half, quite yet. Try  The Ledge Shiraz from Adelaide Hills and McLaren Vale, Australia. This is a very user friendly wine, and is perfect for a night in at $29.95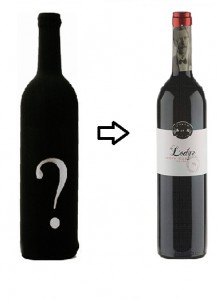 For your boss that you are constantly trying to impress, to no avail:  Although a "World's Best Boss Mug" would make a great receptacle for a splash of wine, it isn't  exactly subtle. A bottle of wine is a great alternative.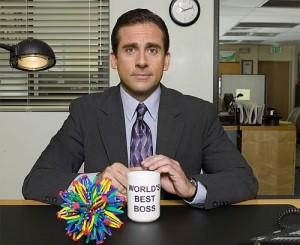 A little bit of a splurge here, but nothing says I have good taste and I know my sh*t more than a well made Pinot Noir. Try the Morgan Pinot Noir, coming in at $38.95 ,  which is ready to drink now or can wait a few years and be added to your boss's cellar. Either way, a classy red is the best way to go when you want to climb the corporate ladder.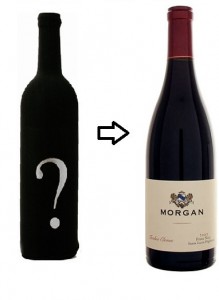 For the "Patrice" of your office:
Poor Patrice. You know her. You want to love her. But you just can't. And she doesn't seem to get it either. She follows you around the office, even when you're sneaking off to the bathroom. She constantly pops up at your cubicle and shares a table with you at lunch. You just can't seem to shake this little puppy dog, and then… these dreaded words escape her lips in mid-October: "I know what I'm getting you for Christmas."
Damn it. There's really no nice way out of this one- you're stuck buying Patrice a Christmas gift. But, if you want to let her know what you really think of her, a bottle of Fuzion, should do the trick. Well, actually, it probably won't do anything at all but perpetuate her love and loyalty to you. Good luck.
For the wine lover: For the friend of yours who truly loves wine, there isn't a safer bet than a bottle of wine ( is everyone paying attention? This entire post was a ploy so I could publicly share my Christmas list with anyone and everyone). You can always try to find an odd ball wine for your wine adoring amigo, they will happily embrace something they've never heard of before and give it whirl. But a safe bet and something they will thoroughly enjoy is a well structured, well balanced wine like a Pinot Gris from Oregon.  Try this  Chehalem Pinot Gris Reserve at $ 22.95